Insurers feel pressure to incorporate new agents into their drug benefit, but evidence of effectiveness is questionable
The diabetes results are pouring in. Study after study shows that pharmacist-led medication therapy management and other interventions increase adherence and lower HbA1C levels.
While these goals are important, they may miss the boat in terms of the real challenge with this complex disease.
"For 20 years there were no new diabetes medications. From the 1980s until 2005, physicians were stuck with metformin, insulin and the intolerable sulfonylureas," says Brian Lasky, a senior principal at IMS Health.
"Since then, multiple new agents and a change in thinking has transformed diabetes. Physicians now are rising to the task of closely managing outcomes, side effects, comorbidities, and potential safety issues."
A cadre of new branded agents seems to present benefits, such as less hypoglycemia or weight gain, and other advantages, such as foolproof self-dosing by way of a stick with an insulin pen. However, the efficacy of the new drugs, particularly in dual therapy, is not fully understood.
All of this means several things for health plans. Costs are skyrocketing because of the prevalence of branded medicines. Yet community physicians and patients see advantages with the new drugs and want access to them.
The core issue facing health plans and PBMs is formulary and benefit design strategies that properly position proven generic medications with the newer agents. Clinical and pharmacy experts say there are solutions that balance the ever present needs of controlling costs, providing access to new therapies, and striving for better outcomes.
Costs
"In 2011, diabetes represented 8.3 percent of our expenditures and 6 percent of prescription volume," says David Lassen of Prime Therapeutics, a pharmacy benefit manager. "The diabetes trend was up 7.6 percent versus an overall trend of 1.3 percent. The higher expenses were due to increased use and an average increase of 13.5 percent in the price of branded agents."
At Prime the generic fill rate was 44 percent, substantially below the average generic rate of 70 percent for all medications.
Data from IMS Health show a 10.7 percent expenditure increase in 2011. IMS Health says 173.3 million diabetes prescriptions were dispensed at a cost of $19.6 billion for both injectable and oral agents.
IMS Health data for 2011 show that the highest expenditures were for the insulin analogs — rapid and long acting or premixed insulins at $8.8 billion, followed by the glitazones at $4.1 billion and the dipeptidyl peptidase (DPP-4) inhibitors at $3.3 billion.
The volume leader for the number of prescriptions was the biguanides at 63.1 million scripts, followed by the insulin analogs at 36.3 million and the sulfonylureas at 34.1 million scripts.
Real world
Last year saw shifts in the utilization of different classes of diabetes medicines. The volume of the DPP-4 inhibitors such as Januvia and Ongylza, the GLP-1 agonists such as Byetta and Victoza, and the insulin analogs, Lantus, and numerous pen insulins increased significantly.
Some of this growth came from a 22 percent decrease in prescriptions for the glitazone class which includes Actos and Avandia.
Other factors contributed to the volume shift and cost increases. "There is a mix of diabetes patients. Many are advancing in their disease, requiring second agents to maintain gylcemic control," says Lasky. "And we are getting better at diagnosing patients earlier and initiating tailored therapy, so we have an expansion at both ends of the continuum."
Lasky says that physicians have had to educate themselves about using the new medications in combination therapy and about variations in patients' therapy needs. He says doctors are getting better at matching medications or combinations to different patient types and to situations complicated by side effects or comorbidities.
Lasky also says the treatment of newly diagnosed diabetics is becoming more aggressive.
Metformin is the monotherapy recommended for most new diabetics, but a study by CVS Caremark for 2006–2008 showed only 65 percent of new starts followed this recommendation.
The ADA guidelines bolster aggressive therapy with recommendations for dual therapy and insulin in difficult patients. "In newly diagnosed type 2 diabetic patients with markedly symptomatic and/or elevated blood glucose levels or A1C, consider insulin therapy, with or without additional agents, from the outset. If noninsulin monotherapy at maximal tolerated dose does not achieve or maintain the A1C target over 3–6 months, add a second oral agent, a GLP-1 (glucagon-like peptide) receptor agonist, or insulin."
Of all classes, insulin analogs showed the greatest volume growth in 2011. Experts say this class has less pharmacologic variability, lower hypoglycemia risk, and a greater effect on quality of life compared to traditional insulin.
Prime's Lassen says that a large portion of the 2011 expenditure increase came from branded combination agents such as Janumet, Januvia + metformin, and combination drugs for more than one condition such as Juvisync (Januvia + simvastatin) for diabetes and hypercholesterolemia.
Lassen says that there are pluses and minuses with the branded combos.
"The benefit can be improved adherence, but the jury is still out on the safety and efficacy of combo therapy. And the fixed doses do not allow for adjusting the individual medications."
What's a health plan to do?
Health plans face a challenge in formulary and benefit design. The direction in diabetes therapy is toward multiple agents involving newer medications or branded combination agents. There are indications that certain newer agents used in monotherapy may offer advantages for side effects such as weight gain or hypoglycemia.
A 2011 study in the Annals of Internal Medicine reviewed the comparative effectiveness of the old and new oral agents. It says the effect of the old and new medications used as monotherapy or in combination on A1C is generally similar. The study reported varying effects on weight gain and lipidemia for the newer medicines. Finally, it said there is low or insufficient evidence for the newer agents on long term outcomes such as all-cause mortality, cardiovascular disease mortality, nephropathy, neuropathy, and retinopathy.
Wendy Bennett, MD, MPH, an assistant professor at Johns Hopkins, and the lead author, summarized the study. "The evidence is fairly strong: Metformin continues to be the best all around first-line agent," she says. "But the evidence for the second-line agent is not as clear. You get similar changes in A1C from the various classes. For subgroups of patients there are individual risk and benefit factors that physicians need to take into account. The decisions are still individualized for choosing a second-line therapy for patients with comorbidities."
All of this similar, inconclusive, and insufficient evidence leaves it up to health plans and PBMs to come up with the answer for pharmacy benefits. Lassen says that answer involves evidence-based formulary design and broader disease management activities.
"Clinical evidence suggests that the generic medications have demonstrated the ability to cover a significant portion of patients," Lassen says. One approach is a two-tiered generic formulary that promotes the effective use of generics, but not necessarily on price." While benefit design can vary among Prime's health plan owners, the two-tiered generic formulary often does not exclude branded agents.
He adds, "The jury is still out on some of the CER studies and we have to continue to evaluate medications. One concern is dual therapy — metformin in combination with other branded agents."
Lassen emphasizes that "treating diabetes is also about preventing or detecting kidney and cardiovascular disease and other comorbidities. We look for and work with our health plans on macro and microvascular indicators and we work with our health plans on targeted outreach programs to promote participation in lifestyle programs."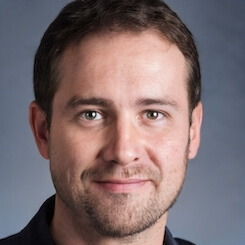 Paul Lendner ist ein praktizierender Experte im Bereich Gesundheit, Medizin und Fitness. Er schreibt bereits seit über 5 Jahren für das Managed Care Mag. Mit seinen Artikeln, die einen einzigartigen Expertenstatus nachweisen, liefert er unseren Lesern nicht nur Mehrwert, sondern auch Hilfestellung bei ihren Problemen.