Seeking the best return on shared-savings programs such as PCMHs and ACOs, health plans are investing cash and other resources to attract and hold patients' attention
Have health insurers taken a lesson from Yogi Berra? In a television commercial, the former Yankees catcher and manager outlines a certain insurer's strategy, saying, "And they give you cash, which is just as good as money."
Harvard Pilgrim Health Care (HPHC) and at least three plans affiliated with Anthem have been using cash to get members' attention. They are working with their employer groups to give financial rewards to members who choose low-cost providers.
So many patients do not follow physicians' recommendations that the need for a drastic measure to get and keep patients engaged in their care is obvious. Even if patients follow doctors' orders, health plans such as HPHC may want patients to choose different providers who deliver care at a lower cost or with higher quality — or both.
Patient engagement is the next frontier for managed care plans. After all, if patients are uninterested in following providers' or the plan's advice, then the strategies designed to keep costs down will fail. Failed strategies mean there will be no savings to share under shared-savings programs or new delivery structures such as patient-centered medical homes (PCMHs) or accountable care organizations (ACOs).
"The evidence shows that simply providing health information to people is not enough to engage or change people's health behavior — or any behavior for that matter," says Stephen Wilkins, MPH, a researcher and consultant in consumer health behavior and patient-centered communications.
"To engage someone, a patient must perceive your message as relevant — patient-centered, if you will. Too often, health plans and hospital systems take a one-size-fits-all, provider-centered approach to communicating information to people.
"The fact is that people each have different health beliefs and motivations that drive their health thinking and behavior, and a one-size-fits-all provider-centered approach doesn't work." Wilkins writes a blog on patient engagement called Mind the Gap (http://snurl.com/mindgap).
"It's true that one size doesn't fit all," says the consultant Peter Kongstvedt MD (P.R. Kongstvedt Co., http://kongstvedt.com). "Most payers that have a lot of presence where there are large non-English speaking populations — for example Chinese, Vietnamese, or Spanish speaking — will often have some specialized services for those folks. Medicaid plans understand the need for targeted communications very well, especially, for example, when there are problems with transportation or when even having a telephone is a problem for some of their members. This is an area that health plans are just starting to explore, but there is not one model and there probably won't be."
Clinical issues
Sue Lewis, MEd, executive vice president and general manager of the "payer channel" at Krames StayWell, a provider of consumer health information in Salt Lake City, agrees that health plans have always recognized the value of improving patient engagement, but they are getting very serious about member engagement. "In terms of investment, health plans are spending more on member health management and more effective, actionable consumer communications strategies than ever before.
"Health reform has propelled health plans to invest in health management because health insurers are now becoming disease and health managers and repositioning themselves away from insurance," Lewis says. "In addition to promoting health, they are driving consumer engagement by combining data analytics with communications and preparing to manage the risk pool of a new wave of members who will be entering the system." (Krames StayWell is owned by MediMedia USA, which also owns MANAGED CARE.)
Tailored engagement
"They already have the data they need to identify the risk profile of every member," she adds. "So now they are developing tailored engagement strategies that are multimodal, meaning they will be available on the Web, in print, and for delivery to cell phones or by mail. They are designing very personalized, data-driven strategies for members of every risk profile and for different populations, meaning every different ethnicity and education and income level."
Plans know that increased compliance helps them save money and that the investment in reaching consumers the right way is more than offset by improving levels of engagement.
"For health plans, delivering the right message to the right person at the right time in the right format really is the next wave of strategies because they know that they are entering the world of retail marketing to consumers," she says.
To address the deficiencies of the old one-size-fits-all approach, some health plans are using the Patient Activation Measure (PAM), a 13-question survey developed by Judith Hibbard, DrPH, a professor of health policy at the University of Oregon and an expert on consumer engagement in health care. The PAM assesses patients' levels of engagement, including their knowledge, skills, beliefs, and confidence in their ability to manage their own health and health care.
"Most health plans treat all members the same, not recognizing, for example, that some people may not be ready for in-depth information while others are well informed already," she says. "People who are not activated or engaged may not understand their role in the care process, and may feel overwhelmed with the task of taking care of their health."
Giving these patients lots of information may only overwhelm them, says Hibbard. On the other hand, patients who are engaged may find that one-size-fits-all information is not helpful, as they may already know the basics.
"Success for health plans will hinge on their ability to meet members where they are and help them to become better at managing their health and be more effective users of care," Hibbard says. "This means partnering with patients and helping them to develop the skills and confidence they need to take this on."
Health care should measure what matters, Hibbard says. The same is true when it comes to effectively engaging with patients. Measurement can enable health plans and providers to tailor communications, support, and education to a member's level of activation.
"Imagine that practices or delivery systems were rewarded at least partially on whether their patients were making progress in terms of patient engagement," she says.
Using the PAM, Medica, a regional health plan in Minneapolis with more than 1.6 million members, studied the effect of coaching in relation to members' activation levels, using a pre-post design and a control group, although the members were not randomized. Medica evaluated 1,051 participants over 3.5 years and reported in February that patient activation, positive clinical outcomes, and member satisfaction increased and costs declined.
Participants had a 6 percent weight reduction (11.6 pounds per participant) and a 7 percent improvement in body mass index. Inpatient and outpatient costs were lower, and total costs for all participants were lower, even though there were expected increases in medication use and visits to primary care physicians, Medica says.
Overall, Medica saved $19 to $22 per member per month, compared with costs for the controls, the health plan reported.
"PAM is valuable in determining where our patients are so we can tailor our coaching to their needs as well as determine how far they have come once they have completed the program," says Kevin Ronneberg, MD. At the time of the interview, Ronneberg was Medica's medical director for health management. He has since left the company on good terms, a company spokesman said.
Ralph Prows, MD, chief medical officer for Regence BlueCross BlueShield, views the Patient Activation Measure as an outcome measure and is considering rewarding physicians based on increases in patient activation.
Ralph Prows, MD, chief medical officer at Regence BlueCross BlueShield, plans to use the PAM later this year to help physicians in medical homes manage patients according to their activation levels. Regence has 2.2 million members in Oregon, Utah, Idaho, and parts of Washington.
"We have to be accountable providers, health plans, and patients," he says. "And patient accountability means they can do better self management by taking a more active role in their own health and disease management. That's why we're interested in using the PAM as our yardstick among the programs, tools, and techniques we use for how engaged patients are with their doctors.
"Based on the patient's activation level, we will match staff members to those who need the most attention," he says. "Primary care practices need to focus their most high-end resources on patients who are the highest risk and lowest activation level. Those are the patients you need to spend your time on, making sure their blood pressure and blood sugar levels are being checked, for example. Patients who are highly activated don't need as much resources devoted to their care. The PAM is a brilliant twist on care management."
Later this year, Regence will offer the PAM to primary care practices in all four states. Prows says the PAM can make managed care more effective at improving the health of populations. "This is about getting members to make decisions that are more informed and to play a much bigger and more responsible role in their own care," he says.
Prows views the PAM as an outcome measure and is considering rewarding physicians based on increases in patient activation.
Anthem and HPHC are not using the PAM, but they are paying members to use low-cost, high-quality providers. The goal is much the same as the Medica and Regence goals: Get patients more engaged in their care.
"We're trying to get the right information at the right time in a more usable form to members," says Harvard Pilgrim's Rick Weisblatt, PhD, senior vice president for provider network and product development. "When patients call seeking a referral, they are given information on where high quality, lower cost providers are. If they use them, there's a reward." Under the program, called SaveOn, HPHC contracts with Tandem Care, a company that offers consumers information on the cost and quality of health care providers and services.
"The health plan and the employer save money by using a lower cost provider," Weisblatt says. "It's aligned with the member because the member is getting a reward. But also that member could be in a high-deductible product and so would be interested in saving money toward the deductible.
"Besides engaging patients more closely, the SaveOn program also increases volume to our most cost-efficient providers," he adds.
HPHC's SaveOn program began in New Hampshire last summer and it will be offered in Massachusetts this year, Weisblatt says.
Anthem Blue Cross Blue Shield in New Hampshire offers a similar program, called Compass SmartShopper. In January 2010, the city of Manchester became one of the first employers to participate.
Under the program, Anthem targets high-volume elective procedures and tests such as carpal tunnel and ear-nose-throat surgery, colonoscopy, high-tech diagnostic imaging, hernia repair, knee and shoulder arthroscopy, mammograms, and upper gastrointestinal diagnostic exams. When a member gets care from a cost-effective provider, he or she can earn $15 to $500.
"There can be a broad variation in cost for some procedures — as much as 250 percent — based on where the services are performed," says Robert J. Noonan, regional vice president for provider engagement and contracting at Anthem.
In two years, 476 Anthem members have earned $35,650, almost $75 per encounter. In the same period, Manchester saved $258,309 for its workers and family members and $153,883 for school department staff and family members, Anthem says. These savings came after paying the incentives to employees.
Anthem health plans in Connecticut and Indiana have similar offerings.
Like Anthem and HPHC, Independent Health in Buffalo has several initiatives to improve patient engagement. "We think of it as relentless messaging," says Peggy Davis, RN, director of health promotion. "You have to reach out to people through multiple channels and on an ongoing basis because that moment when they are receptive to some type of change could occur at any time. It isn't just a one-time outreach. People respond to different types of programs, whether it's online, telephonic, or in-person coaching."
To date, the patient engagement initiatives health plans have used have been inadequate to the task, says Thomas J. Foels, MD, Independent Health's chief medical officer.
"There are three domains in which patient engagement can take place. From the health plan perspective, our relationship with our membership has historically been through servicing. That means when a member calls about an issue, we want to turn that moment into a bigger, broader opportunity to provide engagement. That's one domain.
"The second domain is what we do with wellness, which involves expanding on and leveraging what we have done in the employer venue. A lot of levers there have not been pulled yet.
"The third domain is the critical relationship between members or patients and their physicians, which is extraordinarily powerful."
Independent Health aims to support primary care physicians so they can engage patients more effectively in this third domain, he says. But also, the health plan is using value-based benefit design to provide incentives for patients to see certain providers.
In the meantime, Independent Health is engaging patients through a wellness incentive program that it developed at the request of Buffalo-area employers. "We think of it as rewarding the desirable behavior," Davis says.
During a visit to a primary care physician, the member would complete a 12-question health risk assessment.
"The program is designed to drive engagement with physicians," Davis says. "We want people to have a PCP and to see the doctor on an ongoing basis so they have an established relationship with someone who understands their beliefs and values about health care."
Making wellness work
In response to demands from employers, Independent Health allows members to use Internet social networks to track their progress toward fitness goals. In recent years, many employers asked Independent Health to offer social networking initiatives to improve patient engagement, Davis says.
"Employers want us to have innovative ways to engage their employees to help them be more productive and to retain workers," Davis says. "As a result of these programs, employers in our wellness programs had a 12 percent reduction in avoidable ER visits."
"Those employer groups also had high utilization of generic medications, which lowers costs, and physician visit rates rose. That means members in these programs were more likely to go in for an annual checkup than those who work in places where there isn't an emphasis on health promotion and wellness."
Aetna also is using social media and traditional communication to reach its members, says Carissa Caramanis O'Brien, Aetna's social media community and content director. "An engaged individual is going to be more successful in changing or maintaining healthy behaviors and in creating a healthy lifestyle," she says.
Social media
Some patients today — particularly those known as e-patients — expect their health plans to communicate with them via social media, O'Brien says. E-patients is a term used by the Society of Participatory Medicine to refer to consumers who go online to search for health information. "I have talked with many e-patients, providers, and health care industry folk, and e-patients are among the most engaged — and those patients include the very young as well as those 55 and older," O'Brien says.
"We know a large percentage of folks, regardless of age, turn to the Web first for health information and now they are very active in social networks and online health communities as well," says O'Brien, hired last year to support Aetna's presence on the Web, including social networking sites such as Twitter, Facebook, and YouTube.
Among the ways Aetna uses social media is to support patients engaged in substance abuse, says Hyong Un, MD, head of Aetna's employee assistance program (EAP) and chief psychiatric officer at Aetna Behavioral Health.
Mutual support
"Getting people engaged and into treatment and having them stay in treatment is what makes the work of OneHealth significant," Un says.
OneHealth uses social media and traditional forms of support to help Aetna manage patients being treated for alcohol and drug dependency. OneHealth has been working with Aetna patients for almost two years.
Use of social media is a growing trend in dependency treatment because this form of communication allows peers to support each other around the clock.
"There is a long tradition of peer support being effective in alcohol and drug abuse treatment, and now it's being used in behavioral health and health-related initiatives such as weight loss programs," Un says.
"Peer support may be as important as the support a patient gets from the health care system. And when peer support comes from family members, it may be the most significant. We are all social creatures and we respond to social support from others, particularly those who are important to us."
Last fall, Aetna had 386 members in treatment for alcohol and drug abuse who were using the social media tools of OneHealth, he adds. "We don't have data yet, but it looks like there have been some modest cost reductions so far as a result of using the social networking tools."
Laura Clapper, MD, OneHealth's chief medical officer, says the company uses the Web, e-mail, video chat, online games, and text messaging to connect with Aetna's members. Such interactions may be more effective than traditional support for these members, she adds.
Changing behavior is difficult, as health plans have learned over the years, and as patients have always known. That's why patient engagement is so important today, says James Rose, senior vice president for business development at Patient Engagement Systems. The company seeks to enhance communication between patients and providers by delivering guideline-based decision support to providers.
"Patient engagement is the next frontier for plans, and really all of health care," he says. "Returns have been diminishing for narrowing provider networks, redesigning benefits, and other top-down strategies.
"Getting and keeping patients engaged is vitally important when you consider that as much as 60 percent of all health care costs are influenced by an individual's behaviors and decisions."
Researcher identifies four levels of patient activation
Judith Hibbard, DrPH, and researchers at the Center for Studying Health System Change (HSC) in Washington, D.C., have identified four levels of patient activation. A professor of health policy at the University of Oregon and an expert on consumer engagement in health care, Hibbard has developed the Patient Activation Measure (PAM).
The PAM is a 13-question survey that some health plans are using to assess patients' knowledge, skills, beliefs, and confidence in their ability to manage their own health.
Armed with this information, plans can identify members who need the most assistance in self care from physicians and other providers.
Hibbard has identified four levels of activation. "At the first or lowest level, people tend to be passive and may not feel confident enough to play an active role in their own health," wrote Hibbard and Peter J. Cunningham in a 2008 HSC report.
"At the second level, people may lack basic knowledge and confidence in their ability to manage their health. At the third level, people appear to be taking some action but may still lack confidence and skill to support all necessary behaviors. At the fourth level, people have adopted many of the behaviors to support their health but may not be able to maintain them in the face of life stressors."
In 2007, HSC surveyed U.S. households to measure patient activation levels. Of adults, 7 percent were at level 1, 15 percent were at level 2, 37 percent were at level 3, and 41 percent were at the highest level of activation. The report is available from HSC here: http://snurl.com/hibbard.
Level of activation of U.S. adults, 18 and older, 2007
Another way to engage members
One strategy employers and managed care organizations have used to get consumers more engaged in making decisions about their care is to offer high-deductible health plans (HDHPs).
Enrollment in HDHPs has increased from 4 percent of all employer-sponsored insurance in 2006 to 13 percent in 2010, according to a recent article in Health Affairs. "Growth of Consumer-Directed Health Plans to One-Half of all Employer-Sponsored Insurance Could Save $57 billion Annually," is available online at http://snurl.com/consumerdirected.
Participants in HDHPs may not use services as much as members of other plans do, the authors write, in part because these enrollees generally are younger and healthier than members of other plans.
"Reductions in preventive and other recommended care might adversely affect both health and costs over the long term," the study states. Despite payment for some preventive services at 100 percent of allowed charges, some patients did not get all recommended preventive-care services in the first year of HDHP enrollment.
"For example, cervical cancer screenings as well as tests of hemoglobin A1c to determine how well patients control their diabetes declined by 5 percent and 4 percent respectively in the first year."
60 percent of all health care costs are influenced by the behavior and decisions of individual patients, says James Rose at Patient Engagement Systems.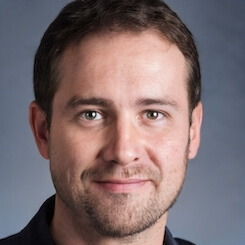 Paul Lendner ist ein praktizierender Experte im Bereich Gesundheit, Medizin und Fitness. Er schreibt bereits seit über 5 Jahren für das Managed Care Mag. Mit seinen Artikeln, die einen einzigartigen Expertenstatus nachweisen, liefert er unseren Lesern nicht nur Mehrwert, sondern auch Hilfestellung bei ihren Problemen.