Having driven generic utilization about as far as possible, plan sponsors are turning to a method of controlling drug costs that had all but disappeared. Aggressive contracting is driving this trend, but that may soon yield to evidence-based evaluation.
Tweet Widget
(link is external)
If this decade has a feeling of deja vu, well, you can be forgiven. A lot of what we remember about the 1990s seems to have made a comeback in recent years.
Newt Gingrich. Gardenburgers. Sagging jeans. Flat housing markets. The Chicago Bulls. Pee Wee Herman.
Oh, and one other thing:
The closed formulary.
Yes, that tool for managing pharmacy budgets — the one that went away after the managed care backlash and the subsequent emergence of three-tier benefit designs — is alive and well in 2012. To be sure, this isn't the classic, super-restrictive closed formulary of the 1990s; today's version is — to ­borrow a phrase from the first president of the '90s — a kinder, gentler sort of neo-closed-formulary.
"In the 1990s, the closed formulary was a pretty blunt instrument," says David Lassen, PharmD, chief clinical officer at Prime Therapeutics. "For us, working with our customers, the closed formulary is a scary concept when you're trying to manage pharmacy from the perspective of total health care costs."
Today's closed formulary takes various forms. For instance, it may be strongly skewed toward generics or certain classes may be closed — even narrowed to a single choice. Whatever the form, some sort of exceptions process is usually in place, meaning the formulary isn't truly closed in the absolute sense that formularies of the '90s were. No matter how we qualify the terminology, though, there's no mistaking the trend.
Closed formularies regain a hold
In commercial HMOs with a three-tier drug benefit design, the share of enrollees subject to closed formularies nearly doubled in three years.
Sources: Sanofi Aventis Managed Care Digest Series, HMO-PPO Digests, 2008, 2009, 2010, 2011
Today, leaner formularies are largely the result of aggressive contracting with manufacturers. In the future, as evidence emerges and pharmaceutical companies rethink their R&D strategies, formulary restrictions will come to rely more and more on whether a therapy provides a link in the total value chain. Rebates will have less influence on formulary management than creative, collaborative efforts.
What's happening?
The movement toward closed formularies is documented over four years in the Sanofi Aventis Managed Care Digest Series. In commercial HMOs with a three-tier pharmacy benefit design, the percentage of enrollees ­using closed formularies nearly doubled ­between 2007 and 2010, from 15 percent to almost 30 percent. In four-tier designs, closed formulary prevalence rose from 27 percent to 32 percent.
The data reported on closed formularies apply to 50 million people enrolled in commercial, Medicare, and Medicaid HMOs — about one fifth of those with health insurance in the United States.
Small sample size or no, the trajectory is clear. For many, though, the effect is just starting to be felt.
In fact, says David Sheehy, global lead at Accenture's life sciences strategy practice, the closed formulary isn't a hot-button issue for most of his clients — at least, not yet. That might not last much longer.
"It's become much more pronounced over the last two years at most," says Sheehy, citing analyses Accenture has done on this topic. As if to emphasize how recently this has begun to make any sort of impression, Sheehy confides that even among his colleagues, the trend "didn't feel like it was as pronounced as it has become" until Accenture's data bore it out.
Because of cost pressures on payers, gaining formulary access has become much more competitive for the pharma industry. A managed markets executive at one manufacturer that competes heavily in the diabetes market remarked that two years ago, most payers were not willing to limit choice of diabetes products. Now, he says, they are.
Diabetes isn't the only area. Commercial payers are closing some commoditized classes where there's little real differentiation among products, says Sheehy.
On the government side, the effect appears to be even greater. "We're seeing it with chronic disease states, even in some classes like autoimmune agents," says Kim Ramko, principal in the Americas life sciences sector at Ernst & Young. "Some payers have selected products for rheumatoid arthritis — it's one or the other. That results in some of our clients being pretty much shut out from that patient population."
You'll find a different approach to formulary management at Prime Therapeutics, a PBM owned by 13 Blues plans serving 20 million commercial lives. Among Prime's wholly and self-insured clients, says Lassen, the MO is not necessarily to close classes but to tightly manage specific categories where generics offer the potential for treatments that are as safe and effective as branded products.
Regardless of plan design, limiting choice of medications raises concerns among patient advocates. Jason Hwang, MD, executive director for health care research and a cofounder of the California-based Innosight Institute, says it's a safe bet to restrict classes where there is wide recognition that products are interchangeable. "On the other hand, I don't believe that most products fall into that specification," he says, citing anticoagulants as an example.
"Now that Plavix has gone generic, it's much cheaper than the two brand-name drugs that are available," Hwang says. "On the other hand, Plavix does have problems, where up to a third of patients are not responsive because of genetic variations. That brings into question whether it is appropriate for a plan or an employer purchaser to limit choices purely for cost. In that case, I would make the argument that a closed formulary is a bad idea, and we should think not about how we reduce costs but how we pay for value."
Cost, cost, cost
How much money can be saved through formulary restrictions? On its Web site, Better Living Now, a New York-area vendor providing formulary management services to PPOs, self-insured employers, and government payers, claims 10 to 25 percent savings through its closed formulary options. Across its book of business, Prime Therapeutics kept total drug-cost increases last year below 1 percent, thanks in part to its Essential Choice formulary, which emphasizes generics and includes a handful of clinically necessary branded drugs where there are few generic alternatives.
"The benefit design is really critical" to delivering results to the plan sponsor, says Lassen. "You can, from our experience, have similar results putting a generic formulary like Essential Choice into an open three-tier formulary or a closed formulary."
With payers in the cockpit, tightly managing classes, drug companies are scrambling for seats on the plane, aggressively refining their pricing and contracting strategies. According to IMS Health, pharma companies spend 10 to 15 percent of gross sales revenues on payer rebates and discounts in the pursuit of "managed markets wins."
For a manufacturer, the holy grail is an "exclusive win" when its drug has an advantage over all its competitors through a copayment differential or when rival products require prior authorization or — ideally — an arduous exception process like a National Drug Code block at the pharmacy.
Being on the wrong end of that "can be a big hit to our client base," says Ramko, who advises clients to mitigate the effects by being mindful of how access is distributed among payers. "For some classes, it's going to be more important to make sure we're on a Medicaid formulary than on a commercial formulary. So our best approach to the market is a balanced portfolio. If we lose out on a negotiation for a particular product in a class in one area, we make up for it in another."
The advent of closed classes may have been inevitable, now that most plan sponsors have pushed generic use about as far as possible. And the pharmaceutical industry's discount-at-all-cost strategy plays right into it — a development that Accenture's Sheehy suggests isn't necessarily healthy for the drug industry.
"The important thing that has been somewhat lost in the industry's approach to contracting is the concept of profitability," he says. "A lot of contract types can be profitable, but in the focus on market share versus profitability, we've moved away from some of that opportunity."
Nor are contracting strategies that hinge on rebates an acceptable proxy for a real value proposition. That gets to what payers have long wanted — real-world evidence of effectiveness in a given population.
Limiting choices intelligently
Lassen prefers to get away from the silo mentality, looking at formulary decisions not with an eye to the pharmacy budget but with an eye to how reducing costs in one area affects the total cost of care. "If you're going to manage pharmacy from a perspective of total health care costs, you need to look at each category uniquely," he says.
Prime Therapeutics incorporates medical and pharmacy data to validate recommendations to its P&T committee. "Recently, we present ed data to our P&T committee that showed that adherence to specific antihypertensive therapy is connected to decreased total costs because of lowered hospitalization rates and doctor-office visits," says Lassen.
"Having those data, along with safety and efficacy data, really helped to create a robust picture for decision making."
At the PBM level, that kind of decision can move markets. It's a peek into what payers want to know about a drug, and it exposes what is often held up as the pharmaceutical industry's blind spot: inability to demonstrate a value proposition.
Power to the payer?
Pharmaceutical companies recognize that payers have gained power, but according to Cameron McClearn and Thomas Croiser in a 2011 report for the Monitor Group, "many have not yet grasped the extent to which payers have begun to dominate access decisions." In the report,"Big Pharma's Market Access Mission," the two warn that pharma companies that don't try to understand payer needs risk letting payers "create their own potentially unfavorable product narratives."
Mindful of the needs of both her clients and payers, Ramko at Ernst & Young is engaging a handful of receptive biotech, medical device, and pharma companies in small-scale collaborative initiatives with payers, focusing on a specific therapeutic class with the goal of benefiting her clients, payers, and patients.
"We'll say to payers, You've got a population in the sweet spot of this class of products for us, and we'd like to work with you to reduce your costs while improving patient outcomes. We're starting to develop one-to-one contracts in support of those types of treatment strategies for a drug." Often, payment is based not on volume thresholds but on specified outcomes.
It's an especially useful tactic when the evidence base for a product is not fully developed, she says, because the two sides are collecting useful data together. "You can get improved outcomes while reducing costs to the payers and increasing revenues for the pharmas. It's a totally different way of thinking."
Looking ahead
Scientific advances and health care reform may actually accelerate the trend toward leaner, if not closed, formularies, replacing rebate-based contracting with a more evidence-based approach. Biomarker discovery, molecular diagnostics, and comparative effectiveness research all have the potential to yield a better picture of a product's value.
Payment could depend on whether the drug ­actually works instead of whether a doctor prescribed it, says Hwang.
"I think we're entering that era because we're getting more sophisticated diagnostic testing that will tell us whether this drug will work in this particular patient. In that case, even though it's expensive, it should not be a third-tier drug or off the formulary; it should be a first-tier drug."
"From the perspective of pharmacy management," says Lassen, "benefit design for individual therapies, whether it's closed or open formularies, will continue to require us to look at the full context of how medications affect total cost of care."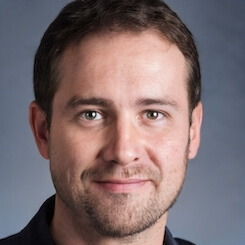 Paul Lendner ist ein praktizierender Experte im Bereich Gesundheit, Medizin und Fitness. Er schreibt bereits seit über 5 Jahren für das Managed Care Mag. Mit seinen Artikeln, die einen einzigartigen Expertenstatus nachweisen, liefert er unseren Lesern nicht nur Mehrwert, sondern auch Hilfestellung bei ihren Problemen.