Sticks, as well as carrots, are used in some commercial and government programs to encourage beneficiaries not to undermine their health
Virtually every company health plan sold includes at least a few members that tilt the scales of risk to the danger zone. Anyone who is obese or smokes is an automatic member of the club.
Until now, trying to pry them away from that high-cost group has often been an exercise in gentle persuasion. They might get a small bonus for joining a health club, gift cards for shedding weight, or perks for eating healthy food at a company cafeteria. However, last spring, a Michigan HMO intensified the campaign for personal fitness when it rolled out a plan that's aimed right at their pocketbooks.
Blue Care Network of Michigan created Healthy Blue Living, an HMO that includes a set of healthy behaviors to which its members need to commit to obtain the best benefits. Failure to meet the required health parameters, or failure to commit to meeting them, usually means a heart-to-heart talk with a personal physician and, one hopes, results in a specific plan for doing better.
"The whole idea is to emphasize that they need to do what their doctor says — take their medications, start exercising, watch their diet, and so on," explains Douglas R. Woll, MD, the chief medical officer at Blue Care Network of Michigan, a not-for-profit HMO owned by Blue Cross Blue Shield of Michigan.
Also on the managed care radar: West Virginia's Medicaid department, which has picked three rural counties for a pilot program that rolls out an enriched set of coverage options for low-income residents who pledge to do their part to stay healthy. Should they fail to keep up their end of the bargain, they can lose access to some essential services like mental health care.
Supporters of health care incentives say that these kinds of plan tools offer new weapons in the war against out-of-control costs. Find a way to get members to live healthily and costs will come down, taking the pressure off of new rate hikes. Fail, and membership in that club of the unfit comes at a measurable monthly cost.
Opponents, particularly in the Medicaid field, are quick to point out that some of these new programs include sticks with those carrots, some of which can preclude the kind of care that members need to ensure that their families thrive.
The debate, though, comes at a time when there are signs that the public has begun to shift solidly in favor of the idea. In a Harris poll that came out in early 2006, 53 percent of respondents said they felt it would be fair to charge higher premiums and out-of-pocket expenses to the people who pursued the unhealthiest lifestyles. Only 30 percent thought it would be unfair. Three years ago, 47 percent of respondents said it was unfair.
Those numbers, says Woll, help illustrate the fact that personal accountability for staying healthy is a concept whose time has come in health care.
Discount offered
Healthy Blue Living is designed to give employers an average 10-percent discount off their usual rate, with employees who qualify for the enhanced rates taking advantage of copayments and deductibles that can be up to 20 percent below the standard plan.
To qualify, members have to pass muster on a checklist of vital health indicators: weight, smoking, blood pressure control, diabetes control, alcohol use, and cholesterol management. Even if individuals fail to measure up on any of those indicators, they can still qualify if they agree to follow their doctor's advice on getting healthy with a commitment to lose the extra weight, kick the cigarette habit, or be sure to take the drugs that are prescribed. For an issue like alcohol use, Woll understands that the plan is taking the members at their word. For now, he says, just getting people to talk about the issue — a red flag for a critically important and underdiagnosed health problem — is a big first step toward addressing the issue.
Blue Care Network is suggesting that companies adopt Healthy Blue Living as a standalone plan, though every plan sponsor may offer other insurance plans alongside if it chooses to. The plan is designed to compete against consumer-directed plans that put members on the hook for a growing share of health care costs. Instead of making everyone pay more in the hope that higher out-of-pocket costs will encourage more careful consideration of the bill, Healthy Blue Living is designed to allocate costs based on one's actions with respect to controllable health behaviors.
"If an employer is headed in the direction of offering a consumer-directed plan, this is a better strategic option," says Woll. "It focuses on what really matters, which is health. One of the problems with consumer-directed health plans is that some members may not access preventive or other types of care because the cost may come directly out of their own pocket. This program provides members with an excellent set of benefits not just if they're healthy, but even if they make a sincere effort to get healthy."
To ease the transition, Blue Care Network is paying physicians $30 to complete the forms that are needed to qualify members for the enhanced benefit.
"Physicians have a powerful effect on members," says Woll. "Individuals are much more likely to stop smoking if their doctor tells them than if their health plan does."
Other health plans are looking and debating the issue, but there's a distinct note of caution when it comes to tying the rates in a company plan to individual behavior.
"I think there's a very robust debate occurring about this right now," says Meg McCabe, head of the Aetna medical product business unit.
One concern is defining what the law will allow and steering clear of anything that could run afoul of the Americans with Disabilities Act or create discontent among employees who fail to toe the line, says McCabe. Case in point: Scotts Miracle-Gro was sued just weeks ago after firing an employee whose blood test revealed signs of nicotine, a violation of company policy forbidding the use of tobacco. That's an experience managed care companies will probably want to steer clear of, she adds.
Blue Care Network commissioned a legal review to make sure that the plan would not be subject to accusations of discrimination. Family history of disease — and genetic information that's becoming increasingly available — will not influence an individual's benefits, says Woll. Companies adopting the plan are avoiding anything that could be labeled harsh.
In their focus groups, some companies made it clear that they wanted to make smoking cessation programs a requirement for smokers, but weren't willing to boot them up to the higher standard rates if they weren't immediately successful.
For now, the emphasis at Aetna is on finding new carrots rather than designing programs based on a stick. That includes working with more than 130 different clients that offer various incentives for healthy behavior — perks that range from small financial bonuses to gift cards and merchandise such as iPods.
"If one of our plan sponsors is interested in providing a reduction in premiums for employees participating in certain programs, we provide program participation reports so they can deliver premium refunds through payroll or distribute rewards or incentives," says McCabe. "Right now, as we look at the public policy environment, we are focusing our program designs on incentives that reward healthy lifestyles, but for plan sponsors that want to take another path, we are providing the mechanisms so they can do that."
In West Virginia, the debate over personal accountability is shifting to the benefits Medicaid members can gain when they join a new program that is the first of its kind in the country. If they fail to follow doctors' orders or to show up for appointments, they stand to lose mental health benefits, diabetes and cardiac rehab services, unlimited access to prescription drugs, some home health visits, and more.
"It requires a paradigm shift for providers as well as our members," says Shannon O'Riley, the legislature's liaison to the program. "We want these members to become active participants in their health care."
You have to keep in mind that West Virginia has some of the highest rates of heart disease and obesity in the country, O'Riley adds. Simply continuing down the same path, with steadily mounting health care costs, is unsustainable.
In the test program, new Medicaid members sign a pact with the state to do their best to stay healthy, go for checkups and wellness visits, and do the basics to avoid getting sick in the first place. If their doctor recommends an exercise program, they have to agree to stick to it. If the doctor says to stop smoking, they have to try. And they have to keep seeing the doctor, even if they are feeling fine.
"We have a real cultural problem to overcome in West Virginia," says O'Riley. "We don't go to the doctor when we're well, just when we're sick."
Future benefit options may include both vision and dental benefits for adults, services the program currently doesn't cover, says O'Riley. Or it may include bonuses like health club membership, sports uniforms or ballet shoes for children taking dance classes. "We're not sure how far this may go."
It's already gone too far, critics respond.
Serious reservations
One problem with West Virginia's approach, says Judith Solomon, a senior fellow at the Center on Budget and Policy Priorities, is that some of the incentives could just as easily be considered a precondition for being able to get the kind of health care their family needs.
"They have barriers attributed to mental health conditions," she says. "Those benefits may be just the ones you need to be responsible and meet your responsibilities as a parent. Where I really question the West Virginia approach is that it conditions critical health care benefits on people's behavior without any exploration of what the barriers are."
"A blunt instrument" criticizes Gene Bishop, MD, in a letter published in the New England Journal of Medicine. There are many reasons why poor patients can't make an appointment, and they're not all under the patients' control. Also, the entire program could simply backfire as the doctor-patient relationship is undermined. "An exploration of the reason [for noncompliance] may improve future behavior, whereas humiliation and punishment may result in decreased adherence…."
"We don't want to be punitive to members with mental illnesses, but it's a valid question," says O'Riley of Solomon's argument on mental health services. "We have to wait and see; we'll monitor the situation as we implement the program."
Solomon doesn't believe that West Virginia will remain alone. A state senator in Maine is talking about tying Medicaid benefits to smoking cessation. Similar rumblings are coming from other states as well.
"There seems to be a real attraction in this approach as we've begun to get indications of what states are looking at," says Solomon. "This is really in the wind, and it's being framed differently in different states."
"This is where companies are going to go," asserts Woll about the Healthy Blue approach.
For now, Healthy Blue Living is playing on a largely empty field, but Woll doesn't expect that to last too long.
"We know some of our competitors have shown up in the back of the room when we present it at meetings. Many other plans around the country have contacted us. I think many intend to mimic this concept."
"I do think the field is very likely to evolve," says Aetna's McCabe. Actually studying the emerging state and existing federal laws on this issue to make sure that programs are compliant on a state-by-state basis isn't a problem. Most MCOs can do that. The bigger challenge is finding what incentives actually persuade people to do what is necessary to be healthy. Obesity and smoking, she notes, can be tough to control.
The winds of change are blowing, McCabe agrees, but insurers have to sail carefully.
"It's becoming more acceptable," she adds, "but the world can say it's OK, and when you implement it, it can suddenly not be OK."
More like this
West Virginia Hopes DM Program Will Control Medicaid Drug Costs
---
Our most popular topics on Managedcaremag.com
---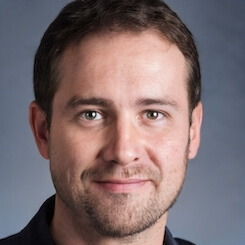 Paul Lendner ist ein praktizierender Experte im Bereich Gesundheit, Medizin und Fitness. Er schreibt bereits seit über 5 Jahren für das Managed Care Mag. Mit seinen Artikeln, die einen einzigartigen Expertenstatus nachweisen, liefert er unseren Lesern nicht nur Mehrwert, sondern auch Hilfestellung bei ihren Problemen.