Formulary decision makers will probably be disposed favorably toward Xeljanz, the first Janus kinase inhibitor approved for rheumatoid arthritis
In November, the FDA approved Xeljanz (tofacitinib) a novel nonbiologic medicine for rheumatoid arthritis (RA). It is the first Janus kinase (JAK) inhibitor for this disease. The Janus kinases are signaling pathways that affect RA's painful, eroding inflammation.
Xeljanz will compete with the five biologic tumor necrosis factor (TNF) inhibitors, including the leading agents Enbrel and Humira. It will also compete with three other non-TNF biologics — Orencia, Actemra, and Rituxan — which are lesser used intravenous agents. Current treatment approaches often reserve the last three agents for patients who do not respond to TNF inhibitors, and some health plans require step therapy to access them.
Xeljanz is priced very close to Humira with a monthly cost of about $2,500, according to David Lassen, PharmD, chief clinical officer at Prime Therapeutics.
Despite the existence of the dominant biologics Enbrel and Humira, Pfizer said in its FDA briefing that it sees an opportunity for new medications for the large number of patients who do not respond or stop responding to conventional and biologic disease modifying antirheumatic drugs (DMARDs). It cites evidence that up to one third of patients do not respond adequately, and about half stop responding to any particular DMARD within five years.
Physicians' standard concerns about efficacy and safety, balanced with their need for an alternative treatment, may influence the initial use of Xeljanz, while its long-term success may be influenced by changing treatment patterns that increasingly emphasize early aggressive treatment.
Xeljanz is approved for twice-daily 5-mg oral dosing in adults with moderate to severe RA who experienced an inadequate response to one or more DMARDs, including the popular tumor necrosis factor inhibitors. It was studied in five phase 3 clinical trials with 3,316 demographically diverse patients. The duration of the trials ranged from 6 to 24 months. The efficacy endpoints were signs and symptoms of RA based on the American College of Radiology ACR20, 50, and 70 response rates and the portion of patients achieving DAS28–4(ESR) <2.6.
The ACR measures are achieved when there is 20, 50, or 70 percent improvement in three of these areas: swollen joints, tender joints, pain, physical function, global activity, and C-reactive protein lab results.
The DAS28–4ESR measures swollen and tender joints, tender joints, erythrocyte sedimentation rate at four weeks, and general health. A score of 2.6 or lower is considered a sign of remission.
The phase 3 Study 1064, named Standard, compared Xeljanz to placebo and Humira in 717 patients with a previous inadequate response to methotrexate (MTX). Patients continued their MTX therapy and were randomly assigned to Xeljanz 5 mg or 10 mg twice daily, Humira, or placebo for 12 months. The head-to-head results at six months showed the DAS28–4(ESR) <2.6 measure, or clinical remission, was reached in 6.2 percent of the Xeljanz group and 6.7 percent of Humira group. The 10 mg twice daily dose of Xeljanz produced remission in 12.6 percent of the subjects. An ACR20 response was achieved in 51.5 percent of the Xeljanz group and 47.2 percent of the Humira group.
Participants
The participants were 82 percent female with an average age of 53 years and a duration of disease of 7.7 years. All had previously tried MTX and may have tried other nonbiologic and biologic DMARDs.
Another phase 3 study measured radiograph results on structural damage and the results were inconclusive for Xeljanz's impact. The changes in bony erosion were not statistically different from the control group at the 5-mg dose for the primary measure of progression. Thus the FDA does not allow a label statement regarding bone damage.
However, the trial was characterized by unusual factors, according to the FDA review committee. There were limited results in bony erosion among the control group participants, limiting the treatment effect size. Another factor was that results were not consistent with respect to dose and corroborating data to help resolve the confusion were not available. Pfizer is working to provide new, clearer data aimed at the important claim that Xeljanz reduces the progression of joint damage.
In all of the phase 3 trials, the most common serious adverse events were upper respiratory tract infections, headache, diarrhea, and inflation of the nasal passage and pharynx.
REMS and postmarket studies
The FDA's approval requires a Risk Evaluation and Mitigation Strategies (REMS) program that includes a medication guide and a plan to inform patients and prescribers about risks.
The approval also requires Pfizer to conduct postmarketing head-to-head trials assessing its long-term effects on heart disease, cancer, and serious infections in pediatric patients with polyarticular juvenile idiopathic arthritis (JIA).
Xeljanz primarily inhibits JAK1 and JAK3, and selectively acts on JAK2. The JAK signaling pathways control the action of cytokines that cause inflammation. In November 2011, another JAK1 and JAK2 inhibitor, ruxolitinib (brand name Jakafi), was approved by the FDA for treatment of intermediate- or high-risk myelofibrosis.
In June 2012, a phase 2 trial of baricitinib, also an oral JAK1 and JAK2 inhibitor, produced encouraging results in RA.
Xeljanz is recommended after failure on at least one DMARD, positioning it alongside the biologics which are also to be used after traditional DMARDs fail. Like any new agent in a disease with established therapies and treatment methods, Xeljanz will have to carve out a role for itself. It will have to get through the P&T committees at health plans and PBMs, which are often thorough and cautious in reviewing new mechanisms of action from safety and efficacy perspectives. The new drug's clinical trials indicate it has a good efficacy profile for signs and symptoms, and functional impact, but the lack of clear-cut results on structural damage is a shortcoming that may affect how P&T committees view it.
Humira and Enbrel have demonstrated that they limit the progression of joint damage, and this information is included as an indication on their drug labels, Lassen at Prime Therapeutics says. That cannot yet be said of Xeljanz, which Prime's P&T committee has not yet reviewed.
"The clinical trial results missed being significant for radiographic results by only a smidge," says Jeffrey Curtis, MD, a rheumatology researcher at the University of Alabama – Birmingham. "I don't think this will be a big deal among doctors who closely review the results."
P&T committees are also likely to wonder about Xeljanz's long-term safety and therefore its adverse events and discontinuation rates.
To counter these potential issues, the fact that Xeljanz is an oral small-molecule drug creates instant attention because of its ease of use and potential for greater adherence than other RA drugs. Patience White, MD, a vice president at the Arthritis Foundation, says that physicians increasingly treat new RA patients aggressively to minimize the disease's functional impact and to halt its irreversible progression.
Undesirable
White says some doctors may initiate treatment with double and triple therapy that may include a biologic DMARD. However, the biologics are either injectable or intravenous products that are undesirable for some patients. Xeljanz will allow doctors to start aggressive multiple-agent therapy more simply.
"Pfizer is hoping that Xeljanz will be positioned ahead of the TNF inhibitors," says Curtis. His comment supports the notion of all-oral therapy. If this approach to treatment takes hold, it would provide Xeljanz with instant sizable market share. Xeljanz is approved for use with or without methotrexate as well as after failure on a TNF inhibitor.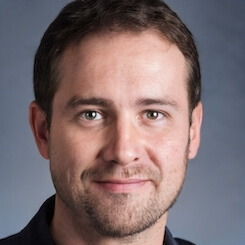 Paul Lendner ist ein praktizierender Experte im Bereich Gesundheit, Medizin und Fitness. Er schreibt bereits seit über 5 Jahren für das Managed Care Mag. Mit seinen Artikeln, die einen einzigartigen Expertenstatus nachweisen, liefert er unseren Lesern nicht nur Mehrwert, sondern auch Hilfestellung bei ihren Problemen.