Mobile apps, approved by the FDA or not, are already profoundly affecting the management of care
A patient feels a pain shooting through her arm and wonders if she's having a heart ­attack. So she pulls out her smartphone and opens up an app called AliveECG, which wirelessly and seamlessly records an electrocardiogram and immediately and automatically transmits it to her cardiologist, who is then able to make an immediate diagnosis.
AliveECG, on a smartphone carried by a patient, can a perform an electrocardiogram and automatically transmit it to a doctor.
No, this is not some pitch being made by a start-up app company to a hedge fund manager to obtain needed development capital. This is what patients are using today to communicate with their primary and specialty care physicians, and not surprisingly, it's getting the attention of managed care medical directors, pharmacy benefit managers, and health system executives.
Some managed care executives are bullish about the upside of mobile apps, including better management of chronic diseases, such as high blood pressure and diabetes, and reducing unnecessary physician visits and hospital readmissions. Some express skepticism about whether quality of care is really enhanced; whether costs are, in fact, controlled; and whether the Food and Drug Administration's regulation of mobile apps as medical devices will put a severe crimp in is burgeoning utilization.
While it's clear that mHealth will be part of our health care arsenal for years to come, especially when it comes to communication with patients, it's unclear whether it's an evolutionary or revolutionary marker in the history of managed care.
How pervasive are mobile apps? The stats are staggering. There are more than 40,000 mobile health applications using several operating systems, and almost 250 million people have downloaded at least one mobile health app.
A new study by CompTIA, an internet technology association, says that more than 50% of physicians use smartphones for work purposes and 88% of physicians say they would like their patients to be able to track and/or monitor their health at home. In this sense, mHealth could indeed revolutionize the way health care is provided and, experts say, result in productivity gains of as much as $300 billion in the next decade.
The bottom line: Mobile apps are not just another health care technology, in the sense that the new phenomenon is not just an advance but rather a complete new way of operating that touches all stakeholders in a profound way, from managed care organizations to providers to patients.
What is mHealth?
But let's take a step back. What do we mean when we say mobile or mHealth? Today, when managed care executives talk about mHealth, they're referring to monitoring the delivery of care through the use of a variety of mobile devices, including mobile phones and tablet computers. It is an umbrella term that runs the gamut of telemedicine, health maintenance apps, electronic prescribing, remote monitoring, and the whole realm of apps delivered via smart phones and tablets. Simply put, mHealth encompasses all health information you can obtain through mobile devices and Web sites.
Access, information, communication
What mHealth has to offer from the patient point of view is simple: access, information, and communication through:
Short message service (SMS) or texting, ranging from appointment reminders to monitoring blood pressure
Wide-area protocol (WAP) sites, which enable patients to link to Web sites to view videos for education and health management using secure communication for HIPAA compliance
Downloadable mobile apps to manage chronic care, connect and update electronic health records, and provide patients valuable reminders about medication regimes and health maintenance routines
According to "Wireless Opportunities in Health and Wellness Monitoring," a report published last year by IMS Research, mHealth is still undergoing growing pains.
Lisa Arrowsmith, senior analyst at IMS Research, explains that there has been a relatively slow deployment of managed telehealth systems, in part because of health providers' reluctance to move past trials, concerns about payment, and stringent regulations on the use and storage of medical data.
Therefore, Arrowsmith predicts, medical devices used by consumers to independently monitor their health will provide the biggest uptick in consumer health devices over the next five years. Medical devices bought by the consumer to monitor their health will account for more than 80% of all wireless consumer medical devices in 2016, she predicts.
That's really not surprising, given the breadth of consumer health maintenance, which ­encompasses many things, such as monitoring exercise and calorie intake and sending reminders on checking blood glucose levels and taking medication. Indeed, medication adherence may be the most easily measureable and attainable goal in mHealth, and its importance cannot be overstated: Improper medication adherence is estimated to cost more than $290 billion a year, according to the National Association of State Pharmacy Associations.
Erinn Springer, marketing coordinator at GoHealth, one of the nation's largest online portals for finding health insurance coverage, explains how apps could change that: "There are benefits from utilizing mobile apps for both chronic and acute care. When it comes to acute care, a patient may not be used to taking medications and for some prescriptions, like antibiotics, it's important to continue taking the medication until it's finished."
So, is this a grassroots revolution driven entirely by consumers? No way. Employers, payers, providers, managed care organizations and health systems are getting their toes wet or jumping head-first into the fray to purchase and/or provide health maintenance apps for their patients. Consider some recent developments.
Aetna's acquisition of iTriage, which allows patients to check symptoms, find doctors, make appointments, and do medical shopping. The app helps people gain access "efficiently and conveniently wherever they are," notes Charles Kennedy, MD, who heads Aetna's accountable care solutions program. Through population-based analytics, Aetna is using mHealth to identify patients who aren't taking their prescriptions, to encourage physicians to use evidence-based medicine, and to ensure that patients utilize preventive and wellness strategies, he explains.
Instant feedback
UnitedHealth Group, the nation's largest insurer, is working with a few innovative mHealth companies. CareSpeak Communications' medication and disease management mobile app, for example, provides two-way text messaging capability to enable patients to report medication intakes and key biometric data, such as blood glucose levels, blood pressure, and weight, to their care providers.
UnitedHealth Group's Health4Me supplies patients with current data on their claims, allows them to compare services based on quality, and locates providers via GPS.
Patients can also receive educational and motivational messages, as well as incentives and rewards for meeting their health goals.
Nick Martin, in charge of mobile health implementation at United, notes that one of its mobile apps, Health4Me, helps patients find the most convenient health care provider based on GPS location, supplies current and personalized data on claims, and enables members to compare services and treatments based on quality and cost.
UnitedHealth Group has a few mHealth tricks up its sleeve, says Nick Martin, who's in charge of mobile health implementation at the insurer. Health4Me, for instance, helps patients find a provider with the use of a GPS.
UnitedHealth also offers its OptimizeMe app, which helps consumers make and achieve health goals by providing coaching, personalized content, and connections to social networks. The app has been integrated with Fitbit, which offers a sleek wireless tracker that includes an accelerometer to count how many steps a user takes and an altimeter to track stairs climbed. The device also calculates how many calories a user burns each day, with all that information available for upload to Fitbit.com
Still, managed care's involvement with mHealth is relatively new. When it was in its infancy just five years ago, the infrastructure to move electronic scripts to a pharmacy was not fully built. Now, Aetna's Kennedy says, such applications can be used efficiently and effectively in the workflow of a physician's office.
Real-world benefits
So, what exactly are the benefits of mHhealth and mobile apps for MCOs and pharmacy benefit groups?
Mobile apps provide a panoply of benefits that could lower health care costs and increase quality, says Hadi Kharrazi, of Johns Hopkins School of Medicine. For instance, they can generate real-time lifestyle data on at-risk patients.
Hadi Kharrazi, assistant professor in the department of health policy and management at the Johns Hopkins School of Public Health, and the department of health policy and management at Johns Hopkins School of Medicine, says mobile apps provide a panoply of benefits that could help lower health care costs and increase quality, including:
Facilitating communication with populations traditionally difficult to reach
Personalizing and targeting messages that better engages patients, allowing them to make better care decisions
Providing real-time lifestyle data through specific apps, such as those that can track physical activity for vulnerable populations, such as smokers; GPS locations for asthma suffers; and instant blood glucose readings for diabetic patients
Integrating clinical, medical, and public health electronic systems to enable providers, payers, case managers, care coordinators, and community workers to better manage health care
Managing chronic diseases
Indeed, mobile apps can be used to manage chronic diseases better than any tool since case managers started paging their patients in the late 1980s. They allow instant feedback and easier two-way communication. But it's the bottom line, experts say, that will drive the future of mHealth. Using mobile apps in disease management to follow up with patients more frequently can reduce unnecessary hospital readmissions, explains Nathan Cortez, associate professor at Southern Methodist University's Dedman School of Law. Geisinger Health Plan's remote monitoring program reduced hospital readmissions by an amazing 44%, according to a report on the company's Web site.
Reducing hospital readmissions might be a byproduct of using mHealth to monitor chronic conditions, says Nathan Cortez, associate professor at Southern Methodist University's Dedman School of Law. Mobile apps offer instant feedback.
"That first week or two post discharge is when you really see readmissions happening," Joann ­Sciandra, director of case management and strategic planning at Geisinger, recently told Healthcare Finance News. Under the Geisinger program, she explains, patients received scheduled calls using interactive voice response (IVR) technology, which prompts them to answer specific questions about their progress and how they are currently feeling. Their answers were captured online and in the patient's EMR, enabling a nurse or case manager to follow up directly with the patient. "Having the ability to have a couple more touches or encounters with that patient makes this a very valuable tool. It gives case managers a little bit more time that they may need with more complex patients," said Sciandra.
Enhancing telehealth
Mobile health products, particularly phone apps, appeal to managed care organizations whose populations are primarily rural and whose ­access to care can be problematic. Calgary Scientific, a privately held Canadian company that develops mobile-based radiology technology for the health care industry, saw the need to improve outcomes of stroke victims in rural areas and developed an app called ResolutionMD to better equip physicians to deal specifically with this care issue.
Calgary Scientific's ResolutionMD app was created to enable stroke victims in rural areas to gain immediate access to neurologists. It helps them get the clot-busting medications they need on time.
The nuts and bolts
Here's how it works: The app complements tele­med­icine platforms or robots located in rural hospitals to allow stroke patients to be seen instantly by a neurology specialist located elsewhere. If a patient comes in with stroke symptoms, a CT scan is done and ResolutionMD sends the images directly to a neurologist's smartphone or tablet while the patient is in the remote ER, says Kyle Peterson, director of regulatory and corporate affairs at Calgary Scientific.
"This is not only a time-saver for physician and patient but it increases the potential for administering clot-busting medications within the narrow window of time necessary to minimize permanent injury to the brain."
In the case of ischemic stroke, he notes, the clot-busting drug must be given within three hours of symptom onset. Improved outcomes mean fewer days in the hospital, faster rehabilitation, and reduction in long-term care.
In addition, radiology clinics have reported improved resource utilization because radiologists can more readily read patient images.
Savings
Can using mobile apps really save money? Overall, there's not a lot of hard data, but in the case of Calgary Scientific and its ResolutionMD app, there is data that indicates that providing Web and mobile access to radiology for occasional or on-call users can save money over deploying full picture archiving and communication systems (PACS) workstations (some heath care facilities have installed $50,000 workstations in physicians' homes), according to Calgary's Peterson. In addition, data from the Mayo Clinic in Arizona show that ResolutionMD on a mobile device can retrieve images faster than a PACS workstation, saving valuable time, and ultimately, hospital care and rehabilitation costs for stroke patients. Finally, Peterson notes, radiology clinics have reported savings because of improved resource utilization. Now, he says, a busy clinic can more readily read patient images.
Mobile apps: Not so fast
Mobile apps and mHealth also have their critics, who say, not withstanding Calgary, that there's not enough hard data that mHealth saves money or increases quality; that longstanding payment-for-performance models aren't in sync with mobile apps' reality and that it's simply too difficult to draw a straight line between improved outcomes and mHealth.
"One danger of relying on apps and mobile technology is that they might oversimplify what is often a complex problem," says SMU's Cortez.
On the payment issue, however, there may be room for optimism for early mobile app adapters: Several mobile apps already have received NDC Codes, which means that the Centers for Medicare & Medicaid Services (CMS) may soon pay for prescribed mobile apps. And as ACOs take hold, with more outcome-based payment structures, the old model may crumble, along with objections to mobile apps.
Another problem, according to Cortez: automation bias, which occurs when providers and patients blindly trust the results of technology. "It's aspirational to assume that we can use technology to leverage decades of clinical experience to predict outcomes, but the software will make mistakes, so we should be weary of limitations," he explains.
Quality
Still another issue: the omnipresent issue of quality. In a recent report, Mobile Technology Poised to Enable a New Era in Health Care, Bill Fera, head of health care advisory improvement at Ernst & Young, stated that "the biggest inhibitor of adopting mHealth may be the continued lack of reliable quality measures." When managed care was all about HMOs, a provider might be rewarded for, in effect, withholding care because it spent less money. Because quality couldn't be measured, that didn't enter into the picture, he explained.
Outcome analysis
Is quality measurement any different today, other experts ask? Aetna's Kennedy would argue that mHealth is increasing quality through what he calls "outcome analysis, which involves finding patients who need help and enabling physicians to deliver care with evidenced-based medicine."
What ultimately may make the difference in mobile adoption may be the continued presence of long-entrenched payment schemes and regulatory uncertainty. The adoption of mHealth is perceived by some as gouging providers by reducing their income from in-person visits.
For example, experts point out that providers are not paid to text a patient for a follow-up appointment or to monitor care. In addition, physicians may be hesitant to engage in a dialogue that requires around-the-clock care in the form of answering e-mails or texts.
Finally, the FDA's regulation of mobile apps may be an impediment or it may not. It's an issue that needs to be monitored closely, experts say, because the agency's medical device regulatory scheme is complicated and unwieldy even for seasoned professionals.
Evolution or revolution?
Are mobile apps a revolution or an evolution — a continuation of the '90s outreach to consumers or a completely new approach to care management?
In one area — electronic health records — mobile apps may be playing a key role in a dramatic shift to the health care paradigm. The amount of data captured in health care in the last two years is more than all the data collected in the history of health care. Indeed, the volume of health care data is projected to grow by a factor of 50 in the next decade, reaching 25,000 petabytes by 2015, and data from mobile apps will be an important component, according to most experts.
The future of mobile apps and mHealth lies in providing better opportunities and incentives for consumers to engage in their care, according to United's Martin. For example, he says, United offers an online and mobile app called Baby Blocks, which encourages expectant mothers to do wellness checks throughout their pregnancy to improve their health and the health of the newborns.
Game-like interface
Once women sign up for Baby Blocks, they can participate in an interactive board that shows their prenatal visits, along with opportunities to earn rewards for following a prenatal visit schedule. Using a game-like interface, moms can track appointments and receive e-mail appointment reminders, as well as rewards for keeping the appointments. Rewards include gift cards for prenatal items, baby clothing, diaper bags and other items. "We've seen a significant drop in premature births since the roll-out of the app," Martin notes.
Remember the Alive ECG app? The AliveCor Heart Monitor easily snaps onto the back of an iPhone, and the recorded rhythm strips are stored securely in the cloud for review and analysis.
A provider can view the patient's heart rate immediately by opening a smartphone. Wireless devices like bathroom scales and blood pressure monitors can now be programmed to communicate with smartphones. Want to monitor glucose levels? There's an app for that too. Privacy concerns may arise, experts say, but managed care organizations should be quite familiar with them.
So, whether it's part of an evolution or dramatically revolutionary, mobile apps will be part of the fabric of managed care for years to come.
ACOs might help spread mobile apps
ACOs may usher in a golden era of mobile apps for managed care organizations. Here's why:
The incentive to adopt mHealth is strong for both health plans and ACOs, says Charles Kennedy, leader of Aetna's accountable care program. Insurers and ACOs both strive to deliver low-cost, efficient, high quality care, but the ACO business model offers opportunities to actually make it happen.
For example, Kennedy explains, under a traditional health plan, patients aren't sure whether the mobile app or Web-based resources are truly supported by their caregiver. However, under Aetna's ACO model, for example, the application is more directly aimed at the physician-patient relationship because the provider is involved from the beginning.
In addition, under ACOs, physicians have a greater financial incentive to educate health care consumers to promote more healthful living and to better monitor chronically ill patients to avoid costly hospitalizations.
Aetna's iTriage app can work to the benefit of ACOs in three ways, according to Kennedy:
By eventually providing real-time information on an ACO-allied physician to patients (Patients are expected to select a featured provider far more often than a non-featured provider when using the iTriage app)
By enabling consumers to record symptoms and, based on that data, referring them to specialists in the area
By disseminating information to patients on making maximum use of their benefits, which can reduce out-of-pocket expenses by not having patients seeking unnecessary services
Any population management technology will interest ACOs, says Nick Martin, in charge of mobile health at UnitedHealth Group.
Medical device or health maintenance application? The FDA wants to know
The Food and Drug Administration (FDA) issued final guidance in late September that states that the agency would regulate mobile apps that function like medical devices.  If a mobile app performs tasks similar to those conducted by medical devices (such as ultrasounds) and has the potential to cause harm to patients, the agency will review that app to make sure it is functioning properly.  While the FDA will consider apps on a case-by-case basis, it will not require clinical trials for apps that duplicate already approved devices and, in general, will not review apps that do not function like devices. This distinction is likely to have a huge impact on how managed care organizations view future mobile app development.
"Although FDA has technically been regulating mobile medical apps for a decade, it wasn't until July 2011 that the agency issued draft guidance on the subject," says Areta Kupchyk, partner at the law firm of Nixon Peabody in Washington, D.C.
The FDA has reviewed more than 100 mobile medical apps through its regulatory process.
The time for a mobile medical device app to get through the standard 510(k) process is significantly shorter — 67 days — than for most medical devices. The FDA draft guidance states that wellness apps probably will not require approval or clearance through the 510(k) process.
However, mobile apps that allow users to enter patient-specific information and — using formulas or processing algorithms — get a patient-specific result, diagnosis, or treatment recommendation to assist in making clinical decisions will be considered a device for FDA approval purposes.
---
Our most popular topics on Managedcaremag.com
---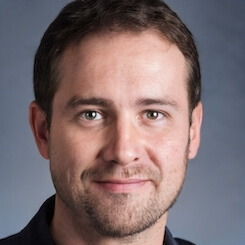 Paul Lendner ist ein praktizierender Experte im Bereich Gesundheit, Medizin und Fitness. Er schreibt bereits seit über 5 Jahren für das Managed Care Mag. Mit seinen Artikeln, die einen einzigartigen Expertenstatus nachweisen, liefert er unseren Lesern nicht nur Mehrwert, sondern auch Hilfestellung bei ihren Problemen.