The ACA is moving people with HIV into Medicaid and commercial health plans. Disruption of care can be bad news for people with HIV and for payers.
Senior Contributing Editor
By the time the Illinois Medicaid expansion takes effect January 1, new enrollees will have been asked to pick a primary care physician. Those who don't will be assigned one.
Ann Hilton Fisher has a client whom she describes as a "poster child for how things can go wrong with this."
Fisher's client, whom we'll call Harold, has HIV infection, whose complications have left him legally blind. Harold's longtime physicians at Howard Brown Health Center in Chicago weren't in his new managed Medicaid plan, so the plan assigned him to a practice near his home.
"If you Google this doctor, mostly what he does is sell Opti-Fast [weight-loss] programs, and he's certified in bariatrics and internal medicine," says Fisher, executive director of AIDS Legal Council of Chicago. "If you take the flier he sent to my client and turn it over, it's an ad for a pizza restaurant. The notion that someone thinks this is an adequate primary care provider for a person with HIV is horrifying."
As the Affordable Care Act is about to funnel 15 million people into health insurance plans, Harold's story illustrates a bigger issue: Many of the newcomers have complex conditions that require highly specialized care. They were previously uninsurable and are at risk of getting lost in systems never built to address their needs. People with HIV embody all of these concerns. "There are going to be plenty of people who get stuck with some Opti-Fast doctor who has not the first idea about what to do for someone with HIV," says Fisher.
A provider network with adequate HIV experience is one key to preventing disruptions in care as this population makes the transition from safety net programs to commercial and Medicaid plans. For payers, coordination with these programs, along with intensive case management and links to social services, is also essential — and the experience of health plans that have built strong HIV programs around these elements can be instructive.
HIV experts warn that failure to integrate these elements can quickly lead to poor health and poor financial outcomes.
Ready for this?
Depending on how many states expand Medicaid, up to 85,000 people with HIV and AIDS who now get services from safety net programs like Ryan White clinics and AIDS Drug Assistance Programs (ADAP) will be eligible for Medicaid. As many as 78,000 will qualify for subsidies and tax credits in the exchanges. People with HIV generally have multiple comorbidities, making them complicated to manage — and expensive. A Kaiser Family Foundation analysis found that in Medicaid, per-capita spending for enrollees with HIV neared $25,000 in 2007, nearly five times as high as the cost for someone without an HIV diagnosis. Much of this disparity is due to hospitalization.
Only a fraction of the pharmacy costs for the new enrollees will be for HIV medications, points out David Calabrese, RPh, MHP, the chief pharmacy officer at Catamaran. Hepatitis is also very prevalent in this population.
The goal of HIV therapy is to achieve viral suppression, making drugs important to keeping HIV costs down. According to the pharmacy benefit manager Catamaran, Truvada and Atripla, two fixed-dose combination therapies for HIV, alone accounted for $3.51 ($1.79 and $1.72, respectively) in Medicare Part D per-member, per-month costs last year. Expect those costs to climb: The recent approvals of Stribild, a four-drug combination pill, and Tivicay, an integrase strand transfer inhibitor, forged new standards of care at $33,700 and $14,100 a year, respectively.
More costs
HIV medications make up only a fraction of pharmacy costs for these patients. "Diseases like hepatitis are also highly prevalent in this population," says Catamaran's chief pharmacy officer, David Calabrese, RPh, MHP, noting that overall spending on antivirals increased 23% in 2012. "There is a great deal of work being done to develop new hepatitis C therapies that will replace injectable drugs like the interferons. More than likely, those drugs will further add to the cost of managing this population."
The X factor, says Michael Horberg, MD, national director of HIV/AIDS at Kaiser Permanente, is that "we don't know what health issues new members are going to have until they get here." For many, it will be the first time they have insurance.
At the population level, for health plans, the absence of claim histories and paper trails for some new members with HIV is a big problem.
"This is going to be key," says Michael Horberg, MD, national director of HIV/AIDS at Kaiser Permanente. "It doesn't apply uniquely to HIV, but we don't know what health issues new members are going to have until they are here. That sounds obvious, but it's going to require that we be proactive. For a lot of these people, it's going to be the first time they've had insurance." That means they're going to need help learning how to use their benefits to stay connected to care.
ER use can signify difficulties members may be having in getting same-day or next-day appointments with their PCPs.
Staying in care is where the biggest leakage occurs in HIV (see "The HIV Treatment Cascade," below). Some of that has to do with lack of coverage, but a lot more is related to socio­economic factors. "With HIV disease, you are dealing with mental health issues, addictions, substance use, unstable housing, and food insecurity," all of which place members at risk of dropping out of care, says Doug Wirth, president and CEO of Amida Care, a 6,000-member special needs plan in New York City specifically designed for Medicaid beneficiaries with HIV.
The HIV treatment cascade
The effectiveness of HIV care is often measured in terms of the "treatment cascade," which assesses gaps in care. The drop-off from the share of patients who initiate care to those who stay in care is the biggest opportunity for improving treatment. Only one quarter of people with HIV achieve the goal of HIV therapy: viral suppression.
ART = Antiretroviral therapy.
Source: Centers for Disease Control and Prevention, Atlanta, 2012
Care management
Those socioeconomic factors "demand a different type of care management," says Wirth. "It's not like a high-risk pregnancy model, where you're calling people two or three times, trying to get them at home, to ensure that they get prenatal care. It asks us to be more assertive and to develop a deeper level of trust with members."
Amida Care's manifesto calls for analyzing data from claims to identify people at risk of dropping out of care, then hitting the streets if that's what it takes to bring them back.
ER use can signify difficulties members may be having in getting same-day or next-day appointments with their primary care physicians. "If they can't get a primary care appointment at their chosen care site and they are out of meds, people may take their pill bottles to the ER as a way to get a refill," says Wirth. "We work hard on outreach to those members — a lot of patient education, supporting their ability to get meaningful access or to change providers." People with multiple detox or rehab admissions are another warning sign for dropping out of care.
When an at-risk member is identified, Amida Care's Retention in Care Unit (RICU) goes to work. The RICU comprises outreach workers who make initial contact with a member, health navigators who assess the member's needs and arrange for services, and mobile engagement teams skilled in motivational interviewing to change member behavior.
Amida Care looks for members, says Doug Wirth, CEO of the Medicaid plan that's specifically designed for people with HIV. "We can't wait for clients who have dropped out of care or who are unconnected to come to us."
"Our teams go into the streets, bodegas, meal programs, neighborhood hangouts, and parks to find people and help them deal with issues so they can get back into lifesaving medical and mental health care," says Wirth. "We can't wait for clients who have dropped out of care or who are unconnected to come to us."
Numbers validate Amida Care's efforts. Last year, it re-engaged 80% of 934 members who had dropped out of care or were sub­optimally managed. Amida Care reports that through aggressive data review and care man­­agement, it has reduced ER visits by 60%, admissions by 70%, and costs of long-term care and hospitalization by 30% since 2008.
Being proactive is essential because the HIV population isn't necessarily more engaged in its care than are other populations. "Our concern is that they're not [so engaged] because they have other basic needs," says Horberg. "Other worries have kept them from attending to the intricacies of health care." By helping members with HIV stay engaged in their care, Kaiser Permanente — which cares for 20,000 people with HIV, more than any other managed care organization — can boast numbers that far exceed national averages: 79% of members with HIV retained in care, 94% treatment adherence, and 69% virally controlled.
Network adequacy
In expansion, Medicaid faces a huge potential mismatch of supply and demand. Before the ACA matched Medicaid payments to Medicare levels for 2013 and 2014, Medicaid payments for primary care services averaged 66% of those for Medicare. In California, 57% of physicians accept new Medicaid patients while 90% take new commercially insured patients. With 8 million people joining Medicaid rolls in 2014, the provider shortage may be a ticking time bomb.
It's unknown how many Medicaid providers have expertise in HIV, but in the advocacy community the answer is "not enough." Unless they are federally qualified, community health clinics can't bill for Medicaid services. With so many HIV patients historically ineligible for Medicaid, neighborhood clinics and their HIV specialists largely stayed out of Medicaid. Now, with patients moving to Medicaid, the race is on to enroll as many HIV specialists in clinics as possible — lest those patients wind up with an Opti-Fast doctor or someone else who doesn't know HIV.
"There are very clear data that if people with HIV are not cared for by a primary care provider who is experienced and meets HIV specialist criteria… their health outcomes are worse, their likelihood of being hospitalized is greater, and costs are higher," says Wirth.
When helping clients understand their Medicaid options, AIDS Legal Council of Chicago advises, the most important thing to look for is a primary care physician who understands HIV. It's not always easy to tell from provider directories who is an HIV expert, however, because there is no HIV board certification.
"One managed care plan listed all these infectious disease specialists," says Fisher. "Many of them had no experience with HIV, but we had a cadre of internal medicine and family practice docs who, over the years, had become specialists in HIV." The council is working with individual plans to make HIV expertise more apparent.
To broaden access to care for people with HIV who sign up with commercial insurers, the ACA initially obligated plans in the health care insurance exchanges to contract with essential community providers (ECPs), including Ryan White clinics. But the final regulations require only that plans make a good-faith effort.
Threading a needle
"There isn't a lot of 'stick' in terms of enforcing the standard," says Amy Killelea, senior manager of health care access at the National Alliance of State and Territorial AIDS Directors (NASTAD). "I get that [CMS] was threading a needle, trying to get plans to participate in the marketplaces. But at the same time, there is worry in the ECP community that there aren't enough teeth to make sure that plans include community providers in their networks."
Drug coverage
It's critical that people with HIV adhere to medication regimens to avoid progressing to AIDS. As patients move out of safety net programs, their new drug coverage could be better, worse, or just different from what they had. In the exchanges, Killelea says, "The benchmark plans look good." But in Medicaid, she says diplomatically, "There always have been and probably always will be variations from state to state.
"You have some states that are great. [Formularies] are incredibly comprehensive and there's no worry. Then you've got states that have rolled back drug coverage, instituting four- or five-drug-per-month limitations. In many of those states, we have gotten HIV exceptions, but it's always a fight." ADAPs will step in and buy HIV drugs for members whose plans don't cover their current drug regimens, Killelea notes; her bigger concern is limitations on medications that treat comorbidities.
That was a recurring issue when California implemented early Medicaid expansion in 2011. One situation involved a drug taken for a common HIV comorbidity. "The drug was on formulary but not at the dosing level needed, so providers spent a lot of time doing prior authorizations and getting really frustrated," says Courtney Mulhern-Pearson, director of state and local affairs at the San Francisco AIDS Foundation (SFAF). "We met with the plan and explained the issue, and the formulary was adjusted. But flexibility for treating a new-to-insurance population is important."
"We don't expect that Medicaid plans will completely understand the Ryan White system and its quirks," says Courtney Mulhern-Pearson, the director of state and local affairs at the San Francisco AIDS Foundation.
SFAF advises clients to get three-month refills through an ADAP before making the switch to Medicaid. "We saw a fair amount of treatment interruption" during California's early expansion, says Mulhern-Pearson. Some people with HIV didn't know they had been moved into new plans, "and once they found out, they couldn't fill their prescriptions. Their new plan wouldn't honor a prescription from their old provider." Hoping to avoid a repeat when the calendar flips to 2014, SFAF is asking Medicaid and commercial plans to honor new members' old prescriptions "for a set amount of time, maybe a couple for months."
Case study: California
Just as care management, network adequacy, and drug coverage are aspects of continuity of care, so is coordination between payers and safety net agencies as people with HIV shift to mainstream coverage. During California's early Medicaid expansion, lack of coordination left many people with HIV on the outside looking in.
The expansion provided coverage to several thousand uninsured people with HIV through new county-run Low-Income Health Programs (LIHPs). People who had received services under Ryan White programs were moved into LIHPs, sometimes involuntarily.
"They transitioned all over the place," says Mulhern-Pearson. "They would be assigned to a clinic, but it might be a pediatric clinic or another with no HIV experience whatsoever. Even the clinic would say, 'We don't want these people. We don't know how to treat them.'"
With no single agency overseeing the transition — and without any HIV expertise on the stakeholder advisory committee — the California Department of Health Care Services, which oversees Medi-Cal (California Medical Assistance Program, a Medicaid plan), didn't plan for the specialized needs of people with HIV. "Its definition of network adequacy and our definition were very different," says Mulhern-Pearson.
That was just the beginning. As a payer of last resort, the Ryan White Program is prohibited from paying for services covered by Medicaid programs such as LIHPs.
But the counties that administered LIHPs didn't understand this and assumed Ryan White would pick up the tab. It didn't take long for counties to scramble once they realized they were on the hook. Unprepared for the expense of treating people with HIV, some counties cut eligibility — in San Francisco's case, from 200% to 25% of the federal poverty level.
The state had set up protections designed to allow people with HIV to opt out of the transition if it jeopardized their continuity of care. But when the transition began, Mulhern-Pearson says, "those protections failed.
"There was no rhyme or reason to it. Somebody would have a very basic request — 'This person has HIV and therefore he can't transition' — and that would be approved. But if someone else had HIV and schizophrenia and kidney disease and was on all of these complicated treatment regimens and his care couldn't be interrupted, that request would be denied."
California's experience with Medicaid expansion highlights the importance of careful interagency planning. Horberg at Kaiser Permanente says coordination also is vital at the local level.
Lessons learned
"The HIV care program at Kaiser Permanente Santa Clara has worked closely with the VA, Stanford, and the PACE Clinic, which is the public AIDS clinic in San Jose. The case managers know each other. For a long time, there has been churn, where patients have to change insurance and go from one care system to another. But because of this close collaboration, not only do we make sure that a patient's information is transferred, but there is confidence among the providers about the quality of care of the other providers. It's pretty seamless, with a great deal of consistency."
Even after people with HIV make the switch into commercial and public coverage, Ryan White programs, including ADAPs, will play a critical role, paying for services like transportation that are not covered by insurers.
They also can cover gaps in dental and vision coverage, or pay for part of the premiums for plans offered through the exchanges. Advocates say this compels payers and Ryan White programs to get to know one another.
"We don't expect that Medicaid plans will completely understand the Ryan White system and its quirks," says Mulhern-Pearson. "But knowing that it exists and that it is the payer of last resort and what that means would be important."
Level of clarity varies
To ensure smoother transitions, advocates such as the AIDS Legal Council of Chicago steer clients toward plans that coordinate with ADAPs. The level of clarity about interaction, however, varies by state.
"There are many states where governors have ordered state agencies to have nothing to do with health care reform, so their ADAP agencies aren't even supposed to look at this — which is ridiculous," says Fisher. In other states, though, NASTAD's Killelea has seen illustrations that specifically define where insurance coverage stops and Ryan White starts. "They go through your qualified health plan services, your Medicaid services, and your Ryan White and ADAP services in a very clear, visually representative way," she says.
Killelea is optimistic that gaps in the treatment cascade can be narrowed in a "coordinated one-two punch" involving two systems that have grown up in silos.
"There is an incredible opportunity to strengthen — or in some cases, create from scratch — relationships between HIV/AIDS programs and the private insurance world. For many programs, that's new.
"There's opportunity to figure out where the gaps in services are and, when people move on to a private insurance plan, how to make sure that the new systems of care we are building are accountable for quality.
"There are many opportunities for that conversation."
An HIV checklist for plans
1. Designate your HIV specialists as PCPs to make referrals unnecessary. "People need to be able to go to their HIV provider as their primary care provider," says Ann Hilton Fisher, executive director of AIDS Legal Council of Chicago. "HIV meds interact with so many other medications and cause so many conditions, it doesn't make any sense for members to go somewhere else for high cholesterol when high cholesterol is a function of their HIV meds."
2. Employ a multidisciplinary care philosophy that vests authority in everyone. "We have empowered almost every member of the team to make sure that what they do isn't siloed," says Michael Horberg, MD, national director of HIV/AIDS at Kaiser Permanente. "If someone calls our clinical pharmacist or clinic assistant, our person makes sure that patients are scheduled correctly or that labs are ordered. If the interruption of medications jeopardizes continuity, our person makes sure the medications get ordered so the doctor can sign off on them."
3. Make care managers effective. Too often, Fisher sees care managers "who aren't empowered to do anything" and point fingers at each other. "The Ryan White manager says, 'I can no longer give you cab rides, because medical transportation is a Medicaid-covered service and you have to get that from your managed care plan.' And the managed care guy says, 'I can't get you that because we need 48 hours' notice.' Care managers say, 'I'm from managed care and I'm here to help you,' but they tend to be pretty ineffective — perfectly nice people but not in a position to make things happen."
4. Constantly measure and improve quality. "That is going to be essential with these new patients," says Horberg. "We look at time to see their clinician. Making sure they are retained in care. Getting the labs they need, such as frequency of CD4 count measurement. Making sure they are on treatment, because we know that lowers transmission to others and achieves viral suppression." Kaiser Permanente worked with the National Committee for Quality Assurance and other groups to develop 17 quality measures for HIV care and makes them available through an online initiative called the "HIV Challenge."
"We offer many public clinics access to that, and if they want expert advice, we provide it," says Horberg. "At national meetings, we spend a great deal of time talking with other health care systems about how we do it."
5. Mine your data to identify people at risk of falling out of care. "We have programs that help us harness the power of technology to risk-stratify these patients based on the diseases they suffer, utilization patterns, and other factors that allow us to segment the population and position interventions," says David Calabrese, RPh, MHP, chief pharmacy officer at Catamaran. "By having a sophisticated rules engine, we can extract data about patients who are falling out of appropriate care and communicating that either directly to the patient or to the provider or caregiver so that they are better engaged in their care."
6. Build trust with your members to engage them. Amida Care President and CEO Doug Wirth says one complexity in a take-all-comers environment lies in how plans identify new members as having HIV and needing specialized services. "This really is an issue of how plans make it attractive for new members to share their health status." Amida Care offers several services that Wirth says are responsive to what members say they need. "Our African dance classes, for instance, offer something for the mind, body, and spirit."
The ACA and HIV
The Affordable Care Act includes several provisions of interest to people with HIV: guaranteed issue, elimination of lifetime and annual limits on coverage, an end to pre-existing condition clauses, and Medicaid expansion. The law also requires that U.S. Preventive Services Task Force "A" and "B" recommended services be offered at no cost to patients in new private health plans, Medicare, and Medicaid.
Michael Horberg, MD, is national director of HIV/AIDS at Kaiser Permanente and a member of the Presidential Advisory Council on HIV/AIDS, which had urged the USPSTF to develop its recommendation that people ages 15–65 be routinely screened for HIV. "This will end up being a very major way to identify people who need the care," he says. "But remember, testing is only 50% of the thing. We have to lead them to care."
The ACA transforms Medicaid into an income-based entitlement. Up to now, Medicaid eligibility has been based on categories: children, pregnant women, mothers with children, people with disabilities, and low-income seniors. Childless single males — who make up a substantial portion of HIV patients — have been excluded.
In states where Medicaid doesn't expand, access to care will vary significantly. People with income below the federal poverty level aren't eligible for exchange subsidies, as the Obama administration didn't expect the Supreme Court to give states the choice not to expand Medicaid.
Michael D. Dalzell is a freelance writer and a former managing editor of Managed Care.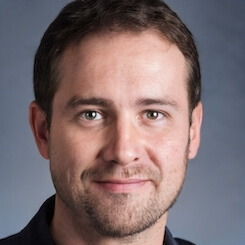 Paul Lendner ist ein praktizierender Experte im Bereich Gesundheit, Medizin und Fitness. Er schreibt bereits seit über 5 Jahren für das Managed Care Mag. Mit seinen Artikeln, die einen einzigartigen Expertenstatus nachweisen, liefert er unseren Lesern nicht nur Mehrwert, sondern auch Hilfestellung bei ihren Problemen.