A controversial study challenges backers to prove that these technologies are cost-effective
Richard Wootton expected some backlash. A professor at the Norwegian Centre for Integrated Care and Telemedicine in Norway, Wootton last year published a study in the Journal of Telemedicine and Telecare that challenges the industry to present scientific evidence that telemedicine works.
Wootton tells Managed Care that "the idea of telemedicine has a polarizing effect on people: They are either fervently for it, or vehemently against it. There are few who inhabit the middle ground."
His study — "Twenty Years of Telemedicine in Chronic Disease Management — An Evidence Synthesis," https://journals.sagepub.com/doi/pdf/10.1258/jtt.2012.120219 — concludes that "the evidence base for the value of telemedicine in managing chronic diseases is on the whole weak and contradictory."
Quite a statement, says Al Lewis, the founder of the Disease Management Purchasing Consortium. "It's rare that a journal devoted to a topic publishes something negative about it. For instance, the Journal of Health Promotion has never once published an article showing a negative return on investment from wellness. So when one does, the article is almost certainly right."
Furthermore, "telemedicine vendors lie," says Lewis. "One brochure clearly promises reductions in health care spending up to 25 percent, but when pressed they say 25 percent of primary care visits, which are only about 6 percent of total spending. And it isn't even clear that they do that."
Despite Wootton and Lewis's concerns, some major health insurers want to increase their telemedicine efforts. "You have me in a challenging position," says Wesley Valdes, MD, the medical director of telehealth and virtual medicine at Intermountain Healthcare. "Intermountain is embarking on an ambitious telemedicine implementation, but at the beginning stages, so it would be poor form to let the world know of our plans at this juncture — particularly as we are inventing on a number of fronts."
Valdes and Intermountain are true believers. "Intermountain is looking at this as a systemwide initiative that allows the organization to realize benefit for both clinical and non-clinical purposes."
Telemedicine is as effective as how it's used — or even if it's used. "A typical desktop computer is worthless to people who refuse to type, or if there is a policy that states if they use the desktop computer they won't be compensated while they get paid in full for handwriting a document," says Valdes. "The same equipment has high worth for a person who integrates the equipment into his workflow and uses it a lot, or if his compensation is based on the ultimate outcome of the product rather than based on the method used to produce the same product. Same equipment — different situations — different perception of worth."
"The use of remote monitoring devices alone is not a cure-all for chronic disease," Jonathan Linkous, CEO of the American Telemedicine Association, admits.
Some agreement
As might be expected, Jonathan Linkous, chief executive officer of the American Telemedicine Association (ATA), would also like to qualify Wootton's bottom line. "We agree with the basic conclusions of the author as it reiterates what has been said in many earlier studies: The use of remote monitoring devices alone is not a cure-all for chronic disease. As has been widely documented, the real benefit in the use of remote monitoring for chronic patients is when such remote monitoring is incorporated into a larger care management approach to patient care."
More on what Valdes and Linkous think about Wootton's study later. What about that study itself?
Well, first notice the phrase "evidence synthesis." Wootton wanted to do a meta-analysis. "Such analyses have indeed been conducted for specific outcomes in certain chronic diseases," the study states. "Here the problem is that the published trials have employed a wide range of outcome measures, so that a pooled estimate of any one outcome reduces the size of the dataset very considerably."
For instance, there were at least 11 randomized control trials of telemedicine for COPD, but the published estimate of the risk ratio for mortality was based on only three studies. Since a conventional meta-analysis could not be used, even though the overall number of telemedicine studies increased by a factor of five since 2003, Wootton had to come up with something new. (See "Methodology of an Evidence Synthesis," below.)
Wide definition
The ATA says that "telemedicine is the use of medical information exchanged from one site to another via electronic communications to improve a patient's clinical health status. Telemedicine includes a growing variety of applications and services using two-way video, e-mail, smart phones, wireless tools, and other forms of telecommunications technology."
Wootton's study notes that telemedicine has a "wide definition," and is mostly used to support integrated care, another "fashionable term with rather elastic definition." Another expert who has studied telemedicine but who asked not to be identified, points out that one of the problems with measuring telemedicine is that the technology evolves so quickly.
Wootton looks at the use of telemedicine in managing five chronic conditions: asthma, COPD, diabetes, heart failure, and hypertension. "A total of 141 randomized controlled trials (RCTs) was identified, in which 148 telemedicine interventions of various kinds had been tested in a total of 37,695 patients," the study states. "The value of each intervention was categorized in terms of the outcomes specified by the investigators in that trial, i.e., no attempt was made to extract a common outcome from all studies, as would be required for a conventional meta-analysis."
In 108 studies, telemedicine seemed to have a positive effect, while only two showed that it had a negative effect, suggesting publication bias, says the study. Also, no matter what the disease, telemedicine seemed to be equally effective. In addition, the studies were usually short-term, with a median duration of six months.
"It seems unlikely that in a chronic disease, any intervention can have much effect unless applied for a long period," the study states. "Finally, there have been very few studies of cost-effectiveness."
Wootton tells us that "One central problem, in my opinion, is that there are strong commercial interests in all this, especially in the United States. So your medical readers will no doubt be bombarded with offers from companies who want to sell them home monitoring services. I suppose the acid test would be to ask a putative vendor if he can produce some data from a randomized controlled trial. Otherwise, it's all a bit like snake oil."
Proven to be beneficial
Not so fast, says Linkous. Wootton's study is fine, as far as it goes. It "is an excellent review of a number of small, device-centric remote monitoring trials for chronic diseases. It is not looking at all of telemedicine and is not a negative review of telemedicine. Such chronic disease monitoring services are an emerging and still very small subset of overall telemedicine activity. Other telemedicine activities dwarf this use and have long been proven to be beneficial."
The ATA estimates that 10 million Americans received remote services last year, only a fraction of them related to chronic care monitoring.
Linkous cites a study about how telemedicine fares in the Veterans Health Administration (http://www.va.gov/health/default.asp) that comes up a lot in this discussion. The study is called "Care Coordination/Home Telehealth: The Systematic Implementation of Health Informatics, Home Telehealth, and Disease Management to Support the Care of Veteran Patients with Chronic Conditions," published in the Dec. 14, 2008 edition of the Telemedicine and e-Health in which telemedicine was used successfully in 80,000 homes.
The study does not include a control group, however. The lead author, Adam Darkins, declined to comment.
"More and more studies are being published that do validate the utility and effectiveness, defined in a number of ways, of telehome care." — Elizabeth Krupinski, PhD, University of Arizona
What it delivers
Keep an open mind, says Elizabeth Krupinski, PhD, a researcher in the departments of radiology and psychology at the University of Arizona. "But have a specific goal and application in mind. I tell people it helps to start small, maybe with one application known to work for an existing documented need. It is necessary to decide what exactly you want to measure in terms of effectiveness. Is it the bottom line? Is it patient outcomes? Is it travel time saved? Once you have your metric, then decide how and when to measure and set target goals."
"I just remain to be convinced," Wootton says. "I'd like to see some real scientific evidence. As a UK health care consumer, what I want from my own government is consistency. There is a well-rehearsed scheme for assessing the value of new pharmaceuticals and deciding whether they can be paid for in the public health service. As you know, this involves estimating cost-effectiveness — if the drug produces benefit in terms of quality-adjusted life years at a lower cost than a particular threshold (about 30,000 pounds at the moment), then the National Health Service will pay for it."
After 28 years of publishing, our last issue of Manage Care was December 2019.
While sad, we have much gratitude for the many writers, editors, researchers, reviewers, salespeople, and advertisers who kept us going and made Managed Care a standout publication. And not to be forgotten, we thank you for reading our publication and visiting our website.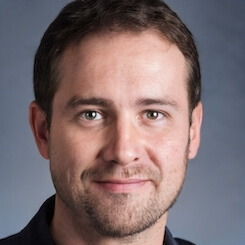 Paul Lendner ist ein praktizierender Experte im Bereich Gesundheit, Medizin und Fitness. Er schreibt bereits seit über 5 Jahren für das Managed Care Mag. Mit seinen Artikeln, die einen einzigartigen Expertenstatus nachweisen, liefert er unseren Lesern nicht nur Mehrwert, sondern auch Hilfestellung bei ihren Problemen.