Physician buy-in and an innovative payment model will keep Cigna's HealthSpring on course in a changing market, says its president
When Cigna purchased HealthSpring, a 13-year-old Medicare Advantage plan, in January 2012, the idea was to increase Cigna's share of the Medicare market and to study HealthSpring's approach to keeping members healthy.
The first thing Cigna did was make HealthSpring's founder Herb Fritch president for its products for Medicare-age people. Cigna has since added other Medicare Advantage plans and set up accountable care arrangements for many Medicare Advantage members. Growth and innovation may be the key to succeeding in the market, according to Fritch. While Medicare Advantage enrollment has increased 28 percent since the Affordable Care Act became law, the cumulative decreases in payment by the federal government are beginning to take effect.
Fritch, who founded HealthSpring in 2000, built a model that includes narrow networks, physician incentives, and a disease management registry. An actuary by training, he believes that even more will have to be done. He is exploring how hospital incentives could help, and is focused on providing more resources to physicians. "The bar is going to get higher on which physicians practice effectively and are engaged with you on things that will drive star ratings, outcomes, and efficiencies," he says.
Before HealthSpring, Fritch founded and was president of North American Medical Management, an independent physician association management company, and was a regional vice president at Partners National Health Plans. He also founded Sanus Corp. Health Systems, a regional managed care company, and spent time as a consulting actuary at what was then Milliman & Robertson. He is a fellow of the Society of Actuaries and a member of the American Academy of Actuaries. Fritch earned a bachelor's degree in mathematics from Carleton College. He spoke recently with Managed Care Editor John Marcille.
Managed Care: The merger with Cigna took place just over a year ago. Were there any surprises?
Herbert A. Fritch: Actually, it's been kind of dull. HealthSpring has moved quite a way down the chain of value-based reimbursement systems, where physicians are rewarded for both efficiency and outcomes, and I had always feared that at some point we would be gobbled up by one of the big players and they would want to integrate us and do away with what we created. I was impressed that when Cigna approached us, they weren't only interested in the Medicare business but also in our physician engagement models. They wanted to maintain them, and they have lived up to that. I was interested in expanding geographically and into the commercial space, and they have embraced that, too.
We organize doctors into delivery systems, typically around a hospital. They are doctors that refer to each other routinely anyway.
MC: How is your payment model different?
Fritch: The structure of our products is different from Cigna's, but philosophically we are both pointed in the same direction. At HealthSpring, we have created structured, network-based HMO-type products. Every member picks a primary care doctor, and we still do referrals to specialists. We can hold physicians accountable. Cigna had already started down the road of an accountable care organization model, but typical of most commercial insurance, all of their products are open access; members can self-refer to a much broader network. Their ACO model is also typical in that it is an upside-only system. Our model, however, is a 50–50 shared-savings model in which the savings that you share tends to be much greater than the commercial models.
MC: So physicians can lose money in your system?
Fritch: There potentially is some downside risk, although we work with our physicians before they get to that point so we are 95 percent assured that they will be successful.
MC: Are HealthSpring and Cigna measuring the same standards of care?
Fritch: Obviously there are some clinical differences in a Medicare population vs. a commercial population — pediatrics and obstetrics are nonexistent in the Medicare population, and we don't measure asthma — but we have been trying to work together to make sure our measures are consistent and aligned. In fact, a lot of the groups that we are working with have entered into Cigna's collaborative accountable care model arrangement already.
MC: How do you set up your networks?
Fritch: We organize doctors into delivery systems, typically around a hospital. They are doctors that refer to each other routinely anyway. They know one another and practice in the same proximity. We organize them into a formal IPA-type structure. Typically, there's a legal entity. We share risk on a targeted budget that is based on a percentage of the premium we collect, so there's a shared savings based on economics and performance. Over and above that, we have our Partnership for Quality program, which has 37 different measures. If goals are hit — and the goals are individual to each primary care doctor depending on where they are starting — there's a 20 percent bonus.
We have a disease management registry tool that makes the doctor aware of which patients are due for a visit and what they need.
MC: How do you determine the goals for individual physicians?
Fritch: We do a baseline measurement before they start; we look at the prior year for our patients and do complete chart reviews. The typical physician is around 40 percent compliant with these measures when we start.
MC: Where do they get to?
Fritch: Overall, we have compliance rates of around 80 percent, and a lot of groups that have been in it a while are getting into the 90s.
MC: How do you help?
Fritch: We heard from physicians that they needed administrative help, so we provide a nurse in their offices to do some of the administrative stuff for our patients and help them focus on the measures. We also have a disease management registry tool that makes the doctor aware of which patients are due for a visit and what they need. You can actually look at the diabetics who haven't been in for a visit and be proactive in making sure they come in and get the screenings that they should have.
MC: That sounds advantageous.
Fritch: It's a pretty good program. It's been effective. We believe that when chronic disease is managed appropriately we can measure reductions in emergency room visits and hospitals admissions at the same time. That's ultimately the payoff.
MC: Do you have data to back that up?
Fritch: We don't have a double-blind study, but when we look at before and after we put all of the patients in a group into the program, we get some measurable differences.
MC: What are the criteria for hiring a nurse to work in a physician's office?
Fritch: We typically like to see at least 500 HealthSpring patients in an office, and the office could have multiple primary care physicians in it. We do have a program for physicians who aren't close to that volume. We might give them a shared resource if there are several primary care practices in one medical office building. Our preference is to have a dedicated resource physically in the practice, but with the smaller volume practices, it isn't practical.
MC: Would it be fair to characterize your model as a variation on the patient-centered medical home?
Fritch: Very much so. In fee for service, the primary care physician has no incentive, and care management resources inside the practice are just additional overhead that they can't afford. In a model that shares savings and rewards better outcomes and quality, it starts to make sense to have those resources in the practice, because that's where they are most effective. As the payer world makes the transition, where it becomes the norm and not the exception, the advanced medical home makes a lot of sense. But unless you share those savings or pay the doctor a lot more up front, the economic model just doesn't work. We've done a few pilots where we actually ran the practice and incorporated those features into the practice. The cost of running that kind of practice might be double the cost of a regular primary care office, which is fine if you are reaping the savings from better management of patients. I love the physicians that are going to the patient-centered medical homes, but payers have to reward performance based on the overall reduction in cost of care.
MC: Will you be raising the bar on your 37 measures, or is it as high as it needs to be right now?
Fritch: We have a physician advisory group that looks at the measures every year and will tweak them based on the latest research and evidence. We are also moving more and more to being consistent with the CMS star ratings [Five-Star Quality Rating System], at least the ones that relate to compliance, so there is some real alignment between what CMS is measuring us on and what we measure the physicians on.
MC: Are you innovating in the area of Medicare drug plans as well?
Fritch: The CMS star rating program is heavily weighted to pharmacy, so our focus is on improving that. We have two situations. Between Cigna and HealthSpring, we have 1.2 million stand-alone prescription drug plan members. In stand-alone Part D, you don't have a relationship with the physician, you only have access to the data on pharmacy, and you're only at risk for the pharmacy cost, so there are very different economics involved. We have another 450,000 prescription drug plan members who are part of our Medicare Advantage programs. It makes a big difference to how much you can do if you've got a relationship with the physicians. In a lot of the medication therapy management programs, the big savings come from lowering cost on the rest of the health care expenses of the member; it is not so much a focus on the pharmacy only.
MC: Is it possible that some of your physicians will join ACOs that would essentially be your competitors?
Fritch: The physician organizations that we helped form and manage would probably qualify as an ACO in the Medicare fee-for-service system, but I wouldn't consider them competitors. We're effectively marketing our physician network and a benefit plan that is richer than fee-for-service Medicare, where the person isn't locked into going to physicians in the ACO, he just happens to be going to one of the physicians that will be measured. He still has the freedom to go outside the ACO and outside of the network. There's no marketing that goes on, and there really isn't any competition for members. We market to people and try to get them to join our Medicare Advantage plan because they'll be offered added benefits if they do. But they also have to agree to restrictions. In fee for service, there are no restrictions.
MC: Does the restricted network limit your model's appeal for other organizations that may be working toward payment reform?
Fritch: It changes the game a bit, although we do see a number of payers moving to try to put resources into physician offices. One of the challenges we are all going to face soon is that if five payers want to put a resource in a primary care doctor's office, it will get crazy. Eventually, the doctors will have the resource and they will service multiple payers. But the payers will have to agree to reward the doctors for what that resource accomplishes.
MC: Is that more likely to evolve than having the physicians align with a single payer?
Fritch: I think so. It's rare that a single payer in today's environment has enough market share to be even close to the majority of a doctor's practice. What might make sense, for example, is that the IPA or ACO has the resource and it applies that across payers.
MC: How do you view what's happening in Washington right now, with Medicare Advantage payments scheduled to decrease?
Fritch: I have been in Medicare Advantage for 30 years now, and it goes in cycles. Some of it is related to which party is in power; a lot is related to going too far one way or another. If the costs are too high, they try to bring them down. Or if they are not paying enough and you see a lot of plans exiting the market, beneficiaries suffer, they tell their legislators, and the policy changes. For the most part, people really like Medicare Advantage. Under the Balanced Budget Act at the end of the '90s and early 2000s, reimbursements were cut and plans started dropping out. As the Republicans came into power, they passed the Medicare Modernization Act and wanted to encourage private plans and competition as a way to reel in costs longer term. But they put payment policies in place that effectively paid the plans well over what Medicare fee-for-service received. So everyone jumped back into the business, and by the mid- to late 2000s, payments were averaging about 14 percent higher than the fee-for-service system.
MC: You have to ride out the changes?
Fritch: We stuck with the more restrictive HMO models, even though with the higher payments, it was certainly possible to do less restrictive PPO or private fee-for-service kinds of plans. We have always taken the view that at the end of the day, the fee-for-service system costs too much and we need to be able to deliver care where the beneficiary can get an incentive to join a more structured program. But the government needs to share in some of those savings, too, and we have to be prepared ultimately to get paid at FFS Medicare rates and to share savings with the government and the beneficiary.
MC: Will the government get a bigger share of savings under the new rules?
Fritch: The current legislation gradually reduces payments through 2018. Currently that 14 percent has been brought down to about 4 percent, with additional reductions scheduled through 2018. Next year is probably the biggest change, because there will be a new premium tax, so they give you the money, but then they take it right back. A reduction in payment ultimately affects the extra benefits for the beneficiaries. Under the old law, the government took 25 percent of savings, and the rest was available to pass along to the beneficiaries in added benefits. Under the new law, the percent of savings that the government captures is from 30 to 50 percent, and it is based on your star ratings. So in other words, it is harder to get savings, there will be a smaller amount, and less is being passed along to the beneficiary.
MC: Will most Medicare Advantage plans be able to survive?
Fritch: All of that phases in over the next few years, and that's where the challenge lies. It is cumulative. So far, the plans have weathered the cuts and done well. Membership has increased pretty significantly all the way through 2013. At some point, and that point could be 2014, it's going to be harder and harder to provide attractive benefits to beneficiaries and have enough of an incentive that they would drop out of the unrestricted fee-for-service system.
MC: That sounds pretty grim. What are the strategies for countering that?
Fritch: We've got to get more creative at producing efficiencies in the health care system. We have done a lot with changing incentives and reimbursing doctors for better value for the triple aims: more cost effective, better outcomes, and better patient satisfaction. We've gotten almost as much mileage out of that as you can get, but it will take narrower, higher-performance networks to continue to provide value with the lowering of reimbursement levels. Our focus is also on ways to get care team resources closer to the point of care. From a member perspective, can we make it almost transparent, so that it does not seem to be the health plan providing the care team, it's the doctor's office? Those kinds of efforts can improve the quality of the outcome even further.
MC: Thank you.
---
Our most popular topics on Managedcaremag.com
---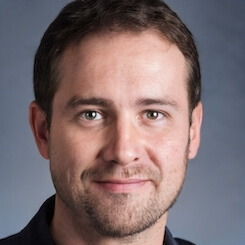 Paul Lendner ist ein praktizierender Experte im Bereich Gesundheit, Medizin und Fitness. Er schreibt bereits seit über 5 Jahren für das Managed Care Mag. Mit seinen Artikeln, die einen einzigartigen Expertenstatus nachweisen, liefert er unseren Lesern nicht nur Mehrwert, sondern auch Hilfestellung bei ihren Problemen.