The association between the two diseases is strong, and insurers should consider all management options
The association between diabetes and depression is often overlooked, but insurers are in a good position to expand screening.
An Express Scripts study of drug utilization across the country found that the highest prevalence of mental health medication use, at 23 percent, was in the "Diabetes Belt" — Kentucky, Tennessee, Mississippi, and Alabama.
The use of mental health medicines in these states was 50 percent higher than the north central states — Indiana, Ohio, Wisconsin, and Michigan — which came in at 15 percent.
The Express Scripts study included all classes of mental health medicine — antidepressants, attention disorder agents, antipsychotics, and mood stabilizers.
In 2010, the highest incidence of diabetes was in Alabama: 13.4 percent. Mississippi was second with 12.4 percent, according to the CDC. The national average was 8.7 percent, and Alaska had the lowest incidence at 5.3 percent.
When depression is excluded from the broad mental health category, the numbers change.
"In the general population, the prevalence of depression is about 10 percent, but among people with diabetes, the rate is 15 to 20 percent," says Jan Berger, MD, chief medical officer at Silverlink Communications, a health care communications company.
"People with diabetes are almost twice as likely to develop depression than are those who do not have a chronic medical condition," says David Muzina, MD, an Express Scripts vice president.
"On any given day, the stats suggest, 18 to 20 percent of diabetes patients are struggling with moderate to severe depression, and that may be only the tip of the iceberg."
It is widely known that depression and diabetes go together. "There is speculation about causality in both directions. Diabetes may cause depression, and depression may cause diabetes," says Berger.
Several studies indicate that the two together are likely to increase hospitalizations and mortality. A diabetes study in the Netherlands dealing with depression and the risk of mortality concluded that depression is associated with an almost 1.5 percent increased risk of death.
"These individuals tend to have a lower medication possession ratio and that goes hand in hand with concerns about adherence," says Muzina. "Not taking the antidepressant or being suboptimally adherent is almost as bad as not taking diabetes medicine because untreated depression increases blood glucose levels and leads to poor diabetes control, which increases the risk for long-term complications like heart disease and stroke."
No easy answers
"There are no easy answers to managing diabetes that is compounded by depression, but a starting point for health plans is to partner with their PBMs and others to expand depression screening," says Muzina.
Screening deals with the possibility that depression is overlooked. "Physicians educated during the '70s and '80s were not trained in understanding and intervening in mental health, so they may focus primarily on the medical issues, which are complex by themselves," says Berger.
Berger says that primary care doctors are still the major group that is diagnosing mental health conditions, and still many are missing them. She adds that endocrinologists vary widely in addressing depression and emotional problems as part of their management of diabetes.
There are several widely recognized depression screening tools that can be used in diabetes. Express Scripts uses the Behavioral Risk Factor Surveillance Scale, a national telephone health survey run by the Centers for Disease Control and Prevention (CDC). It looks at health risk behaviors, preventive health practices, and health care access primarily related to chronic disease and injury. Specific modules measure risk for diabetes and depression.
"The nine-item Patient Health Questionnaire depression module (PHQ-9) is also widely used," says Berger. It was developed by Pfizer. Like the BRFSS, it asks about the frequency of depressed mood and behaviors over the past two weeks, scoring each as 0 (not at all) to 3 (nearly every day). Its nine questions cover symptoms such as sadness, lack of interest, insomnia, appetite, concentration.
Two questions
A shorter version of the PHQ, the PHQ-2, has just two questions: Are you "having little interest or pleasure in doing things?" and are you "feeling down, depressed, or hopeless?"
The PHQ-2 was validated in over 6,000 subjects who completed follow-up interviews about their depression. The study shows a sensitivity of 83 percent and a specificity of 92 percent.
Berger says new, more efficient and effective screening tools are emerging. "Technology -based assessment tools delivered via e-mail or automated voice can be reliable," says Berger. "Results are showing they lead to more honest answers than face-to-face or telephone interviews. People don't want to be judged, and technology can provide the feeling of anonymity that leads to more honest answers. This technology is also very scalable."
Ultimate goal
The goal of depression assessment is getting patients to take action on their depression and improving medication adherence.
"You have to identify and overcome the barriers to the personal and behavioral changes that lead to better diabetes self-management," says Berger. She says those barriers include:
Relationship barriers — lack of trust, poor communication, lack of support
Personal barriers — fear, illiteracy, poor memory, lack of self-discipline
Systemic barriers — travel to the pharmacy or doctor, benefits, and coverage
Treatment barriers — complex medication regimens, frequent glucose monitoring
"First, you need to identify the barriers and problems, then address those problems with a personalized game plan and personalized communication, and finally you have to provide the patient with ongoing support," says Berger.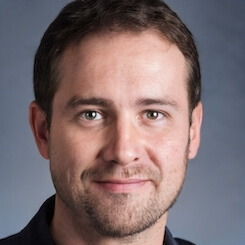 Paul Lendner ist ein praktizierender Experte im Bereich Gesundheit, Medizin und Fitness. Er schreibt bereits seit über 5 Jahren für das Managed Care Mag. Mit seinen Artikeln, die einen einzigartigen Expertenstatus nachweisen, liefert er unseren Lesern nicht nur Mehrwert, sondern auch Hilfestellung bei ihren Problemen.