Details may vary according to the characteristics of the providers, but there is a general framework
Tweet Widget
(link is external)
Commercial payers can be a little reluctant to get into a lot of details about their accountable care organization (ACO) contracts, not wanting competitors to know too much. It's also true that contracts vary according to the size, experience, and capacities of the provider. "We are meeting them where they are," says Jill Hummel, vice president for innovation at WellPoint.
Still, there's a basic framework on which most ACO contracts are built. Here are four of the main parts.
Shared savings are what make the ACO wheels go round, and they are the chief mechanisms that bring the payer and provider into financial alignment. Cost targets are set for the year, based on formulas that include past experience, projections, and comparisons with similar patients. Typically, physicians continue to get paid fees for services, but at the end of the year, if spending by the provider is lower than the target for that year, the provider and the payer share the difference between the medical expenditure and the target. The split varies. A 50–50 split is most common, but it can skew so 80 percent goes to the provider, 20 percent to the payer. Some contracts include a risk corridor so providers don't start sharing savings until a certain threshold — say, 2 percent of the cost target — is met.
Quality measures used in ACO contracts vary, says Scott Sarran, MD, CMO of government programs for Health Care Service, an umbrella organization for a group of Blues plans.
The notion is that there may be some random variation in spending that has nothing to do with the provider's efforts, so the shared savings shouldn't kick in with the first dollar. In addition, the provider's share of the shared saving money may be capped at between 5 and 15 percent of the cost target.
Typically, contracts will exclude high-cost outliers from the shared-savings calculations. This is seen as a way to remove insurance risk from the contract and focus on medical spending that a provider can control. The threshold for high cost varies, but between $100,000 and $200,000 is common. Some services, such as organ transplants, may also be excluded from the shared-savings calculations.
One- or two-sided risk
ACO contracts come in two basic models, one- and two-sided risk. Sometimes one-sided risk is called gainsharing (bonus-only) and two-sided risk (bonus-penalty). In a one-sided risk contract, the provider gets a chunk of the unspent money if spending is below the cost target for the year, but has no exposure to the risk if spending exceeds the target. The risk is only upside. With two-sided contracts, the providers are on the hook if spending goes over the cost target. In exchange for taking on that downside possibility, in two-sided risk contracts, providers usually stand to get a larger percentage — 60 percent or so — of the shared savings.
Initially, the federal government's Centers for Medicare & Medicaid Services (CMS) proposed that all of the organizations in its Shared Savings program move from one- to two-sided risk contracts by their third year of participation. But there was a hue and cry about this and many other aspects of CMS's proposed rules for its ACO contracts. So when the final rules came out in October 2011, organizations were allowed to stick with one-sided risk contracts, which some experts worry will dilute the influence ACOs will have on health care spending overall.
For the most part — and not unexpectedly — large physician groups and hospital-led organizations are the entities signing two-sided risk contracts. Allina Health in Minneapolis and Partners Healthcare in Boston are among the heavyweights participating in CMS's Pioneer program, which features two-sided risk contracts. In the third year of that program, organizations that beat cost targets in each of the first two years can move to per-beneficiary, per-month capitated payment instead of fee for service.
Quality measures
Quality measures (or, if you prefer, quality metrics) are often set up as a gate to the shared savings: If providers don't meet them, they lose out on any money they might have received by beating cost targets. The reason is obvious: Quality measures have some real bite when there is a strong financial incentive to meet them.
Furthermore, a gate system is supposed to keep providers from cutting corners in order to control costs. Quality measures are also being used as a ladder: The higher the score on a quality report card, the larger the percentage of shared savings a provider might receive. The Medicare Shared Savings program uses a system that determines the percentage of shared savings an ACO receives by a point total based on the number of quality targets it meets.
Some payers keep a separate eye on "resource metrics" like hospital readmissions and emergency department visits that not only reflect quality — presumably some acute care services can be avoided with better care management — but also have a direct bearing on spending and cost. In some cases, quality measures are used as the gate to shared savings and resource metrics (also called utilization measures) as a ladder.
The quality measures used in ACO contracts vary. Scott Sarran, MD, chief medical officer for Health Care Service Corp.'s government programs, says his company has 20 measures, borrowed from HEDIS and weighted by importance.
CMS initially proposed a boggling array of 65 measures in five domains but settled on a simpler scheme of 33 measures in four domains. In the CMS Shared Savings program, the participating organizations need report only their performance on the 33 measures to pass muster and possibly get a chunk of the shared-savings money. How well they do doesn't matter. But in the second and third year, performance on the measures starts to count. How the quality measures are graded also varies. Some payers use a sliding scale of benchmarks: The tougher the benchmarks met, the larger the provider's share of savings.
Attribution
Attribution, also referred to as assignment, is the masterstroke of the ACO in many ways. Attributing beneficiaries to organizations based on utilization patterns allows the creation of organizations that can be held accountable for cost and quality without having to overhaul traditional Medicare or go against the grain of the preferred provider organizations and their fairly loose networks. It also takes advantage of the increasingly fast and reliable retrieval and analysis of beneficiary data.
So how does it work? In broad strokes, a beneficiary is attributed to an ACO if over one to two years she has received most of her primary care services from a physician in that ACO.
Where she most recently received services is sometimes factored in. If a beneficiary hasn't seen a primary care physician, then services provided by specialists might be used instead.
CMS uses a system that attributes patients based on past utilization patterns to start out with. As the year goes on, it informs the ACOs quarterly about utilization patterns and the beneficiaries they are responsible for.
At the end of the year, there's a look back to see where a beneficiary actually ended up getting primary care. If it wasn't from the ACO's physicians, then that patient won't be attributed to that ACO.
It's all very ingenious and elegant. But there are devils in the details.
"It is important to understand attribution fully before walking into a shared-savings agreement," says Mike Englehart, president of Advocate Physician Partners, a 4,000-physician group in the Chicago area.
"You need to know you are going to handle tie-breakers when a patient may be seeing your primary care physician and a specialist from another system. What are the minimal number of contacts needed for attribution?
"We didn't realize how complicated attribution would be," he says. "It took some time to sort out."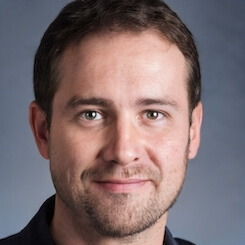 Paul Lendner ist ein praktizierender Experte im Bereich Gesundheit, Medizin und Fitness. Er schreibt bereits seit über 5 Jahren für das Managed Care Mag. Mit seinen Artikeln, die einen einzigartigen Expertenstatus nachweisen, liefert er unseren Lesern nicht nur Mehrwert, sondern auch Hilfestellung bei ihren Problemen.