With a third oral therapy for multiple sclerosis, clinicians now have more choices to manage the devastating symptoms of the disease
In the past 10 years, no single disease has received as much attention in "Tomorrow's Medicine" as multiple sclerosis. This group of patients, whose disease causes severe lifestyle disruption and eventual death, had no definitive therapy until the FDA approved interferon beta-1-b in 1993.
The hallmark of the disease is a constant pattern of relapsing and remitting neurologic disruption, although some patients experience rapid progress in a more linear fashion. The loss of the insulating myelin sheath surrounding the nerves is a dramatic autopsy finding and leads to progressive loss of function over decades until many people are wheelchair-bound.
MS, first described in 1868 by Jean-Martin Charcot, affects about 400,000 in the United States. A majority are women; many are stricken in their 20s.
This autoimmune disorder has been the focus of intense research for much of the last century leading to some remarkable therapies. The first approved drugs, including interferon beta-1-b, interferon beta-1-a, glatiramer acetate, and mitoxantrone, as well as the later arrival natalizumab required injection or infusion therapy. All have significant adverse events.
Last year, two oral compounds were approved: fingolimod and terflunomide. They, too, have significant adverse events, and despite some impressive efficacy results in the clinical trials, there are still unmet needs because of the difficulties associated with these compounds.
Tecfidera
On March 27, the FDA announced the approval of a third oral product, dimethyl fumarate, sold by Biogen Idec under the name Tecfidera and "indicated for the treatment of patients with relapsing forms of multiple myeloma." Tecfidera is a delayed-release tablet given as a maintenance dose of 240 mg orally, twice per day after an initial dose of 120 mg bid for one week.
Tolerable side effects
Compared to many other drugs for MS, this one has relatively tolerable side effects. It does not have a black box warning. The main warning is that Tecfidera may decrease lymphocyte counts by a mean of 30% during the first year of therapy but then the levels remain stable. The lymphocyte count improves after ceasing therapy but does not return to baseline. Six percent of patients taking Tecfidera develop a lymphocyte count lower than 500, dangerously low.
Performing an annual blood test to determine the lymphocyte count is recommended.
The most common adverse event is flushing which occurred in 40% of patients and resulted in 3% of patients stopping therapy.
The second common adverse set of events is gastrointestinal — nausea, vomiting, diarrhea, abdominal pain and dyspepsia — collectively resulted in an additional 4% of patients who discontinue therapy.
Other adverse events include hepatic transaminase elevations that occurred primarily in the first 6 months of therapy and were not associated with a significantly increased cessation rate as compared to placebo.
This compound is one of a family of compounds that have a rather simple structure and have found numerous uses in other industries. One common use was as a sofa and shoe treatment used to prevent mold during transport and storage. Because of skin irritation that made headlines in Europe, it was banned for these uses.
The mechanism of action is unknown but is thought to be related to its ability to activate the nuclear factor (erythroid-derived 2)-like 2 (Nrf2) pathway. The Nrf2 pathway is involved in the cellular response to oxidative stress. The actual compound, dimethyl fumarate, is rapidly converted to the active metabolite monomethyl fumarate prior to entering the systemic circulation by esterases in the gastrointestinal tract, blood and tissue.
Further metabolism occurs through the tricarboxylate acid cycle, with the end result being carbon dioxide that is ultimately eliminated through the lungs.
The Tecfidera metabolism does not involve the cytochrome P450 system, which is significant because this important metabolic pathway metabolizes many drugs. Physicians are cautious when prescribing numerous drugs that involve this metabolic pathway because of the risk of drug-to-drug interactions.
Efficacy
Tecfidera was studied in two randomized, double-blind, placebo-controlled studies that collectively enrolled 1,529 patients with an overall exposure of 2,244 person-years. Both studies selected the primary endpoint of "proportion of patients relapsed at 2 years."
Additional endpoints included the clinical endpoints of annualized relapse rate and time to disability progression. MRI findings were also included in the secondary endpoints and consisted of the number of new or newly enlarging T2 hyperintense lesions, the number of T1 hypointense lesions, and the number of gadolinium-enhancing lesions.
The trials demonstrated a relative reduction in the relapse rate of 49% and 34%, respectively, in Trial 1 and 2. The proportion with disability progression was 16% and 13% in study 1 and 2 as compared to 27% and 17% progressing in the placebo arms of the two studies.
MRI studies also demonstrated positive results with 2.6 and 5.1 new or newly enlarging lesions in the Tecfidera arms of study 1 and 2, respectively. This compared very favorably with 17 and 17.4 in the placebo groups.
Obviously these trials compared Tecfidera with a placebo. The competing oral drugs Aubagio and Gilenya have not been compared to Tecfidera in a clinical trial. Comparing the pivotal trials for these two (remembering the exact conditions and trial designs were not exactly alike) resulted in Tecfidera demonstrating somewhat better raw results than Aubagio. Gilenya appears to have somewhat better efficacy but is associated with side effects that require more clinical monitoring and are a bit more problematic.
Managed care implications
The price of Tecfidera has been announced at $55,000 per year, compared to $60,000 for Gilenya and $48,000 for Aubagio. Matthew Herper, staff writer for Forbes, wrote that Tecfidera will "become the most commonly used multiple sclerosis drug, taking share from not only the newer pills but also from older, commonly used injections.…"
Although Tecfidera does not completely arrest MS, its addition opens the door to a rather broad choice for clinicians and patients in this rapidly expanding world of Tomorrow's Medicine.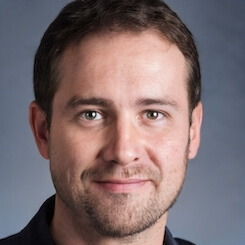 Paul Lendner ist ein praktizierender Experte im Bereich Gesundheit, Medizin und Fitness. Er schreibt bereits seit über 5 Jahren für das Managed Care Mag. Mit seinen Artikeln, die einen einzigartigen Expertenstatus nachweisen, liefert er unseren Lesern nicht nur Mehrwert, sondern auch Hilfestellung bei ihren Problemen.