Collaboration is the name of the game these days, but even when lower-level providers speak up, will physicians really listen?
So many innovative efforts in care delivery double back to the decades-old problem of physician buy-in. That's true even as the Affordable Care Act moves from law to reality, or some version of reality (talk to us in 2015). There's much discussion about the team approach to providing health care, which is fine until you recall how most physicians are trained.
"Physicians are taught to be independent," says Kenneth Hertz, a consultant with the Medical Group Management Association. "As you come through the system as a physician, you make it on your own. You don't have a lot of people that are helping you get there."
He adds, "The command-and-control concept that may have been very prevalent in the past is slowly disappearing. It's a significant change in health care, so will it happen overnight? Probably not. But it is happening."
Physicians and other providers should huddle up during the day, says Kenneth Hertz, a consultant at the Medical Group Management Association. "It's all about communication," but formal meetings can waste precious time.
Old habits die hard, and a metaphor used often by clinician executives in the early years of managed care comes to mind: herding cats.
"I do think you're really on to something," says Margaret E. O'Kane, president of the National Committee for Quality Assurance, which branched out over 10 years ago from measuring just health plans to assessing physician performance as well. "In the airlines there's a convention that if anybody sees something that seems unsafe, they're ethically bound to challenge the other person no matter what position he is, no matter what position you are."
Most experts say that the top-down culture in medicine is changing; in fact it has to change to adapt to the realities of health reform. The problem, as Hertz says, is that most of the evidence for this shift is anecdotal, and comes with caveats and qualifications.
An article titled "Red Flags That Represent Credible Threats to Patient Safety" in the journal Patient Safety & Quality Healthcare lays out the problem this way: "The hierarchical nature of patient care and the autonomy with which health care professionals have been taught to practice set the stage for a culture that does not respond well to even the slightest queries about possible problems with patient care, particularly from subordinates."
It adds that "there's a less obvious but no less dangerous risk related to the culture that often goes unnoticed until a serious adverse event happens: staff do speak up about potential concerns, but they are too easily convinced that their concerns are unfounded…. [I]t is natural and often reasonable for people to defer final judgment to those who they perceive to be more 'qualified.'"
Betsy Lehman case
Amy C. Edmondson, PhD, the Novartis professor of leadership and management at Harvard Business School, says, "This is both true and helpful, for the most part. There is an important qualification — deferring final judgment to experts is smart, so long as they have all the relevant information. People who might see themselves as less qualified still have an obligation to check, to test, if they are unsure about something."
An OR surgeon is neither wise nor safe if he doesn't want people to speak up if they see something amiss, says Amy C. Edmondson, PhD, the Novartis professor of leadership and management at Harvard Business School.
Edmondson, whose book Teaming: How Organizations Learn, Innovate and Compete in the Knowledge Economy, was released last year, continues that "It goes without saying that a nurse or technician is not equipped to guide the surgeon's detailed procedure. However, any surgeon who does not want anyone in the OR to speak up quickly if he or she sees that the surgeon is about to do something in error — wrong site, leave an instrument behind — is neither wise nor safe."
Edmondson cites the Betsy Lehman case. Lehman, a health reporter for the Boston Globe, got breast cancer in 1993 and participated in a clinical trial in which higher-than-normal doses of cyclophosphamide were administered. However, because of a clerical error, Lehman received much more than the dose recommended for the trial. The nurses saw that but did not speak up, because they assumed it must be part of the experiment. "After all, the doctors know what they're doing," says Edmondson.
Lehman died of an overdose.
Edmondson says "That one got a lot of attention…. It's old news, but the phenomenon is not old news."
Environment
The 2011 study "The Silent Treatment: Why Safety Tools and Checklists Aren't Enough to Save Lives" notes that "Nurses today are voicing their concerns nearly three times more often than they did just five years ago. This improvement suggests that speaking up is becoming easier and more accepted within health care organizations."
OK, but that doesn't necessarily mean that physicians are listening. Health plans need to pay attention to this, says Ramón Lavandero, RN, MA, the senior director for the national staff at the American Association of Critical-Care Nurses (AACN). The study was sponsored by the AACN, the Association of Perioperative Registered Nurses (AORN) and the vendor VitalSmarts.
How providers interact is not "soft stuff," says Ramón Lavandero, RN, MA, of the American Association of Critical-Care Nurses. "[S]tudies now are showing that the quality of the work environment itself affects the outcome."
Lavandero says that health plan clinician executives have always asked: "Are people properly educated, properly credentialed, properly certified? What happens in terms of the outcomes in health care? What's the level of the quality? What happens in terms of error when those factors aren't in place? Clinician executives are already involved in that part. "The part that they may well start paying attention to also is the environment in which care is provided. More and more studies now are showing that the quality of the work environment itself affects the outcome," Lavandero continues.
Not incidental
"Health plan executives are missing a huge part of the equation by thinking perhaps that this is incidental stuff, this is soft stuff — that having good communication skills, having genuine collaboration among health officials, having good decision making models are nice, but we have more important things to look at."
"The Silent Treatment" notes that caregivers "are often unable to speak up and resolve their concerns about dangerous shortcuts, incompetence, and disrespect. More than 4 out of 5 nurses in this study have these concerns, more than 1 in 4 have seen either shortcuts or incompetence lead to patient harm, and more than half say disrespect from others has undermined their ability to take action. Yet, less than a third of these nurses spoke up in an effective way about their concerns."
Amy Gibson, RN, MS, is the chief operating officer of the Patient-Centered Primary Care Collaborative (PCPCC), a multistakeholder organization dedicated to building effective patient-centered medical homes. Gibson says that physician reluctance to involve other providers has a lot to do with fee for service. If you're paid based on the number of patients you see, then what's the financial sense in including, say, a dietician when examining a diabetic? "It's really hard to bring in those other members of the team when you can't financially support that as part of the practice," say Gibson.
There's no financial incentive in fee for service for physicians to involve other providers in care decisions, says Amy Gibson, RN, MS, COO of the Patient-Centered Primary Care Collaborative. Medical homes might change that.
Financial restraints
Michael S. Barr, MD, MBA, the senior vice president of the division of medical practice at the American College of Physicians, says, "As opposed to a hierarchical approach with top-down commands, we encourage the development of appropriate job descriptions, training and cross-training, and routine team-meetings/discussions. Discussions about issues — clinical, operational, financial — should be based on mutual respect and collaboration while recognizing that some members of the team may have specific skills and knowledge appropriate to the task or issue at hand…. We encourage our members [internists] to recognize that it is now impossible for a physician to carry all of the day-to-day responsibility for patient care."
The morning huddle
Hertz says that evolving practice policy forces everyone in the office to speak up — and physicians to listen. "For example, we talk about a morning huddle where the doctor gets together with the receptionist or a nursing assistant and they go through the schedule of patients. They talk about what needs to be done with each patient."
Meetings can waste time, so more practices encourage huddling up to focus on a particular problem. "People want to get in and get the work done. By avoiding chairs and tables, the agenda can be kept short, to the point, and you can get on with the day."
Patient-centered medical care, so much a bulwark of health reform, is all about communication, Hertz adds. "Not about health information technology. Not about billing systems. Not about electronic medical records. It's all about communication," says Hertz. "It goes to respecting each other and the knowledge skills and abilities that each of us have. It's exactly about communication. It's no longer about command and control only."
"Physicians want to be practicing in the way that they were trained," Gibson says. "They're not trained to practice in this team environment. But they also are very frustrated with the care that they are trying to provide to their patients in this more comprehensive, holistic model that we talk about in the medical home. And they can't do it alone.
"The ones who are really trying to embrace this idea of medical home, really trying to change the way their practice operates, really want to be practicing at the top of their licenses — they want to be the ones who are dealing with those patients with difficult diagnoses."
Watch hospitals
Those doctors don't necessarily want to make referrals, coordinate care, or contact community-based services. "That's not the best use of a physician's time," says Gibson.
Watch what happens in the hospitals, O'Kane says. "It's really going to matter a lot now that hospitals have to become safe or they're going to be out of business. The other thing that's hopeful is that many of the medical boards require some kind of survey of peers or other people that work with the person. So they'll be getting feedback about team play as part of maintenance and certification."
Physicians are willing to change for self- preservation, says Hertz, in a world where they see increased overhead and declining pay. "So you have two options: One is let's do what we've been doing the way we've been doing it and hope it's going to get better. The other is let's take a look at doing this in a different way. I'm finding that we're looking at different ways to do this.
"We're looking at different ways to increase access and so when we try to do that we pull together a doctor, nurse, receptionist. Enlightened doctors are open to this."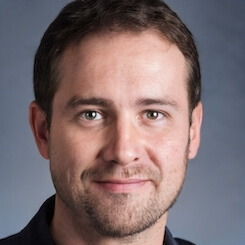 Paul Lendner ist ein praktizierender Experte im Bereich Gesundheit, Medizin und Fitness. Er schreibt bereits seit über 5 Jahren für das Managed Care Mag. Mit seinen Artikeln, die einen einzigartigen Expertenstatus nachweisen, liefert er unseren Lesern nicht nur Mehrwert, sondern auch Hilfestellung bei ihren Problemen.