A partnership with a respected hospital system or large physician practice could increase a health plan's market share
One of the troubling aspects of accountable care organizations(ACOs) in the eyes of providers is the long-term business model. Hospital administrators and physicians are accustomed to revenue increases from Medicare and private payers that they use to expand their services and reputation, but ACOs emphasize saving, making it difficult for providers to see a path to increased revenue.
"One of the limitations of ACOs is that their target for savings is based on historical costs, but that model has very little upside," says Paul Ginsburg, PhD, president of the Center for Studying Health System Change.
Forward-thinking providers have rationalized the ACO model and payment reform by finally accepting that the current volume-oriented fee-for-service approach is past its prime and that managing population health is the future of health care. But that doesn't solve the fundamental problem of a pathway that offers financial and market share growth.
"Hospitals may make less profit on hospital services but they can be made whole through income that is achieved as an owner of the health plan," says Charles Kennedy, MD, at Aetna.
Aetna has come up with an answer that may make sense for some providers. As part of its ACO strategy, it is working with large health systems to form private-label health plans — local market plans jointly marketed with the insurance company. "Health care is a local business and we are working with local collections of doctors and hospitals to turn them into an integrated whole that will allow them to have their own products and rewards in their local marketplace," says Charles Kennedy, MD, head of Aetna's accountable care business. A private-label health plan may be a new source of revenue and profit for providers.
He says that by acting as part of the system, providers will be able to participate in shared savings. The private-label health plan provides another source for both providers and Aetna — new revenue from an increase in market share. "In some cases, providers have a stronger local reputation and relationships with employers than a health plan, and that can aid the sale of health insurance coverage," says Kennedy. "We use provider partners on sales opportunities. Employer groups have the opportunity to hear from the doctors who will be taking care of their patients. It provides a rich set of interactions that traditionally has not happened."
What it is
In its basic form, Aetna's private-label health plan is a limited or tiered network benefit plan where Aetna holds the insurance license and performs its traditional insurer functions while the health system acts as the leading in-network provider.
Private-label plans are intended to capitalize on the characteristics of limited network plans. "We use traditional benefit design strategies and steering mechanisms such as copayment differentials to financially reward the individual for staying within the network," says Kennedy.
Aetna is looking to form private plans with the dominant health systems or physician organizations in a market. "We attempt to pick a provider that an employer would buy," says Kennedy.
The plan will use pricing to encourage that purchase.
"We are sensitive to the market expectations for pricing so we attempt to reach a market-leading price on the plan's premium," says Kennedy. "Given the importance of price in most markets, if you can come up with a credible network and achieve a market-leading price point, sales should be good."
Aetna will attempt to ensure success by bringing its national accounts to the local or regional private plans. Health plans owned entirely by local providers cannot do that.
Aetna will also attempt to ensure success by bringing its national accounts to the local or regional private plans. Health plans owned entirely by local providers cannot do that; generally they compete for the local employer market.
Providers may also venture into insurers' territory on their own. "Some providers who already are fairly efficient see very little financial opportunity in ACOs and they are starting to realize there may be advantages to forming their own health plan, sometimes in conjunction with an insurer," says Ginsburg. Providers may be motivated by the upside offered through the health plan profits, he says.
"You have a number of providers looking over Medicare ACOs and saying we would be better off getting into the Medicare Advantage business," says Ginsburg. "That is a new opportunity for providers and we're going to see some plans formed by providers."
The Advisory Board, a large consultancy for providers, is also seeing early signs of health system interest in forming Medicare Advantage plans. "The most advanced and most forward-leaning organizations are trying to think it through," says Glenn Tobin, senior vice president.
Inova Health System in Falls Church, Va., joined with Aetna to form a private plan in the Washington, D.C. area. Inova claims its service area covers 2 million people. It has five hospitals with more than 1,700 licensed beds and 16,000 employees.
The venture actually goes one step further than Aetna's standard model. "Inova is a joint venture. There is a new entity called Innovation Health Plan and we are joint owners," says Kennedy.
"The joint venture will hold the insurance license. It will be a company just like Aetna itself, or Anthem, or anyone else who operates in Virginia.
"This is the highest degree of health plan integration: Aetna and Inova are 100 percent aligned. A joint venture creates the most durable source of competitive advantage. Its downside is that it is more costly and time consuming, it is more complicated, and it is limited in the number of markets where it is feasible."
Although Inova is Aetna's only joint venture, Aetna has jointly marketed health plan products in other markets. For example, its first was Aetna Whole Health Plan, in Virginia. Carilion Health System in Roanoke, Va. is the local partner.
Kennedy says Aetna will work with physician organizations and hospital-centered health systems.
"Providers need to accurately assess their internal capabilities and readiness" before deciding to become private-label health plans, says Glenn Tobin, senior vice president of the Advisory Board.
Tobin says that many providers are still developing their stance on accountable care models and that there are options to consider other than provider plans. "Our firm sees a tremendous amount of variety in how organizations are approaching accountable care and other reform topics," says Tobin. "In many places, providers are considering how to take broader downloaded risk, such as partial or full capitation. These providers may be hesitant to start their own plans because of concern about competing with other payers in their market and the potential for being cut out of other networks, but still want to have incentive to reduce total health care costs.
"Across the country, three or four different accountable care payment reform models may emerge, and in terms of private-label health plans, full capitation may be a simpler alternative with similar financial rewards."
Will it work?
"Private-label health plans, whether developed by insurers and providers together or independently by providers, are likely to be very similar to health plans of the 1990s," says Ginsburg.
Many of the 1990s plans failed because providers did not have the experience or systems to manage financial risk, coordinate care, or control utilization. Others failed because of the HMO backlash against restricted choice of providers. Private-label plans and ACOs have characteristics similar to HMOs.
Despite the possibility that history may repeat itself, private-label plans may have a better chance this time around.
"One very good reason for a health system to form a health plan is that it can offer an extensive network of providers," says Ginsburg. "There is growing interest in limited and tiered network products and that will really accelerate when the insurance exchanges come into being.
"The individuals and families using the exchanges are likely to be much more sensitive to premiums than employers, and tiered networks are the vehicle for reduced premiums."
Kennedy says Aetna's private-label plans are likely to be offered through insurance exchanges. They are being sold directly to local small and large employers through brokers.
A private-label plan co-owned by Aetna and a health system might be named "Bigname University Health System Health Plan" but not have the Aetna name in the title, as is the case with private-label AARP products backed by UnitedHealthcare.
In some markets, Aetna will be competing with its private-label plans, but in many markets it is a minority player, and a jointly marketed plan will be an opportunity to expand market share.
Two major characteristics that did not exist in the 1990s give private-label plans a chance for success.
"Health systems with elaborate networks are much more sophisticated than those of the 1990s, particularly those with widely implemented EHRs," says Ginsburg. That gives them a better shot at managing care and controlling costs.
The other factor is a trend toward closer working relations between the providers and health plans, says Tobin. "Providers themselves are making investments to help them transition to risk management without being dependent on payers or others to do so. Some are seeing themselves being able to do it more effectively."
Kennedy says, "At launch there are very few things providers have to do differently. Aetna will still be performing 90 percent or more of its traditional health plan functions, such as provider contracting and network management, actuarial work, and claims payment."
Kennedy says Aetna's private-label plans will use approaches to care management that it is also using in its ACO arrangements. "Aetna's care management program is intended to make care more convenient, increasing the value of staying within the provider network." He mentions a smartphone app that facilitates the choice of network providers and simplifies online appointment scheduling.
As a private plan gains experience, Kennedy says, his company will help the partner move into population health management and toward a long-term goal of changing physician practice patterns to obtain more efficient care.
Plodding regulators
The pace of state insurance department approval could tarnish private-label plans. Kennedy says in one state Aetna and a delivery system worked very hard to cut costs and produced a benefit plan that had a 10 percent premium advantage. However, when that product was reviewed by the state insurance department it took 14 months to receive approval. Kennedy says some states do not have well-thought-out policies dealing with providers entering into financial risk arrangements.
Kennedy is enthusiastic about private-label plans and has detailed explanations of how and why they will work, but other perspectives exist.
The Advisory Board's Tobin says that private-label health plans do not have widespread and long-term track records of success. He points out that a central factor in the success of these ventures is the nature of the working relationship between the parties.
"We see that trust-based relationships need to exist between health plans and providers in order for them to collaborate closely to take on risk or other new payment relationships," says Tobin. "Many traditional payers do not have that relationship with health systems today."
He provides an example: "Many care management activities that payers are involved in are much more naturally located within the delivery system itself. New provider-payer linkages require a rebalancing of activity to the most effective and economical point of service.
"How willing payers will be to let those functions go remains to be seen. We see health systems seeking to build their own capabilities so that they can capture the benefit of cost reduction, rather than pass it on to the insurer."
"If a private plan comes from the dominant provider in a market, it is likely to threaten the other providers," says Paul Ginsburg, PhD, president of the Center for Studying Health System Change.
Ginsburg cautions that private-label plans are not for all providers. "Health systems that venture into this should already have a track record of being efficient. If they are not more efficient than their local market, and need to undergo the huge undertaking to change clinical operations, they would do better under an ACO contract, which would reward them for improvement."
Tobin provides an example. "Many steps are required. Providers need to accurately assess their internal capabilities and readiness. You have to align the interests of the physicians and the hospitals. This may require changes in the details of contracts with physicians."
Another reason for caution by health plans and providers is the possibility that a private-label health plan could create turmoil among highly competitive delivery systems.
"You might see markets with several private-label health plans; it's hard to predict," says Kennedy. "It will be a dynamic that plays out in different ways in different markets."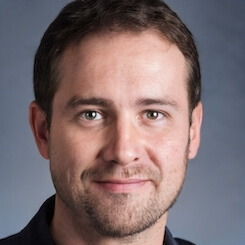 Paul Lendner ist ein praktizierender Experte im Bereich Gesundheit, Medizin und Fitness. Er schreibt bereits seit über 5 Jahren für das Managed Care Mag. Mit seinen Artikeln, die einen einzigartigen Expertenstatus nachweisen, liefert er unseren Lesern nicht nur Mehrwert, sondern auch Hilfestellung bei ihren Problemen.