With payers no longer the lone voice for real-world outcomes, who interprets value and how it is interpreted changes
Value is in the eye of the beholder, they say. One man's definition of value is just one man's definition. Whatever you bring to the table will be judged by someone else's idea of its worth.
This is true of biologics and other specialty drugs. In the decade-plus since biologics began to get payers' attention, the "value proposition" conversation hasn't changed much. Driven by data gathered for marketing approval, pharma proffered its science. Payers wanted real-world outcomes. The difficulty in bridging the two made innovative benefit design hard to achieve. All the while, specialty drugs matured from a $17 billion market in 2001 into a $160 billion enterprise today.
Clinical dynamic
It took health care reform to jump-start change in the value conversation, from one based on dollars, cents, and Kaplan-Meier curves to something more holistic. "Health care reform has brought out the economics of the clinical dynamic," says Randy Vogenberg, PhD, RPh, principal at the Institute for Integrated Healthcare. "You can't just focus on 'I can improve survival by a few weeks' in oncology, or 'I can walk 10 more steps to the bathroom if I take this drug for MS.' It's not about quality of life; it's about looking at the economics. Does it make sense to pay for 10 more steps to go to the bathroom, at a cost of, say, $100,000? That's where we are: How do we match the economics with the clinical?"
How that will play out is unclear. But for now, the Affordable Care Act is changing payers' business models, forging new stakeholder alliances, and generating new research — all of which are altering the value conversation.
Three underlying phenomena are influencing change.
Perhaps the least apparent of these is how the ACA is splintering the market for health insurance. With the advent of the exchanges, says Vogenberg, administrative services-only plans that partner with self-insured employers become a more distinct product line. Small-group, individual, and Medicaid form a separate product line through the exchanges. Medicare makes up another. The realignment clearly defines each customer — empowering each with a stronger voice for defining value.
"Then, you may be in bed with a provider group, like an accountable care organization, so throw into the mix shared risk contracts with provider organizations," says Vogenberg. "The whole dynamic begins to shift. It raises the question: 'Who is making the decision about what drugs are used?"
A more obvious trend is the move toward evidence-based payment. With the notable exception of Cigna's 2011 contract with EMD Serono for interferon beta-1a (Rebif) that based rebates on clinical outcomes and adherence, outcomes-based contracting hasn't caught on in the United States as it has in Europe. But accountable care organizations, pathways, and the Centers for Medicare & Medicaid Services' coverage with evidence development policies are all proxies for it by pushing risk away from the payer. Each challenges the pharmaceutical industry to deliver real-world outcomes.
Total costs
Finally, biologics nullify the educational model pharma has used with MCOs for less-costly, traditional drugs: that its products prevent downstream medical costs. Prime Therapeutics, the Blues-owned pharmacy benefit manager, looked at total costs over three years among one plan's members with rheumatoid arthritis and multiple sclerosis. For both diagnoses, specialty drugs accounted for more than half of total costs. What's more, patients' average annual medical costs didn't differ much — regardless of whether they used specialty or nonspecialty drugs.
Ensure that the right people get the right drugs, says Pat Gleason, PharmD, director of clinical outcomes at Prime Therapeutics.
"The cost of specialty drugs overwhelms any opportunity to get a return on investment on the medical side," says Pat Gleason, PharmD, director of clinical outcomes at Prime. "That's not to say that there's not value, it's just an understanding of what comes with drug therapy and what you can expect with outcomes on the medical-benefit side. The ability to obtain medical cost avoidance that offsets the investment of the drug is not there."
Who's driving change?
PBMs are doing much of the heavy lifting here, marrying medical and pharmacy claims data to help customers reframe the value discussion. When a positive return on investment can't be shown, as with the RA and MS data above, says Gleason, "We can move away from having to prove to me that these drugs are going to save me money on the medical benefit, and start talking about other ways to manage the specialty drug. At least, we can ensure that the right people are getting them for the right reasons and the right duration."
The "right people, right reasons" logic is driving pharma's interest in biomarker research and diagnostics. Oncology is the most fertile area here; in patients with lung cancer, for instance, presence of an EGFR mutation or an ALK gene rearrangement corresponds strongly with response to certain treatments. "Everyone we speak with — physicians, payers, and regulators — believes that this is the path forward," says Marie Cassese, managing director of the Life Sciences Practice at Navigant Consulting.
Though the industry knows that biomarkers offer an important avenue for value demonstration, it is a long way from large-scale replication of its successes in oncology. "It is much easier to identify biomarkers that predict a response to therapy, than it is much harder to design, validate, and commercialize companion diagnostics," says Cassese. Questions her pharma clients pose in this area "center on the debate about the importance of bringing diagnostics capabilities in-house."
When pharmacoeconomic or diagnostic tools are lacking, some health plans are getting creative in assessing value. WellPoint uses a form of comparative effectiveness research to create an outcomes-based formulary. Once efficacy and safety are established, WellPoint uses observational studies to align formulary classes with real-world outcomes.
Greater treatment benefit
WellPoint made news when it applied this approach to asthma. In clinical trial literature, inhaled corticosteroids are superior to oral medications. But when WellPoint found that real-world compliance with inhaled controllers was only 3% — and that ER visits and hospitalization rates were higher in members using inhaled products — it concluded that members using oral medications were probably enjoying a greater treatment benefit. WellPoint then lifted the prior authorization requirement for the most commonly used oral drug on its formulary.
You might call that a patient-focused approach to defining value. The Patient-Centered Outcomes Research Institute is also mindful of the patient experience when funding comparative effectiveness research. Two PCORI grants, awarded in May, illustrate how.
In one PCORI-funded study, University of Nebraska researchers will evaluate treatment preferences of patients with advanced lung cancer. Most treatments have similar effectiveness, but side effects can limit their value. Another study at the University of Pennsylvania factors patient preferences into a comparison of corticosteroids and anti-TNF agents used to treat inflammatory bowel disease. Researchers aim to distill a relative net benefit for each — filling a crucial gap in the literature.
If you're keeping score, that's PBMs, the pharma industry, health plans, patients, and PCORI all changing how value is assessed. But there's one more group, long characterized as being unconcerned with the economics of clinical practice. With the ACO growth and the re-emergence of risk-bearing physician groups, now doctors are thinking differently about value, too.
Looking at everything
"Providers are looking carefully at everything they do — especially things that are complex, such as IV therapies that are more expensive, either for the patient or for the provider and the plan," says Edmund Pezalla, MD, MPH, national medical director for pharmacy policy and strategy at Aetna. "Those things are getting their attention, and they're asking, 'Is this the right patient for this therapy? Has this patient tried therapies that have fewer side effects or are less costly and possibly will work very well?'
Value discussions will lead to better cooperation, says Edmund Pezalla, MD, PhD, Aetna's national medical director of pharmacy.
"The difference is that the providers are asking these questions, too."
Relationships with physicians
The takeaway from Pezalla's observation is that the advent of new voices in the value discussion is changing the health plan's role and its relationships with others.
"It's getting us out of this business of telling physicians that you must do this or cannot do that," says Pezalla. "It changes it from an adversarial approach to a more collaborative approach."
Collaboration starts with recognizing one other's strengths. As the one closest to any given patient, the physician may know the most clinically effective way to reach a specific outcome. Health plans can share their expertise in claims data analysis, helping the physician arrive at an equally efficient way to strive for that outcome.
"There's a richness in clinical data that we don't see," says Pezalla. "On the other hand, there are patterns in claims data that, up to this point, physicians haven't seen very much of. There's a lot of power in bringing those together at the point of care."
That thrusts the health plan squarely into the role of information provider. Beyond helping physicians to interpret claims data, a health plan might teach an ACO to use traditional utilization management tools.
Help needed
"They can learn from us about step edits and prior authorization, but they can also apply it in a different way," says Pezalla. "An ACO might say, I'm not going to do PA, but I want everyone who gets this medication to have been seen by a specialist. I want to be sure they have the right diagnosis and have had other appropriate treatments first, and the best way to do that is to make sure they have seen an ear, nose, and throat person, or an ophthalmologist, or whomever."
No doubt, physicians will need help getting the hang of payer thinking. "The challenge with specialty medications is that regimens are complicated, there is a lot of information for physicians to sift through, and the treatment landscape is constantly evolving," says Mary Dorholt, president and clinical practice lead for specialty pharmacy at Accredo, Express Scripts' specialty pharmacy. Express Scripts recently launched a decision-support module for oncologists, loaded with more than 1,700 evidence-based treatment regimens.
Following these guidelines, Dorholt says, can "decrease unwarranted deviations from evidence-based medicine from 35% to less than 10%," ultimately reducing an ACO's waste and costs.
Health plans' relationships with pharma companies are also evolving. It's becoming common, says Pezalla, for health plans to share de-identified claim data with manufacturers interested in learning from them.
Aetna doesn't sell data to pharmaceutical companies, he points out, but it may share analyses that can help a pharma company react to its requests for information. "Or, for example, we may develop economic models to [help a manufacturer] understand the impact that a particular medicine may have on pharmaceutical costs."
Observational studies
In response to payer questions about value, biopharmas are engaging in their own forms of CER. United BioSource (UBC), an Express Scripts subsidiary that provides support services to pharmaceutical companies, conducts retrospective and prospective observational studies in several therapeutic areas.
"Prospective observational studies, compared with retrospective studies, can offer more insights into clinical detail, allowing us to better define subcohorts that may respond differently to the therapy," says Chris Pashos, PhD, vice president at UBC.
"Prospective studies also have the advantage of being able to include patient-centered outcomes and data collected from patients and their caregivers. This increases the amount of data available to assess benefit versus risk."
An exciting aspect of this work, says Tommy Bramley, RPh, PhD, senior vice president for scientific consulting at Xcenda, is in the use of de-identified data from electronic medical records. The EMR provides more clinical richness than can be extracted from claims.
"Within data from administrative claims, you may know that a hemoglobin HbA1C test was done, but you don't know the results," says Bramley. "With the electronic medical record, you see the results of that test and what was done with therapies based on that test."
Pharma still struggling
Bramley has used EMR-based research to help pharma clients respond to payer needs. In one case involving a therapy that had been getting payer pushback, EMR research helped to identify a range of patients who benefitted most from the therapy, based on dosage-to-weight proportions. A patient's weight isn't to be found in a claim, but its presence in the EMR helped researchers to uncover why patients in a certain weight range experienced more serious side effects.
"It became clear that if you're not able to dial in the dose of that specific area, you're at risk for significant side effects that may cost the payer money or may lead to discontinuation of the therapy."
Efforts like these are steps in the right direction, but pharma still seems to be struggling to produce consistent, real-world value assessments meaningful to payers. Cassese, at Navigant, co-wrote an article in In Vivo last year that documented these difficulties.
"We completed a systematic review of health technology assessment reports and the clinical trial evidence for 24 new pharma products approved by the FDA and EMEA between 2008 and 2010. Our aim was to evaluate the level of payer uncertainty about the clinical value of new therapies. For nearly three-quarters of the products reviewed, payers raised doubts about the clinical meaningfulness of the endpoints," she says. "For nearly half of the products, payers expressed a need for longer-term data to show the durability of the benefit, and for about one quarter, they raised issues that the study group was not representative of the population that would be routinely treated."
Very little R&D
Part of the problem, says Vogenberg, at IIH, lies in the fact that big pharma has, by and large, become "a sales and marketing organization with very little R&D." Much of the R&D work is being done by smaller biotechs that develop new products, but most don't have the wherewithal to collaborate with payers on clinical trial design.
The smaller companies seem to understand the importance of doing this, but "it hasn't trickled down in a way that's changing behaviors," says Glen Giovannetti, global biotechnology leader at Ernst & Young. In Beyond Borders, released in January, Giovannetti noted that while 93% of smaller biotechs considered demonstrating the value of their wares to payers was important, only 13% had added this expertise to their clinical development teams.
"We made the point that they can't afford to ignore the phenomenon in the market," says Giovannetti. "To get all the way to the end, spend all this money and be somewhat successful, and then find out that you can't get the product paid for, then what was it all about?"
As a route to demonstrating value, Giovannetti advises biopharmas to think about "value leakages," such as where care isn't optimized or properly coordinated. "If you think of those as leakages, that's where the money is," he says. "If you can address that, it's going to be easier to demonstrate [value], as opposed to 'Our medicines allow patients to get back on their feet faster' or something that has a longer-term payoff."
What is value, anyway?
The difficulty in defining value over time raises the question: Is value always measurable? Bramley laughs. "Oh, boy. That's a tough one. That's probably a big philosophical debate.
"Sometimes, there are moral judgments involved in value. You see that in terms of cultural values for particular therapies, and what Americans view and value may be very different from what Europeans or the Latin American market values. I think some aspects of value are not measurable, at least with our current tools."
Giovannetti sums up the one thing about which everyone seems to agree. "There is a value discussion that extends beyond just the medicine to 'What really improves patient outcomes?'"
Total cost of care for patients with RA and MS
Prime Therapeutics evaluated total cost of care for members with rheumatoid arthritis and multiple sclerosis over a three-year period (data are only for 2010, the final year for which expenditures were analyzed). Within each diagnosis, medical costs were not substantially different, regardless of whether a member used a specialty or nonspecialty drug. In the specialty drug-only populations, specialty drugs accounted for more than half of the total cost of care.
Pharmacy and medical benefit cost comparisons
Diagnosis and treatment regimen
Pharmacy specialty drug ($)
Medical specialty drug($)
Medical, all other ($)
Pharmacy, all other ($)
Total cost ($)
Rheumatoid arthritis
Treated with or without a specialty drug* (n=4,398)
4,533
1,870
14,576
2,149
23,128
Treated with a specialty drug (n=1,556)
12,812
5,286
13,710
2,356
34,164
53% of total expenses
Multiple sclerosis
Treated with or without a specialty drug* (n=1,685)
19,130
1,070
14,118
2,583
36,091
Treated with a specialty drug (n=1,209)
26,661
1,491
11,080
2,528
41,760
67% of total expenses
*Individual patients may have received no specialty drugs, or a specialty drug may have been added to the treatment regimen during the study period.
Study sample was derived from integrated pharmacy and medical claims data from 1.2 million commercially insured members in a single health plan.
Source: Prime Therapeutics, Eagan, Minn.
The two-edged sword of health economics and outcomes research
Efficacy and safety profiles have their place, but payers and purchasers have long wanted more. Employers, in particular, are keen for data on how treatments improve productivity. Most of that research, though, has been small-scale and difficult to extrapolate because the economic assumptions in each are unique. The PROWD study of adalimumab (Humira) by Paul Emery, MD, presented at the European League Against Rheumatism in 2007, was the first double-blinded, placebo-controlled trial to use work loss as a primary endpoint. Few have replicated his model.
New methods of health economics and outcomes research (HEOR) could, in time, plug gaps in stakeholders' view of value. In an article in Rheumatology two years ago, for instance, Nicki Welton, PhD, used a value of information (VOI) analysis to quantify the effect of uncertainties in a cost-effectiveness analysis (CEA). Applying her analysis to biologics that treat RA, Welton suggested that VOI could help researchers to determine whether a head-to-head trial was needed to close the holes in the CEA or less costly research would be close enough for payers.
If that sounds like a lot to get your head around, it is, says Tommy Bramley, RPh, PhD, an HEOR veteran and senior vice president for scientific consulting at Xcenda. HEOR, he says, is growing in its sophistication, "which is good and bad." Concepts like VOI, indirect comparisons, and network meta-analysis "are getting very statistically driven, which is good. But it can also make the data less accessible to payers."
The problem, he says, is that complicated analyses are difficult to understand. "The adage 'There are lies, damn lies, and statistics' starts to apply. That's my concern. I think it's very valuable, and it adds rigor to the science. But I think you can argue: Are you compounding some of the error in some of your analyses? Is it usable?
"Good data and good science drive good decisions. But it's important to make sure that decision makers understand and can be able to judge that."
Michael D. Dalzell is a former managing editor of Managed Care.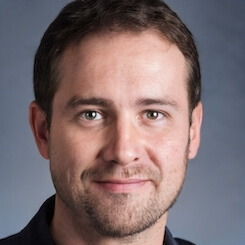 Paul Lendner ist ein praktizierender Experte im Bereich Gesundheit, Medizin und Fitness. Er schreibt bereits seit über 5 Jahren für das Managed Care Mag. Mit seinen Artikeln, die einen einzigartigen Expertenstatus nachweisen, liefert er unseren Lesern nicht nur Mehrwert, sondern auch Hilfestellung bei ihren Problemen.