Nine Pioneer ACOs have dropped out of the elite program but there are true believers among the survivor.
Venturing into uncharted territory is never easy, so it isn't really surprising that 9 of the 32 (which works out to 28%) organizations participating in Medicare's Pioneer Accountable Care Organization (ACO) decided to drop out after the results were in from 2012, the first year of the program. Two organizations are bailing out of the federal government's ACO program altogether, Albuquerque-based Presbyterian Healthcare Services and Forth Worth–based Plus ACO, a partnership of the Texas Health Resources hospital system and North Texas Specialty Systems. The seven others are applying to join the 220 organizations participating in Medicare's mainstream ACO program, the Shared Savings Plan, designed so that financial risks — but also the rewards — are more modest.
"Really redesigning care so it focuses on better quality, lower cost, better outcomes, is hard work. It takes substantial commitment and often substantial redesign. Not all organizations are able to do it," says Mark McClellan, MD, PhD, who led the Centers for Medicare & Medicaid Services and the FDA during the George W. Bush administration and is now a senior fellow at the Brookings Institution. McClellan, a proponent of ACOs, says he expects to see "some sorting out over time."
CMS cooked up the Pioneer program as a kind of elite alternative to the Shared Savings Plan. To be a Pioneer, you had to be larger (15,000 attributed beneficiaries instead of 5,000) and presumably more confident about coordinating patient care and managing risk. As it turned out, 16 of the organizations apparently weren't all that confident. They elected the safest track in the program, which made the risk they faced during the first year "one-sided": They would get "shared savings" payments from CMS if they beat expenditure benchmarks, but they weren't at risk for "shared losses" if they fell short. In years 2 (this year) and 3 (next year), it does get tougher. The risk is two-sided, so shared losses become a possibility.
Next year, some of the Pioneer ACOs may start getting population-based payments — a set amount each month, based on the number of beneficiaries — in addition to a reduced fee-for-service payment.
Overall, when CMS announced the 2012 Pioneer results in July, it painted a reasonably encouraging picture — for the Pioneers but also for ACOs in general. Twenty-five of the 32 Pioneers beat the benchmark rate for hospital readmissions. Blood pressure control and cholesterol control in people with diabetes was better than it was in a comparison group of 10 managed care plans. Collectively, the increase in Medicare expenditures for the 669,000 beneficiaries in Pioneer ACOs was less than half of the increase for comparable beneficiaries not in ACOs (0.3% vs. 0.8%).
By CMS's figuring, the Pioneer program saved Medicare about $33 million in 2012. That's not even a drop in the $536 billion bucket of total Medicare spending for that year, but it's enough to say that ACOs are tugging the cost curve in the right direction.
Not everyone agrees.
"Pioneer ACOs' Disappointing First Year," was the headline on Jeff Goldsmith's Health Affairs blog post.
ACOs are "old wine in new bottles," says Lawton Burns of the Wharton School. Nothing more than a rerun of the failed integrated delivery systems of the 1990s. IT systems are better now, but that doesn't guarantee savings.
"It is old wine in new bottles," says Lawton Burns, chairman of health care management at the University of Pennsylvania's Wharton School, who sees ACOs as a rerun of the failed (in terms of controlling costs) integrated delivery systems of the 1990s. The only difference is today's sophisticated information technology, and Burns says that the evidence base for health IT saving money is not good. "These things [ACOs] are not going to save us money," he says. "They are going to end up costing us money."
Nothing like a good running start
The Pioneer program did seem to stumble out of the gate when Mayo Clinic, Cleveland Clinic, Geisinger, Intermountain — all those gleaming paragons of the kind of care that the ACOs are supposed to deliver — said thanks, but no thanks, to participation. Yet it wasn't just neophytes that volunteered. Fifteen of the 32 organizations that signed were integrated delivery systems, including such notables as Dartmouth-Hitchcock in New Hampshire and Partners Healthcare in Boston, with its powerhouse hospitals, Massachusetts General and Brigham & Women's.
David Krueger, MD, executive director of the Bellin-Thedacare ACO in northeastern Wisconsin, says Bellin and Thedacare, which operate separately, came into the program with strong cultures of process improvement, partly because they had owned and operated Touchpoint, a health plan sold to UnitedHealth about 10 years ago. The ACO "acted as an accelerant more than anything else," he says.
On the other hand, those admirable efforts were pushing down fee-for-service revenues. According to Krueger, "It wasn't going to be sustainable." The Pioneer program got Bellin and Thedacare out of that bind, at least for the Medicare fee-for-service population, and the ACO came out of its first year with a $5.3 million shared-savings check.
But the benchmarks that CMS is using to determine how well ACOs are controlling costs are putting the participating ACOs in another sort of bind, notes Alison Fleury, CEO of the Sharp Healthcare ACO in San Diego. They are based on a complicated formula that includes an organization's historical expenditures as well as a reference population of Medicare fee-for-service beneficiaries. As Fleury points out, that means that organizations with good track records on holding costs down wind up being held to a tougher standard. "If I came in low," she says, "I am going to have less opportunity to trend better."
Fleury says Sharp also had an increase in the Medicare wage index factor for San Diego hospitals working against it. The Sharp ACO costs per beneficiary were 0.3% higher than its benchmark — a benchmark that Fleury says required no increase in cost per beneficiary from 2011 and 2012 — and therefore it did not qualify for shared savings.
A deal on quality
For a while, it looked as if the Pioneer wheels were about to fall off because of the quality metric benchmarks. For 2012, the requirement was report-only, so no feathers were ruffled. But this year, the program pivoted into pay-for-performance mode for 22 of the 33 metrics, so the benchmarks used to grade ACOs on their performance took on real consequence. Now those shared savings (and losses) dollars are at stake.
Citing a dearth of Medicare fee-for-service data, CMS set some of the benchmarks as flat percentages. The Pioneer organizations howled: The percentages were too high, arbitrary, a formula for failure. All 32 signed a letter in February of this year proposing that CMS delay pay for performance for a year and set benchmarks based on the data collected from them and the ACOs in the Shared Savings Plan ACOs. The letter ended with rhetorical flourish that hinted at a mass defection.
Well, that didn't happen. CMS declined to go along with a delay but it did, sensibly, agree to use data collected from ACOs and another program to set the benchmarks. One result, though, is that the Pioneer ACOs have gone through most of this year not knowing what many of the benchmarks will be.
The Pioneer ACO program carries a sizable stick: two-sided risk means the very real possibility of shared losses. In the program's rookie year, one ACO, Genesys PHO in suburban Flint, Mich., experienced that very possibility and had shared losses of about $2.5 million. (Initially, CMS said two ACOs had shared losses, but Atrius Health in Massachusetts came out looking better when spending was calculated over a 12-month period, but not the calendar year.)
Understandably, the people running the successful Pioneer ACOs prefer to talk about the carrots they are dangling, not the sticks they are waving.
Real-time incentives are one of tactics that Banner Health Network in Phoenix is using. This is how it works, according to Matt Horn, the ACO's project manager: Population management software continually stratifies risk for the 50,000 beneficiaries in the ACO. Primary care physicians are notified about the high-risk outliers in their panel and prompted to ask those patients a predetermined set of questions designed to figure out why, say, they are going to the emergency department so often. Once physicians have entered the answers to those questions into the ACO's software — a case manager checks to make sure the answers are complete — they are rewarded $100 for referring the high-risk patient for a comprehensive action plan.
Carrots work, says Matt Horn, the project manager at Banner Health Network, one of the successful Pioneer ACOs. Real-time incentives encourage physicians to tag high-risk patients who need a comprehensive action plan.
That may not seem like much money, but immediacy enhances the positive psychological effects. Besides, notes Horn, the money added up for some providers. He says there has been a cultural change at Banner, which received $13 million in shared savings for its year-1 efforts: "Folks are now seeing the importance of moving toward this population-based model."
Bellin-Thedacare calls its approach "financial risk participation." Independent physicians were asked to put up, on average, about $1,000 to cover the cost of ACO administration, data analysis, care improvement initiatives, and ramping up the electronic health record efforts. In return, they were promised a slice of the pie if the ACO earned shared savings. Bellin-Thedacare carved up its $5.3 million check so the payout was roughly $4,500 per independent physician, according to Krueger, the executive director. The health systems also kicked in. Bellin's $290,000 contribution turned into a nifty $1.4 million from the first-year savings check, and Thedacare's $500,000 turned into $2.5 million. Krueger says that the shared savings helps to support uncompensated improvement efforts and that the organizations are plowing much of that money back into the ACO.
Reason for hope
Krueger harks back to his days as an emergency department physician working in a fee-for-service system to explain why he has come around to believing in ACOs and how rearranging incentives can turn the practice of medicine around.
"It is two o'clock in the morning, I have a patient who comes in and has had a problem for two weeks but couldn't get in to see the primary care doc. In the ER, you shrug your shoulders. You take care of the problem. You get paid for it. But nothing changes.
"In this ACO world, I would now probably be supported — reimbursed, paid — for making sure that I am working with my primary care colleagues so the patient can get into the clinic and receive care in the most appropriate setting. If we work together we will be able to improve and coordinate the broader system of care.
"It is idealistic. I recognize that. But the fundamental principle underlying all these programs is to pay us for producing good outcomes, not paying us for each thing we do."
32 Pioneer ACOs came in 3 flavors
Nine Pioneer Dropouts
Leaving Medicare ACO program
Plus ACO, Fort Worth, Tex., partnership of health system,
Presbyterian Healthcare Services, Albuquerque, N.M.
Moving over to Medicare's Shared Savings Plan (less-risk, lower-reward)
Healthcare Partners of California, Los Angeles and Orange Counties, Calif. (Healthcare Partners of California, Healthcare Partners of Nevada, and JSA Medical Group are divisions of Davita Healthcare Partners)
Healthcare Partners of Nevada, Clark and Nye Counties, Nev.
JSA Medical Group, Orlando, Tampa Bay, and South Florida
Physician Health Partners, Denver, Colo.
Primecare Medical Network, San Bernardino and Riverside Counties, Calif. (Primecare's ACO goes by the name Premierchoice)
Seton Health Alliance, Central Texas (Austin area)
University of Michigan Health System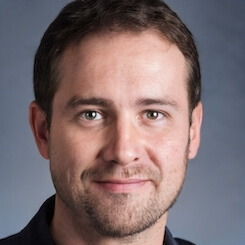 Paul Lendner ist ein praktizierender Experte im Bereich Gesundheit, Medizin und Fitness. Er schreibt bereits seit über 5 Jahren für das Managed Care Mag. Mit seinen Artikeln, die einen einzigartigen Expertenstatus nachweisen, liefert er unseren Lesern nicht nur Mehrwert, sondern auch Hilfestellung bei ihren Problemen.