Consumers expect reasonable premiums and copayments but give health plans grief over a proven cost-control method. How soon we forget.
New Hampshire state Sen. David Pierce doesn't like Anthem Blue Cross Blue Shield's plan for the state's new health exchange, primarily because it doesn't include 10 of the state's 26 hospitals.
That list of hospitals on the outs includes Valley Regional, the big hospital in the state senator's district, so the Democratic legislator set out to do something about that, backing legislation that would compel the Blues plan to include a hospital in each county in the plan, which would put Valley Regional in Anthem's network.
Bill Nelson, a Republican representative to the New Hampshire House of Representatives, went one step further, calling for a mandate that all the hospitals be included.
"It's basically unfair, it's discriminatory, it's every other thing you want to call it," Nelson told the local Concord Monitor in late October.
The ferment hasn't been limited to New Hampshire, either. With managed care organizations rolling out plans around the country amid a controversial IT problem and widespread confusion over what plans are available and what they have to offer, legislators in states from coast to coast have been grumbling over their discovery of something they consider a nasty surprise: narrow networks, which offer a limited number of providers access to a wider group of members in exchange for more favorable rates.
A standard feature of the old HMO model of the '90s, narrow networks have been staging a major comeback in recent years, with health plans relying on better quality data to assemble networks of qualified physicians and hospitals. At a time of broad consolidation of hospitals and physicians, undertaken to counter the growing market power of payers, health plans have come up with a brand new wave of limited-network offerings — what they prefer to call "high performance" plans — in an effort to keep the lid on premiums for health exchanges designed to cater to individuals and small employers, including a host of the uninsured who have been unable to afford insurance.
But physicians and hospitals left out of the narrow networks, or fearful that they will be cut out, aren't happy. They are finding some eager listeners in state legislatures who are promising to lend a hand, raising questions about these plans' ability to provide ready access to doctors — or demanding that the people moving to the exchanges be afforded access to the doctor they have always had.
Kaiser Health News recently tracked new legislation and regulatory actions in New Hampshire, Maine, and Washington state, where regulators rejected five of nine plans submitted for the exchange because of "inadequate" networks, while legislators in South Dakota, Pennsylvania, and Mississippi legislatures begin a debate about requiring plans to accept all providers in their networks.
Here to stay?
The American Medical Association has been one of the chief critics of narrow networks, complaining that the plans' selection criteria for providers leave a lot to be desired. The AMA claims narrow networks actually raise costs by increasing the likelihood of duplicative care when longtime physician ties are cut and new tests are ordered by unfamiliar caregivers. And, the association argues, patients can be prevented from getting the best care. "Patients in a narrow network are frequently prevented from seeing physicians that are deemed too expensive by the insurer and are denied a place in the insurer's narrow network," says the AMA's web site.
Just about every other tactic used to lower costs is being deployed, so the turn toward narrow networks will continue, predicts Sander Domaszewicz, senior benefit consultant at Mercer.
The arguments being made today are reminiscent of the debate over HMOs back in the '90s, when a public backlash swelled against restrictive managed care plans that were focused on cutting prices, says Sander Domaszewicz, a senior benefit consultant at Mercer. But this is one trend that won't be damped soon, he adds. Between 2012 and 2013, the number of employers with more than 500 staffers that turned to narrow network options grew from 12% to 15%. And among jumbo employers in the 20,000-plus category, the rate picked up from 23% to 27%.
"It's a trend that's here to stay," Domaszewicz says. "Consumers can get great value" from narrow network plans while enjoying lower premiums. And just about every other tactic aimed at lowering employers' costs — including the small companies that might gravitate to health exchanges — has already been employed.
Gail Wilensky, PhD, who ran Medicare in the early 1990s and is a senior fellow at Project HOPE, says that one of the best ways that an insurer can put downward pressure on premiums is to set up a narrow provider system, offering more business for providers in exchange for negotiating lower rates.
Plans need to ensure that there is reasonable access to the variety of specialists and types of hospitals people need, says Gail Wilensky, PhD, a senior fellow at Project HOPE.
"What do you expect?" asks Wilensky about the critics of narrow network plans for the health exchanges. "It's fair to say you have to meet reasonable standards of access and quality, but it doesn't mean you get to go to anyone. You can't have it all ways. If you want the lowest price you have to allow that you can't have broad networks and a lower price."
The whole health care system has come a long way over the past few years in terms of gathering quality data on providers, allowing plans to help make sure that the narrow networks that are on offer actually include top providers. And it gives plans some much-needed leverage in gaining a measure of control over prices.
"We need to understand that there's been a huge consolidation in hospitals," she adds. "They used the power of consolidation to increase pricing. If they get excluded, they might reprice" to get back in.
Doctors divide over narrow networks
While the AMA and a number of state physician groups have been critical, physicians do differ when it comes to narrow networks.
Narrow networks "breathed new life into the commercial HMO product, which was flagging," says Bill Barcellona, senior vice president for government affairs at the California Association of Physician Groups.
California, for example, where managed care has grown deep roots over the past few decades, has seen physicians divide on the issue, says Bill Barcellona, the senior vice president for government affairs at the California Association of Physician Groups (CAPG). On one side are the independents in the California Medical Association — no fans of narrow networks, which threaten to shut them out of a share of the market — and larger group practices that represent 60,000 doctors in CAPG. These practices often see a lot of opportunity in contracting with narrow networks.
New life
"My group has been pretty much the backbone of those narrow networks," says Barcellona, the former deputy director of the state Department of Managed Health Care, which regulates the lion's share of the MCOs in the state, with the Department of Insurance overseeing the remaining 20%. Narrow networks "breathed new life into the commercial HMO product, which was flagging."
Of course, a narrow network in California would look like a broad network in just about any other state, he adds. And California legislators and regulators have already established some demanding requirements regarding provider access, including a mandate to have one physician available for every 2,000 members in a health plan, with rigid requirements on how quickly plan members must be able to get to specialists and other physicians.
At this early stage of the game for health exchanges, though, things are still looking chaotic, says Barcellona. A new study from the California HealthCare Foundation, a think tank, found that 96% of the initial round of people who have enrolled in the exchange plans have gravitated to four big plans: Kaiser Permanente, Anthem, Health Net, and Blue Shield of California.
"The biggest players, so far, are getting enormous market share," concludes a column from the foundation's editorial arm. "The smaller [seven] plans are seeing a trickle."
Kaiser, which is a not-for-profit insurer, brings its own large statewide network. And Barcellona has been hearing complaints from a growing number of alarmed physicians that they are being left out of the three big commercial plans' networks.
On top of that, he adds, the California Department of Insurance is looking to review requirements on access, which will probably spur a fresh debate over narrow networks and physician participation.
This controversy is spreading fast.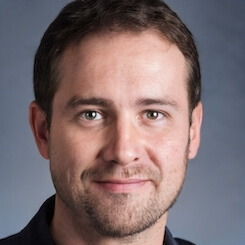 Paul Lendner ist ein praktizierender Experte im Bereich Gesundheit, Medizin und Fitness. Er schreibt bereits seit über 5 Jahren für das Managed Care Mag. Mit seinen Artikeln, die einen einzigartigen Expertenstatus nachweisen, liefert er unseren Lesern nicht nur Mehrwert, sondern auch Hilfestellung bei ihren Problemen.