Savings generated by the CMS program are not impressive, but quality measures show improvement
Editor's Note: ACOs may not be here to stay, but then again, they may be with us for some time. With this issue, Managed Care begins monthly coverage of this important form of care delivery and financing. The column's author, Peter Wehrwein, is a frequent contributor to this publication and a longtime editor and writer on health care topics.
By design, the CMS Pioneer ACO program is supposed to be an exclusive club with members that have the management, IT, and clinical know-how needed for assuming the perils of two-sided risk: the carrot of bonuses if financial benchmarks are met and the stick of penalties if they are not. Some big names — Mayo, Geisinger, the Cleveland Clinic — declined to participate, but the original 32 volunteers were no slouches and included powerhouses such as Partners Healthcare in Massachusetts, Banner Health in Arizona, and Monarch Healthcare in Orange County, California.
Now we're into the third year of the Pioneer program, and CMS has released financial and quality figures for the first two years. The results are not so hot. In the program's first year, 13 of the 32 Pioneer organizations earned shared savings bonuses, two were hit with penalties, and nine dropped out.
The results for the program's sophomore year were in the same ballpark: 11 of the remaining 23 organizations earned bonuses, three were hit with penalties, and four decided to call it quits. You'll need a magnifying glass if you're looking for a big bend to the cost curve. According to CMS, the Pioneer ACOs collectively saved the Medicare Trust Fund $33 million during the program's first year and $41 million during the second, both less than a 0.01% smidgen of the $583 billion spent on Medicare benefits in 2013.
Pioneer ACO scores on the quality metrics are reason to be a little more upbeat. The average score increased from 71% in the first year to 84% in the second, and scores on the six of seven measures of patient experience improved.
The Pioneer program is seen as an important proving ground for the ACO model. After all, if these sophisticated organizations can't get it to fly, then who can? It's also much easier to get your head around the Pioneer program and its tidy number of organizations — it's down to 19 — than CMS's sprawling Shared Savings ACO program, which has more than 300 participants and two tracks, one more risky than the other.
But inferring too much about the viability of ACOs from the Pioneer results and the dropouts is a mistake. The Sharp Healthcare System, a multi-hospital, integrated health system in San Diego, is one of the four organizations unhitching its Pioneer wagon this year.
Alison Fleury, a Sharp executive who served as CEO of the organization's ACO, says the organization was looking at having to pay the penalty because of its third-year financial results after two years of middling results that resulted in neither a penalty nor a bonus. Rather than write that check, Sharp notified CMS by the June 20 deadline that it was leaving the program.
"The ACO model can work," says Alison Fleury of Sharp Healthcare System, one of the ACO Pioneers that dropped out of the program. "But there have to be appropriate incentives that you hope would be utilization- based."
Fleury says Sharp stood to get penalized even though it launched seven care management programs, reined in hospital readmissions, and reduced its high rate of skilled nursing home utilization. The Pioneer financial benchmarks were the problem, according to Fleury, and in her view two aspects in particular worked against Sharp.
Sharp headwinds
First, the benchmarks haven't taken into account regional variances in the area-wage index, one of the factors used to calculate Medicare inpatient hospital payment. The index for California has increased by 8.3% while it has necessarily fallen in other parts of the country because nationally, the index must be budget neutral, Fleury explains. As a result, while Sharp was doing all sorts of things to drive down utilization, it looked bad on the Pioneer financial benchmarks because of the rising area-wage index, while other ACOs earned high marks on the financial benchmarks by virtue of being in a part of the country with a lower area-wage index.
Pioneer ACOs in states that chose to expand their Medicaid programs under the ACA are at a disadvantage when it comes to the financial benchmarks.
Second, the Pioneer benchmarks made no allowances for "disproportionate share payments" — the bump in Medicare payments that hospitals receive for taking care of Medicaid patients.
As a result, Fleury says Pioneer ACOs in states that opted to expand their Medicaid programs under the Affordable Care Act are at a disadvantage when it comes to the financial benchmarks. Moreover, San Diego hospitals tend to treat more Medicaid patients than hospitals elsewhere because the city doesn't have a safety-net hospital.
There are other items on Fleury's bill of particulars. For example, the quality metrics should be consistent with HEDIS and other established programs. An ACO should be able to use incentives so that beneficiaries are more likely to use its providers and suppliers. But Fleury credits CMS with "getting it" as far as the financial benchmarks are concerned and with making changes for the fourth and fifth year of the program that might have kept Sharp in the Pioneer program if it could have gotten out of the third year unscathed by the penalty.
"The ACO model can work," says Fleury. "But there have to be appropriate incentives that you hope would be utilization-based."
CMS has made other adjustments to the Pioneer program that could improve results, financial and otherwise. For example, starting this year, the Pioneer ACOs could apply for a waiver of the rule that requires a three-day hospital stay before a Medicare beneficiary can be admitted to a nursing home. Waiving the rule may avoid unnecessary — and expensive—hospital stays.
CMS is also experimenting with "voluntary alignment." Instead of assigning Medicare beneficiaries to a Pioneer ACO based on claims, beneficiaries can identify their primary clinician. If the clinician is in the ACO, then the patient is attributed to the ACO, regardless of the claims analyses. One of the ACO headaches is organizations never are quite sure which patients are theirs because assignment is based on claims data, not patient choice. Voluntary alignment might begin to help with that problem.
It's in the details — again
Some have waggishly said that ACO actually stands for "amazing consulting opportunities" — and it certainly could. But for the most part, ACOs are taken seriously as an innovation in managed care. Quite reasonably, the showcase Pioneer ACO program has garnered much of the attention, and headlines about more dropouts, as well as the really quite modest cost saving, isn't the stuff of ringing endorsement.
But the Sharp example is the umpteenth reminder that in health care, and particularly in managed health care, it so often comes down to the details. Tweak the financial benchmarks so regional differences and special payments for the care of Medicaid payments are taken into account, and Sharp might be on the Pioneer honor roll, earning shared saving bonuses, instead of being one of the dropouts.
In others words, many see the ACO as a fundamentally good idea, even if it could do with some tinkering. Emily Brower is the executive director of accountable care programs at Atrius Health, a group of Boston-area multispecialty groups that organized itself into a Pioneer ACO.
Atrius has yet to earn any bonus money, but Brower is quick to mention that its 92.49% quality score was the highest in New England and the second highest of all the Pioneer ACOs. "At a conceptual level, if you have a payment model that holds an entity, a group of providers, a delivery system, accountable for cost, quality, and patient experience, that is absolutely the way to go," says Brower.
"It is the way that managed care has been for many years. And the ACO model is a way of doing that in the PPO space."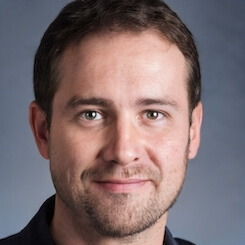 Paul Lendner ist ein praktizierender Experte im Bereich Gesundheit, Medizin und Fitness. Er schreibt bereits seit über 5 Jahren für das Managed Care Mag. Mit seinen Artikeln, die einen einzigartigen Expertenstatus nachweisen, liefert er unseren Lesern nicht nur Mehrwert, sondern auch Hilfestellung bei ihren Problemen.