Prices can be hard to swallow in this fastest-growing segment of the pharmaceutical market, but these approaches might help
Linkedin Share Button
Tweet Widget
Share on Facebook
Google Plus One
Basketball star turned sports magnate Earvin "Magic" Johnson is a walking poster for the efficacy of specialty medications. HIV/AIDS, which Johnson contracted more than 20 years ago, was once a death sentence. Now it's considered a chronic condition, not unlike diabetes, that people can manage with complex oral specialty drugs.
Specialty treatments also can significantly slow the progression of multiple sclerosis and rheumatoid arthritis (RA), with some reports even of remission in the latter. New therapies have contributed to a 20% decline in cancer deaths since 1990, and today two thirds of people diagnosed with cancer survive at least five years.
But those results come with a price. Sovaldi, Gilead's biologic medicine for hepatitis C, can cost $1,000 a pill, or $84,000 for a course of treatment. The expense of specialty drugs for rheumatoid arthritis may run $1,000 to $3,000 a month. According to the Web site GoodRx, the RA medications etanercept (Enbrel) and adalimumab (Humira) — the latter having the world's largest total sales proceeds — carry a price of $3,000 per prescription fill. Among cancer drugs, trastuzumab (Herceptin) can cost $3,800 per fill and bevacizumab (Avastin) runs roughly $5,700 per fill.
Top 10 new molecular entities in 2013 by U.S. consensus sales in 2018 ($, in millions)
Rank
Product
Indication
Company
2013
2018
1
Sovaldi
Hepatitis C
Gilead Sciences
$136
$5,066
2
Tecfidera
Multiple sclerosis
Biogen Idec
$864
$3,711
3
Imbruvica
Lymphoma and leukemia
Pharmacyclics
$14
$2,154
4
Kadcyla
Breast cancer
Roche
$240
$1,482
5
Tivicay
HIV-1
GlaxoSmithKline
$30
$1,352
6
Anoro Ellipta
COPD
GlaxoSmithKline
–
$1,314
7
Breo Ellipta
Asthma
GlaxoSmithKline
$8
$1,155
8
Invokana
Type 2 diabetes
Johnson & Johnson
$130
$1,135
9
Pomalyst
Multiple myeloma
Celgene
$246
$1,081
10
Brintellix
Depression
Takeda
$18
$836
Source: World Preview 2014, Outlook to 2020, EvaluatePharma, June 2014
Larger market
As the Affordable Care Act (ACA) has created a larger market for plans with hefty copayments and deductibles, patients may need to pay up to half of the total cost of oral cancer drugs, potentially thousands of dollars each year.
Those high out-of-pocket costs, however, pose a significant barrier for people taking the drugs, especially as more people sign up for high-deductible plans under the ACA. This trend troubles Harvard professor Niteesh Choudhry, MD, PhD, who for years has studied value-based insurance design (VBID), which encourages drug adherence by reducing or eliminating copayments and deductibles for drugs with proven benefits for patients.
A disease management program when paired with VBID did not improve adherence, says Niteesh Choudhry, MD, PhD, one of the authors of a study to make this surprising discovery. VBID without DM did well.
"There are many good rationales for using these high-deductible plans, including the fact that they probably do effectively reduce overall health care spending, at least in the short run," says Choudhry. "But what they may also do is put patients with chronic disease at risk, facilitating cost-related non-adherence."
Meanwhile, specialty medications are poised to capture an even larger share of the U.S. drug market. EvaluatePharma, an information and analysis service, estimates that biologic drugs will make up more than half of the top 100 prescription products in 2020, and by 2018 total U.S. spending on specialty drugs will top $24 billion.
The share of biologic drugs is projected to soar from about 30% of prescription costs today to more than half by 2018, according to the Pharmacy Benefit Management Institute. That's a growing concern for its member plans as they try to coordinate providers and beneficiaries to manage costs.
Three benefit models may illustrate how — or how not — to improve adherence with specialty drugs, according to studies that evaluated these various approaches. They are:
VBID, which achieved mixed results
Intervention by community-based pharmacists, which improved adherence
Pharmacist intervention in a patient-centered medical home model, which delivered results encouraging enough to extend the program to specialty medications
Potential of VBID
In a study published last year in the journal Cancer, Choudhry and his co-authors concluded that eliminating copayments and deductibles for Medicare beneficiaries taking aromatase inhibitors for breast cancer achieved small benefits over usual prescription coverage: on average, 11.38 quality-adjusted life-years vs. 11.35, and a $275 reduction in resource use per beneficiary. From Medicare's perspective, the study concluded, full-prescription coverage was "cost-effective" but not necessarily "cost saving."
"As we use more and more of these relatively expensive medications for less common diseases that are intended for lifelong or long-term use — including the biologics, aromatase inhibitors, oral cancer therapies — generally, these issues of nonadherence will be important for those conditions as well," he says.
Another Choudhry-led study, published this year in Health Affairs, took a close look at VBID strategies that led to higher adherence rates for drugs for chronic diseases — high cholesterol, hypertension, and diabetes. Researchers evaluated 76 plans that CVS Caremark introduced between 2007 and 2010 and found four VBID features that improved adherence:
Benefits more generous than average
Targeting of high-risk patients
Wellness programs
Mail order-only prescriptions
The researchers also found that disease management programs when paired with VBID did not improve adherence, while VBID without a disease management component did — "the most surprising of our findings," Choudhry says. He acknowledges the finding conflicts with other studies. "There may have been a ceiling effect," he says. "The disease management programs may have already been relatively successful, so that adding VBID on top of that didn't do a whole lot."
Uses of cost sharing
One hypothesis, which would bode well for VBID as a strategy to manage chronic disease with specialty drugs if not for adherence, is that the disease management programs worked. "And if, in fact, disease management programs advocated those strategies and were successful in getting people to adhere to them and improving outcomes, then in theory you would need less medication, not more," Choudhry says. "As a result, what we were calling lower rates of adherence with disease management programs may have been really just a reflection of better disease control."
That is, Choudhry explains, as lifestyle changes like diet and exercise improved subjects' overall health, they did not to need take as many drugs as they did before they entered disease management programs.
Although the Health Affairs study evaluated only nonbiologic drugs, the lessons are applicable to biologics, Choudhry says. "On the basis of observation that nonadherence to those drugs is every bit as common over the long run as is nonadherence to diabetes drugs or antihypertensives, the overlap between common chronic and specialty therapeutics may be much more close than we previously acknowledged," he says.
But in an analysis of a Blue Cross Blue Shield of North Carolina (BCBSNC) program, the results of VBID for chronic conditions were mixed. Matthew L. Maciejewski, PhD, of Duke University, led this study, published this year in Health Affairs. The program covered about 780,000 lives, and while VBID improved adherence 2.7% to 3.4%, BCBSNC incurred $6.4 million in higher drug costs while nonmedication costs for the study population decreased only $5.7 million.
"Inherent in all of these strategies is the demonstrated value of these drugs," says Matthew L. Maciejewski, PhD, of Duke University. Specialty drugs that cost more but are not much more effective might be subject to cost sharing.
"Specialty [biologic] drugs that have proven cost-effectiveness, despite higher cost than alternative nonbiologics, may be suitable for cost sharing consistent with VBID principles," Maciejewski says. He cites a recent paper from the University of Michigan Center for Value-Based Insurance Design and the National Pharmaceutical Council (NPC) that outlined these techniques for applying VBID to specialty medications:
Applying modest cost sharing on high-value medications
Reducing cost sharing based on patient- or disease-specific qualifications
Selectively reducing cost sharing for patients who fail to respond as desired to another medication based on formularies
Using cost sharing to encourage patients to select high-performing providers
"Inherent in all of these strategies is the demonstrated value of these drugs," Maciejewski adds. "Specialty drugs that are demonstrated to be no more effective, or not cost-effective, might actually be subject to even greater cost sharing if VBID principles were applied uniformly."
In Pennsylvania, a demonstration study with Highmark in which community pharmacists engaged at-risk patients showed an increase in adherence ranging from 3% for oral antihypertensive drugs to 5% for diabetes medications, along with a reduction in per-patient annual health spending. While the Health Affairs study did not specifically evaluate specialty drugs, Janice Pringle, PhD, the University of Pittsburgh professor who led the study, says the lessons are applicable.
"This intervention could be used with any medications," she says. "You would determine what the bar is for assessing risk, and then you would apply the interventional approach based on the patient risk level, which permits you to tailor what would be a strategy the patient can use."
Two screening tools
The study group involved 283 Rite Aid pharmacists who screened 29,000 patients for adherence risk. They used two screening tools: a primary tool of three questions, and if those answers merited further screening, a secondary instrument with four questions.
"In this model, those who were at increased risk were contacted for a two- to five-minute conversation, typically, that was based on motivational interviewing principles that would help the patient become activated to behaviors that would improve adherence," Pringle says.
"The take-home of the Health Affairs article is that pharmacy really is a tool that payers can use to the advantage of their population health efforts. Typically they only give that ability — and those incentives — to physicians," she adds.
Getting on board
PCMH Version 2.0 is what Group Health Cooperative, based in Seattle, calls its initiative for identifying patients at high risk for poor clinical outcomes and providing them with appropriate types of support.
In this program, the pharmacist accepts referrals for chronic disease management, addressing medication discrepancies during transitions in care and working with patients who have difficulty adhering to their medications. In addition, the pharmacists provide what the company calls "clinical onboarding" whenever a beneficiary joins one of Group Health's 26 patient-centered medical home (PCMH) clinics.
The process involves an in-person or phone interview with the beneficiary during which the pharmacist reviews the beneficiary's health conditions and prescriptions for duplicate drugs, dosing errors, potential adverse interactions, and high-risk medications.
In addition, the pharmacist looks for opportunities to promote evidence-based care, streamline drug regimens, improve health outcomes, and reduce costs with generics.
"Clinical pharmacists providing transition care receive a daily report on patients discharged from our contracted hospitals, who were identified by our hospital care team using a standard rating tool as patients at high risk for 30 day readmission," says Paul Brock, manager of the clinical pharmacy care center at Group Health.
The pharmacists also have access to the electronic health record system that the plan's contracted hospitals use.
The earlier results included sharply lower hospital readmissions among participants — 4% at 14 days post discharge vs. 9% for nonparticipants.
Medication problems resolved
Also, pharmacists identified and resolved medication problems, such as duplication, omission, or risk of adverse reaction in more than 80% of record reviews.
Earlier results led Group Health to expand the successful foundational ambulatory care programs to include clinical pharmacy services for specialty drugs.
"At this time it is too early to report hard outcomes," Brock says. "We are tracking outcomes for our new programs, including adherence for MS and hepatitis-C virus patients. Prior to patients initiating therapy, a pharmacist provides clinical onboarding that includes assessing all medications the patient is taking for appropriateness, an evaluation of patients' adherence and readiness to initiate therapy, understanding of the expectations of treatment benefit, possible side effects, and what to do if they should occur.
"All patients with hepatitis-C virus who are considered for treatment as part of the onboarding process agree to adhere to the course of therapy and are enrolled in our specialty medication program. This program includes regular adherence monitoring by the specialty medication pharmacy and review by the clinical pharmacist to ensure optimal outcomes."
Additional services
Preliminary data include a 0% abandonment rate since May 1 after split fill was implemented for the plan's hepatitis-C treated patients, he says. Group Health is implementing additional clinical pharmacy service programs for oral oncology and HIV drugs this year and next.
Components of the existing programs will translate well to specialty drugs, Brock predicts.
"Clinical pharmacists as an extension of the patient's care team, in partnership with our specialty medication pharmacy, are in an ideal position to assist in providing more consistent clinical interactions, personalized medication action plans, and standard documentation in the EHR," he says.
This leads to "improved coordination of care, overall patient adherence and satisfaction, optimal medication-related outcomes, and standardized evaluation of outcomes and return on investment."
Health plans have reason to hope that those numbers hold up as specialty medications account for an even larger share of prescriptions.
What are specialty drugs?
The terms specialty drugs and biologic drugs, also called biopharmaceuticals, are used almost interchangeably, but not even health plans agree on definitions. EMD Serono Specialty Digest reports that 80% of plans agree that high cost is a defining feature of specialty drugs, which would include most, if not all, biologic medications. More controversial determining factors are special handling and need for patient testing, ongoing evaluation of patient response and monitoring of side effects — again, qualities biologic drugs share. Only about one third of health plans surveyed said an FDA-mandated risk evaluation and mitigation strategy is a qualifying factor for a specialty drug.
The Biotechnology Industry Organization says that the following qualities differentiate biologic drugs from their more conventional chemically manufactured counterparts:
A biologic is manufactured in a living system such as a microorganism or plant or animal cells. Most are very large, complex molecules or mixtures of molecules. Many are produced using recombinant DNA technology, whereas conventional drugs have well-defined chemical structures and are typically manufactured through a chemical process.
Laboratory testing can analyze conventional drugs to determine all their various components, but the components of biologic drugs can evade such analysis, so some of the components of a finished biologic may be unknown.
Richard Mark Kirkner is a health care journalist who lives in Phoenixville, Pa. Reach him at [email protected]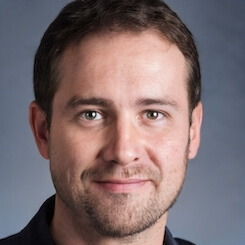 Paul Lendner ist ein praktizierender Experte im Bereich Gesundheit, Medizin und Fitness. Er schreibt bereits seit über 5 Jahren für das Managed Care Mag. Mit seinen Artikeln, die einen einzigartigen Expertenstatus nachweisen, liefert er unseren Lesern nicht nur Mehrwert, sondern auch Hilfestellung bei ihren Problemen.