Liraglutide, used to lower HbA1c levels, can also aid with weight reduction. Should health plans cover it for this use?
The Food and Drug Administration's Endocrinologic and Metabolic Drugs Advisory Committee has recommended approval of an existing antidiabetic agent for use also as a weight-loss drug. While other antidiabetics can knock off a few pounds for some of the 80%–90% of diabetic patients who are overweight, this approval would officially establish Novo Nordisk's liraglutide as a double-barreled agent against two of the toughest problems in diabetes: lowering HbA1c and reducing body weight.
Liraglutide is a glucagon-like peptide-1 (GLP-1) receptor, and drugs in this class have demonstrated an ability to produce weight loss. Liraglutide's brand name as an antidiabetic is Victoza, and it is taken as a dose of 1.2 or 1.8 mg. As an antiobesity drug, it would be taken in 3 mg doses and its proposed brand name is Saxenda.
Results from one clinical trial with 3,731 patients showed that 63.5% lost at least 5% of their body weight versus 26.6% for placebo, and 32.8% of patients lost more than 10% of their body weight versus 10.1% for placebo. The FDA approval benchmark for losing 5% or more of body weight is 35% or greater. The agency's analysis of these results says that patients taking liraglutide 3 mg lost 4.6% more weight than those taking a placebo.
One of the four clinical trials for liraglutide 3 mg included 846 patients with type 2 diabetes with a mean HbA1c of about 8%. Liraglutide 3 mg significantly reduced HbA1c by 1.3%, which was 0.2% more than the reduction achieved by Victoza and 0.9% greater than the reduction achieved with placebo. It also significantly reduced fasting plasma glucose compared with placebo. In this study, 72.3% of patients achieved an HbA1c level of <7% and 56.7% achieved an HbA1c level of <6.5%.
The four clinical studies also showed benefits for many obesity-related cardiovascular and metabolic comorbidities, including blood pressure, fasting lipids, cardiovascular markers such as C-reactive protein, and sleep apnea.
Safety issues for liraglutide 3 mg include pancreatitis, an increased heart rate, and neoplasms.
As a weight-loss drug, liraglutide would certainly provide an opportunity for endocrinologists and primary physicians to devote more effort to controlling the weight of diabetic patients, but there are considerable hurdles to be overcome before capitalizing on that opportunity.
The first hurdle is coverage by pharmacy benefit managers. Employers have been reluctant to include antiobesity agents in their pharmacy plans. That has curtailed sales of the two weight-loss drugs approved in 2012, lorcaserin HCl (Belviq) and phentermine/topiramate (Qsymia). Vivus, the manufacturer of Qsymia, reported revenue of $20.1 million for the six months ending June 30, 2014. When the two drugs first appeared on the market, some enthusiastic stock analysts projected the weight-loss drug market would be a billion-dollar blockbuster.
Employers will be able to distinguish prescriptions for the weight-loss version of liraglutide from Victoza through their National Drug Code numbers and provide coverage for Victoza as an antidiabetic agent while excluding liraglutide 3 mg for weight loss.
One reason that employers shy away from weight-loss drugs is lack of information from long-term postmarketing safety studies, which are mandated by the FDA. Those studies, which focus on cardiovascular risk, will not be completed for a couple of years.
Long-term therapy
Another concern is that these drugs imply long-term therapy to prevent weight gain. The FDA has endorsed Belviq, Qsymia, and naltrexone HCl/bupropion HCl (Contrave) — approved in September — as lifelong therapies in patients who respond to and tolerate them.
The reluctance of employers to cover antiobesity drugs is being countered by increasing sentiment that weight management must include pharmacotherapy as an adjunct to diet and exercise, and by greater understanding of the physiology of obesity. The Obesity Society says a fat cell is an endocrine cell and adipose tissue is an endocrine organ.
Number of products
Adipose tissue secretes a number of products, including metabolites, cytokines, lipids, and coagulation factors. Excess adiposity (obesity) causes increased levels of circulating fatty acids and inflammation, and all of these changes lead to insulin resistance, which in turn can lead to type 2 diabetes.
In 2013, the American Association of Clinical Endocrinologists issued a new algorithm for the comprehensive management of diabetes that promoted weight loss as the first step in diabetes management. Also last year, the American Medical Association declared obesity a disease.
The problem in diabetes is that the focus is on controlling HbA1c and its closely related comorbidities. Weight loss remains far down the list in the treatment of diabetes.
'Endocrinologists are focused on HbA1c reduction because that's what's been shown to reduce cardiovascular disease and death,' says Christopher Still, DO, director of Geisinger Health System's Obesity Institute.
'Diet, exercise, and behavior modification are always given lip service,' says Christopher Still, DO, director of Geisinger Health System's Obesity Institute. Follow-through is what counts.
Another reason why physicians focus on HbA1c instead of weight loss in diabetes is that clinical guidelines fail to set specific goals for weight loss, and accrediting agencies such as the National Committee for Quality Assurance do not measure physician or health plan performance for weight loss. The American Diabetes Association (ADA) 2014 standards of medical care specify a 7% weight loss to prevent diabetes, but the standards for managing diabetes include 150 minutes of exercise per week and refer to 'moderate weight loss' without a specific target or mention of pharmacotherapy.
Ongoing support
The ADA recommends intensive lifestyle interventions (nutrition therapy counseling, physical activity, and behavior change) with ongoing support to attain modest weight loss.
Clinical guidelines from professional organizations often lag behind the state of the art in the real world, and the real world is moving in the direction of comprehensive weight management that starts with lifestyle changes and adds medication therapy.
'Diet, exercise, and behavior modification are always given lip service, but for any program to be successful you must emphasize and follow through on them,' says Still. 'We spend a lot of time on diet and exercise; one reason is that people can place too much reliance on the prescription and forget diet and exercise. We usually don't use medications as first-line treatment; we add them in when patients reach a plateau with lifestyle changes.'
'It's important for health plans to understand that these medications are an adjunct to diet and lifestyle changes,' says Domenica Rubino, MD, an endocrinologist.
Domenica Rubino, MD, is an endocrinologist in Arlington, Va., who has switched her practice to a comprehensive weight management program, staffed with a nurse, a dietician, and an exercise physiologist. She argues that greater insight into obesity's complex neuroendocrine physiology supports the use of weight-loss medications that target biologic mechanisms that influence weight gain and weight loss.
Don't argue with success
'We are starting to understand the science of obesity, and we can target the pathways that lead to or facilitate weight loss,' says Rubino. 'For example, if someone changes their diet and lifestyle, we can add in medication to target the hormones that stimulate increased appetite and cravings. Patients say that the volume is turned down with medications and that they don't have an incessant hunger or drive for specific foods.'
Rubino argues that health plans should take a pragmatic approach to the coverage of weight-loss drugs. 'It's important for health plans to understand that these medications are an adjunct to diet and lifestyle changes, and patients do very well when they are part of a comprehensive program that includes active patient management,' she says. 'All of the components are synergistic.'
Rubino adds, 'About 50% of my patients are able to get coverage for their weight-loss medications.' Often, that coverage is the result of a special preauthorization request.
Meetings
| | | |
| --- | --- | --- |
| Medical Devices Summit | Boston, MA | February 19–20, 2015 |
| 3rd Annual Summit to Improve Adherence and Enhance Patient Engagement | Philadelphia, PA | March 9–10, 2015 |
| Value-Added Solutions for Enhanced Customer Experience | Philadelphia, PA | March 9, 2015 |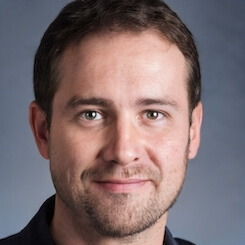 Paul Lendner ist ein praktizierender Experte im Bereich Gesundheit, Medizin und Fitness. Er schreibt bereits seit über 5 Jahren für das Managed Care Mag. Mit seinen Artikeln, die einen einzigartigen Expertenstatus nachweisen, liefert er unseren Lesern nicht nur Mehrwert, sondern auch Hilfestellung bei ihren Problemen.