Regeneron's aflibercept (Eylea) injection in patients with diabetic macular edema demonstrated greater improvement in visual acuity than either of two Genentech biologics, bevacizumab (Avastin) and ranibizumab (Lucentis). In the National Institutes of Health-sponsored Diabetic Retinopathy Clinical Research Network comparative effectiveness study, the median number of aflibercept injections was one fewer than either of the comparative products.
Genentech counters that findings of a single trial at one year must be viewed in context of the totality of the evidence establishing the efficacy and safety of ranibizumab. NIH sponsored a comparative study of bevacizumab and ranibizumab several years ago, finding both equally effective in treating age-related macular degeneration.
Immune disorder studies
Amifampridine phosphate (Firdapse) tablets for the treatment of Lambert-Eaton myasthenic syndrome were superior to placebo in a double-blind, randomized withdrawal study. Both primary endpoints — changes in quantitative myasthenia gravis score and subject global impression — were met.
Adalimumab (Humira) reduces abscesses and inflammatory nodules in moderate-to-severe hidradenitis suppurativa (HS), also called acne inversa, according to PIONEER II study data. At 12 weeks, patients with moderate-to-severe HS treated with adalimumab achieved a statistically significant greater response than those given placebo. No approved treatment for HS exists.
Novartis's secukinumab improved signs and symptoms of adult psoriatic arthritis, compared with placebo, in the FUTURE 1 and FUTURE 2 studies. Secukinumab also improved physical function and quality of life vs. placebo in patients with ankylosing spondylitis, according to the MEASURE 1 and MEASURE 2 studies. The drug stops the action of interleukin-17A, a protein central to inflammation. Regulatory filings are intended for 2015.
Eli Lilly plans to scrap development of tabalumab after the anti–B-cell activating factor monoclonal antibody failed to achieve significant improvement on SRI-5, a measurement of lupus disease activity and response, compared with standard-of-care therapy in the ILLUMINATE-1 trial.
On the cancer front
Patients with Hodgkin's lymphoma (HL) lived significantly longer without disease progression when given brentuximab vedotin (Adcetris) immediately after an autologous stem cell transplant versus those given placebo, according to results of the randomized AETHERA trial. Adcetris is an antibody-drug conjugate (ADC) directed to CD30, a defining marker of HL. An overall survival analysis will not be available until 2016, though Takeda plans to file for marketing approval in 2015.
Nivolumab (Opdivo), when combined with platinum-based doublet chemotherapy, showed clinical efficacy similar to nivolumab monotherapy in patients with advanced refractory non–small-cell lung cancer (NSCLC), according to data from the Checkmate-012 study, although researchers cautioned that more study is needed. The FDA has granted breakthrough status to the Bristol-Myers Squibb drug and aims to review its biologics license application by the end of next March.
Patients with epidermal growth factor receptor (EGFR) mutation-positive NSCLC who continue therapy with gefitinib (Iressa) after acquiring resistance to the tyrosine kinase inhibitor receive no further clinical benefit, according to results from the IMPRESS trial. IMPRESS included 265 patients with locally advanced or metastatic NSCLC with an activating EGFR mutation and prior progression on first-line gefitinib.
Amgen's trebananib with paclitaxel failed to demonstrate a statistically significant improvement in overall survival vs. paclitaxel with placebo in a trial involving women with recurrent platinum-resistant ovarian cancer. Median OS in the TRINOVA-1 study was 19.3 months in the trebananib arm, compared with 18.3 months in the control arm.
Have you heard?
The American Society of Clinical Oncology has endorsed a practice guideline garnered from several professional associations to guide physician decisions on when to offer molecular testing for EGFR and anaplastic lymphoma kinase mutations in patients with NSCLC.
A research team at Harvard Medical School found that only 14% of patients with newly diagnosed lung or colorectal cancer have discussed clinical trial participation with their physicians, and even fewer participate. Among patients treated with chemotherapy for advanced cancer, the discussion rate was only 25.7%. Younger age, higher education and income levels, and advanced disease were associated with a higher likelihood of having discussed clinical trial participation.
Another study, from researchers at the University of Michigan Comprehensive Cancer Center, found that nearly two thirds of colorectal cancer patients report a financial burden stemming from their treatment. Burden was greatest among patients who received chemotherapy and young patients who work in low-paying jobs.
All clinical studies mentioned in this article are phase 3 unless otherwise stated.
Selected FDA approvals of biologics and specialty drugs, Sept. 16–Nov. 4, 2014
New marketing approvals and new indications
Date (type)
Manufacturer
Drug/trade name; administration
Indication
Notes
Oct. 10, 2014 (NDA)
Gilead Sciences
ledipasvir and sofosbuvir (Harvoni); oral
Chronic hepatitis C genotype 1 infection in adults
Sovaldi combo is first interferon- and ribavirin-free regimen and first once-daily combination pill for HCV genotype 1. Cure rates of 94%–99% in three phase 3 trials. $94,500 cost is equivalent to that of Sovaldi with interferon and ribavirin.
Oct. 15, 2014 (NDA)
InterMune/Genentech
pirfenidone (Esbriet); oral
Idiopathic pulmonary fibrosis
FDA-designated "breakthrough" pyridone approved after Intermune conducted a new phase 3 trial in response to a 2010 CRL. New trial demonstrated a clinically meaningful effect on forced vital capacity.
Oct. 15, 2014 (NDA)
Boehringer Ingelheim
nintedanib (Ofev); oral
Idiopathic pulmonary fibrosis
FDA-designated "breakthrough" kinase inhibitor approved on basis of one phase 2 trial and two phase 3 studies showing 45%–68% reductions in forced vital capacity, relative to placebo.
Oct. 23, 2014 (BLA)
Baxter Healthcare
Antihemophilic factor [recombinant], porcine sequence (Obizur)
Acquired hemophilia A (acquired Factor VIII deficiency) in adults
Obizur previously had received orphan drug status.
BLA=biologics license application, CRL=complete response letter, HCV=hepatitis C virus, NDA=new drug application.
Sources: American Society of Clinical Oncology, FDA, FierceBiotech, New York Times, Seeking Alpha, the Wall Street Journal, manufacturers' news releases, and product labeling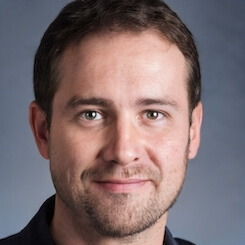 Paul Lendner ist ein praktizierender Experte im Bereich Gesundheit, Medizin und Fitness. Er schreibt bereits seit über 5 Jahren für das Managed Care Mag. Mit seinen Artikeln, die einen einzigartigen Expertenstatus nachweisen, liefert er unseren Lesern nicht nur Mehrwert, sondern auch Hilfestellung bei ihren Problemen.