The Tortoise and the Hare
Hospital-led ACOS may have some advantages in the beginning, but the physician group ACOs may win out in the long run
Hospital systems certainly have the organization part of the accountable care organization (ACO) going for them: access to capital, all different kinds of infrastructure, advanced IT, and often ownership or strong relationships with physician practices and other sorts of providers.
Most physician groups can't bring that kind of know-how and organizational bona fides to the ACO experiment. Moreover, roughly 1 in every 3 of the dollars spent on health care goes to inpatient care. A hospital has direct control over that spending, so in today's quest for value-based health care, the hospital-led ACO would have a grip on a very important lever.
If a simple head count were the metric, then today's hospital- and physician-led ACOs are basically in a tie. According to a tally kept by Leavitt Partners, a Salt Lake City health care consulting firm, there are 257 ACOs (49%) sponsored by hospitals and 272 (51%) sponsored by physician groups.
Results from the first two years of CMS's elite Pioneer ACO program for large provider organizations with experience taking on risk confirm the conventional wisdom that the hospital-oriented ACO may have the edge. Six of the 19 (32%) ACOs with hospital involvement have dropped out of the Pioneer program, compared with 7 of the 13 ACOs (54%) in which a physician group is the main organization.
Pioneer ACO top 10 shared savings earners*
Name
Service area
Combined years 1 and 2 earned shared savings (in millions)
Montefiore Medical Center
The Bronx and lower Westchester County, N.Y.
$27.4
Banner Health Network
Phoenix metropolitan area
$22.6
Beth Israel Deaconess Physician Organization
Eastern Massachusetts
$18.4
Monarch Healthcare
Orange County, Calif
$14.7
Steward Health Care System
Eastern Massachusetts
$12.1
Michigan Pioneer ACO
Southeastern Michigan
$10.0
Brown and Toland Physicians
San Francisco Bay area
$7.8
Bellin ThedaCare Healthcare Partners
Northeastern Wisconsin
$7.6
Partners HealthCare
Eastern Massachusetts
$7.2
Mount Auburn Cambridge Independent Practice Association
Eastern Massachusetts
$4.3
Green = Physician group
*List does not include ACOs that deferred reconciliation until the end of performance year 3.
In some cases, the demarcation between the hospital ACO and the physician ACO gets a little fuzzy. For example, 1 of the 4 second-year dropouts, the Genesys Physician Hospital Organization, describes itself as a collaboration between Genesys Health System, anchored by the 410-bed Genesys Regional Medical Center, and Genesys Physicians Group Practice.
If you looked at earned savings over the first two years of the Pioneer program, the upper echelon is dominated by hospital-led ACOs, including Montefiore Medical Center in the Bronx and Banner Health Network in Phoenix. However, some physician ACOs have also done quite well during the first two years, including the Beth Israel Deaconess Physician Organization in eastern Massachusetts and Monarch Healthcare in Orange County, Calif.
The picture is a bit more mixed in the Medicare Shared Savings Program (MSSP). Seven of the top 10 shared savings earners for the first performance year are physician group ACOs, but the top earner, by a long shot, was a hospital-based ACO, the Memorial Hermann ACO in Houston.
Medicare Shared Savings Program, top 10 shared savings earners*
Name
Location
Earned shared savings, year 1 (in millions)
Memorial Hermann ACO
Houston, Texas
$28.3
Palm Beach ACO
Palm Beach, Fla.
$19.4
Catholic Medical Partners–Accountable Care IPAa
Buffalo, N.Y.
$13.7
SEMAC (Southeast Michigan Accountable Care)
Dearborn, Mich.
$12.1
RGV (Rio Grande Valley) Accountable Care Organization
Donna, Texas
$11.9
ProHealth Accountable Care Medical Group
Lake Success, New York
$10.7
Triad Healthcare Networkb
Greensboro, N.C.
$10.5
Wellstar Health Network
Marietta, Ga.
$9.7
MaineHealth Accountable Care Organization
Portland, Maine
$9.4
Accountable Care Coalition of Texas
Houston, Texas
$9.4
Yellow = hospital
a Has hospital partners
b Includes Moses F. Cone Memorial Hospital Operating Corporation
What it means to be a hospital or hospital system is changing. Nimble organizations are weaning themselves off of an overdependence on revenue from inpatient care. Readmission penalties are motivating hospitals to strengthen their relationships with post-acute care providers, including skilled nursing facilities, rehab centers, and home health agencies.
Still, the ACO model — and the bolus of value-based care that it is designed to inject into American health care — does run counter to the interests of inpatient hospitals as they have been traditionally run under fee-for-service payment. Hospitals have been rewarded for filling beds and adding services. If ACOs are to have their intended effect, episodes of expensive acute care should decrease so that fewer people will need to be hospitalized.
"It is a big shift if you have been operating an inpatient facility for a long time as a revenue center and suddenly it changes into a cost center," says Joshua Seidman, PhD, a vice president of Avalere, a health care consulting firm. Today, many hospitals are torn between fee-for-service revenues and incentives and value-based payment that is supposed to steer health care away from acuity, says Seidman: "They have one foot on the dock and the other in a canoe that is sailing away. It is really hard to be in the in-between space."
ACOs and valued-based payment don't undermine the economics of physician groups in the same way. The ACO and the emphasis on population health, medication adherence, and care management expand the physician's portfolio. Sure, some of the hospital ACOs may enjoy early success, but the physician groups may win out in the long run.
"If I were betting, I would bet on the physician groups," says David Muhlestein, PhD, JD, director of research at the consulting company Leavitt Partners.
With the $19.4 million in earned shared savings, the Palm Beach ACO was top performer among the MSSP ACOs. Dana Hart, the executive director, and the medical directors, Leonard Sukienik, DO, and Theresa Goebel, DO, say the ACO has been successful because it has focused on primary care physicians and getting them in sync with the ACO and its incentives rather than following the playbook that involves hiring case managers.
"It is supposed to be about the primary care physician," says Sukienik. "It is not supposed to be about adding more people into the mix."
Goebel says the ACO has worked with participating physicians on creating schedules that leave openings for same-day visits. Physicians have also been coached to schedule and use the correct billing codes for wellness visits and, after their patients have been discharged from a hospital or skilled nursing facility, for transition care management.
There's probably plenty of room in the ACO-sphere for both hospitals and physician groups to prosper, especially with hospitals morphing (some would say mushrooming) into organizations that no longer live and die by the filled bed. But Sukienik sees physician groups as being the better vehicle for the ACO. "As a hospital, they can control admissions — who comes in and out — but after a year or two, those controls don't work as well as letting physicians do their jobs."
Peter Wehrwein is a freelance writer in Newton, Mass.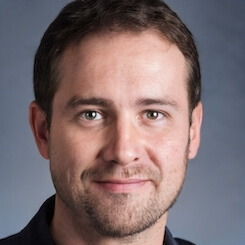 Paul Lendner ist ein praktizierender Experte im Bereich Gesundheit, Medizin und Fitness. Er schreibt bereits seit über 5 Jahren für das Managed Care Mag. Mit seinen Artikeln, die einen einzigartigen Expertenstatus nachweisen, liefert er unseren Lesern nicht nur Mehrwert, sondern auch Hilfestellung bei ihren Problemen.