While both pirfenidone and nintedanib bolster lung function for this fatal disease, they do not improve survival rates
Idiopathic pulmonary fibrosis (IPF) is the most common of 200 unique diseases included in a grouping called interstitial lung disease (ILD). All affect the area of the lung that surrounds the air sacks. Although some of the individual diseases included in the grouping ILD have known causes, the exact cause of IPF is unknown.
In the past, it was thought that exposure to cigarette smoke, coal, silica, stone, wood and metal dust, and livestock might have caused it. But these pneumoconioses are now thought to be different diseases entirely.
Incidentally, since the diseases in this category overlap in their clinical and radiographic characteristics, many were misdiagnosed in the past. Therefore, historic comparisons are virtually useless. In fact, until recently, few large, placebo-controlled clinical trials had been conducted. Early studies of IPF enrolled a heterogeneous population of patients with ILD.
It was not until 2000 that the American Thoracic Society outlined criteria to distinguish IPF from other ILDs. Also, meaningful endpoints are still undergoing refinement.
Symptoms
IPF usually develops in people between ages 50 and 70. It is estimated that there are currently between 50,000 to 70,000 people in the United States with IPF, and another 15,000 to 20,000 are diagnosed each year. The clinical presentation of IPF is a dry, nonproductive cough associated with progressive shortness of breath, impaired pulmonary function, and a sound not unlike the sound of Velcro being pulled apart when a physician listens to a patient's chest with a stethoscope.
The diagnosis depends on excluding other causes of ILD. Although surgical biopsy has traditionally been used to make the diagnosis, high-resolution computerized tomography (HRCT) has eliminated the need for surgery in some cases. When a battery of diagnostic studies does not support a "confident" diagnosis of IPF, however, a lung biopsy is needed.
Prognosis is poor, with a median survival of two to five years and a five-year survival of 20%–40% once the diagnosis is made. For comparison, this is a worse outcome than either colon cancer or multiple myeloma. Death occurs from respiratory failure and cardiac failure — the patient suffocates.
In the past, because it was thought that this was an immune or inflammatory disease, a number of nonspecific, non-FDA-approved therapies were attempted. These included interferon gamma, anticoagulants, antiinflammatories, and antirejection drugs, such as corticosteroids and the immunosuppressive agents azathioprine and cyclophosphamide. Another drug, N-acetylcysteine, an antioxidant, was also tried. None of these were ultimately found to be effective.
Rare occurrence
That all changed recently when, in a rather rare occurrence, the FDA approved two very different therapies on the same day. The now-competing therapies are pirfenidone, to be sold under the brand name Esbriet (developed by InterMune, a wholly owned subsidiary of Roche), and nintedanib, to be sold under the brand name Ofev (developed by Boehringer Ingelheim).
Esbriet will cost about $94,000 per year. Ofev will cost $98,000.
Because these two drugs were approved based on placebo-controlled trials and were not compared with one another, and because there were significant differences in the enrollment criteria of the various clinical trials that led to their approvals, comparison of endpoints is not possible.
Pirfenidone's mechanism of action is unknown, but is speculated to interfere with the production of transforming growth factor beta and tumor necrosis factor-α, two proteins involved in how cells grow as well as in inflammation. All told, more than 1,400 subjects have used pirfenidone. Also, more than 170 subjects have been exposed to the drug for more than five years.
Pirfenidone was studied in three clinical trials, including ASCEND, the pivotal trial. The placebo-controlled randomized clinical study leading to approval compared 801 mg (three tablets of 267 mg each) of pirfenidone given orally three times per day with placebo in 555 patients. ASCEND investigators enrolled patients in nine countries and 127 centers.
Forced vital capacity
The primary endpoint was a change (at least 10%) in forced vital capacity (FVC). At week 52, 17% of patients receiving pirfenidone showed a 10% or greater decline in predicted FVC, compared with 32% of patients receiving placebo. In addition, nearly a quarter (23%) demonstrated no decline in FVC at week 52, compared with only 10% of those receiving placebo. Survival was evaluated in all three studies. The product's prescribing information states, "All-cause mortality did not show a statistically significant difference."
Adverse events that included elevated liver function tests, photosensitivity, and gastrointestinal and skin-related problems were generally mild to moderate in severity, self-limited, and without clinically significant consequence. Of note is that the drug must be titrated upward over 14 days to reach full dosage. Also, if a patient misses more than 14 days of treatment, the patient must retitrate.
The second drug, nintedanib, was studied in 1,231 patients in one phase 2 study and two phase 3 studies. All studies were randomized, double-blind, placebo-controlled trials comparing oral nintedanib 150 mg bid against placebo for 52 weeks. The primary endpoint was the annual rate of decline in FVC.
A statistically significant reduction in the annual rate of decline of FVC was demonstrated in patients receiving nintedanib based on a random coefficient regression model. In the three trials, decline in the nintedanib groups ranged from minus 60 mL to minus 115 mL. In the placebo-treated group, the declines were minus 191 to minus 240, a clinically meaningful difference.
A secondary endpoint, acute IPF exacerbation, defined as worsening or onset of dyspnea, new chest X-ray findings, and/or new HRCT abnormalities, was noted to be significantly reduced in two of the studies but not in the third. All-cause mortality was also assessed but did not show a statistically significant difference.
Safety warnings include elevated liver enzymes and elevation of bilirubin. In addition, gastrointestinal effects were more common in the treated group.
During the past half-century, tremendous knowledge has been gained about the family of lung diseases to which IPF belongs. Neither pirfenidone nor nintedanib has demonstrated survival benefit. Both have demonstrated clinically significant improvement in lung function in this rapidly fatal disease. These changes again provide hope for even more developments in Tomorrow's Medicine.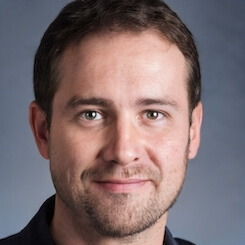 Paul Lendner ist ein praktizierender Experte im Bereich Gesundheit, Medizin und Fitness. Er schreibt bereits seit über 5 Jahren für das Managed Care Mag. Mit seinen Artikeln, die einen einzigartigen Expertenstatus nachweisen, liefert er unseren Lesern nicht nur Mehrwert, sondern auch Hilfestellung bei ihren Problemen.