Despite last year's fiasco at Penn State and growing concern about the effectiveness of such programs, employers are still believers
Reports about wellness programs have occupied this space many times. Why shouldn't they? Employers demand, insurers supply.
Jaan Sidorov, MD, a consultant, former health plan medical director, and member of our editorial advisory board, says, "It's a no-brainer." He adds, "Employers and their employees want them. Laypersons believe that wellness programs, thanks to prevention and health promotion, should translate into lower premiums."
Yet thanks in part to last year's fiasco at Penn State, the benefits of wellness have been questioned. Writing in the Los Angeles Times (http://tinyurl.com/op-ed-wellness), Rahul K. Parikh, MD, asked, "Do such programs have the intended effect of healthier employees and lower health-care costs? As more businesses embrace health incentives, these questions are becoming more urgent."
Does it work?
There's no doubt where Al Lewis stands. Lewis, the founder of the Disease Management Purchasing Consortium, says that if wellness programs were so popular with employees, then the penalties and incentives would not have doubled in the last four years.
"Wellness programs are so worthless that employers basically have to force their employees to lose money if they don't participate," says Al Lewis, founder of the Disease Management Purchasing Consortium.
"People have to be paid to do wellness," says Lewis. "If something is valuable, people will pay you to do it. For example, I'm talking to you on an iPhone. Apple did not pay me to take the iPhone off their hands; I paid Apple. Wellness programs are so worthless that employers basically have to force their employees to lose money if they don't participate."
Further, Lewis contends, there's no evidence that wellness programs work — that they actually improve outcomes. He cites a study in 2009 in Health Affairs co-written by Katherine Baicker, PhD, a professor of health economics in the department of health policy and management at the Harvard School of Public Health (http://tinyurl.com/sBaicker-article).
"In the top-tier journals, there's been only one. Ever. One ever. That supported wellness," Lewis says. Baicker's article says that wellness can generate an ROI of 3.27:1. Lewis, who says he has a lot of respect for Baicker, also mentions that she "walked it back" on the NPR show Marketplace last year.
"She goes on Marketplace and says, 'It's too early to tell; we have to keep experimenting.'"
Baicker basically corroborates this, telling Managed Care that the "Health Affairs article includes many caveats, but of course such academic nuances are rarely reported in the popular press. Whenever I am interviewed, I try to reintroduce those cautions alongside the main results of the paper — so my comments on Marketplace mirror what we said in the paper itself."
What she said: First, there are clearly limitations in the broader generalization of these findings. Second, the companies implementing these programs are probably those with the highest expected returns. Third, it is difficult to gauge the extent of publication bias, with programs seeing high return on investment most likely to be written about and studies with significant findings of positive returns most likely to be published. Fourth, almost all of the studies were implemented by large employers, which are more likely than others to have the resources and economies of scale necessary both to implement and to achieve broad savings through employee wellness programs.
Lewis argues that the only ones who believe in wellness programs are those who get to sell them. "There's wellness that's done to employees, and there's wellness that's done for employees. The Penn State program was clearly done to employees. Is it something that people like intuitively, or is it something people have to be forced into? They were definitely forced into it."
No one objects to someone losing weight, stopping smoking, or exercising more. But Lewis believes that you can't pay people to do those things.
It is especially difficult to lose weight. He calls the connection between weight and health a loose correlation.
"Most of those comorbidities don't happen until you're over 65," says Lewis. "Even if they do happen when you're under 65 — like diabetes — the actual complications and the facts that are going to cause the money to go up are over 65. So as an employer, if you're seeking out cases of very early stage pre-diabetes, you're simply going to create costs for yourself."
Difficult to gauge
Parikh, in his Los Angeles Times article, said, "A number of recent studies have cast doubt on both the cost savings and the sustainability of some employee wellness programs."
One such study, Parikh wrote, showed that fewer employees were hospitalized. Money saved, right? Well, no. Those savings were offset by more visits to the doctor and use of prescription drugs.
For health insurers, though, this debate is academic. Randel K. Johnson, the senior vice president for labor, immigration, and employee benefits at the U.S. Chamber of Commerce, wrote an op-ed last April in The Hill with the telling headline, "The Truth About Workplace Programs: Everybody Wins" (http://tinyurl.com/Johnson-article).
"In identifying impending and current chronic disease and illnesses, these programs offer another way to advance our country's health care evolving approach beyond simply treating diseases and caring for the sick to improving health and maintaining wellness. These wellness programs give people tools to identify their risk factors, improve their health, modify unhealthy behavior, and stay well both in the workplace and at home."
We circle back to Sidorov's point: Employers want wellness programs. He also argues that they are not as ineffectual as Lewis and others think.
"I think insurers have internal numbers that have not been made public that do show a beneficial impact on utilization," says Sidorov. "What's more, even if there isn't that much of a return on investment, it's what the market wants, and that alone qualifies as a classic loss-leader.
"In addition, health plans with a reputation for strong wellness programs may benefit from stickiness with consumers who are baseline healthy and dilute the risk pool. Last but not least, health plans are, whether they like it or not, in the public spotlight and, from a brand as well as public policy perspective, need to be perceived as part of the solution."
It comes down to execution, Sidorov believes. Penn State shows how things can go wrong, but is not an indictment of wellness programs. "I have some opinions about Penn State — charging more for nonparticipation, a school in turmoil, ultimately meritless but hot-button concerns over privacy, suspicious faculty, effective communications from a few alarmed professors, a rather ham-fisted administrative response, and the distractions that come from a national spotlight. These have more to do with execution than merit."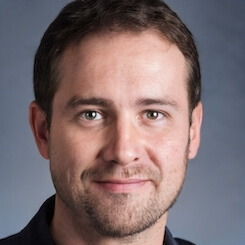 Paul Lendner ist ein praktizierender Experte im Bereich Gesundheit, Medizin und Fitness. Er schreibt bereits seit über 5 Jahren für das Managed Care Mag. Mit seinen Artikeln, die einen einzigartigen Expertenstatus nachweisen, liefert er unseren Lesern nicht nur Mehrwert, sondern auch Hilfestellung bei ihren Problemen.