Fewer than half of the 137 groups reported spending below Medicare's benchmark, with total savings of $401 million
To hear Medicare officials tell it, the first year of its pilot program for accountable care organizations was a triumph, with $380 million in savings to boast about. "If these results and savings continue, this will be a phenomenal success story for the Medicare program," Jon Blum, MBA, the principal deputy administrator at the Centers for Medicare & Medicaid Services, told reporters in late January.
On the other hand
But the numbers tell a slightly less inspirational story to some of the consultants and industry trend watchers who have been working with ACOs. They have concerns that might well put a chill on some of the ACOs working with managed care organizations. And they are raising fresh questions about the need for standardizing the benchmarking and scorekeeping that payers have been working on in isolation, heightening concerns that there's less savings here than anticipated from the rosiest early projections.
First, slightly less than half of the 114 ACOs in the Medicare Shared Savings Program reported lower spending against their benchmarks, a basic goal for a provider program that aims to lower costs by improving the delivery of health care. Only 29 of those ACOs actually lowered costs enough to qualify for a shared-savings cut — splitting the cash $126 million for the ACOs and $128 million for Medicare. Only 9 of 23 Pioneer ACOs — a model that includes more experienced players at the coordination game working in line with private payers as well — generated significant savings ($147 million split with Medicare) while exceeding quality metrics.
Some analysts were left scratching their heads at the $401 million savings total, which topped Medicare's expected savings.
There were a number of unanswered questions to puzzle out of the first-anniversary statement, as well as concerns about the low rate of success among the ACOs in achieving real savings.
"We probably expected to see a few more [ACOs] qualify for shared savings," says David Muhlestein, PhD, the director of research at Leavitt Partners, who has been watching the ACOs' performance closely for clients on the payer and vendor side of the business. Also, he adds, it's not clear whether there were any offsetting losses, situations in which some ACOs saw their costs rise. As it stands, with only about a quarter of the ACOs making bonuses, "it makes [adopting an ACO model] a harder sell for the provider organization.
"I really don't see ACOs as being the magic bullet that will rein in costs," says David Muhlestein, PhD, director of research at Leavitt Partners.
"With the commercial side, if they're taking downside risk and half broke even or lost money, that's going to make for a harder sale to the board," he adds. "They could be losing money."
But there's an upbeat message too. "The fact that 29 ACOs did get bonus payments means that there are models out there that are working," says Muhlestein. "The key is to identify what they were doing that made them successful and improve on it."
For Muhlestein, the big unanswered question is which groups did better: the hospital-based ACOs that were managing costs for hospitalized patients, or the physician-based ACOs that were trying to keep patients out of the hospital with better care? He's betting that it was the latter.
"This initial year was a learning year," says Muhlestein. "You can't just sign a contract and then start coordinating care better. There's an investment, an upfront, so I'm not surprised to see they weren't up to speed." Neither were some other ACO-watchers surprised.
Managing the data
"Most ACOs spent the first year getting their hands around the data," says Farzad Mostashari, MD, the former national coordinator for health care IT, who is now at the Brookings Institution working with ACOs and new payment models. But last year also marked a period of very low price inflation for Medicare, making it particularly hard to find savings.
Smaller ACOs complain about "how hard it is to get shared savings contracts from many payers," says Farzad Mostashari, MD, of the Brookings Institution.
"If there's one thing I wish commercial payers would do more of, it is to simplify the process," he adds. Payers need to standardize shared-savings contracts so providers can more efficiently target a broad swath of the patients they see.
"If 15% [of patients are] eligible now," says Mostashari, "how about the other 85%? I can't transform my practice on 15%.
"If there's one thing that comes out of discussions with ACOs, particularly the smaller ones, it's how hard it is to get shared savings contracts from many payers." It takes more than a year to really begin to do population health management and care coordination, Mostashari says. He expects to get a better understanding of what works and what doesn't in the second year.
"Some organizations came into this thinking they could just have monthly meetings with the doctors and exhort them to do better, but that's not going to cut it," he adds.
Just getting started
Clif Gaus, ScD, CEO of the National Association of ACOs, recently did a webinar with representatives of 35 of the 114 Medicare ACOs, and 9 out of 10 of them said they were in it for the long haul, planning to finish the three-year pilot and do their best to make it work.
"Getting systems in place and implementing tracking programs is a pretty heavy challenge," says Clif Gaus, ScD, CEO of the National Association of ACOs.
"I'm optimistic that many more that didn't show savings in year 1 will in year 2," says Gaus. "This is just the beginning of savings."
"It's a very challenging operational exercise to bring the ACO from its inception to implementing all of the good things that ACOs should be doing to improve care and lower cost," adds Gaus. "We know the process works in lowering cost and improving care, with better coordination. We also know that better post-hospital follow-ups reduced readmissions. Getting systems in place and implementing tracking programs is a pretty heavy challenge."
Ultimately, it may also prove inadequate to bringing about a major change in the way providers are paid, focusing more on quality than fees. Says Muhlestein: "If you can lower costs between 1% and 2%, that's going to be billions of dollars, but it's still just 1%–2%. They're not bending the cost curve.
"I really don't see ACOs as being the magic bullet that will rein in costs"
Meetings
| | | |
| --- | --- | --- |
| Medical Devices Summit | Boston, MA | February 19–20, 2015 |
| 7th Health Plan Innovation Summit on Consumerism | Orlando, FL | February 25–26, 2015 |
| 3rd Annual Summit to Improve Adherence and Enhance Patient Engagement | Philadelphia, PA | March 9–10, 2015 |
| Value-Added Solutions for Enhanced Customer Experience | Philadelphia, PA | March 9, 2015 |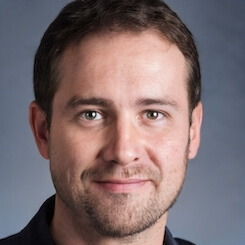 Paul Lendner ist ein praktizierender Experte im Bereich Gesundheit, Medizin und Fitness. Er schreibt bereits seit über 5 Jahren für das Managed Care Mag. Mit seinen Artikeln, die einen einzigartigen Expertenstatus nachweisen, liefert er unseren Lesern nicht nur Mehrwert, sondern auch Hilfestellung bei ihren Problemen.