Insurers and ACOs should be able to work together to tackle a problem that wastes as much as $42 billion a year
The long list of strategies to combat antibiotic overuse that leads to drug-resistant superbugs is proving to be a tug of war.
There are signs that efforts to use antibiotics responsibly are paying off, particularly in declining prescriptions for the common cold and flu, but new highly or totally drug-resistant pathogens still appear and proliferate. More than 2 million ­antibiotic-resistant infections occur annually.
Last year, the Centers for Disease Control and Prevention (CDC) sounded an alarm on a nightmare bacterium — carbepenem-resistant Enterobacteriaceae (CRE). One strain is totally drug-resistant, and while it is still relatively uncommon, its prevalence rose from 1% to 4% in health care facilities across the country.
Its mortality rate is approaching 50%.
Antimicrobial resistance drives up the medical loss ratio of health plans with inpatient admissions for drug-resistant infections and by increasing the length of hospital stay for chemotherapy, dialysis, surgery, and organ transplantation patients who have a resistant infection. Drug overuse in clinics and doctors' offices results in antibiotic escalation and the need for repeat therapy when first-line antibiotics fail.
The report "Avoidable Costs in U.S. Healthcare," (June 2013) by IMS Health says that in 2012 there were 900,000 hospital admissions for drug-resistant conditions and that the avoidable cost from antibiotic misuse ranges from $27 billion to $42 billion.
The cure is the cause
"The primary driver of drug resistance is the use of antibiotics," says Lance Price, PhD, a pioneering antibiotic researcher at George Washington University.
Henry Chambers, MD, chairman of the Infectious Disease Society of America's antimicrobial resistance committee, says that "As long as you're using drugs, there will be drug resistance."
CDC Director Thomas Frieden, MD, told the President's Council of Advisors on Science and Technology, "We estimate about half of all the antibiotics used among people in the United States are either unnecessary or inappropriate. We are taking this precious resource and squandering it. To be frank, there's a very poor state of practice in terms of antimicrobial prescribing."
In its 2013 threats report, the CDC says, "Programs to improve antibiotic prescribing are not widely used in the United States. These inpatient and outpatient programs hold great promise for reducing antibiotic resistance threats, improving patient outcomes, and saving health care dollars."
Price argues that accountable care organizations (ACOs) and integrated delivery systems have great potential to reduce antibiotic overuse and misuse. Chambers describes how this can start to happen.
"Managed care organizations have a vested interest in keeping patients healthy and reducing treatment failures," he says. "I look to managed care organizations to provide more leadership."
The idea is that delivery systems and ACOs that focus on the continuum of inpatient/outpatient care with financial incentives to improve efficiency have the resources, structure, and incentive to move to evidence-based practices that can reduce inappropriate use.
"I've been to hospitals in Denmark where their drug resistance rates are really low because they have a comprehensive approach to control antibiotic use in the hospital and outpatient clinics and because they remember all the public health lessons such as hygiene and patient education," says Price. "We can control these things."
Making changes will not be easy; the inappropriate use of antibiotics is linked to longstanding prescribing practices. "Despite some improvement, the overprescribing of antibiotics for viral infections, primarily upper respiratory infections, in the office is an important contributor to increased resistance, says Chambers. "Is it easier for a doctor to write a prescription for an antibiotic or spend 20 minutes trying to talk a patient out of wanting one?"
Entrenched prescribing behaviors also exist in hospitals. "If a patient is admitted for heart failure and there is an abnormal chest X-ray, the physician may not know whether it is pneumonia or something else, so he orders an antibiotic while he assesses the situation," says Chambers. "Even when it is clear that pneumonia does not exist, the physician may be reluctant to stop the antibiotic."
Another factor that makes it hard to move to more effective use of antibiotics is guidelines that call for rapid initiation of antibiotic therapies, which in practice often means that empiric broad-based therapy is started before pathogen cultures are read. This promotes resistance.
The CDC and others are increasingly pushing the idea of getting bacterial cultures from patients before starting a course of antibiotics and taking an antibiotic timeout to reassess how they are working after 48 or 72 hours as a means to curtail unnecessary drug use or determine more effective therapy.
A more systematic approach to antibiotic use is needed and hospitals are the starting point, says Chambers. "We need to recognize antibiotics as a special class of drugs. I would like to see a situation where in-hospital orders for certain antibiotics are overseen by someone who has experience and knowledge of antibiotics. It's getting to the level where it is simply too complicated for someone who is not paying attention to the latest developments to have the knowledge needed to know the resistance or the prevalence of different strains that require a specific drug."
The precedent for this approach, Chambers says, lies in cancer care, where only an oncologist can write orders for certain oncologic drugs.
The use of antibiotics can be improved even in hospitals that do not have an infectious disease specialist, says Chambers. Pharmacists may be able to bridge the gap in some cases. "I know a lot of about antibiotics, and I have no trouble listening to pharmacists telling me about antibiotics, because that's their job."
The CDC has created a formal antibiotic overuse program for hospitals that may be adopted by integrated delivery systems or ACOs. It was developed by the Institute for Healthcare Improvement (IHI), the agency known for creating inpatient performance improvement programs, and the CDC. The Antibiotic Stewardship Drivers and Change Package lists four key drivers for reducing inappropriate antibiotic utilization (see table). The key elements have an emphasis on practicality and ease of implementation in all hospitals, the CDC says.
Drivers of antibiotic stewardship
Overarching driver
Administrative and physician leadership and culture
Primary driver #1
Timely and appropriate initiation of antibiotics
Primary driver #2
Appropriate administration and de-escalation
Primary driver #3
Data monitoring, transparency, and stewardship infrastructure
Source: Antibiotic Stewardship Drivers and Change Package; http://1.usa.gov/1eB9RTL
Each of the primary drivers lays out specific steps such as developing pathways and order sets.
The CDC and IHI worked with eight hospitals over nine months to test the program and determine the feasibility of implementation in hospitals of varying size, acuity, and location.
Standardized therapy
The CDC (http://bit.ly/citations-1) provides citations for published articles on the clinical and cost effect of stewardship programs. Those studies show that it is possible to standardize therapy and reduce costs significantly by techniques such as reducing escalation in therapy or using very targeted therapy. Some of these studies incorporated the activities and policies recommended by Chambers and Price, such as a review of antibiotic orders by an infectious disease specialist or pharmacist.
Tackling antibiotic misuse may be an idea for health plans as they continue to work on delivery system reforms and expand the performance measures they incorporate into contracts with integrated delivery systems and the various forms of accountable care organizations.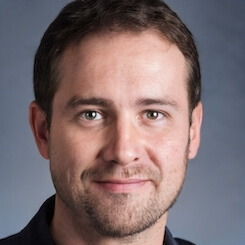 Paul Lendner ist ein praktizierender Experte im Bereich Gesundheit, Medizin und Fitness. Er schreibt bereits seit über 5 Jahren für das Managed Care Mag. Mit seinen Artikeln, die einen einzigartigen Expertenstatus nachweisen, liefert er unseren Lesern nicht nur Mehrwert, sondern auch Hilfestellung bei ihren Problemen.