The CDC calls antibiotic resistance the world's most pressing public health threat, saying it requires collaborative action from all stakeholders: physicians, hospital administrators — and health plans
We have entered the post-antibiotics era. "There are patients for whom we have no antibiotic treatment options," says Arjun Srinivasan, MD, associate director for the Healthcare Associated Infection Prevention Programs at the Centers for Disease Control and Prevention.
"For those patients we see very high mortality rates. We know that roughly half of the patients who get the highly resistant bacterium carbapenem-resistant enterobacteriaceae in their bloodstream will die," he adds. "So, it's not hyperbole to say that some patients will die of these infections because we can't treat them."
For some patients with certain specific infections, there are no known therapies, he says, adding that five years ago, we could have treated patients with these infections. Today, antibiotic resistance has become one of the world's most pressing public health threats, and treatment for patients with some infections is no longer possible.
In a report,"Antibiotic Resistance Threats in the United States, 2013," the CDC said that at least 2 million people become infected each year with antibiotic-resistant bacteria, and at least 23,000 people die annually as a direct result of these infections, which increase hospitalizations and extend hospital stays, adding considerable and avoidable costs to the health care system.
Estimating the effects of antibiotic resistance on the U.S. economy is challenging, the CDC report said. The most recent estimate was done in 2009 and showed that excess direct health care costs could be as high as $20 billion and lost productivity costs could be as high as $35 billion. The CDC estimates come from "Hospital and Societal Costs of Antimicrobial–Resistant Infections in a Chicago Teaching Hospital: Implications for Antibiotic Stewardship," a 2009 article by Roberts and colleagues published in Clinical Infectious Diseases.
Citing the same source, the Alliance for the Prudent Use of Antibiotics (www.APUA.org) at Tufts University said the cost in 2009 to treat one patient with an antibiotic-resistant infection was $18,588 to $29,069. The economic burden on the health care system from resistant infections was $20 billion annually.
One such infection in a hospitalized patient adds 6.4 to 12.7 days to that patient's stay, APUA said. These infections also cause a 200% increase in the risk of death for hospitalized patients, APUA said.
On March 7, the CDC reported in its Morbidity and Mortality Weekly Report (http://bit.ly/Anti-b) that antibiotic prescribing in hospitals is often incorrect and that patients frequently are exposed to antibiotics without proper evaluation or follow-up. Such misuse of antibiotics puts patients at risk for adverse drug events and Clostridium difficile infection.
Managed care organizations have an important role in collecting data that hospitals, nursing homes, and physicians can use to manage antibiotics, but performance of health plans to ensure proper use of antibiotics is stagnant or declining, according to the National Committee for Quality Assurance.
Poor health plan performance
In its State of Health Care Quality 2013 report, the NCQA reported little or no progress on stemming the overuse of antibiotics, the main cause of antibiotic resistance. The NCQA's Healthcare Effectiveness Data and Information Set (HEDIS) measures the rate of avoidance of antibiotic treatment in adults with acute bronchitis. On this measure, plans' HEDIS scores are strikingly and perpetually low.
In seven years, the rate has never exceeded 30% in HMOs or PPOs, the NCQA said. "Performance in 2012 was essentially flat, compared with the year before. Over five years, the only statistically significant changes have been performance declines." Commercial HMOs' average rate fell from 28.7% in 2006 to 24.6% in 2012. The commercial PPO rate fell from 29.3% to 21.4% in the same period (see "Avoidance of Antibiotic Treatment in Adults With Acute Bronchitis," below).
Avoidance of antibiotic treatment in adults with acute bronchitis
Sample of plans shows a considerable range of performance on avoidance of antibiotic therapy in adults with acute bronchitis
Commercial HMO health plan performance in New York*
Plans do better on the children's version of this measure, Appropriate Treatment for Children With Upper Respiratory Infection, but performance there also has not improved, the NCQA added.
Physicians often feel that patients pressure them to prescribe antibiotics for viral infections, and yet the NCQA says physicians should not prescribe antibiotics except when indicated.
The New York State Health Department has a robust antibiotic monitoring system requiring health plans to report on efforts to avoid inappropriate antibiotic use in adults and children. The department published results in "2013 Health Plan Comparison in New York."
Reporting on the performance of commercial health plans, the report shows the percentage of adults ages 18 to 64 who have acute bronchitis and who did not receive a prescription for antibiotics. A higher score indicates more appropriate treatment of patients with acute bronchitis.
The report compares scores for 11 commercial plans on avoidance of antibiotic therapy in adults with acute bronchitis to the statewide average of 23%. Of the 11 plans, 6 were significantly worse than the statewide average. Four were significantly better, and one was the same. Of 10 PPOs, 5 were significantly lower. Only two were significantly higher than the statewide average of 26%. In Medicaid, 6 of 17 plans were significantly below average. The performance of four was significantly better.
Doctors get 'letters of shame'
In response to the efforts of the state Department of Health, Hudson Health Plan in Westchester County, New York, has been writing to physicians who do not follow guidelines for the proper use of antibiotics, says Janet Sullivan, MD, the chief medical officer. In this correspondence, which she calls "letters of shame," the plan says it will pay physicians to counsel patients about the appropriate use of antibiotics because so many patients believe a prescription will help them get better regardless of whether their infection is bacterial or viral.
Many doctors "are unlikely to believe that denying an antibiotic to one patient will make a difference," says Janet Sullivan, MD, chief medical officer at Hudson Health Plan.
The plan sent similar letters to hospital emergency room directors when patients were given antibiotics after diagnoses of pharyngitis or tonsillitis but without a strep test.
At the same time, health plans do not want to restrict the appropriate use of antibiotics. "If we managed the use of antibiotics too closely, we could do more harm than good," she says.
Sullivan believes sending letters after the fact may not have as strong an effect as a denial, but the alternative, requiring preapproval, would be counterproductive, she adds. "When patients really do need antibiotics, they need them right away," she says.
Failing to understand that antibiotics are effective only against bacterial infections, some patients demand a prescription. One ER physician told Sullivan that visits with patients who demand antibiotics take three minutes if he prescribes an antimicrobial but 15 minutes if he refuses. Then, unhappy patients give physicians low satisfaction scores, potentially causing a decrease in payment or a missed chance for a bonus, Sullivan adds.
Compounding the problem, many physicians and patients view antibiotic resistance as a secondary concern. "If anything, patients view it as a future danger," she says. "Even doctors who understand the risk of overuse are unlikely to believe denying an antibiotic to one patient will make a difference."
Pursuing the 'ultimate' ROI
Physician scores are only part of the problem. Health plans could require hospitals and health systems to invest in more robust antimicrobial stewardship programs, which the CDC calls the ultimate return-on-investment strategy.
"Health plans can send a very clear message that there are certain processes that are associated with high quality medical care and that's what they will pay for, such as preventing infections, more hand washing, and using antibiotics properly," Srinivasan said.
"These are best practices, which health plans should pay for. Conversely, they should not pay for medical care processes that are not associated with delivering high-quality care."
Health plans generally let hospitals manage their own antimicrobial stewardship programs, says Brian A. Potoski, PharmD, an associate professor in the Department of Pharmacy and Therapeutics at the University of Pittsburgh School of Pharmacy and the associate director of the Antibiotic Management Program at the University of Pittsburgh Medical Center.
"There's a big push among health systems to develop stewardship programs and to get hospitals to talk to each other about these efforts, which are an important way to improve patients' outcomes and control costs," he says. "But the driver has been the hospitals, not managed care organizations."
Antimicrobial stewardship programs are needed because physicians caring for hospitalized patients with infections often prescribe broad-spectrum antibiotics while waiting for laboratory tests to confirm the specific pathogen before a pharmacist can recommend an appropriate antimicrobial. Broad-spectrum antibiotics may be of little use when the pathogen is unknown.
Antibiotic stewardship programs help ensure that patients get the right antibiotics at the right time for the right duration, the CDC reports. By identifying appropriate therapies, these programs reduce lengths of stay and costs. For inpatients, stewardship programs in hospitals and health systems have consistently shown savings of $200,000 to $400,000 annually, the CDC says. A study done at the University of Maryland showed one antibiotic stewardship program saved $17 million over eight years.
Cutting the time to treat
At the University of Pittsburgh Medical Center, the microbiology laboratory has been testing a mass spectrometry analyzer that it plans to put online soon. The technology requires only a few hours from the time a suspected bloodstream infection is drawn from a patient to when the pathogen is identified, Potoski says. Traditional testing can require at least 24 hours to grow an organism before it can be identified.
"This technology lets us identify the infection faster than the old biochemical way and therefore we can initiate antibiotics faster," he says. "Because you are ahead of the game in identifying the infection, you are also ahead of the game in terms of choosing the proper antimicrobial. With this technology you can adjust your antibiotics to something more narrow-spectrum. Narrowing the spectrum likely prevents bacterial resistance to more broad-spectrum antibiotics and will help ensure patients receive the right antibiotic as early as possible, which will save lives and money too."
Using mass spectrometry equipment may help cut costs by $80,000 per year, an amount that could mean a hospital would get a return on its investment within about three years, he adds.
Insurers with risk contracts or shared savings arrangements with hospitals and health systems may want to consider supporting the purchase of such equipment to improve patient care.
"It makes sense for an insurer partnering with a health system to invest in this technology. Then, the system can make the best impact on these diseases and shorten the length of stay, thus saving hospitalization costs," Potoski adds. "Stewardship teams focus first on improving patient outcomes, and if you improve patient outcomes, the costs follow."
Using mass spectrometry, an antimicrobial stewardship initiative for patients with Gram-negative bloodstream infections at the 1,000-bed Methodist Hospital in Houston has the potential to save an estimated $18 million over 12 months, according to a study published last year. One of the keys to the program was having a pharmacist on call to work closely with the staff in the microbiology lab to select the appropriate antibiotic. The hospital is now testing the same protocol on other bloodstream infections.
For MCOs, the importance of this study and others like it on the ROI potential of antibiotic stewardship programs is that the savings would accrue to any hospital that is part of an accountable care organization. By helping to contain infectious disease costs, the ACO would share in any savings under a risk contract.
Using data to monitor disease resistance
Another approach MCOs can use to limit antibiotic resistance is to track resistance in affiliated hospitals. Ramanan Laxminarayan, an economist and director of the Center for Disease Dynamics, Economics & Policy (CDDEP) in Washington, says most providers recognize the problem of antibiotic resistance but are indifferent about their own role in limiting it.
Some VA hospitals use the Drug Resistance Index (DRI), a tool developed by the Center for Disease Dynamics, Economics, & Policy, to measure antibiotic resistance onsite. The center's Ramanan Laxminarayan says the DRI could give hospitals a competitive advantage.
"There's always a sense that it's someone else's problem because we don't have enough data to show how much of a problem antibiotic resistance is in each facility," says Laxminarayan, a research scholar and lecturer at Princeton University and an expert on the economic effects of drug resistance.
To simplify the tracking of antibiotics' effectiveness and therapeutic options, CDDEP developed a drug resistance index (DRI).
The DRI is a simple index of the average effectiveness of antibiotics available to treat infections. It shows antibiotic resistance and consumption trends and can be applied at any geographical level, including individual hospitals. If enough facilities used the DRI, it could be employed to compare one facility against others.
"It's a single number you can track and has been adopted in Vietnam, India, and South Africa. The U.S. military is using it in some of its hospitals, such as the VA hospitals in Baltimore and Pittsburgh. We need an easy way to talk about drug resistance, a way that's simple to understand for administrators who may not be medical professionals. The DRI is just that: a simple tool that shows the overall levels of transient resistance," he says.
The DRI, widely used, might help many health care providers shake off any apathy about antibiotic resistance. "Hospital administrators tend to think that many cases of methicillin-resistant Staphylococcus aureus (MRSA) just come in with certain patients and there's nothing they can do about it. But in fact, it is possible to do better than your neighbor hospitals even if patients are moving among nearby facilities," Laxminarayan says.
Pursuing better care
Discovery Health, one of the largest health insurers in South Africa, is developing a DRI as one component of its infection-control efforts with large public and private hospitals. Since 2009, Discovery Health has encouraged private hospitals to measure and report rates of four high-cost infections: central-line associated bloodstream infections (CLABSI), ventilator-associated pneumonia (VAP), catheter-associated urinary tract infections (CAUTI), and surgical site infections (SSI) as part of the nationwide Best Care … Always! (BCA) campaign, says Gareth Kantor, MD, an anesthesiologist and senior clinical consultant to Discovery Health. The insurer also collects data on hospital use of measures of overuse and underuse of antibiotics, such as multiple concurrent antibiotics, surgical prophylaxis rates, and appropriate use of microbiology tests when selecting antibiotics.
The BCA campaign was inspired by the work of the Institute for Healthcare Improvement, in Cambridge, Mass., which has provided technical assistance for South Africa's public hospitals.
Another aspect of BCA involves developing and implementing antibiotic stewardship programs. "Currently, we have more than 200 public and private hospitals involved in this initiative," Kantor says. "We have data from hospitals showing all infections declining in number. But the hospitals are not required to report. So we measure independently and feed our data back to providers, particularly on antibiotic utilization, both for stewardship purposes and as markers of health care-associated infections. We estimate that between 200 and 400 lives per year have been saved through the prevention of CLABSI alone."
Diagnosis- and infection-rate data are often incomplete estimates because Discovery Health collects these numbers from claims.
"We don't require hospitals to report their infection rate numbers partly because they have to learn to do so reliably and because we want to avoid any opportunity for gaming the system. Therefore, we are not confident in our measurements at the provider level, but we are sure that improvement is taking place overall," Kantor says.
"Our most important objective is to promote improvement across all hospitals, and, of course, some hospitals are better than others. When we see that, we encourage the sharing of best practices with other hospitals," he adds.
Tracking payment for antibiotics
The DRI would provide a high level measure of antibiotic resistance. To build the DRI, Discovery Health uses data on payments for quinolones and other antibiotics to treat urinary tract infections. These data are combined with numbers from the South African Society of Microbiology's aggregated laboratory data from urine cultures growing Escherichia coli. The DRI shows that resistance to quinolones has been rising slowly in most areas.
"The problem is not so much with the methodology as that we don't have all the data needed to measure a set of DRIs specific to common clinical syndromes, such as UTI or pneumonia and common pathogens. So far, we have simply looked at the use of antibiotics for one clinical syndrome," Kantor explains. "Now we want to ask the clinicians and microbiologists if these numbers look real. If these measures appear to be accurate, we would advocate their use, along with properly defined infection rates, to monitor the use of our antibiotic stewardship initiatives."
Using laboratory results for each pathogen and for each antibiotic being used in each hospital would produce a DRI for each hospital, Kantor says. "That could be our next step," he adds.
Using incentives to foster improvements
As Discovery Health shows, health plans can play an important role in preventing antibiotic resistance, says James Cottam, PhD, global product manager for antimicrobial stewardship and health care-associated infection at Alere. "There are many areas where health plans can make a difference in terms of limiting and preventing resistance, such as requiring consistent reporting of infections and associated data and emphasizing stewardship programs in health care facilities," he says.
"Another important area that health plans could concentrate on is increasing the awareness and use of rapid diagnostic testing among providers to better target and implement antibiotic choices as part of antimicrobial stewardship programs, both in primary and secondary care," he adds. Alere is working with the Alliance for the Prudent Use of Antibiotics (APUA) at Tufts University to provide educational materials to health care professionals and health plans on the effect that rapid diagnostics can have on informed decision making and the appropriate use of antimicrobials. This educational campaign is called Test Target Treat.
Cottam echoes the comments of the CDC's Srinivasan when citing the role that payment mechanisms play in fostering improvements in the use of antibiotics. "Financial incentives can have a big impact, although care needs to be taken to ensure that the scope and execution are appropriate. Such programs can focus attention and resources on important areas and break down potential obstacles to implementation," he says.
Rapid detection of pathogens cut Methodist Hospital's costs sharply
In an article published in September in Archives of Pathology, researchers at Methodist Hospital in Houston, showed that using mass spectrometry combined with antimicrobial stewardship to identify Gram-negative bloodstream infections (BSIs) helped shorten length of hospital stays by 2.6 days.
In the article, "Integrating rapid pathogen identification and antimicrobial stewardship significantly decreases hospital costs," the researchers reported that early diagnosis of Gram-negative BSIs, prompt identification of the infecting organism, and appropriate antibiotic therapy improved patient care outcomes and decreased health care costs.
The mean stay in a control group of 100 patients was 11.9 days versus 9.3 days in the intervention group of 101 patients. Mean hospital costs per patient were $45,709 in the control group and $26,162 in the intervention group, resulting in an average per-patient savings of $19,547 in the intervention group. The researchers estimated that if the intervention had been used for all patients with Gram-negative bloodstream infections, the savings would have been about $18 million annually, and if it were applied to all patients with bloodstream infections, the savings could reach $30 million a year.
Health insurer in South Africa struggles to collect hospital data
The health care system in South Africa is like the one we have in the United States in that physicians, hospitals, and health insurers all are independent of each other.
"We have separate hospital entities, separate primary care facilities, and separate doctor groups, and all do their own thing. The health insurance providers are operating independently as well," says Dumani Kula, MD, head of hospital portfolio for Discovery Health, one of South Africa's largest health insurers. As was the practice in the United States until recently, hospitals do not employ physicians in South Africa.
"The doctors are free agents, which means that no matter how we contract with hospitals, we still need to reach the individual doctors who are prescribing antibiotics," Kula says. "We can't just ask the hospitals to address antibiotic resistance. We have to ask the doctors to do that, which is one of the more challenging parts of the problem. We have thousands of doctors who are part of the doctor groups that we contract with, but the individual doctors have their own agenda.
"The private hospitals are all on board with us in terms of wanting to do the right thing, but they don't have the direct influence over doctors that we need," Kula says. "We want as much buy-in from the doctors as possible to push this agenda forward, but there is no wide adoption of these practices across the doctor profession.
"We don't provide health care services because we are purely a financial services group that provides health insurance," Kula adds. "We have three big hospital groups that we contract with but they are completely independent from Discovery Health."
New antibiotics in pipeline, but …
A February report from the Pew Charitable Trusts finds 45 antibiotics in development — drugs that would treat some, but not all, of the resistant bacteria that cause systemic infection. The report says, "It is clear that there are too few drugs in development to meet current and anticipated patient needs." From the report:
Of the 45 antibiotics in development, 15 were in phase 1 clinical trials, 18 in phase 2, nine in phase 3, and three have submitted new drug applications. Historically, about 60% of drugs that enter phase 3 will be approved.
Four of the nine antibiotics in Phase 3 had the potential to address the single most pressing unmet need — infections caused by gram-negative pathogens. The cell structures of gram-negative bacteria and other factors render the pathogens particularly resistant to antibiotics and sometimes multiple drugs. The four drugs targeting gram-negative pathogens entered advanced development within the past five years and are being studied for the treatment of life-threatening bloodstream infections, intra-abdominal infections, complicated urinary tract infections, hospital-acquired bacterial pneumonia, and other infections.
At least 17 of the antibiotics under development were designated as "qualified infectious disease products," meaning they were being studied for serious or life-threatening infections and receiving benefits provided under the Generating Antibiotic Incentives Now, or GAIN, Act of 2012. If approved, these drugs will get extra FDA exclusivity — or time free from generic competition — under GAIN.
Only three antibiotics in early development attack bacteria in an entirely new way by sidestepping the resistance of some bacteria to available antibiotics. Other drugs in the pipeline attack the same targets in bacteria as available drugs but seek to thwart existing resistance by using new chemical compounds.
Of the 30 or so companies developing antibiotics today, only four are in the top 50 pharmaceutical companies by sales. Almost 80% of the products currently in development are being studied by small companies rather than the large pharmaceutical firms that once dominated this field.
The figures reported here do not include vaccines, biologics, new indications or formulations, or drugs to treat mycobacterial infections.
Meetings
| | | |
| --- | --- | --- |
| HealthIMPACT Southeast | Tampa, FL | January 23, 2015 |
Our other journal
P&T Journal for November 2014
FEATURES
LETTER TO THE EDITOR
Medications for Parkinson's Disease
PERSPECTIVE
The Changing Roles of P&T Committees
Epilepsy Management: Newer Agents, Unmet Needs, and Future Treatment Strategies
PIPELINE PLUS
Modest Growth Seen in Epilepsy Market
MEETING HIGHLIGHTS
European Society of Cardiology and Transcatheter Cardiovascular Therapeutics
BOOK REVIEW
"Generic: The Unbranding of Modern Medicine," by Jeremy A. Greene, MD, PhD
DEPARTMENTSMEDICATION ERRORS
Misadministration of IV Insulin Associated With Dose Measurement And Hyperkalemia Treatment
PRESCRIPTION: WASHINGTON
FDA's Proposed 503B Draft Compounding Guidance Raises Concerns of All Kinds
New Drugs/Drug News
Pharmaceutical Approval Update
DRUG FORECAST
Riociguat (Adempas): a Novel Agent For the Treatment of Pulmonary Arterial Hypertension and Chronic Thromboembolic Pulmonary Hypertension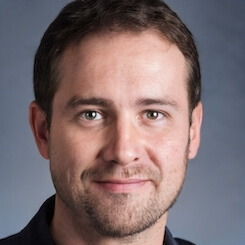 Paul Lendner ist ein praktizierender Experte im Bereich Gesundheit, Medizin und Fitness. Er schreibt bereits seit über 5 Jahren für das Managed Care Mag. Mit seinen Artikeln, die einen einzigartigen Expertenstatus nachweisen, liefert er unseren Lesern nicht nur Mehrwert, sondern auch Hilfestellung bei ihren Problemen.