Independence Blue Cross and Aetna are two insurers that have opened special centers dedicated to finding better ways to deliver care
When Independence Blue Cross (IBC) recently launched its Center for Health Care Innovation, it took on a task that many insurers seem eager to take up: research. It's not what health plans historically pursue, but these days managed care is a lot more complicated than gatekeeping or measuring actuarial risk.
Commercial health care has historically been a business-to-business enterprise in which employers decided which benefit packages to offer workers, says Terry Booker, who runs IBC's Center for Health Care Innovation. IBC launched the center in February.
With the Affordable Care Act, more individuals are buying insurance, making the system more dependent on business-to-consumer transactions. A patient-focused system requires transparency — for instance, doctor and hospital referrals based on quality metrics.
"Remember, patients are now dealing with things like high-deductible plans," says Booker. "So they're going to need to know how to spend their money."
Booker refers to a system in which the government, payers, and providers work closely together. You can't do it alone, says Booker. "You have to pull in the doctors, the hospitals, the medical-device makers. Everybody has to be pulled in on what you're trying to work on."
Of course, many insurers explore ways to do things more efficiently. For example, Aetna's hub of experimentation is called Innovation Labs, a unit dedicated to making cost-effective clinical improvements in the five most expensive areas: cardiovascular, cancer, musculoskeletal, maternity, and gastrointestinal.
"We've had nine completed pilots as of the end of 2013," says Michael Palmer, head of innovation at Aetna. One is a patient-centered medical home for oncology, which the insurer launched with the provider group Consultants in Medical Oncology and Hematology (CMOH). More than half of all new cancer patients are 65 or older and have comorbidities. CMOH oncologists function as primary care physicians who keep an eye on all the patient's problems. Typically, patients end up in the ER when they have a complication with their medication. CMOH keeps an open schedule from 8 a.m. to 10 a.m.
"One reason why we have such low adherence [to cancer therapy] is that the science is changing so quickly," says Michael Palmer, Aetna's head of innovation.
"They have nurses taking calls for the practice in the off hours in the evening," says Palmer. "The patients know that if they have a material issue, they can show up at 8 am the next day and get it dealt with rather then have to go to the ER overnight."
Aetna's Innovation Labs also recently completed a big data-analysis exercise on chronic kidney disease, creating predictive models that pinpoint which patients are likely to develop end-stage renal disease and require either dialysis or a transplant. For example, high levels of creatinine can be a predictor.
Identifying candidates
"All the medical, lab, pharmacy, and claims data that we have can help us identify those folks who would be a great candidate for a transplant," says Palmer. "Having the kind of life you can have with a healthy kidney versus being on dialysis is a really big difference." As we reported in November (http://tinyurl.com/Aetna-labs), Aetna houses the Innovation Labs program in Hartford, Conn. IBC's Center for Health Care Innovation is in Philadelphia where, Booker says, "We have a number of health care institutions and systems. We feel that we can ultimately be the Silicon Valley of health, given the type of talent and type of capabilities that we have in our region."
Machine learning algorithms
Like Aetna, IBC focuses on care delivery as a way of improving competitiveness. IBC launched several projects with the University of Pennsylvania, including one that uses GlowCap technology on pill bottles to improve medication adherence for heart attack survivors, and another study looking at how genomic testing can be used to improve clinical outcomes and lower cancer care costs.
IBC is also helping New York University use machine learning algorithms. Machine learning, says Booker, is the use of technology, statistical models, and data to understand what types of elements can be early indicators of certain conditions and behaviors. An example would be to predict what patients are most likely to get diabetes (http://tinyurl.com/IBC-Penn-Presser).
"Machine learning means that you're taking data from a number of different sources to try to come up with predictive analytics that allow you to determine with a higher degree of certainty that somebody may be suffering from a particular disease or may be predisposed to get that disease," says Booker. "It's sort of genetic testing but without the genetic information."
The information comes from various sources: health risk assessment forms, doctors' records, claims. "Then we can reach out to them proactively to encourage them to see their doctor or to recommend a care management program before they have a crisis, like needing to go to the emergency room."
The center is about 5,000 square feet and is available to staff members from nearby IBC headquarters for training and meetings, as well as to entrepreneurs. Independence Blue Cross cosponsors DreamIt Health Philadelphia, a business accelerator — or incubator — that encourages entrepreneurial startups.
DreamIt Health Philadelphia brought 10 health care startups to the Philadelphia area in 2013. Each received a stipend of up to $50,000 from IBC and Penn Medicine, and in-depth advice from experienced entrepreneurs and health care executives. DreamIt is a four-month program that IBC refers to as a boot camp.
"We're going to do another DreamIt accelerator in 2014 that will select another 10 companies that will begin the boot camp class in July," says Booker. Applications are due in May.
The companies selected last year were AirCare, Biomeme, Fitly, Grand Round Table, Lucidity Health, Medlio, Osmosis, Seratis, Speso Health, and Stat. (Find out more about the companies at http://tinyurl.com/IBC-Presser.)
One of the things that makes this business accelerator unique, says Booker, is that IBC and Penn Medicine — insurer and provider — each provide data to help the fledgling companies. Health care's most complex problems occur where payer and provider meet, says Booker. "The collaboration between Penn, IBC, and startups help make it possible to tackle these issues with real-world solutions.
"It really comes down to us being the epicenter," he continues. "How can we take information and share it with others so that we can move away from the silos and start to work together on things to our mutual benefit?"
Doctors and hospitals get information from IBC's partnerships, says Booker. "Penn may have information on 500,000 people. We may have information on 5 million people."
Larger populations make for more effective predictive modeling. "Which type of person is going to get diabetes? Which type of person is likely to become obese? Things like that will allow physicians to be proactive in working with their patients to maintain or prevent those types of chronic illnesses and diseases."
Protocols
A lot of effort at innovation involves cancer care. Aetna joined with several oncology practices in the New York/New Jersey area to encourage better use of evidence-based care. Eviti, a cancer clinical decision support vendor, supplied protocols that are based on guidelines such as those provided by the National Comprehensive Cancer Network.
"At baseline, before installing the Eviti system, practices were following published guideline therapies only 62% of the time," says Palmer. When the protocols were put in place "the percentage of evidence-based cancer therapeutic plans increased by an absolute 25%, up to 87%. We are hoping to have an associated analysis of the effect on utilization and costs later this year."
As long as the doctors in the pilot selected one of the evidence-based therapies presented by the Eviti system, the protocols were automatically authorized, thereby eliminating the need for the doctor and his practice to go through sometimes lengthy preauthorization procedures.
"The idea was to get patients moving along the pathway as quickly as possible without the back-and-forth from the insurance company about what the treatment protocols would be," says Palmer.
Research on cancer moves quickly.
"It's one thing if you have doctors curing colds," says Palmer. "There's not a lot of colds research out there. But keeping up with the cancer research is next to impossible. One reason why we have such low adherence is that the science is changing so quickly."
The incentive models in place today are grandfathered in, says Palmer, and a lot has changed since grandfather's day. "We've got to come up with some really, really materially better solutions. That's really the reason for our significant investment in this area. Without some significant investments in R&D, it's going to be very hard to upend the existing health care system."
Booker agrees: "All of us don't want to waste a whole lot of money going down the wrong path."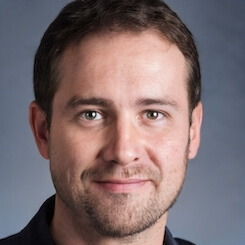 Paul Lendner ist ein praktizierender Experte im Bereich Gesundheit, Medizin und Fitness. Er schreibt bereits seit über 5 Jahren für das Managed Care Mag. Mit seinen Artikeln, die einen einzigartigen Expertenstatus nachweisen, liefert er unseren Lesern nicht nur Mehrwert, sondern auch Hilfestellung bei ihren Problemen.