Otezla (apremilast) sparks hope about treatment, but also concern about depression and suicidal thoughts
Psoriasis, a chronic scaling skin condition, affects 2%–4% of the United States population. As many as 40% of these people eventually go on to develop psoriatic arthritis, a disease similar to, and at times difficult to distinguish from, rheumatoid arthritis. About a third of patients with psoriatic arthritis do not have skin lesions at the time of their diagnosis.
No blood test can currently diagnose psoriatic arthritis, although elevations of ESR and C-reactive protein often are present. Joint damage can occur early. Most physicians start treatment with methotrexate, but many quickly move on to biologics.
Until recently, FDA-approved therapies for psoriatic arthritis all required an infusion or injection (TNF-alpha inhibitors Humira, Enbrel, Simponi, Remicaid, and Cimzia, and an interleukin 12/23 inhibitor, Stelara).
A first
That changed in March with the approval of Otezla (apremilast), the first oral medication to treat psoriatic arthritis. Marketed by Celgene, Otezla is indicated for adult patients with active psoriatic arthritis. Otezla is also the first medication in the phosphodiesterase 4 (PDE4) drug category.
Although Otezla is currently only approved for the arthritic component of psoriasis, Celgene is pursuing clinical trials that may lead to an indication for the treatment of the skin component of psoriasis.
Otezla is an analog of thalidomide, a family that also includes lenalidomide and pomalidomide. It was studied in cynomolgus monkeys. There were increases in abortion/embryo-fetal death at exposures 2.1 times the maximal recommended human therapeutic dose (MRHD), but no adverse effect at an exposure of 1.4 times the MRHD. By inhibiting PDE4, Otezla causes an increased intracellular cAMP level, but other than that, the mechanism by which Ortezla exerts its therapeutic effects in psoriasis "is not well defined."
The recommended dose is 30 mg orally (with or without food), twice daily after a five-day titration starting with 10 mg dosing on Day 1 and increasing to the eventual 30 mg dose in the morning and evening. For patients with severe renal impairment, the dose is 30 mg once per day.
Otezla is associated with an increase in depression: Roughly 1% of users developed depression during the early months of controlled clinical trials. Otezla was discontinued in 0.3% of patients because of depression or depressed mood. Suicide occurred in 3 of the 1,441 patients receiving Otezla compared to none in the placebo-treated group of 495 patients.
FDA warning
This has led the FDA to include a warning for physicians to evaluate depression and/or suicidal thoughts or behavior in patients before prescribing Otezla. Also of interest is that 10% of patients treated with Otezla had weight decreases between 5% and 10%, compared with 3.3% of those on placebo.
Otezla is not recommended for use in patients receiving drugs that strongly induce cytochrome P450. Examples include rifampin, phenobarbital, carbamazepine, and phenytoin.
Other common adverse reactions reported were diarrhea, nausea, and headache that led to discontinuation in 1.8%, 1.8% and 1.2% of patients, respectively.
The safety and efficacy of Otezla were evaluated in three multicenter, randomized, double-blind, placebo-controlled trials consisting of 1,493 adult patients with active psoriatic arthritis. Active disease was defined as three or more swollen joints and three or more tender joints despite current or prior treatment with disease-modifying antirheumatic drug therapy (DMARD).
Stable doses
Patients were allowed to receive stable doses of concomitant small-molecule DMARD therapy, including methotrexate (55%), sulfasalazine (9%), leflunomide (7%), low-dose corticosteroids, and/or NSAIDs (71%) during the trial.
Of note, prior therapy for the vast majority of patients (76%) was small-molecule DMARDs, with only 22% reporting prior use of biologic DMARDs.
The primary endpoint was the percentage of patients achieving American College of Rheumatology (ACR) response at Week 16. Patients who had not seen improvement in their tender and swollen joint counts of at least 20% (ACR20) at Week 16 were considered nonresponders.
ACR 20 results at Week 16 ranged from 32% to 41% of those using Otezla with or without the small-molecule DMARDs listed above, as opposed to 18%–19% of those receiving placebo with or without the small-molecule DMARDs. Thus, the net gain of responders to the ACR20 was, at best, 23% of patients.
ACR50 was lower. The study drug (+/– DMARDs) resulted in between 11% and 16% of patients obtaining ACR50. Placebo (+/– DMARDs) resulted in between 5% and 8% of patients obtaining 50% improvement in their ACR score.
ACR70 was attained in only 1%–4% of active drug recipients, as opposed to 1–2% of those receiving placebo (again, with or without DMARDs).
Other measures obtained during the three trials included the Health Assessment Questionnaire-Disability Index HAQ-DI). With 0 being best and 3 being worst, this standardized measurement gauges the subject's ability to perform such activities as personal grooming and dressing, arising, eating, walking, reaching, gripping, maintaining hygiene, and activities of daily living. An improvement of 0.3 or better on this 3-point scale is considered a response.
Consistent results were reported in all three studies, with 38% of Otezla recipients achieving an improvement, compared with 27% of placebo recipients.
Otezla is supplied in three forms: a 2-week starter pack that contains the titration packet of 10 mg, 20 mg, and 30 mg tablets as approved by the FDA; a bottle of 60 tablets; and a carton that contains two blister cards each with 14 of the 30 mg tablets (remember that the dose for patients with renal impairment is one 30 mg tablet per day).
Implications for insurers
This drug is not by any means stellar in its efficacy, especially given the fact that few of the patients in the clinical trials had failed biologic therapy. The side-effect profile lacks a black box, but is nonetheless bothersome if the depression and suicide risks are borne out in larger trials.
The side-effect profile lacks a black box, but is bothersome if the depression and suicide risks are borne out in larger trials.
We do not know if the depression is something always immediate or if it can develop over time. This raises a question of whether this would increase the need for monitoring.
On a plus note, the drug is considered effective if it reaches its efficacy at 16 weeks; nonresponders will probably be easily identified and the drug ceased.
The oral nature of the drug will make it attractive to many patients who are not fond of injections.
Celgene has set the average wholesale price at $22,500, somewhat less than others in the category, depending on a number of factors. Given that the field is somewhat crowded, this drug is now poised to allow more competition and increased possibility of rebate contracting.
By following the science, psoriasis patients now have another demonstration of Tomorrow's Medicine.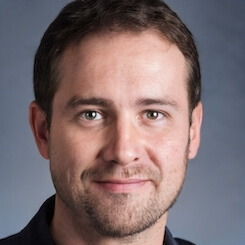 Paul Lendner ist ein praktizierender Experte im Bereich Gesundheit, Medizin und Fitness. Er schreibt bereits seit über 5 Jahren für das Managed Care Mag. Mit seinen Artikeln, die einen einzigartigen Expertenstatus nachweisen, liefert er unseren Lesern nicht nur Mehrwert, sondern auch Hilfestellung bei ihren Problemen.