As an otolaryngologist and medical director, I read last month's Viewpoint, "My Own Trip into the Treatment Trap," with great interest. I finished reading and felt great disappointment. I felt disappointment that patients probably share the author's feelings way too often. But I felt more disappointment in how the author viewed his physician.
I think the Viewpoint sheds light on a number of problems from the patient standpoint that are being addressed in today's transformative time in health care. We are all mandated to improve patient experience, improve quality, and decrease costs. The author clearly had an experience that could have been better in all of the Triple Aim categories. For that, providers should take heed.
However, I am concerned this article also raises another question: Do patient experience and patient feeling somehow take precedence over physician knowledge? Don't get me wrong, patients deserve and should demand to understand their health care issues. The Internet offers a plethora of information — both good and bad — for assisting patients with their treatment. And as a provider, it is incumbent on me to help ensure that they have an appropriate understanding.
The overlying theme of the "cautionary tale" represents an antiphysician sentiment and I believe the article shows how the physician is being devalued by the patient. With media and government coverage of physician and hospital payments, it's very easy to attack physicians based on the belief they are money-hungry unethical beings. I think a lot of my generation of physicians went into medicine because of altruistic as well as entrepreneurial opportunities. That doesn't make us bad doctors and certainly doesn't mean we make decisions based on monetary gain.
The article also seems to attack the credibility of physicians. Obviously, each patient is treated based on individual needs. But in the grander scheme, the physician is more contemplative about disease processes than is the patient. Because of training, continued education, and experience with disease processes, the physician possesses a level of knowledge not possessed by the average patient. With our current culture of handing out participation trophies and answers on how to treat symptoms available by Dr. Internet, it's no wonder patients feel on equal footing with their evaluators.
Providers spend thousands of hours building a foundation of thought based on scientific process. We spend years gaining insight and experience on disease understanding. We read volumes of text and peer-reviewed journals to ensure we are working toward outcomes-based medicine. Yet we are assessed at the least common denominator level — patient understanding. We can no longer belittle patient understanding, but must incorporate the patient's level of understanding in creating our treatment plans.
The author exhibits a lack of depth of understanding related to his disease process while professing knowledge about what treatment options are best to be skipped or ignored. Many patients enter offices with similar pseudo-knowledge and it does often make the encounter difficult from the provider standpoint.
In seven minutes or less, I have considered many things as it relates to a patient. Because I understand the disease process and have had experience with the disease process hundreds of times, read literature pertaining to tens of thousands of patients with the same disease process, and made these decisions before, I do have a better level of understanding than most patients. It is my duty to convey this to the patient to help her make a decision regarding her care.
Without discussion, I am considering etiology, pathology, pathophysiology, associated diseases, underlying predispositions, associated anatomic problems, predictive outcomes, chance of recurrence, possibility of surgery, alternative treatment options, allergy management, co-morbidities, cost, complications of care, other objective information needed, past medical history, previous surgical history, family history, medications, allergies, complications of surgery, just to mention a few. And yes, believe it or not, I probably have a pretty good idea whether or not surgery is the best option for a patient based on my prior knowledge and experience rather than how much or little I am reimbursed.
In medicine, today's provider should absolutely strive to provide the best value for the customer's time during any health care visit. We are seeing a long overdue change from a "caveat emptor" type of visit to a "the customer is always right" type visit for patients. That should not be confused with "the customer is always smarter than the provider."
The Viewpoint enumerates a number of mistakes the physician "fell into" in describing his "treatment trap." Let me enumerate some of the patient's mistakes.
First, respectfulness in the office is a two-way street. The patient seems to have been part of the communication problem based on his inquiry style. Not exactly one that is easy to work with as a provider.
Secondly, it does appear the physician did a poor job explaining. The author nicely inserts verbiage related to evidence-based medicine in attempt to make a valid argument without actually understanding the issue. The patient's preconceived notions or anecdotal beliefs about the use of long-term antibiotics in all cases are wrong. We do see overprescribing and are dealing with issues related to resistant organisms. But many indications do exist for the use of long-term antibiotics. Perhaps, if mutual respect had been established earlier, the encounter could have turned to the well-established protocols and treatments of chronic sinusitis with nasal polyps.
Thirdly, regarding the CT scan. If surgery is to be considered, it should only be performed after the appropriate imaging has been completed. The author is completely in error to assert that there is nothing to learn from the scan. The imaging study is performed to help understand the patient anatomy, extent of disease and the exact procedure that is needed when an appropriately selected patient is identified. And in the specific case of nasal polyps, the scan is actually used in the operating room in real time to offer greater safety and reduce the incidence of complications. It also does not require any dye of medical or hyperbolic necessity as described by the author.
Lastly, the author offers us on numerous occasions the opportunity to see his misinformed hubris by declaring he "had enough sense," "was done with that doctor," and by stating "which is exactly why you never want to get near a surgeon except as a last resort."
The patient has a right to his or her opinion about the provider. Providers are like any other business owner, and are not required to take care of patients in our health care model. Right or wrong, I know many providers who would have sensed this hubris and realized the effort required to work with this type of patient was too great to take the risks for the limited reimbursement.
The author makes a valid argument in his four questions to ask before any non-routine test. Patients should be involved with their care. Most providers actually prefer an engaged patient. It makes the entire process better for the patient and that should be the goal for both parties involved in any health care exchange.
Payment reform
We are part of an incredible overdue shift in health care in this country. The doctor-patient relationship is being appropriately redefined as a patient-centric patient-provider relationship. Regardless of which side of the relationship you are on, we can all learn from the lessons of the "treatment trap."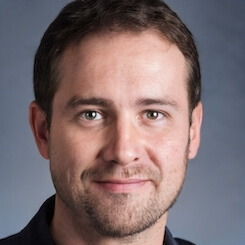 Paul Lendner ist ein praktizierender Experte im Bereich Gesundheit, Medizin und Fitness. Er schreibt bereits seit über 5 Jahren für das Managed Care Mag. Mit seinen Artikeln, die einen einzigartigen Expertenstatus nachweisen, liefert er unseren Lesern nicht nur Mehrwert, sondern auch Hilfestellung bei ihren Problemen.