Plan sponsors are wasting $4.9 billion annually as a result of inadequate management of specialty medications in the medical benefit, according to our estimates using MarketScan data. Most of these costs could be avoided by applying the utilization- and trend-management programs that are traditionally found in the pharmacy benefit to the medical benefit, according to the data analysis by Express Scripts. The Express Scripts analysis was based on 2011 MarketScan data of specialty medication utilization across the United States.
Assuming a specialty drug trend in the medical benefit that is similar to what we have seen in the pharmacy benefit, this waste is projected to grow to $9 billion next year.
Our experience shows that most payers do not have adequate management tools in place to control specialty spending in the medical benefit.
Often, they also lack the infrastructure to support such programs. Care Continuum, an Express Scripts subsidiary, has been able to leverage decades of drug management experience to build clinical utilization and claim management practices applicable to the medical benefit. Our data also show that plans that implement medical benefit management services have, on average, saved 10% to 15% on their specialty spending.
The issue
Nearly half of all specialty medications are currently billed through the medical benefit. The complexity of specialty medications, billing system limitations, and provider management make trend management in the medical benefit challenging.
An effective medical benefit management program manages drug utilization, site of care, and payments, says Mary Dorholt, PharmD, who is in charge of Express Scripts' specialty clinical strategy and protocol development.
We have also seen that plan sponsors have basic system infrastructure gaps in their claim payment systems for drug and unit management. A comprehensive medical benefit management program can help to connect various health plan departments and serve as a single accountable party. Such a program covers different areas in a health plan, including the medical utilization management department, the medical claims department, the informatics/data management group, the provider relations group, and network contracting.
Not implementing medical benefit management programs today can limit payers' ability to capitalize on future savings from other market factors, including:
Expanded medical drug pipeline
Increased opportunities for step therapy and medical preferences
Expanded rebate opportunity
Biosimilar opportunity
Key components
An effective medical benefit management program offers services across disease states and sites of care, consisting of three key components:
Utilization management. Specialty drugs billed in the medical benefit lack clinical policies applied to drugs dispensed through the pharmacy benefit. Approximately 15%–20% of drug requests billed through the medical benefit may not be medically necessary. Closing this gap can help to save $1.3 billion annually, according to our analysis. It can also improve patient care by ensuring the safe and appropriate use of specialty drugs billed through the medical benefit. Patients could also see lower costs through reduced out-of-pocket copayments or coinsurance.
Site-of-care management. Costs for specialty medications billed under the medical benefit vary by site of care – for instance, drugs administered in a hospital outpatient setting are often significantly more expensive. Often, this is because the drugs are contracted at disadvantageous rates and most commonly billed as a percent of billed charges. Recontracting is an effective but difficult-to-achieve solution. Site-of-care programs redirect patients and medications to the most clinically appropriate and lowest-cost channel. Research by Milliman states that implementing site-of-care management can save between 12% and 34% – up to $1.7 billion nationally per year, by our analysis. This includes three approaches:

Redirecting specialty medication and administration from an outpatient setting to a doctor's office, ambulatory clinic, or the patient's home where clinically appropriate.
Recontracting with the outpatient network to establish drug-pricing benchmarks.
Moving specialty medications from the medical benefit to the pharmacy benefit when clinically appropriate.

Payment management. Having robust payment management ensures that claims are paid accurately and at the contracted rate and improves rebate opportunities. In the medical benefit, specialty drugs are dispensed in multiple forms of units including Healthcare Common Procedure Coding System units, National Drug Code (NDC) units, milligrams/kilogram, vials, etc. In the pharmacy benefit, specialty drug pricing is done uniformly and benchmarked using the NDC information, thus simplifying management. In addition, for drugs in the medical benefit that do not require prior authorization, applying claim edits commonly used in the pharmacy benefit can help to minimize waste. These claim-management tools could save payers $1.9 billion annually, based on our analysis. These programs can also greatly improve the data available for analysis by the health plan.
Some payers may think they already have these tools in place and do not need a medical benefit management program.
However, even aggressively managed plans can derive benefit from a comprehensive program.
Lightly managed plans: These payers probably do not have effective systems in place and can derive all, or a vast part, of the projected savings.
Moderately managed plans: Plans that have some utilization management tools, site-of-care redirection, and claim edits in place could still save significantly more.
Aggressively managed plans: Payers that aggressively manage utilization and claims within the medical benefit still lack strong site-of-care redirection. We project these plans could save considerable sums.
Other benefits
Implementing a strong medical benefit management program can help plans to save money. It also has benefits for patients and providers, as shown in the table below.
Value of medical benefit management
Health plan
Patient
Provider

Guaranteed savings
Safer, more effective treatment
Consistent management across benefits
Improved rebate opportunities from claims priced at NDC level
Comprehensive reporting

Optimized patient benefit
Improved care and health outcomes
Fewer health and safety problems
Lower cost

Retained "buy-and-bill" option (i.e., physicians may still stock medications and bill when used)
Reduced administrative burden through online prior authorization
Improved clinical information
Mary Dorholt, PharmD, is a vice president in charge of Express Scripts' specialty clinical strategy and protocol development. She and her team of clinical experts develop clinical guidelines for patient care and physician interaction with respect to specialty drugs. She is also responsible for organizational research strategy related to specialty medications. Earlier, she was responsible for provision of specialty strategic guidance to employer, government, and labor organizations. She was responsible for marketplace oversight and internal and external communications related to specialty drug management programs.
Meetings
| | | |
| --- | --- | --- |
| Medical Devices Summit | Boston, MA | February 19–20, 2015 |
| 3rd Annual Summit to Improve Adherence and Enhance Patient Engagement | Philadelphia, PA | March 9–10, 2015 |
| Value-Added Solutions for Enhanced Customer Experience | Philadelphia, PA | March 9, 2015 |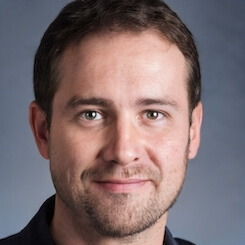 Paul Lendner ist ein praktizierender Experte im Bereich Gesundheit, Medizin und Fitness. Er schreibt bereits seit über 5 Jahren für das Managed Care Mag. Mit seinen Artikeln, die einen einzigartigen Expertenstatus nachweisen, liefert er unseren Lesern nicht nur Mehrwert, sondern auch Hilfestellung bei ihren Problemen.