Analysts predict the change may save businesses $3 trillion and add to health plans' risk business, but others doubt that big employers will willingly cede their health insurance role
Will the Affordable Care Act (ACA) sound a death knell for employer-sponsored health care? Analysts at Standard & Poor's Capital IQ Global Markets Intelligence (GMI) stirred up a hornet's nest recently with a prediction along those lines. The law gives U.S. companies an opportunity to "radically redefine" their role in health care, the report says, leaving purchasing responsibility in the hands of employees — backed by increased government health care funding — and leaving health plans to compete for these employees' business on heavily regulated public state exchanges.
True, in crafting the ACA, legislators included provisions aimed at forcing companies with more than 50 employees to continue to provide coverage for employees. The big stick was a $2,000 per-employee penalty — or tax, depending on how you look at it — for failing to offer coverage, while many self-employed workers or low-income employees at small companies could qualify for the government subsidies available to finance a major migration of the uninsured into the marketplace.
Still, the GMI report suggests that legislators are likely to continue to tinker with the ACA, probably simplifying the switch from company plans to the exchanges. The law, it says, may well be the first step in a historic shift away from a world of employer-provided health care insurance.
GMI analysts liken the change they foresee to the transformation of retirement pensions that followed passage of the Employee Retirement Income Security Act of 1974. That law helped facilitate the transition from traditional company-funded pensions to the defined contributions fueling 401(k) plans that predominate today.
In the brave new world GMI envisions, individuals will be responsible for shopping for health coverage and — after some initial upward adjustments in salary — they'll also shoulder a larger share of the rising cost of coverage, saving companies with more than 50 workers $3.3 trillion through the next decade. And the risk now being assumed by currently self-insured companies will be passed on to health plans.
GMI predicts that after a few big companies lead the way in the next few years, there will be a rapid sea change in the market, with relatively few holdouts.
Senior analyst Gary Albanese, one of the authors of the report, cites as a similar phenomenon the airlines' embrace of a no-frills approach. "Once a few started charging for luggage, others followed," he says. After some major employers shed the responsibility of offering coverage to employees, he says, "other companies will quickly follow. In five years, it should be 90%." The switch, he adds, will make these companies' stock more attractive to investors — and that's something those companies can't ignore.
We see private exchanges moving closer to the way public exchanges are set up," says Gary Albanese, coauthor of a report that says the ACA might end employer-sponsored insurance.
Albanese isn't alone in his thinking. Ezekiel Emanuel, MD, PhD, one of the architects of the ACA as an adviser to the Obama administration (and a brother of Chicago Mayor Rahm Emanuel, former White House chief of staff), has been saying the same thing. If anything, Emanuel thinks we're even closer to this new world of coverage. He makes the point in his new book, Reinventing American Healthcare: How the Affordable Care Act Will Improve Our Terribly Complex, Blatantly Unjust, Outrageously Expensive, Grossly Inefficient, Error Prone System.
"A few big blue-chip companies will announce their intention to stop providing health insurance," Emanuel writes. "Instead, they will raise salaries substantially or offer large defined contributions to their workers. Then the floodgates will open."
Helping pry open those floodgates will be the new "Cadillac" tax on high-cost health plans: a 40% tax on insurance that costs more than $10,200 per employee or $27,500 per family. It goes into effect in 2018.
Profits vs. benefits
On the other side of this discussion, though, is a whole galaxy of naysayers, from Harvard professors to business groups and market analysts, who just can't see how companies can overlook the penalties involved or suddenly tear themselves out of a system that has been woven around the close bond they want to forge with their most highly valued — and paid — staffers.
But even defenders of the current system for big-company health care insurance see some of the same undercurrents that influenced GMI's bold prediction as helping to reshape the market for America's managed care companies.
In one sense, larger companies are already moving to exchanges. Private exchanges, in which health plans can compete for members at each company, have been rapidly capturing a growing amount of business for active workers. There is no federal penalty when employers use private exchanges.
Aon Hewitt, Buck Consultants, Mercer, and Towers Watson are among the benefit consultants now operating private exchanges. Walgreens, a retail employer with a large base of low-income workers, captured headlines last fall when it announced that the company was moving its 160,000 employees into a private exchange run by Aon Hewitt, where an initial 18 employers plan to participate and 20 ­insurers will offer plans.
"We see private exchanges moving closer to the way public exchanges are set up," says Albanese. "It's a stepping stone to a public-option kind of system, where private exchanges mirror the public exchanges.
"We think of this as an evolutionary process," adds Albanese, whose GMI study highlights some recent business decisions that underscore the evolution of corporate thinking on health insurance. One prime example: UPS's decision to stop providing coverage for the working spouses of nonunion employees, a move dictated by the bottom line.
"This analysis uniquely highlights the basic premise that corporations will deliberately and strategically devolve their participation in providing health care benefits for Americans, shifting the obligation toward individuals and government," GMI states in its study.
The intent behind the ACA is to get as many people into the system as possible, with wider participation helping to blunt the health care inflation rate that the Kaiser Family Foundation has tracked at 7.5%. Using certain assumptions about the success of the exchanges, annual inflation could dip to 6.5%, which would help make the cost of health care more affordable for everyone, GMI says.
"One way," says Albanese, "is to get more people into the exchanges."
With companies providing wage hikes to cover the initial added cost of coverage and health care inflation running at 6.5%, wages would then be likely to continue upward at a rate of 2%–3% a year, says the analyst. Employees would then absorb more and more of the cost over time, with companies leaving the field. And that would closely resemble what most employees are experiencing today.
"What we've been seeing," says Albanese, "is that every year your [individual] rates and deductibles go up." Companies with large ranks of low-skilled, low-paid workers who could benefit from government insurance subsidies will be the first to move.
"Low-skilled employees are most likely to be pushed off into the exchanges," says the analyst. "They are also very thin-margin companies." Any opportunity to thicken those margins, even by a small amount, would be a big deal. "Comparing the cost of doing it versus the cost of providing benefits, it's very clear."
Higher-paid employees, the ones most treasured by companies, would have to be given enough cash initially to make it possible for them to avoid the sting. "As long as you're not seeing any out-of-pocket costs," he adds, staffers won't complain.
In return, companies that are already slashing costs associated with human resources could find even more ways to save. As more people come into the system, insurers will provide more and better options to compete for the growing business; costs will come down as inflation slows, and that will all make it more attractive for everyone.
Now that millions of people have signed up for the state-based exchanges, Albanese is operating on the assumption that the exchange system is here to stay. But that doesn't mean the laws that govern them will remain unchanged. And there are uncertainties over just what changes could be ahead.
This isn't the kind of discussion that inspires public stances among some prominent managed care organizations. A spokesperson for the Blue Cross & Blue Shield Association told Managed Care that the group hadn't come down on either side of the argument. "Our view is that we'll go where the members are," said the spokesperson.
Taxes vs. subsidies
But some prominent observers are betting that GMI's crystal ball isn't working — with some important caveats. Like Albanese, Harvard economist David Cutler, PhD, believes that the exchanges have made it through the gauntlet of American politics and now have a permanent place in the system. But he's not expecting large blue-chip companies to bow out of providing company-sponsored plans.
Calling himself a "little skeptical," economist David Cutler, PhD, is not expecting large blue-chip companies to bow out of providing employer-sponsored insurance.
"I'm a little more skeptical," says Cutler. "The biggest thing to look at is the economics. In exchanges you get low-income subsidies, but nothing for [high-income employees]. Outside exchanges you get subsidies for high-income and less for low-income. The reason is that the employer that provided health insurance is excluded from taxation." And if you compare, he says, the tax advantages are a bigger influence on companies than the low-income subsidies available.
Low-income workers may be happy with government subsidies, adds Cutler, but if you pay out your benefits in wages to high-income staffers, "that just compounds it. We're going to go to your high-income workers and say, we'll give you that $15,000 back. [After taxes] they're left with $10,000 to buy insurance and no subsidies."
Says Cutler: "Whom do companies want to make and keep happy? High-income, not low-income. The economics just don't work out."
The current trend in setting up private exchanges for active employees, though, "could be what they choose to go into."
Many companies will think about where they want to go, says Cutler, and some are likely to go the private exchange route. "They could say, 'We're sick and tired of paying for benefits; we're going to give you a fixed amount, either in an internal exchange or where we contract with a benefit firm to do a private exchange.' That's very different from dropping insurance coverage."
Admittedly, there's been little discernible shift in the attitudes shown publicly by Fortune 500 companies. "It's obvious, based on our research and others' research, that most large employers are expected to continue coverage for the foreseeable future," says Brian Marcotte, MS, CEO of the National Business Group on Health. He doesn't expect a sudden exodus.
Employees in low-margin, high-turnover businesses might find exchanges attractive thanks to subsidies, says Brian Marcotte, MS, CEO of the National Business Group on Health.
"Employees in some industries would benefit from exchanges," says Marcotte. Retirees and employees in low-margin, high-turnover businesses, who would qualify for subsidies, are likely to find it more attractive to move into the exchanges. "We expect to see some of that happen. But higher-paid workforces will have difficulty in exiting, as employees will not be eligible for subsidies."
A lot of retirees among the large companies — such as IBM — are already being shifted into private exchanges, says Marcotte. That began even before the ACA and those private exchanges are likely to attract a lot more interest in the near term than the public exchange market.
"It will be interesting to see how public and private exchanges evolve over the next five to six years," he says. "Exchanges need to demonstrate how they will improve the delivery system and manage health care costs better than what large employers do today. This may take several years. Until exchanges can prove a better value proposition, most employers view a move to an exchange at this time as a leap of faith.
"Put another way, what is the difference if I access Blue Cross or any other health plan through my employer, a private exchange, or a public exchange? I still have the same insurance carrier and am receiving care through the same underlying delivery system generating costs at multiples of CPI."
Given the country's concern about heavy debt, the government isn't likely to just sit idly by while companies abandon the traditional system of providing health care.
One of the challenges with the new GMI study, Marcotte adds, is that it appears to calculate how much a company can save by looking only at direct medical costs. "But other factors weigh in heavily when it comes to considering a big move like this," he says. "The big one is the tax advantage associated with company-provided health care benefits. When projecting the company savings of moving to public exchanges, you have to net out the cost of grossing up employee salaries to keep them whole for losing the tax advantage of employer-sponsored health care."
Then there are the unseen issues, says Marcotte. Given the country's concern about heavy debt, the government isn't likely to just sit idly by while companies abandon the traditional system of providing health care. Unlike GMI, he doesn't expect the government to facilitate the transition because "someone's savings will typically end up as somebody else's cost. Who will pay for the billions in company savings estimated in the GMI study?"
Marcotte ticks off the big issues: Lower-than-anticipated enrollment in the early days of the health exchanges, the leap of faith needed in shifting staffers to exchanges, uncertainty about the future of the law. The way it stacks up now, he says, "companies will want direct control of their cost until they are confident there is a clear path to stabilizing cost and improving the delivery system. That path is still very unclear. Large companies are the market agitators in health care. They are the ones driving transparency, telehealth, centers of excellence, reference pricing and even private exchanges. We need them in the game to help reshape the delivery system before they exit or if they exit. That will take some time."
Going beyond coverage costs
The argument over how the numbers will stack up also overlooks one of the biggest trends in company-provided health insurance. Many large companies have been gathering health-related data on their workforces for years, says Thomas Parry, PhD, executive director of the Integrated Benefits Institute, and they are using it to manage the health of their workers as part of a long-term effort to achieve strategic goals. If you end up dumping workers into the exchanges, that whole movement toward managing health goes out the window.
This will play out in a very interesting way," predicts Thomas Parry, PhD, executive director of the Integrated Bene­fits Institute. Exchanges and managing health might not mix.
Those large companies with highly skilled employees aren't just thinking about how many dollars they spend on health care, says Parry, whose group includes many Fortune 100 companies. They also devote considerable resources to managing care and tracking outcomes, he says.
Absenteeism and underperformance on the job because of poor health are big issues at all companies that employ skilled staffers, says Parry, "and CFOs in particular are very aware of that aspect of health. This is more than just financing and coverage; this is about managing health and quantifying outcomes so they can make better decisions."
Parry also acknowledges that there will be pressure to exert better control of costs as the pioneers shift into exchanges. Ultimately, he says, you can expect to see some of the bigger companies with unskilled, low-wage workers lead the shift into the exchanges. On the other end of the spectrum, there will be the companies that still closely track health and measure outcomes with employer-provided coverage. And then a third group will develop, choosing private exchanges as the middle ground for managing costs as well as health.
One thing is certain, though: The market is changing and will continue to change. "This will play out in a very interesting way," Parry predicts.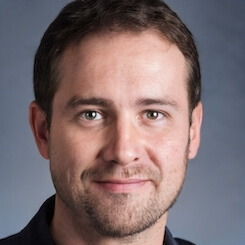 Paul Lendner ist ein praktizierender Experte im Bereich Gesundheit, Medizin und Fitness. Er schreibt bereits seit über 5 Jahren für das Managed Care Mag. Mit seinen Artikeln, die einen einzigartigen Expertenstatus nachweisen, liefert er unseren Lesern nicht nur Mehrwert, sondern auch Hilfestellung bei ihren Problemen.