Report says half of all insurers are not taking advantage of rebates for drugs delivered through the medical benefit
There has been a lot of discussion about the potential benefits of moving specialty drugs from the medical benefit to the pharmacy benefit, which is supposed to give health plans more control over costs and make medical- and utilization-management more effective.
For a variety of reasons, though, switching those drugs is more easily said than done. In addition, some health plans are developing in-house capabilities to manage medical drugs better, thus preserving coverage under the medical benefit. In this article, "medical drugs" refers to drugs covered though the medical benefit.
Magellan Rx Management's Medical Pharmacy Trend Report for 2013 provides some insight into how health plans are managing medical drugs. The current report is based on responses from 48 large and small plans covering 166 million lives. The document is a good supplement to PBM trend reports, which generally are missing data on drugs administered under the medical benefit.
Top medical drugs by allowed amount* per 1 million lives in 2012
Drug
Rank
Indication
Allowed amount (millions)
Remicade
1
Inflammatory diseases
$21.2
Neulasta
2
Neutropenia
$19.6
Rituxan
3
Cancer
$15.7
Avastin
4
Cancer
$15.1
Lucentis
5
Macular degeneration
$11.5
Eloxatin
6
Cancer
$9.2
Herceptin
7
Cancer
$9.2
Alimta
8
Cancer
$6.0
Gammagard
9
Immunodeficiency
$6.0
Gamunex
10
Immunodeficiency
$5.7
*If insurance allows $100 for a drug and it pays $80 with a $20 copayment, there is no way to know if the $20 was paid. So the $100 allowed is reported.
Source: Magellan Health
In addition to this report, recent activities at Blue Cross and Blue Shield of Minnesota (BCBSMN) provide insight as to what one plan is doing to retain and improve its in-house management of medical drugs. BCBSMN is working with Prime Therapeutics, which it owns with several other Blue Cross plans, to implement more sophisticated management techniques for medical drugs.
Benefit channel
BCBSMN does not see a pressing need to combine all drugs into a single benefit. There are important and valid reasons for it to continue to manage these drugs itself.
"The notion of moving drugs from the medical side to the pharmacy side gets more complex as you bring in additional voices," says Paul Karazija, MD, a vice president at BCBSMN. "We have customer groups that work with other PBMs, so diffusing that type of a strategy across the board would be a real challenge."
David Lassen, PharmD, chief clinical officer at Prime Therapeutics, says that "Moving drugs from the medical to the pharmacy benefit only makes sense when the discounts obtained through the pharmacy distribution channel exceed provider reimbursement rates on the medical side."
"There are opportunities to move to preferred products among the medical drugs because multiple alternatives are becoming available," says David Lassen, PharmD, chief clinical officer at Prime Therapeutics.
In addition to keeping some drugs under the medical benefit, BCBSMN has not tampered with the acquisition channel. "We have not implemented aggressive strategies for infusion centers or white bagging. For the most part, we have maintained the buy-and-bill arrangement with our providers," says Karazija.
"Managing medical drugs boils down to cancer and everything else," says Paul Karazija, MD, at Blue Cross and Blue Shield of Minnesota.
"Conceptually, there may be an opportunity to change the distribution of these medications and require use of a specialty pharmacy, but there is value in maintaining the patient and provider relationship that is tied to the provision of these drugs by the provider," Karazija continues. "So for the present, we prefer to manage through the unit cost and through evidence-based use."
The Magellan report says that nationally, 75% of infused chemotherapy drugs and 70% of infused nonchemotherapy drugs were billed through the buy-and-bill arrangement.
While buy and bill is still dominant, the site-of-care shift away from physician's offices and into the hospital outpatient setting continues to accelerate. In order to help combat this, health plans appear to be considering a move away from payment based on a percent of provider charges, which is currently the most common method of reimbursement to hospitals.
"In our survey, 56% of health plans indicated they have successfully implemented some form of fixed fee schedule," says Mostafa Kamal, a senior vice president at Magellan Rx Management. "That demonstrates some progress in controlling cost; however, health plans continue to be wary of the implications of reducing reimbursement to hospitals for drugs. Their concern is that costs will balloon elsewhere — in rates for outpatient diagnostic services, or emergency room visits."
A core objective of BCBSMN's expanding efforts to manage medical drugs is to ensure that their use is based on evidence.
"Prior authorization is the primary lever that we use to manage medical drugs," says Karazija. "Given the cost of these drugs, the goal of prior authorization is to ensure that drugs are used for FDA-approved indications."
The insurer has implemented prior authorization for 80 medical drugs, with procedures for an additional 12 in the works.
Prime Therapeutics is working closely with the insurer to help it build operational procedures and information technology capabilities to bolster prior authorization. What's emerging from this collaboration are processes designed to reconcile prior authorization requests with the language of medical policies.
"Payment integrity is another lever for managing these drugs," says Karazija. "When the claims come in for medical drugs, they are reviewed and synced up with the appropriate diagnoses, dosing, and appropriate charges."
The data on diagnoses, dosing, and duration gleaned from claim reviews provide insight into the real-world use of medical drugs and, if necessary, serves as the basis for follow-up with providers or closer monitoring of utilization.
"Managing medical drugs boils down to cancer and everything else," says Karazija. "Generally speaking, the cancer drugs are used appropriately as first-line therapy for newly diagnosed patients. In situations involving recurring or metastatic cancer, you see more variability. We are planning to implement a pathway strategy to reduce the variability of treatment from initial diagnosis through the progression of the disease."
Karazija mentions two other challenges in cancer. "First, we have to stay abreast of the expansion of existing cancer drugs to new cancers where they haven't been used before. The other challenge is in the use of support drugs like Neulasta, where that expense often exceeds the cost of the cancer drug itself."
According to Magellan, pegfilgrastim (Neulasta) ranks second in total expenditures for medical drugs. Five cancer drugs are also in the top 10 (see box): rituximab (Rituxan), bevacizumab (Avastin), oxaliplatin (Eloxatin), trastuzumab (Herceptin), and pemetrexed (Alimta).
"On the noncancer side, it's a matter of making sure the drugs are used for conditions for which there is evidence," says Karazija.
Implementing formularies
"There are opportunities to move to preferred products among the medical drugs because multiple alternatives are becoming available in some categories," says Lassen, at Prime Therapeutics. "We are moving in this direction with BCBSMN." Using formularies and preferred products provides an opportunity to control costs, but only 22% of plans surveyed by Magellan said they had a formulary in place with tiered benefit structures.
A formulary, which includes the drugs managed through the medical benefit, may also serve as the basis for health plans to negotiate rebates from manufacturers. "Rebates are available on a number of medical drugs," says Kamal.
However, "One of the important findings is that 50% of plans are not taking advantage of these rebates."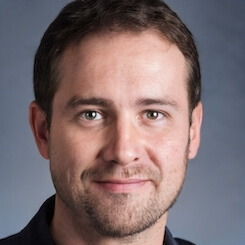 Paul Lendner ist ein praktizierender Experte im Bereich Gesundheit, Medizin und Fitness. Er schreibt bereits seit über 5 Jahren für das Managed Care Mag. Mit seinen Artikeln, die einen einzigartigen Expertenstatus nachweisen, liefert er unseren Lesern nicht nur Mehrwert, sondern auch Hilfestellung bei ihren Problemen.