The 'health home' is just one of the strategies helping to meet the needs of this vulnerable and costly population
The Medicaid program is proving to be an incubator of innovative services and delivery system reforms for people with complex behavioral health conditions. And in a way, it stands to reason.
The prevalence of serious mental illness and substance use disorder within the Medicaid population is substantially higher than in the general population. Data compiled from federal sources indicate that serious mental illness — defined to include schizophrenia, obsessive-compulsive disorder, bipolar illness, and delusional disorders — is found in just 4.1% of the general population, but in 11% of the Medicaid population. It's a similar story with drug dependency — it shows up in 6.6% of the populace at large, but in 12.4% of Medicaid recipients.
Add a mental illness to an existing physical problem and the intensity of treatment can grow exponentially, says Al White, MD, CMO of Aetna's Medicaid plans. "We now realize you cannot effectively treat either physical or behavioral problems without addressing the other."
"Behavioral health acts as a multiplier of health care costs," says Al White, MD, chief medical officer of Aetna's Medicaid plans. "When a behavioral disorder is added to an existing physical condition, the intensity of services increases exponentially. We now realize you cannot effectively treat either physical or behavioral problems without addressing the other."
Besides recognizing the need to tackle behavior disorders, state Medicaid agencies and health plans have learned that out-of-the-box approaches that are both collaborative and coordinated are needed to have a meaningful effect on Medicaid beneficiaries with behavioral disorders — that the silo approach often doesn't work.
After all, Medicaid patients face a wide variety of obstacles stemming from poverty, lack of food and housing, and often a lifetime of inconsistent access to health and education services. The social safety net has too often been fragmented.
These days, behavioral health is receiving more attention from state Medicaid agencies. Some states are taking advantage of an innovative Medicaid service delivery model established by the Affordable Care Act to create programs that target serious mental illness. But important, longstanding hurdles remain.
"The ACA created a new opportunity called health homes, for states to pay for care management for people with chronic conditions," says Allison Hamblin, MSPH, vice president for strategic planning at the Center for Health Care Strategies, a Medicaid policy and implementation resource company. Health homes target individuals with two or more chronic conditions, or individuals with one chronic condition who are at risk for a second condition.
Behavioral heath is at the top of CMS's list of chronic conditions targeted for health homes:
Mental health condition
Substance use disorder
Asthma
Diabetes
Body mass index over 25
"CMS allows states to broadly define mental health conditions and to add many additional chronic medical conditions," says Hamblin.
Coordinates general medical care
Iowa, Missouri, Rhode Island, and other states have created health homes specifically for behavioral health services. Medicaid beneficiaries with certain diagnoses are assigned to a behavioral health provider network that also coordinates their general medical care.
Health homes go beyond physician visits to include payment for six integrated care coordination services:
Comprehensive care management
Care coordination and health promotion
Comprehensive transitional care/follow-up
Patient and family support
Referral to community and social support services
Use of health information technology to link services, if applicable
One advantage of health homes is that "in addition to choosing specific conditions, states can choose specific providers and target certain geographic areas," says Hamblin. This gives states the opportunity to establish pilot programs of limited scope among the most qualified providers.
States can also be creative with payment models, including the use of capitation. "The incentive for states to pick up on this provision is the availability of planning grants followed by an enhanced federal match — 90% of program costs for eight fiscal quarters," says Hamblin. However, some states are leery of costs shifting back to state coffers after the federal dollars are cut back.
Chronic conditions
Health homes resemble medical homes in activities such as care coordination, but they do not have to be primary care or specialist physician practices. "The health home model is bringing new financial resources to traditional behavioral health providers," says Hamblin. "In many cases, the states that are developing health homes for behavioral disorders are expanding the internal capabilities and services offered by their core behavioral health provider network. The health home is not a lever to bring in new providers; it raises the bar for existing providers."
"Some states are waking up to the incidence of serious and persistent mental illness in their Medicaid populations," says Gary Henschen, MD, the CMO of Magellan's public sector behavioral health care division. "That has led to specialty health plans that rely on highly qualified mental health providers."
Magellan administers a Medicaid behavioral health home plan in Iowa. "Our integrated health home plan covers adults with serious mental illness and kids with serious emotional disturbances," says Henschen. Out of a population of 411,000 Medicaid members, this program is available to approximately 30,000 adults with serious mental illness and 16,000 children with serious emotional disturbance.
To qualify as having a serious childhood emotional disturbance, a child must have a diagnosable emotional or mental condition with a minimum duration that results in a functional impairment and substantially limits his or her role or function in family, school, or community activities.
Magellan's Iowa plan was set up in 2011 with five comprehensive mental health centers serving as health homes. It has since been expanded to 11 providers in the five counties with additional plans to add more counties. "We expect to enroll about 50% of target populations into integrated health homes," says Henschen.
Medicaid has a track record of innovations in delivering services, and now Medicaid managed care plans and Medicaid providers have recognized the need to expand beyond traditional medical services delivered in clinics or physician offices.
"Medicaid has always dealt with a challenging population with high support needs that have not been issues in the general population," says Kathleen Nolan, director of state policy and programs at the National Association of Medicaid Directors. "So a lot of Medicaid efforts have focused on a holistic approach to patients rather than narrow medical needs. That's where Medicaid works."
Social needs
"Where Medicaid plans excel is in having an understanding of patients' social needs and how to communicate effectively," says Tricia Barrett of the National Committee for Quality Assurance. "And that positions them to be attuned to the complex nature of treating people with serious mental illness because of the need to coordinate care across services that are not just medical services."
Key to success
Building on past innovations is the key to success in these health homes. Serious medical illness plans are placing increased emphasis on supportive services that improve individuals' ability to function in their daily lives. Supportive services have been widely talked about for several years, and finally they appear to be arriving.
Medicaid behavioral plans understand the social needs of beneficiaries, says Tricia Barrett of the National Committee for Quality Assurance. "And that positions them to be attuned to the complex nature of treating people with serious mental illness."
Community mental health centers have been leaders in expanding care teams with new people in new roles, says Henschen. "These expanded care teams often include crisis intervention teams or individuals providing peer support, supportive housing, and supportive employment," he adds.
Supportive housing may involve a small group of consumers living together with a staff person, and supportive employment may include a job coach. The idea is to make clients more viable participants in their community by providing employment training and job advice.
Peer support is increasingly viewed as a game changer that goes beyond traditional medical services. "We hire the right people who have been successful in recovery themselves, train them, and use them in the community, where they are matched up with members who are in the early stages of recovery," says Henschen.
Such peer support is one of the truly innovative services. "People who have been able to overcome their behavioral or mental health conditions and who are now leading more normal lives are helping those who have active conditions or problems," says Don Fowls, MD, who is CMO of a not-for-profit joint venture in Arizona of Mercy Care Plan (Medicare Advantage) and Maricopa Integrated Health System. "We involve these individuals in our case management activities because they are able to engage members."
Peer support works, says Don Fowls, MD, of Mercy Maricopa Integrated Care. "People who have been able to overcome their behavioral or mental health conditions and who are now leading more normal lives are helping those who have active conditions or problems."
A new position, health resilience specialist, is an example of the nontraditional roles being added to Medicaid health care teams. This position was created by CareOregon, a not-for-profit organization providing health care services to coordinated care organizations, serving Medicaid recipients.
CareOregon's health resilience specialists are embedded in many of its partner clinics for Medicaid members. They help consumers address the social issues that contribute to poor health. The patients tend to be characterized by any combination of medical comorbidities, poverty, unstable housing, mental health and addiction challenges, trauma, and cognitive impairment.
In June, the Association for Community Affiliated Plans (ACAP), a group of Medicaid plans, named a CareOregon health resilience specialist as a recipient of its "Making a Difference" award for going beyond normal job expectations to help patients improve their health status.
The employee, Amy Vance, is an experienced social worker serving members of the community with mental health and addiction issues. ACAP recognized her for her efforts to find affordable alternatives to narcotic management for patients who suffer from chronic pain. For example, she established a relationship with Working Class Acupuncture, an organization dedicated to providing acupuncture therapy on a sliding scale. Vance secured an agreement for the group to provide acupuncture services to patients at no cost — and in an effort to build their trust in a therapy they otherwise might not try, she agreed to be treated alongside them.
More work lies ahead
Health homes may be a model for improving behavioral health services, but this alternative has its own challenges. One is predicting and controlling costs. Capitation is common in health homes. In 2012 and 2013, Ohio attempted to develop a capitated health home for serious mental illness and it encountered deal-breaking resistance that forced it to go back to the drawing board.
The state's Department of Mental Health and Addiction Services proposed to have a two-level capitation rate based on acuity that was determined by a combination of diagnosis and service utilization history. The proposed monthly rates were $215 and $315 for low- and high-acuity enrollees. Those rates met with resistance from providers, who questioned the enrollment criteria and the tiered rates. In August 2013, the state delayed implementation of the health home program. Work is continuing on implementation.
A Medicaid plan in Arizona has met with 115 other organizations to organize physical and behavioral care for the mentally ill.
One of the greatest challenges facing behavioral health homes is implementing care coordination and integrating physical health and behavioral health services. Behavioral health homes commonly reassign members away from medical providers to behavioral health organizations, but they are required to coordinate all care and to avoid duplication of payments. The mechanisms for meeting these requirements are not firmly established, but a recent development in Arizona may be the proving ground.
Billion-dollar contract
On April 1, Mercy Maricopa Integrated Care took on a $1 billion state contract to administer mental health and substance abuse services for adults and children in the greater Phoenix area. Aetna Medicaid Administrators provides management services for the contract, which includes integrating physical health services for people diagnosed with a serious mental illness.
"The model for the Maricopa County mentally ill population integrates physical health, behavioral health, and pharmacy benefits," says Fowls. "Our efforts to integrate care have involved coordination meetings with 115 organizations — including medical providers, mental health centers, and employment and housing organizations."
Care managers will play a key role in integrating care, and Mercy Maricopa also plans to rely on information technology and data sharing systems. "This program is an important attempt to better integrate administrative and financial arrangements for physical and behavioral health services, and it will be watched closely in the Medicaid world," says Hamblin.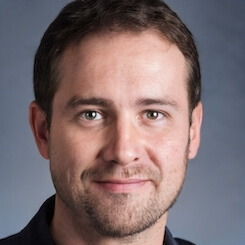 Paul Lendner ist ein praktizierender Experte im Bereich Gesundheit, Medizin und Fitness. Er schreibt bereits seit über 5 Jahren für das Managed Care Mag. Mit seinen Artikeln, die einen einzigartigen Expertenstatus nachweisen, liefert er unseren Lesern nicht nur Mehrwert, sondern auch Hilfestellung bei ihren Problemen.