Behavioral health companies are using cheek swabs to help choose the drugs that will work best for certain individuals. But psychiatrists say such testing still needs to prove itself.
A new tool promises to make treatment of the mentally ill more cost-effective, but some experts wonder if it's really ready for prime time. Pharmacogenomics — the burgeoning science of how individual genetic makeup affects a person's response to medications — is being recruited to predict how effective certain drugs will be in treating mental health patients, with a goal of ensuring that drugs most likely to be effective are prescribed.
Genoa Healthcare, the nation's largest behavioral health pharmacy provider, is collecting cheek swabs to identify patients who could benefit from certain medications aimed at treating mental illness. It takes the swabs from high-utilization patients and sends them to a laboratory for pharmacogenomic testing to determine how patients will respond to medications.
The testing is designed to improve the effectiveness of prescribing, says Julia Bartlow, RPh, the company's regional operations manager. These tests also will allow Genoa to identify patients who might experience adverse effects from antidepressant or antipsychotic medications and thus may help to improve adherence, she adds.
"Right now, it's art as well as science," says Julia Bartlow at Genoa Healthcare. "These tests would certainly add to the prescribers' toolkit."
Identifying biomarkers
Since 2013, Genoa has been working with SureGene, a Louisville, Ky.-based company that uses genetic testing to identify genes responsible for psychiatric illnesses and drug response. In collaboration with Louisville's PGXL Laboratories, SureGene developed a test to identify biomarkers useful in predicting whether antipsychotic drugs are likely to be safe and effective for patients with mental health disorders such as severe depression and schizophrenia.
Predicting patient response
Other companies that specialize in treatment of patients with severe mental illness are developing similar tests. Last year, Mayo Clinic and AssureRx Health received a patent to identify genes to help physicians improve the selection of medications for patients with depression and other psychiatric disorders.
AssureRx Health has licensed the technology from Mayo and developed the Gene­Sight pharmacogenomic tests to identify genetic variants affecting patient response to psychiatric medications. GeneSight is intended to help clinicians make informed, ­evidence-based decisions about the most appropriate medications for patients, the companies said.
Earlier this year, ValueOptions, a managed behavioral health care company, began working with Geno­mind, a personalized medicine company, to study pharmacogenomic testing to treat patients diagnosed with such psychotic disorders as schizophrenia and bipolar disorder. The study began this spring at Zucker Hillside Hospital, in Glen Oaks, N.Y.
In the study, researchers will compare outcomes from treatment as usual with those of patients who receive pharmacogenic-guided-treatment using Genomind's Genecept Assay. The research will help to determine the efficacy of testing, its effects on treatment decisions, and its impact on costs and quality of care. Like the SureGene test, the Genecept Assay uses saliva and identifies genetic and biological markers that can inform clinicians' treatment decisions for patients diagnosed with a variety of psychiatric conditions, ValueOptions and Genomind said.
Not ready for adoption
This level of activity is an indication that researchers believe these tests can help clinicians treat patients with mental illness more effectively. But even if this is the wave of the future, some observers don't see it crashing on the shore quite yet.
The tests aren't ready for widespread adoption in mental health clinics, says Shaili Jain, MD, a psychiatrist at Veterans Affairs Palo Alto Health Care System. A researcher affiliated with the National Center for Post-Traumatic Stress Disorder, Jain is a clinical assistant professor in the Department of Psychiatry and Behavioral Sciences at the Stanford University School of Medicine.
"Increasingly, psychiatry is combining pharmacogenomic findings with new therapeutic drug monitoring in the hope of improving the safety and efficacy of pharmacotherapy," Jain says. "The problem is that much of the scientific data on pharmacogenomic testing might be statistically significant but is not necessarily clinically relevant because the number of patients tested is still very low.
"We don't really yet know how to use pharmacogenomic data to improve medication options for people with psychiatric illness," says Jain. "Right now we have identified a lot of biomarkers, which means that one day we should be able to improve medication options with these tests. But little of what we have so far is definitive."
Clinical utility
To be fair, what we know today has some clinical utility, Jain adds. For patients of Asian ancestry who require the mood-stabilizing medication carbamazepine, for example, the FDA recommends a pharmacogenomic test, because such patients who take this medication are highly susceptible to Stevens-Johnson syndrome, which manifests as a severe skin rash.
"The FDA recommends that people appropriate for this medication who are of Asian ancestry be screened for the presence of a certain gene that makes them more susceptible to that side effect," she says. "If the patient has that allele, she should not be treated with that medication unless there is a very strong clinical indication for it."
Another example would be a test to identify patients who rapidly metabolize medications. "With data, we may know what kind of dose that person should be taking," says Jain. "But we're not ready to do that testing routinely."
While some psychiatrists prescribe pharmacogenomic testing for their patients, Jain questions whether such testing is worth the cost. "Many companies who provide the test kits are doing a lot of marketing for their use, but the jury is still out on what the test results mean clinically and whether the tests are necessary," she says.
She adds that "We don't have the data to support the use of these tests yet. To explore this avenue of care, we should definitely be doing testing, and that's where we are right now: trying to figure out how to use these tests."
A diagnostic odyssey
On that point, you'll get agreement from Anil K. Malhotra, MD. Malhotra is a professor of molecular medicine and psychiatry at Hofstra University North Shore-LIJ School of Medicine and the director of psychiatry research at Zucker Hillside Hospital, where he is conducting the study for Genomind.
What we have for one patient might work for another patient, but we have very little data to suggest which way to go," says Anil Malhotra, MD, who is investigating a pharmacogenomic assay.
"The Genomind test has a number of genes on it that either help to identify the best medications or help to identify the best dose of the medications for these patients — or both," says Malhotra. "Take risperidone, an antipsychotic, for example. There is a certain gene responsible for how that medication is metabolized. Knowing how it metabolizes will help with dosing in a particular individual."
While these tests may have limited utility now, researchers hope they will be more useful in the future. Until then, Malhotra echoes Jain's refrain. "Frankly," he says, "there is more hope right now than reality."
Currently, psychiatrists treat patients with a strategy that resembles flipping a coin, he adds. Often, a prescribing physician will begin with one medication and then try another and another until he or she finds one that produces the best response. This prescribing pattern is called a diagnostic odyssey, and that is what Malhotra's research is designed to make unnecessary. "What we have for one patient might work for another patient, but we have very little data to suggest which way to go," he says. "That's why there is hope that with these pharmacogenomic strategies, we can identify better matches between patients and drugs." Malhotra's research for Genomind is one of several smaller studies that will lead to larger studies, all designed to assess the clinical utility of pharmacogenomic testing for patients with mental illness.
Needed: a big study
"No one has yet done a large-scale prospective study in which half of the patients get some kind of pharmacogenetic testing with a product and the other half do not," Malhotra explains. "The clinician would treat all patients as usual. And the point would be to record some economic benefit such as reduced time in the hospital, reduced outpatient visits, reduced side effects, or whatever the results happen to show. We need a large-scale prospective study of 1,000 patients or more showing that kind of an outcome."
But before anyone will do a large-scale trial, smaller studies are needed. "You have to power it with preliminary data, and that's what we're doing now," says Malhotra. He has funding to do the research for one year and collect and report the results in a second year.
"Right now, we are enrolling 100 patients, and 50 will get the pharmacogenomic intervention and 50 will not," he says, adding that he expects to have results by about 2016.
Genomind has already conducted a study published earlier this year in the American Journal of Managed Care that assessed the cost of care for 300 patients with mental health disorders.
700 patients
Investigators found that the per-patient outpatient cost in those using the Genecept Assay was 9.5% lower — that's $1,686 annually — than the per-patient cost in a matched control group, says Rachel Scott, PharmD, Genomind's vice president of clinical research and operations.
"This study also looked at close to 700 patients to assess medication adherence and found that Genecept patients had 6% higher medication adherence than matched controls," she adds.
"The savings largely reflected a reduction in outpatient visits," Scott explains. "In a follow-up study that measures inpatient resource utilization, we will see an even more dramatic cost savings."
Bartlow, of Genoa Healthcare, says that for many patients, such as those with treatment-resistant depression, this kind of testing could be beneficial. These people are high utilizers of the health care system, she says, so any medications that effectively control their depression may also help to cut expenses for inpatient stays or other high-cost services.
"Many psych drugs have markers that can be tested to aid in dosing, and there are a few proprietary tests that can aid in drug selection," she adds. "Right now, it's art as well as science, so these tests certainly would add to the prescribers' toolkit."
For this reason, Genoa says, such testing can aid pharmacists and mental health professionals in caring for behavioral health patients. Genoa Healthcare's pharmacies are embedded in community mental health facilities in 27 states and the District of Columbia. Most of its patients are on Medicaid and Medicare.
"Because our pharmacies are in community mental health centers, we deal with a specific segment of the population that includes those with serious and persistent mental illness," Bartlow says. "Some of our mental health center clients are for-profit, but most are not for profit."
Prescribing guided by testing
"For specific prescribers who have identified the way they want to incorporate this testing into their practices for certain patients, phamaco­genomic testing could be useful," says Bartlow. "Some prescribers have already picked the group of patients they believe will be more apt to see value in this testing. They plan to consistently test patients with the same diagnosis and then use that information to guide their prescribing."
Jain is more cautious. "Pharmacogenomics will be useful one day because it will add one more piece to a complex puzzle," she says. "But it won't provide all the answers. It will be nice to have a few more clues, and we might be close, but we are not at the point of using pharmacogenomics on patients in everyday practice."
Meetings
| | | |
| --- | --- | --- |
| 3rd Annual Summit to Improve Adherence and Enhance Patient Engagement | Philadelphia, PA | March 9–10, 2015 |
| Value-Added Solutions for Enhanced Customer Experience | Philadelphia, PA | March 9, 2015 |
| National Healthcare CNO Summit 2015 | Atlanta, GA | March 9–10, 2015 |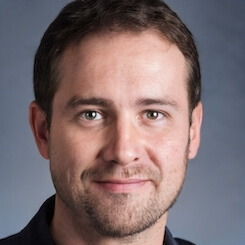 Paul Lendner ist ein praktizierender Experte im Bereich Gesundheit, Medizin und Fitness. Er schreibt bereits seit über 5 Jahren für das Managed Care Mag. Mit seinen Artikeln, die einen einzigartigen Expertenstatus nachweisen, liefert er unseren Lesern nicht nur Mehrwert, sondern auch Hilfestellung bei ihren Problemen.