Fearful After Enactment of ACA, Brokers Find New Opportunities
The Affordable Care Act had brokers thinking they would lose business. Now they are working with private exchanges and adapting in other ways.
Longtime Chicago health insurance broker Tim Elenz watched his market undergo a sea change with the passage of the Affordable Care Act. Facing the threat of stiff fines for noncompliance, employers scrambled to find out what they needed to know — or dispatched their lawyers and accountants to find out. And many found their way to Elenz's door, which has been opened wide to new opportunities.
Some employers are beating a path to Tim Elenz's brokerage in Chicago, seeking help with sorting out the complexities of Obamacare. Others, he suggests, are thinking more about how to game the system.
"This will be the best year we've ever had in revenues," he says. "I do commissions and fee-based work, and we are seeing a much bigger fee base as a broker."
Elenz is typical of a large group of brokers. A recent survey by Aflac of several hundred agents found that 8 out of 10 agreed that their clients were unprepared for Obamacare — as both Republicans and Democrats call it now. As a result, a majority of brokers have been increasing their fee-based work for guiding clients while adding more lines of voluntary insurance — a group of policies that include dental care, eye care, and — not coincidentally — some opt-in lines from Aflac as well. The changeup left about a third of the brokers feeling distinctly bullish about their future.
But while the upheaval is prompting brokers like Elenz to hit the books, it's also inspired some early exits from the profession. Longtime observers have been seeing new rules that cap managed care profits and overhead bite into brokers' commissions in a number of states. And half of the brokers surveyed by Aflac said the changing landscape of health care insurance inspired them to give at least passing thought to quitting, while two thirds had seen colleagues bow out.
In this world, numbers rule, and relationships can be relegated to secondary status.
"We are entering an era of greater transparency," says Mike Thompson, an expert in health care benefits at PwC. "Everybody is being held more accountable for the value they deliver; brokers, insurers, consultants or otherwise. What we take out of the system has to be commensurate with the value we are adding for our clients. The days of it being purely a relationship game are behind us."
Change in the rules
Brokers have had some big choices to make over the last couple of years, says Janet Trautwein, CEO of the National Association of Health Underwriters. To take advantage of the opportunities associated with the ACA, a broker has to learn the many new and pending regulations. They often end up working a lot harder for less money.
"Incomes are up because [some brokers] have gone to the trouble of educating themselves," says Janet Trautwein of the National Association of Underwriters.
With retirement just a few years off, one broker whom Trautwein talked with recently said that this challenge could spur his exit. But many in the profession are going the extra mile and, she adds, "Not too many are losing business. Some are reporting that incomes are up because they've gone to the trouble of educating themselves; they stand out relative to their peers and have gained new clients."
Most people whom brokers work with — as opposed to companies — are finding their way to the public exchanges, where, she says, a majority find that they can qualify for a subsidy for their health insurance. "We were concerned that people would be able to afford only the lower-level plans," Trautwein adds.
Brokers are finding that most of their individual clients are not at the bottom — going for a silver-level plan — for example, but typically steering clear of the gold and platinum plans.
For small- and mid-sized companies, questions for brokers now aren't limited to coverage, extending to how they structure their workforce, she adds. Under the ACA, workers who clock in for 30 hours a week are considered full time, so now employers are asking questions about how many full-timers they need and how to structure hours for the part-timers.
Meanwhile, the rules in general are becoming more complex for companies. There are new procedures for children's health insurance as well as a new COBRA notice. And there's a raft of rules yet to come out while companies face altered deadlines for compliance that have pushed various mandates back to 2015 or 2016.
But Obamacare's built-in fines have also inspired some employers to game the system, says Elenz. Some companies with a large number of undocumented workers are buying "minimal essential coverage" — which can be nothing more than a severely limited plan that only covers the cost of a visit to a doctor — for as little as $40 a month per staffer and risking a heavy fine if workers go to one of the public exchanges and qualify for a subsidy. But an undocumented worker, he adds, isn't likely to ask for any government assistance.
"There's a large group of people who won't come out of the shadows," says Elenz. And they are not getting good coverage.
Shifting focus
While many individuals are migrating to public exchanges, smaller companies and their brokers are carefully considering self-funding for the first time as a way to cut out some of the costs of insurance, says Trautwein. Earlier this year, the Obama administration postponed the mandate for employers with 50 to 99 workers to cover workers until 2016. This group is looking at coverage rates for plans subject to a modified community rating, which limits the use of age as a factor in what plans can charge. For older workers, who are more likely to have health problems, that can reduce costs. But for groups with a large concentration of younger workers, the community rates can present a penalty that can be avoided by self-insurance.
"If you have a population where you have a lot of younger workers, your rates will be higher under a modified community rate" because the rate gap between young and old isn't that high, says Trautwein. Self-insurance can cut costs while avoiding the tax on companies.
PwC's Thompson notes that small- and mid-sized companies are beginning to join the migration of larger companies into the private exchanges, where all the numbers are getting careful scrutiny — including commissions and fees.
"Everyone is being held accountable for the value they deliver," says Mike Thompson of PwC. "The days of it being purely a relationship game are behind us."
"As the public exchanges have taken hold, we are seeing more brokers get into the private exchanges," says Thompson. "As you start offering a private marketplace of standardized plans — with more advanced cost containment strategies, bringing large employer strategies to the private exchanges — there's an opportunity to leverage that scale in midsized and smaller groups. For that reason, brokers are stepping up their game in terms of what they're offering."
A lot of the wins and losses are playing out state to state, Trautwein adds. In heavily regulated insurance markets like California, where the focus on the medical-loss ratio was already a problem, "brokers haven't seen as much of an impact, although those who deal mainly in the individual market have seen significant reductions in compensation." More lightly regulated states, like Texas, have experienced a bigger impact.
Trautwein and Thompson both say that legislators and regulators are likely to continue to tailor new rules for health insurance.
"They definitely are not finished with it," says Trautwein. "And there are things that need to be changed."
In an election year, change is unlikely, but after the election, look for more legislative tinkering on things like the 30-hour rule for full time employment. And the more the rules change, the better brokers can do.
Small and midsized companies are beginning to join the migration of larger employers into private exchanges.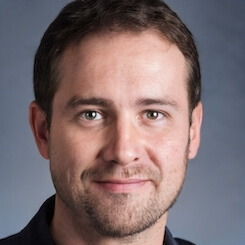 Paul Lendner ist ein praktizierender Experte im Bereich Gesundheit, Medizin und Fitness. Er schreibt bereits seit über 5 Jahren für das Managed Care Mag. Mit seinen Artikeln, die einen einzigartigen Expertenstatus nachweisen, liefert er unseren Lesern nicht nur Mehrwert, sondern auch Hilfestellung bei ihren Problemen.