Breakthrough drugs for fighting cancer race toward approval, but the ubiquitous question persists: How can we afford them?
Few of us think about the fact that billions of our cells die each day. They die because they are "old" and need to be refreshed (red blood cells), are not needed, or are a danger to us. Scientists have discovered two distinct pathways for death — apoptosis (programmed cell death (PD)) and necrosis. Some scientists feel that these two are actually a continuum.
PD involves a cascade or activation of enzymes to carefully deconstruct a cell. It is a very controlled pathway that is highly regulated and requires energy. Necrosis does not require energy but results in the outpouring of intracellular material into the body that is potentially toxic to surrounding cells. As an example, trauma produces necrosis.
There are several pathways that lead to PD. The immune system is involved in this activity and can initiate PD through activated T-cells. For years scientists have tried to understand why the immune system does not "kill" cancer cells, which obviously are a threat. T-cells have a PD receptor that can interact and kill a cancer cell. But a ligand called PD-L, expressed by a cancer cell, can inactivate the PD receptor and basically block its own death.
This ligand comes in at least two forms, PD-L1 and PD-L2. The science surrounding PD-L1 is most advanced. In an article published last year in the Journal of ImmunoTherapy of Cancer, researchers who tested tumor samples discovered that 14% of 654 tumors expressed PD-L1. Theoretically, these tumors would be able to prevent immune-system therapies from being effective.
Scientists have come up with two strategic approaches to the PD-PDL blocking process. One would be to prevent the PD-L1 ligand from attaching to the PD receptor and stopping the PD process. The other is to bind to the actual ligand, thus preventing it from blocking the death process.
Numerous pharmaceutical companies — Bristol-Myers Squibb (BMS), Roche, GlaxoSmithKline, Teva, and Merck, to name a few — have been racing to complete studies and market a product that can block PD-L and allow the T-cells to kill a tumor. Bristol-Meyers has just received Japanese approval for nivolumab, to be sold under the name Opdivo.
Nivolumab is a fully humanized monoclonal antibody that binds to PD-1 on activated human T-cells with high affinity and thus prevents PD-L1 and PD-L2 from binding to this site. In turn, this prevents them from blocking apoptosis.
Nivolumab has demonstrated anti-tumor activity with complete and partial responses in patients with non-small cell lung cancer (NSCLC), melanoma, and renal cell carcinoma and is being studied in numerous other tumors. Most responses were durable and exceeded six months.
Raised expectations
A recent editorial in the Journal of Clinical Oncology stated, "The use of modern immunotherapy strategies such as nivolumab may allow medical oncologists to have raised expectations for patients with metastatic cancer." It went on to say: "…perhaps immune checkpoint inhibitors can be part of a strategy to enhance the number of patients who can enjoy sustained durable responses."
The drug appears to result in manageable adverse events (AEs), with most being grade 1 or 2. The most common mild events included fatigue, rash, diarrhea, and itching. Although the most frequent reported grade 3 or 4 drug-related AE was fatigue, pneumonitis can occur and has been attributed to three deaths: two subjects with NSCLC, and one with colorectal carcinoma.
Inflammatory cells
Most AEs associated with nivolumab are speculated to result from the effects of inflammatory cells on other tissue. In general, dose delays and observation were adequate for low-grade AEs. For higher grade AEs, delay or discontinuation of the drug along with corticosteroids were the treatments during the clinical trials.
Corticosteroids are used to quiet the inflammation caused by nivolumab in other organs or hormone replacement therapy for endocrino­pathies. According to documents filed by BMS with the FDA last November, "The spectrum, frequency, and severity of treatment-related safety events were similar across tumor types and dose levels with no clear relationship to treatment duration."
BMS acquired this product when it purchased a company named Medarex, which initiated the development of nivolumab. (Prior to this event, Medarex had granted marketing rights to Ono Pharmaceutical for the Japan, South Korea, and Taiwan markets.)
BMS is studying nivolumab in a variety of adult tumors, but of interest is the company's focus on studying nivolumab in children as young as 2 years old — an area where few drugs are being studied. These studies are focused on several types of refractory or relapsed solid malignant tumors.
Different way
The studies are testing monotherapy with nivolumab against combination therapy with ipilumumab (Yervoy, a monoclonal antibody approved for treatment of malignant melanoma in the United States). Ipilumumab works by modulating the immune system in a different way, by blocking the CTLA-4 pathway. The thought is that working on two different immune pathways will dramatically improve tumor response rates.
Bristol-Meyers is also pursuing a biomarker study to evaluate PD-L1 expression on tumor cells and tumor infiltrating lymphocytes. If this pans out, this drug may join the ranks of drugs with an accompanying diagnostic test to determine the appropriate candidates.
Nivolumab's approval in Japan has resulted in exciting press, but because of different approval processes in different countries, it appears that Merck's drug pembrolizumab, which has not been approved anywhere in the world, may actually beat nivolumab to the U.S. market, as it has a review date in late October, roughly eight months ahead of the expected FDA approval of nivolumab.
Either way, the use of the immune system for treatment and potential control of cancer is exciting to patients. Melanoma patients have been offered numerous new treatments over the past several years, and the combination of several therapies offers even more hope. But that hope comes at a cost.
Huge market
It is expected that there will be several PD drugs approved in the coming year or two. According to several financial predictions, the market for PD drugs is huge: potentially $35 billion. And that does not include the potential cost of dual therapy.
All of this is good news to the developers, but this class of drugs could ratchet up the total cost of care again for a health system already stretched with 10 thousand patients reaching Medicare age each day and millions entering Medicaid and subsidized insurance through the Affordable Care Act.
Nivolumab again shows that Tomorrow's Medicine is leading us to ever more exciting treatments, but it also demonstrates that there appears to be no end to the cost escalation our nation may feel over the coming decades.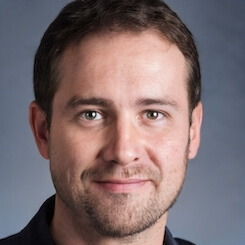 Paul Lendner ist ein praktizierender Experte im Bereich Gesundheit, Medizin und Fitness. Er schreibt bereits seit über 5 Jahren für das Managed Care Mag. Mit seinen Artikeln, die einen einzigartigen Expertenstatus nachweisen, liefert er unseren Lesern nicht nur Mehrwert, sondern auch Hilfestellung bei ihren Problemen.