"One size fits all" may be appropriate when tube socks go on sale, but when applied to health insurance financial incentives, it is almost always wrong, says A. Mark Fendrick, MD, director of the University of Michigan Center for Value-Based Insurance Design.
He says this pervasive approach to plan design is hurting insurers as well as patients.
For more than 10 years, Fendrick has delivered this message to anyone who will listen. Check out our cover story from October 2004, for example: "Not So Much of a Reach: Let Sick Pay Less for Drugs," by contributing editor Martin Sipkoff (http://tinyurl.com/VBI-story). Note that one headline reads, "The idea is radical and simple: Those who need medication the most should pay the least. There is evidence that this is cost-effective."
Yet 10 years later, Fendrick is still explaining the value of patient-centered, condition-specific financial incentives — value-based insurance design (VBID).
"We have to change the conversation in health care from how much we spend to how well we spend," he says. This important distinction is lost on many health plans that focus almost exclusively, and often in ham-handed ways, on cost control.
"When we discuss high-value services, such as colon cancer screening, the value varies depending on who gets it and who provides it," he says. "I would pay a first-degree relative of a colon cancer patient to get a colonoscopy and insist that the colonoscopy be free for a 50-year-old, but I would not provide coverage for someone who has no family history and wants to be screened for colon cancer at age 28."
The conversation needs to change from how much we spend to how well we spend.
Such organizations as the National Committee for Quality Assurance, the National Quality Forum, specialty societies, and disease-specific organizations have identified high-value services for which the evidence is strong. The U.S. Preventive Services Task Force and the Choosing Wisely campaign have identified services of low value or potential harm. "Through these efforts we are beginning conversations about services that may not be necessary and, in some situations, are economically wasteful and harmful," Fendrick adds.
The question, then, is this: If these efforts are widespread and yet noncompliance is such a vexing problem for health insurers, why are they so reluctant to adopt such an obvious solution as VBID?
"In addition to inertia, which has slowed adoption of clinically nuanced VBID, there are two hurdles to overcome," he says. "The first — and maybe the most important — is that when insurers remove financial barriers from high-value services, the most popular implementations of this strategy tend to increase the utilization of evidence-based services. Therefore, these initiatives, which we call carrot programs, slightly increase aggregate medical spending, particularly in the short-term.
"The second hurdle is that most insurers tend to have shortsighted financial views. They prefer to bend the trend rather than make long-term investments in individual and population health," he adds.
To overcome the inclination to bend the trend quickly without waiting for investments to pay off long term, Fendrick offers two suggestions. "First is to let the value-based incentive programs play out over time because, particularly with such common chronic diseases as diabetes, heart disease, mental health, and respiratory illness, investments in physician visits, diagnostic tests, and appropriate medications will offset costs by reducing emergency room visits and hospitalizations.
"But it takes time to prevent a heart attack, forestall the need for dialysis, or avoid an admission for a bad asthma flare," says Fendrick, a University of Michigan professor of internal medicine and health management and policy.
"Second, there is some unintended guidance in the Internal Revenue Service regulations that actually forbids the implementation of basic VBID principles for high-value medical services for health plan members with high deductible health plans (HDHPs) and a tax-qualified health savings account (HSA). This guidance affects insurers' ability to tweak their benefit designs in the fastest growing insurance product — HDHPs," Fendrick says.
Under an IRS interpretation of anti­discrimination language in the Social Security Act, health plans cannot provide high-value services, such as diabetic eye exams, to members who have HSA-qualified HDHPs.
"There is a movement now to have the IRS rewrite this guidance to allow value-based insurance principles for what are called secondary preventive services to be included in these otherwise attractive consumer-based plans," he says.
Changes implemented under the Affordable Care Act require insurers to cover in full primary preventive services such as immunizations, certain screenings, and an annual physical exam for all patients without a fee or even a deductible. But secondary preventive services, such as diabetic eye exam, are not covered before the deductible for patients with HSA-qualified HDHPs. Therefore, the high deductibles for these plans may dissuade some from getting secondary preventive services.
The USPSTF defines primary preventive measures as those designed to prevent the onset of a targeted condition. Immunizations are an example. Secondary preventive measures identify and treat asymptomatic persons who have already developed risk factors or preclinical disease but in whom the condition has not become clinically apparent, such as a screening for diabetes or colon cancer.
"There are safe harbor provisions for HSA high-deductible health plans to allow primary preventive services before the deductible. But a very small percentage of spending is for primary preventive services," he adds. "On the other hand, more than 75% of all medical spending by commercial plans and over 98% of spending by Medicare plans is for patients with chronic disease."
Health plans need clarity, therefore, on which services they can provide to members with HSA-qualified HDHPs before the deductible. This factor is significant given that many families have high-deductible plans and are paying out of pocket for all services at the start of the plan year. "There's a high likelihood that the deductible will cause these members not to take advantage of these medical services when they have to pay 100% of the cost," he says.
That's the point: High costs cause plan members to forgo care. Therefore, it's logical that lowering costs for high-value services (the carrot) would increase utilization of these services and that high costs for low-value services (the stick) would decrease utilization of these services.
"Not only do you increase utilization with carrot programs, but when you couple VBID carrot programs with VBID stick programs, you decrease access to medical services that have no proven medical benefit or, in some cases, actually induce harm. By reducing low-value services, the economic gains occur immediately," he says.
As compelling as these arguments are, they are not persuasive enough to shift how care is delivered. "It's surprising and frustrating that anyone who comes from a clinical background understands that the decision to do a certain diagnostic test or invoke a specific treatment almost always depends on the presumed design," he says.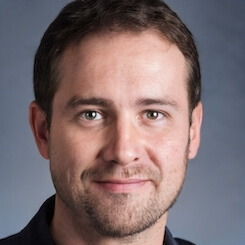 Paul Lendner ist ein praktizierender Experte im Bereich Gesundheit, Medizin und Fitness. Er schreibt bereits seit über 5 Jahren für das Managed Care Mag. Mit seinen Artikeln, die einen einzigartigen Expertenstatus nachweisen, liefert er unseren Lesern nicht nur Mehrwert, sondern auch Hilfestellung bei ihren Problemen.