At a time when the Affordable Care Act is widely reviled and even liberals are lukewarm in their support, Ray E. Drasga, MD, is an outlier. Based partly on his experience at a free clinic in a middle-class town, he says the nation needs a single-payer system, that the ACA doesn't go nearly far enough in covering the uninsured. And he's not shy about it.
Crown Point, Ind., is a typical middle-class American town. Its 28,400 residents have a median household income of $64,900, well above the statewide average of $48,400. Only 6.8% live below the federal poverty level, about half the statewide average of 14.7%.
Despite this moderate level of wealth, Crown Point needs the St. Clare Health Clinic, which provides free health care services in its offices on Indiana Avenue, says Ray E. Drasga, MD, the clinic's medical director. Although a $5 per visit donation is encouraged, health care is provided without charge.
Under the Affordable Care Act, in 10 years, there will be about 31 million Americans without coverage, and we'll still have a system that can't control costs.
"Even in a middle-class, well-off community like Crown Point there's a big need for health care for those who are uninsured," says Drasga, an oncologist. "This is not a lower socioeconomic area. And yet everybody knows someone who's uninsured."
Coverage concerns
The percentage of U.S. adults lacking insurance coverage dropped from 17.1% in the first quarter of 2014 to 13.4% in the second quarter, according to Gallup, the polling organization. The 13.4% average for the second quarter of 2014 is the lowest level recorded since Gallup began tracking this measure in 2008.
While this news is positive, the ACA will not cover everyone. The Congressional Budget Office estimated in April that the number of uninsured will decline from about 42 million nonelderly Americans this year to about 31 million in 10 years.
Devastating costs
"So the uninsured will still be with us for years to come," says Drasga. Thus, there will still be a need for the free medical care in Crown Point and in many other cities and towns nationwide.
In fact, Drasga makes the compelling case that the ACA, for all it will do for many Americans, is insufficient. Instead, the United States needs a single-payer health system that provides care for all. Before he retired recently after 30 years in practice, Drasga had seen firsthand the devastating effects that no insurance has on patients, particularly on those with cancer.
"Serving as medical director for the free clinic was something I did on the side, but still I saw very clearly that there is a significant need for health insurance for everyone. And, you could see the need very dramatically in people with cancer. Every now and then we'd have a patient with cancer at the free clinic or we had people calling our oncology practice who had no insurance. As an oncologist, you just knew and they knew that lacking health insurance was much more traumatic for cancer patients than it is for other patients because the cost of cancer care is astronomical now."
Comparative costs
In an article in January in the Journal of Oncology Practice, "Why Oncologists Should Support Single-Payer National Health Insurance," Drasga and Lawrence H. Einhorn, MD, point out that the cost of medications in the United States is higher than it is in any other developed country. The price of medications here is 50% higher than it is in other countries when prices for equivalent molecules are compared, McKinsey & Co. said in a report. In addition, the overall price of drugs is more than 118% higher in the United States than it is in Europe because U.S. consumers use a more expensive mix of drugs, McKinsey said. ("Accounting for the Cost of U.S. Health Care: A new Look at Why Americans Spend More," http://tinyurl.com/US-drug-costs (link is external).)
The nation's largest health care purchaser, the Centers for Medicare & Medicaid Services, cannot negotiate for lower cost medications. "Other countries have committees that negotiate for lower drug prices and yet we don't. So, basically we're subsidizing the cost of drugs for the rest of the world."
Yet the reaction among Drasga's colleagues was muted, he says. And when Drasga was seeking a like-minded colleague in an academic setting to serve as coauthor, he was turned down repeatedly before Einhorn agreed. A pioneer in the treatment of testicular cancer, Einhorn is a professor in the division of hematology/oncology at the Indiana University School of Medicine. He is perhaps most famous for treating cyclist Lance Armstrong, not exactly in poverty at that time, for testicular cancer. Last year, OncLive, a group of publications covering cancer care, named Einhorn one of its 2013 Giants of Cancer Care.
"Most Americans are comfortable with the status quo or most people believe there's nothing they can do," Drasga says. "They're waiting for someone else to act. They're watching what will happen in Vermont, for example."
In 2011, the Vermont legislature passed and Gov. Pete Shumlin signed Act 48 into law, calling for the state to provide coverage for all 620,000 residents of the Green Mountain State by 2017. Today, Shumlin is still trying to find the $2 billion it will cost to pay for this system each year in a state with only $2.7 billion in annual tax revenue. Cost is certainly an issue with any single-payer system, but so is attachment to our current system, even among oncologists, Drasga laments. The struggle he had finding a coauthor is telling.
"I talked to heads of departments at universities but they had ties to drug companies that do research or were partially funded by pharmaceutical companies. They had a lot to lose by speaking out about the status quo."
$2.7 trillion
In the journal article, the first point Drasga and Einhorn made was that the United States spends $2.7 trillion for health care. Doctors fear they may lose some of their income, he says. "If you're a physician caring for patients, you don't want to lose your share of that income. It comes down to economics because so many people want their piece of the pie.
"If a patient has advanced breast or colon cancer, it's not unheard of to have a bill of $20,000 to $30,000 every two weeks. After seeing the doctor and getting a prescription for some new drugs, you may walk out with a $20,000 bill. Then you repeat that process two weeks later. The sad truth is that very quickly, treatment can run up to $100,000. The average person doesn't have that type of money.
"Let's say you have a mass in your neck and you have no insurance. It's hard even to see a doctor, or get a biopsy or a scan. You can't even start your treatment. That's why people with cancer who are uninsured do very poorly. Their survival rates are much worse."
The current system, even after the ACA reforms are implemented fully, does not go far enough, he concludes. While more Americans have insurance this year, many have high deductible health plans, leaving them underinsured, he notes.
Ray E. Drasga, MD, is a nationally known proponent of a single-payer health care system. A recently retired oncologist, Drasga has seen firsthand how treating cancer can leave many families in financial ruin.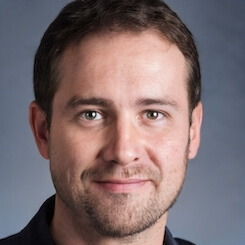 Paul Lendner ist ein praktizierender Experte im Bereich Gesundheit, Medizin und Fitness. Er schreibt bereits seit über 5 Jahren für das Managed Care Mag. Mit seinen Artikeln, die einen einzigartigen Expertenstatus nachweisen, liefert er unseren Lesern nicht nur Mehrwert, sondern auch Hilfestellung bei ihren Problemen.