They too often focus narrowly on the work of oncologists, when a much more comprehensive approach is needed
Cancer is a major service line for most hospitals. It is one of the largest revenue producers and it is seen as a growth opportunity as the number of cancer diagnoses continues to increase in an aging population. The National Cancer Institute says there will be over 1.6 million new cancer cases this year and the volume will consistently grow by 4% for years ahead. The average cost of a cancer episode may be as high as $102,000, according to data from an oncology ACO program sponsored by Florida Blue.
Confusing for patients
Hospitals compete fiercely for cancer patients with direct marketing campaigns designed to increase their revenue and their market share. They tout their services and their superiority over other institutions in offering coordinated programs that provide comprehensive, compassionate care. The head-to-head competition among hospitals certainly does not help patients make the best choice for their own care.
"To my knowledge, there are no tools or readily available information that helps patients to evaluate cancer programs or to select one program over the other," says Dan McKellar, MD, the chairman of the Commission on Cancer (COC), which has a widely recognized accreditation program.
"We require that all of our accredited centers report detailed information to us on all of their cancer cases," says Dan McKellar, MD, chair of the Commission on Cancer, which has a widely recognized accreditation program.
Photo courtesy of the American College of Surgeons
While hospitals are scurrying to lure cancer patients, health plans have been focused on one narrow segment of cancer care, medical oncology, where they are working to improve the quality of chemotherapy by implementing oncology pathways, experimenting with new payment models, and creating oncology medical homes.
Those are important goals, but they overlook the majority of services provided to patients. According to the Commission on Cancer, which has accredited over 1,500 hospital cancer programs, 70% of new cancer cases are seen in its accredited hospital based programs.
Switching their focus to hospital cancer programs will give health plans a mechanism to deal with the total cost of cancer. In the Florida Blue oncology ACO, the spending baseline for injectables was just 27% of the total cost of care. Hospital inpatient costs were 26% of the total, surgery and anesthesia was 15%, radiation therapy was 9%, and diagnostics was 8%.
Radiation therapy has been an area of rapidly rising costs and potential overutilization. A 2013 New England Journal of Medicine article reported that from 2005 through 2010 these costs rose 146% for prostate cancer cases among urologists who self-referred patients to a radiation therapy center where they had an ownership interest.
The cost of cancer care is a big issue, but leading professional organizations are more concerned about improving the quality of cancer care. The 2013 Institute of Medicine (IOM) report, Delivering High-Quality Cancer Care: Charting a New Course for a System in Crisis, cited numerous problems in cancer care and made it clear that the crisis will continue to expand unless changes are made.
Improvement goals
The quality improvement goals sought by organizations such as the IOM focus on systemic changes that would improve team-based care, create a highly trained workforce, expand shared decision making, and improve care planning and expansion of supportive services and survivorship programs. These improvements are most feasible in settings that provide the full spectrum of services, such as hospital-based programs.
Efforts to improve quality
Experts say that hospital cancer programs are working hard to improve quality. "Delivering high-quality cancer care is a top priority for hospital-based cancer programs, and the vast majority have made major investments to ensure continuous quality improvement," says Lindsay Conway, an oncology consultant at the Advisory Board Co.. "In addition to pursuing accreditations, which provide a framework for quality performance improvement, they participate in quality-reporting programs, develop internal quality benchmarking capabilities, and hold tumor conferences to review past cases."
"Delivering high-quality cancer care is a top priority for hospital-based cancer programs," says Lindsay Conway, an oncology consultant at the Advisory Board Co. The vast majority of hospitals have made major investments to achieve that goal.
The COC, established in 1922, has the leading accreditation program for hospital-sponsored cancer programs. "Hospitals are showing an increasing interest in our accreditation program; we offer many resources and tools to help them manage their programs," says McKellar.
The COC has 52 member organizations including physician specialty societies, the American Society of Clinical Oncology, the American Cancer Society, and the National Comprehensive Cancer Network. Its accreditation program encompasses standards covering personnel and resources, required operating procedures, requirements for data reporting, and standards of care.
Many other cancer organizations have quality initiatives, but they tend to focus on individual elements of care or specific physician specialties. The American Society of Clinical Oncology's Quality Oncology Practice Initiative is a certification program that recognizes medical oncology and hematology/oncology practices. It evaluates an individual practice's performance in areas that affect patient care and safety.
Empowering the patient
Last year, the National Committee for Quality Assurance received a grant from the Patient-Centered Outcomes Research Institute (PCORI) to study the impact of patient-centered oncology care. The study will provide patients with information that will help them make better informed decisions about their care. The project will pilot and evaluate the Patient-Centered Oncology Care model, which builds on the new NCQA Patient-Centered Specialty Recognition program that was released in March 2013.
In 2012, the COC expanded the minimum standards to which hospital programs must adhere. The accreditation standards require hospital programs to include patient navigator programs, palliative care, survivorship, and shared decision making. It also requires elaborate data reporting on each cancer patient.
Detailed data for accreditation
"We require that all of our accredited centers report detailed information to us on all of their cancer cases," says McKellar. "The data include mortality measures and other important indicators, such as cases referred in and cases referred out. We also have a formal reporting process back to each hospital that includes benchmark analytics that is intended to allow them to evaluate the scope of services they are providing."
It is planning to release additional requirements in 2015. "We have eight work groups that are developing standards and quality measures across all cancers," says McKellar.
The COC sets standards for its accreditation program, and those standards include quality of care measures. The most comprehensive set of quality of care measures in oncology comes from the American Medical Association's Physician Consortium for Performance Improvement. These measures are used in the Medicare Physician Quality Reporting System and target appropriate use, overuse and underuse of treatments in radiation therapy, imaging, surgery, and medical oncology.
Health plans certainly recognize the need to do more to improve cancer care quality and they recognize the large role that hospitals play in cancer care, but for the most part they have not taken steps to manage the full scope of services provided in the hospital setting. For example, only a few health plans have taken the time to develop standards and create a centers-of-excellence network for cancer.
Bad business model
"There are great opportunities to improve hospital cancer programs. What is standing in our way is the current business model," says Aetna's Michael Kolodziej, MD, national medical director for oncology solutions.
The buy-and-bill model and the 340B discount program have stymied the attempts of many health plans to initiate changes for medical oncologists.
Kolodziej is referring to the economic incentives for physicians and hospitals to hold onto the lucrative buy-and-bill payment model for oncologics as well as the profit margin provided by the Medicaid 340B drug discount program, which allows hospitals to buy drugs at discounted prices and bill insurers for their normal charges.
The buy-and-bill model and the 340B discount program have stymied the attempts of many health plans to initiate changes for medical oncologists.
"We have not had a lot of dialogue with hospitals about changes in the payment model for employed oncologists," says Kolodziej. "That is a complex and challenging task, because the goals of hospital acquisition of oncologists are different from the goals we are trying to achieve. The current model for hospital contracting and the margin on 340B medical injectables is a very attractive revenue center. So we haven't had as much success in approaching hospitals as we would like."
Health plans also have not found a way to work with hospitals on other aspects of cancer.
Bundled payments
They would face another barrier in trying to implement a new payment model such as moving toward bundled payments or shared savings arrangements among all of the providers in the hospital setting. In community hospitals, the cancer specialists in surgery, gynecology, radiation therapy, and imaging may be in private practice with their own separate provider agreements with payers. Thus, moving to a new payment model would require new contracts with all of the physician specialists involved in a cancer program, or a health plan would have to contract jointly with the hospital and its physicians.
Aetna has begun to realize the importance of stepping up its activities to maximize cancer care in its ACO program.
While Aetna and other health plans have not made much progress with new payment models or oncology performance improvement in the hospital setting, Kolodziej says that Aetna has begun to realize the importance of stepping up its activities to maximize cancer care in its ACO program.
"We have had a lot of dialogue between our ACO team and our oncology team about how to engage hospitals to focus on improvements in cancer treatment and how to reward them," says Kolodziej. "The accountable care model is very different from the current model for delivering cancer care."
Oncology medical home
"As hospital-based cancer centers think about how they are going to live in an ACO world, new ways of managing treatment and patients are going to be required of them," Kolodziej continues. "We have been developing an oncology patient-centered medical home model for sophisticated private practice oncology groups, and we think this approach is applicable to hospital-based cancer programs."
Kolodziej is actually quite excited about the potential benefit of implementing an oncology medical home in the hospital setting. "It is absolutely the best way to manage patients in a hospital-based cancer program because it is sensitive to optimizing patient outcomes."
He says the hospital setting provides an opportunity to widely implement the key elements of the oncology medical home — the emphasis on evidence based practices, shared decision making, reduced inpatient and emergency room services, and advanced care planning.
"While this appears to be a logical approach, we are not there yet — it is something we intend to explore further," says Kolodziej.
Meetings
| | | |
| --- | --- | --- |
| HealthIMPACT Southeast | Tampa, FL | January 23, 2015 |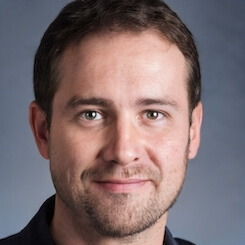 Paul Lendner ist ein praktizierender Experte im Bereich Gesundheit, Medizin und Fitness. Er schreibt bereits seit über 5 Jahren für das Managed Care Mag. Mit seinen Artikeln, die einen einzigartigen Expertenstatus nachweisen, liefert er unseren Lesern nicht nur Mehrwert, sondern auch Hilfestellung bei ihren Problemen.