Physicians will be able to keep better tabs on heart problems and diabetes, and even help relieve chronic back and leg pain
HeartFlow's Computed Fractional Flow Reserve (FFRCT) technology received de novo clearance for the evaluation of patients who show signs and symptoms of coronary artery disease (CAD). The technology combines noninvasive imaging and computational fluid dynamics technology to create detailed models of a patient's cardiovascular anatomy.
FFRCT is the first noninvasive imaging technology that shows the extent of a blockage and how it affects blood flow. It is intended for use in conjunction with a patient's other clinical data. Food and Drug Administration clearance comes after the HeartFlow NXT study was published last year in the Journal of the American College of Cardiology. The study showed that FFRCT was more specific than coronary CT angiography in identifying myocardial ischemia (79% vs. 34%) but less sensitive (86% vs. 94%).
Stimwave Technologies was cleared to market the world's first wireless microtechnology neuromodulation device for the relief of chronic back and leg pain. The small device — between 2 and 11 centimeters — can be implanted permanently in a patient's body with a standard needle. Currently marketed throughout Europe, the device will be commercially available in the United States this year.
Royal Philips' IQon Spectral CT imaging technology received 510(k) clearance. This first-of-its-kind technology delivers anatomical information and the ability to characterize structures based on their material content within a single scan.
Animas Vibe (Johnson & Johnson), a combination insulin pump and continuous glucose monitor, was approved for use for patients with Type 1 diabetes to monitor blood glucose levels without a finger stick. The device adjusts insulin delivery based on those data.
Animas Vibe is seen as a step toward the widespread availability of an artificial pancreas, which would deliver multiple hormones such as insulin and glucagon automatically and mimic the way the body maintains blood sugar levels.
A recent study published in Lancet Diabetes & Endocrinology found that an artificial pancreas is more effective than a patient-controlled insulin pump in treating Type 1 diabetes. The device should be available this month.
Masimo gained clearance for its wireless, wearable Radius-7 patient monitor. The device connects to Masimo's patient monitoring and connectivity platform that links a variety of devices regardless of company origin.
Radius-7 tracks patient oxygen saturation, pulse rate, and acoustic respiration rate, and can connect at the patient bedside via Bluetooth or at home through an upgrade for WiFi capability.
Cepheid received clearance to market its in vitro diagnostic test, Xpert Norovirus, for norovirus. The test can quickly identify and differentiate norovirus genogroups. Norovirus is the most common cause of viral gastroenteritis worldwide and contributes to between 56,000 and 71,000 hospitalizations in the United States each year, according to the Centers for Disease Control and Prevention.
Covidien got 510(k) clearance for its Fortrex over-the-wire (OTW) percutaneous transluminal angioplasty (PTA) balloon catheter.
Dexcom's G4 Platinum Continuous Monitoring System is approved for marketing. The externally worn system has an internal sensor that continuously measures and displays glucose values in the fluid between the body's cells every five minutes. The system also reports trending information in real time for up to seven days, which is the life of each sensor.
Avantis Medical's colonoscopy imaging device, capable of showing a wide-angle image of more than 300 degrees during colorectal cancer screening procedures, received clearance. Dubbed the Third Eye Panoramic digital imaging device, the product is designed to be used with standard adult or pediatric colonoscopies.
Third Eye Panoramic's wide-angle views allow doctors to look for precancerous polyps tucked behind folds in the lining of the colon. Because the device can be attached to the outside tip of a colonoscope, it doesn't need to be removed for the insertion of other instruments during a procedure.
BrainScope's Ahead 100 device is now FDA-cleared to evaluate adult patients presenting with a potential mild traumatic brain injury sustained within the prior 24 hours. The wearable device provides an electroencephalogram that is analyzed to assess the structural condition of a patient's brain after head injury.
The first-line diagnostic device for potential brain injury is typically a CT scan. Ahead 100 is not intended to be used as a substitute for a CT scan but as an initial diagnostic tool.
Reprieve on UDI requirement
The FDA is granting labelers of certain types of implantable medical devices a temporary reprieve from its upcoming requirements that all medical device products be marked with a unique device identifier (UDI). A UDI is a means of identifying a medical device using a specific system and is intended to make the device safe.
The UDI system, says the FDA, will help to reduce medical errors and will allow the health care community and industry to review and assess adverse event reports more rapidly, identify problems relating to a particular device and allow for more effective corrective actions.
Originally mandated by the FDA Amendments Act of 2007, the rule calls for devices to be marked with a UDI system comprising two parts: a device identifier that corresponds with the type of device and its manufacturer, and a production identifier that states the lot, batch, serial number, expiration date, date of manufacture, and other relevant information.
Be wary of knee replacements
In two major studies published this year, researchers at Virginia Commonwealth University found that knee replacements should be judged appropriate only for patients with medically advanced arthritis.
This means not just severe pain but also impaired physical function, like an inability to climb stairs, get out of a chair, or walk without aid.
Based on research performed in Europe, the researchers also determined that surgical replacements were better suited for patients older than 65 because the implanted materials wear out after a couple of decades and might need replacing if inserted into younger patients.
Morcellator warning
The FDA is taking immediate steps to reduce the risk of spreading unsuspected cancer in women being treated for uterine fibroids. In an updated safety communication, originally issued in April, the FDA warns against using laparoscopic power morcellators in removing the uterus or uterine fibroids.
The agency's Immediately in Effect (IIE) guidance recommends that manufacturers of laparoscopic power morcellators include boxed warnings in their product labeling along with two contraindications. The IIE guidance applies to currently marketed and new laparoscopic power morcellators for general and specific gynecological indications.
Hospital takes the initiative
Chino Valley Medical Center in Pleasanton, Calif., is the first hospital to require the use of the Leaf Patient Monitoring System to prevent pressure ulcers in its patient safety protocols.
The northern California teaching hospital requires the use of adhesive, wireless sensors from Leaf Healthcare to ensure that at-risk patients are turned frequently enough by hospital staff to prevent the common problem of bedsores.
The technology will be required for each patient who scores 18 or lower on the Braden Scale for predicting pressure ulcer risk. Clinical trials have shown that Leaf's wearable patient sensor can help to prevent the occurrence of pressure ulcers.
One study presented at the American Nurses Credentialing Center National Magnet Conference showed that using the device increased compliance with hospital protocols from a baseline of 64% at the start of the trial to 98% after the monitoring system was deployed. The device is FDA-cleared for sale.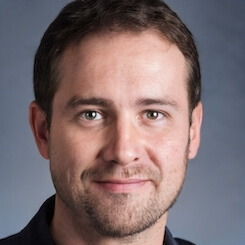 Paul Lendner ist ein praktizierender Experte im Bereich Gesundheit, Medizin und Fitness. Er schreibt bereits seit über 5 Jahren für das Managed Care Mag. Mit seinen Artikeln, die einen einzigartigen Expertenstatus nachweisen, liefert er unseren Lesern nicht nur Mehrwert, sondern auch Hilfestellung bei ihren Problemen.