Cost will be a concern because it involves two separate procedures performed with two sets of catheters
The American Heart Association estimates that between 8 million and 12 million Americans suffer from peripheral arterial disease (PAD). The condition can be present without symptoms (40% of patients) or with either atypical leg pain or the more classic pain termed intermittent claudication, which is pain with exercise that is relieved with rest. Think of PAD as "angina of the legs." PAD, like other forms of arteriosclerosis, develops gradually and is associated with lack of exercise, obesity, and smoking and the conditions that result, including hyperlipidemia and diabetes. Severe cases of PAD lead to gangrene and amputations.
Initial treatment includes exercise, smoking cessation, statins, and antiplatelet medications. Most people with PAD do not need surgery, but in advanced cases it may be necessary. Similar to treating heart disease, revascularization is the goal either via graft or, more commonly, by dilating the blockage(s) with a catheter-based therapy called percutaneous transluminal angioplasty (PTA).
A drug-coated balloon
Just as in heart disease, new technologies are being brought to bear on PAD. The latest to be approved by the FDA is the Lutonix 035 Drug Coated Balloon PTA Catheter (Lutonix DCB). Lutonix DCB is a device-and-drug combination, the first in its class that incorporates an over-the-wire PTA catheter with a drug coating on the surface of the balloon. The coating is distributed evenly across the working length of the balloon with a precise density of 2 micrograms/mm2. The excipients allow for adequate release of the drug to the tissue along the blood vessel wall when the balloon is expanded.
The primary mode of action of this entire procedure is to dilate the occluded vessel. The coating of paclitaxel is an ancillary process aimed at increasing the long-term efficacy of the procedure by inhibiting proliferation of scar tissue (neointimal growth) in the newly dilated vessel. Because the primary mode of action is mechanical, the primary regulatory body for Lutonix DCB was the FDA's Center for Devices and Radiological Health, although it consulted with the agency's Center for Drug Evaluation and Research.
Extracted compound
Discovered more than 50 years ago, paclitaxel is a compound extracted from the Pacific yew tree that is widely used in cancer treatment because it causes cell death during cellular division. How exactly paclitaxel inhibits neointimal growth has not been fully elucidated, although it is known that the drug causes microtubule disruption, a process needed to separate chromosomes into the two daughter cells during division.
Dilating the artery during PTA damages the arterial wall. That damage may trigger a healing process that can cause fibrosis. The result: restenosis of the artery.
The theory leading to paclitaxel being considered in patients post-PTA is that the restenosis might be prevented if the healing process could be moderated.
In human studies, paclitaxel has demonstrated ability to prevent migration and proliferation of smooth muscle cells, inflammatory cells, and fibroblasts. Research has also shown that paclitaxel prevents the secretion of extracellular proteins, some of which are involved in healing.
Lutonix DCB is indicated for percutaneous transluminal angioplasty, after predilation, of de novo or restonotic lesions up to 150 mm long in native superficial femoral or popliteal arteries with reference vessel diameters of 4–6 mm. Lutonix DCB is a two-step process. First, the blood vessel is dilated with a regular catheter in what is termed predilation. Then Lutonix DCB is inserted into the artery so the drug-coated balloon can be inflated to allow deposition of the paclitaxel.
Lutonix DCB of course has contraindications, in particular, people who cannot receive antiplatelet or anticoagulant therapy and people judged to have lesions that will not allow full inflation of an angioplasty balloon or proper placement of the delivery catheter.
Adverse events
Adverse events associated with Lutonix DCB are related to both the device and the procedure, and to the paclitaxel as well. They include aneurysm, amputation, arrhythmias, embolization, hypotension, pain, occlusion, infection and sepsis, thrombosis, vessel dissection, perforation, and spasm, as well as allergic and immunologic reactions, anemia, GI symptoms and myelosuppression.
The device–drug combo was compared in clinical trials against a traditional noncoated PTA procedure using a similar catheter. The LEVANT 2 trial was the pivotal trial that led to FDA approval. It was a single-blind international trial that included 476 patients treated at 54 different sites for stenosis of the femoral and popliteal arteries in the leg. People eligible to be enrolled in the trial presented with intermittent claudication or ischemic rest pain and an angiographically significant lesion in the superficial femoral artery or popliteal artery with patent outflow in the artery to the foot.
After meeting protocol-defined pre-dilation criteria predicting that they would be unlikely to need a stent, all the subjects had predilation with an uncoated, undersized balloon and then were randomized 2:1 so that 316 were treated with Lutonix DCB and 160 with an uncoated balloon.
Those who did not meet a satisfactory predilation endpoint were not randomized and were treated according to standard practice.
The people who received two Lutonix DCB treatments and the control group were similar in terms of age, ethnicity, weight, comorbidities, smoking history, and presence of diabetes mellitus, hypertension, renal failure, and previous cardiovascular events. Target lesions were similar in size, length, and percent stenosis.
The FDA Summary of Safety and Effectiveness Data document (PMA P130024) says the LEVANT 2 study showed that treatment of native femoropopliteal lesions with the Lutonix DCB provides more durable patency than standard PTA alone through 12 months, with comparable safety.
Although the study sample wasn't large enough to perform statistically relevant analysis of subgroups, women appeared to have a less robust outcome than men.
Managed care implications
This new approach to treating peripheral artery disease appears in the pivotal trial to provide a better outcome than traditional PTA, but it involves two separate procedures with two sets of catheters, albeit during the same procedure episode.
Invariably, this will cost more because of the cost of the second procedure, which involves extra time in the cath lab and additional materials. From the pivotal LEVANT 2 study, it is unclear whether women benefit from Lutonix DCB. Further study is needed.
Managed care typically does not dictate the types of procedures to be done for this disease. But if the cost becomes significantly higher, it is likely that this example of Tomorrow's Medicine will be followed by tighter controls and/or case-rate contracting to produce the best value and result for patients.
Thomas Morrow, MD, is chief medical officer of Next IT. He is the immediate past president of the National Association of Managed Care Physicians and has 24 years of managed care experience at the payer or health plan level. The views expressed here are his alone. Contact him at [email protected]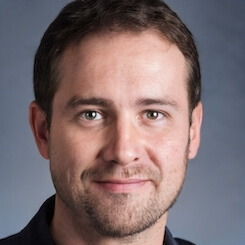 Paul Lendner ist ein praktizierender Experte im Bereich Gesundheit, Medizin und Fitness. Er schreibt bereits seit über 5 Jahren für das Managed Care Mag. Mit seinen Artikeln, die einen einzigartigen Expertenstatus nachweisen, liefert er unseren Lesern nicht nur Mehrwert, sondern auch Hilfestellung bei ihren Problemen.