Childhood cancer hasn't been a big money maker. A not-for-profit helped fund the research that led to the approval of a new drug for neuroblastoma.
It is virtually impossible for anyone involved in medical care in the United States not to notice the rapid developments in cancer treatment and, in particular, the new drugs being approved by the FDA. Over the past 10 years (2005–2014), the agency approved 62 new drugs for cancer, nine in 2014 alone. In addition, there were scores of additional indications approved for drugs that had been previously allowed on the market.
Plenty of progress has been made in pediatric cancer, to be sure, but the number of FDA-approved pediatric cancer drugs pales in comparison to the number of adult drugs. By one count, just 15 oncology drugs were approved by the FDA for pediatric use between 1948 and 2003 compared with 120 for adult cancer. There are many reasons for this, but it makes some sense when you consider that cancer is mainly a disease of old age and that there are about 100 adult cases of cancer diagnosed for every pediatric case.
Going 'mab for kids
But a new pediatric cancer drug, dinutuximab, was approved earlier this year. The new drug is being sold under the brand name Unituxin by United Therapeutics Corporation, a Silver Springs, Md., biotech company. The drug is a monoclonal antibody indicated for the treatment of pediatric patients with high-risk neuroblastoma. The label qualifies this drug for those "who achieve at least a partial response to prior first-line multiagent, multimodality therapy." The label also indicates that Unituxin must be used with granulocyte-macrophage colony-stimulating factor (GM-CSF), interleukin-2 (IL-2), and 13-cis-retinoic acid (RA).
In order to understand this rare tumor, let's first review some basic embryonic development. After fertilization of the egg, rapid cell division occurs. After roughly a month the embryo has gained size, assumed a humanoid shape, and numerous specific cell types become differentiated. One of these cell types, called neuroectodermal cells, form the neural tube that eventually develops into the brain, spinal cord, and peripheral nerves. Unfortunately, cells of neuroectodermal origin can also degenerate into neuroblastoma, a broad group of tumors that, for the most part, are limited to children. Only about 650 new cases of neuroblastoma are diagnosed each year in the United States. The median age at diagnosis is 19 months with 90% occurring in children who are younger than five.
Although the term "cure" is not typically used, some children with neuroblastoma have a pretty good prognosis (a five-year survival rate of more than 95%). The characteristics of this subgroup include localized neuroblastoma, age 18 months and younger, and a favorable histology and molecular profile. There are also children with the disease who are in a middle ground and have encouraging survival statistics.
High risk cases
Not so fortunate are those in the high-risk category. These children tend to be older and have advanced disease. And while high-risk neuroblastoma is not universally fatal, the chances of long-term survival are only about 50–50.
The high-risk group of children with neuroblastoma became the focus of donations from a not-for-profit organization, St. Baldrick's Foundation, whose goal is to "conquer childhood cancer." That research has now paid dividends.
Dinutuximab did not spring suddenly on to the scene. It has been studied since 1994 in over a dozen studies that included roughly 1,400 children. The pivotal trial, dubbed Study 301, provided the bulk of support for biologics license application submission to the FDA. The primary objective of Study 301 was to determine whether dinutuximab, in conjunction with IL-2 and RA, improved event-free survival after myeloablative therapy and stem cell rescue in high-risk neuroblastoma subjects who achieved a pre-autologous stem cell transplant response of partial to complete response as compared to RA alone.
Clearly superior
The study was conducted in 90 sites in this country, Canada, and Australia and was originally designed to enroll 386 patients. But the trial's data safety monitoring committee cut recruitment short at 113 when a planned interim analysis showed that dinutuximab was clearly superior than the treatment the control group received. Events were defined as relapse, progressive disease, secondary malignancy or death. The dinutuximab arm recorded 33 events versus 50 events (hazard ratio, 0.57) and overall survival (based on an additional three year period of follow up) of 73% versus 52% (hazard ratio, 0.58).
Dinutuximab is not for the faint of heart. It is given as a 10–20 hour infusion daily for four consecutive days and repeated for a total of up to five cycles in an inpatient location. The label includes two black box warnings: life threatening infusion reactions and severe neuropathic pain requiring opioid injections prior to, during, and following completion of the infusion. Also, due to the binding to any cell of neuroectodermal origin, the black box also contains warnings that dinutuximab can also cause severe peripheral sensory neuropathy as well as motor neuropathy.
In addition to the black box warnings, dinutuximab is associated with capillary leak syndrome (23% of patients) hypotension (16%), infections, bone marrow suppression (anemia, neutropenia, and thrombocytopenia), and electrolyte abnormalities, including diarrhea, vomiting, urticaria (hives), elevated liver enzymes, and atypical hemolytic uremic syndrome.
Dinutuximab has made history by being one of the few pediatric cancer drugs approved by the FDA. But perhaps even more important is the story of the support from the St. Baldrick's Foundation. The charity started 16 years ago when Tim Kenny, John Bender, and Enda McDonnell got the idea to shave their heads to raise funds for pediatric cancer research. Last year they raised nearly $40 million — now that is something worth losing your hair over! The foundation also pushed for passage of the Creating Hope Act, which created incentives for companies to develop treatments for rare pediatric diseases.
Dinutuximab will not cure all pediatric cancers; in fact, it will not even cure most of those with high-risk neuroblastoma. But it has paved a way for even more development of pediatric cancer drugs and has demonstrated how some brave, giving people are willing to give of themselves (and let go of their hair) to help create a better, more effective Tomorrow's Medicine.
Thomas Morrow, MD, is the chief medical officer of Next IT. He has been the founding medical director of five HMOs and a disease management company, a medical director at Genentech, and president of the National Association of Managed Care Physicians. You can contact him at [email protected]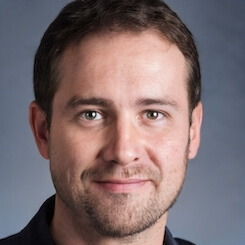 Paul Lendner ist ein praktizierender Experte im Bereich Gesundheit, Medizin und Fitness. Er schreibt bereits seit über 5 Jahren für das Managed Care Mag. Mit seinen Artikeln, die einen einzigartigen Expertenstatus nachweisen, liefert er unseren Lesern nicht nur Mehrwert, sondern auch Hilfestellung bei ihren Problemen.