The trickle-down approach to coverage—worry about employers and consumer satisfaction takes care of itself—doesn't work in the new health care environment. CXOs gain traction.
Tweet Widget
(link is external)
Poor customer service is out. We've known that for many years. Now in health care, even mediocre customer service is out. CMS said so last year when it eliminated financial bonuses for Medicare Advantage health plans that didn't have star ratings of four or five (on a five-point scale).
Previously, any from a middling star rating of three on up was enough to earn a bonus, and one of the most important components of star ratings is what was once called patient satisfaction. One health plan calculated the loss from getting no star ratings bonus at about $1.2 million. "They know exactly what the star ratings mean in terms of bonus money every year," says a case management consultant who asked not to be named. "That's why there's so much emphasis on making sure they get at least four stars."
CMS now calls it patient experience while health plans favor "customer experience." Regardless of the label, the point is clear: Hospitals and health plans now have incentives tied to the quality of their customers' experience, whether that experience is a trip to the emergency room, an inpatient hospital stay, or the enrollment in a health plan. This issue of patient experience is so important that hospitals, health systems, and health plans have created a new job, the chief experience officer (CXO), to steer their organizations in the right direction. Just as luxury brands like the Four Seasons hotels and Mercedes Benz make a point of pampering their customers, health care providers and insurers are looking to coddle theirs, and they're hiring CXOs to make sure they do it well.
"For hospitals, health plans, and the entire health care system, the customer's experience has never been more important," says Ingrid C. Lindberg, a consultant who is believed to be the first chief experience officer for a health plan. "They need to have someone paying attention to what the consumer, the customer, or the patient is looking for and making sure that they design their products and services in such a way that they are easy to understand and use."
"If the experience is not up to a consumer's expectation, people are not going to stick around with your health plan, hospital, or health system," says consultant Ingrid C. Lindberg.
For CXOs, one of the biggest challenges will be ensuring that Medicare Advantage health plans earn four or five stars from CMS each year because anything under four stars means no financial bonus. For any MA plan that gets at least four stars, Medicare bumps up its per-member, per-month rate by 5% (10% in some counties). What's more, health plan administrators likely will ask CXOs to focus much of their attention on Medicare Part D prescription drug plans (PDPs). Here's why: CMS said in October that the nation's 369 MA plans have an average star rating of 4.03 (out of five), up from 3.92 in the previous year. But the star ratings for PDP plans declined from 3.75 to 3.40 in the same period (see sidebar).
Star power
Another challenge for CXOs is the change in emphasis among health insurers to focus their marketing efforts on individual consumers. Before the ACA, health insurers didn't need to worry much about pleasing individual consumers. They put their marketing muscle into wooing employers to sign up big numbers of their employees and family members. Employers cared mostly about cost and, to a lesser extent, outcomes. Patient satisfaction—the old term—was a distant third.
But the ACA changed all that, giving millions of Americans access to health insurance on public and private exchanges. Now, in addition to putting more attention on attracting individuals, health plans have to contend with members who have to pay more out of pocket, particularly those in high-deductible plans. Asking consumers to spend more of their hard-earned cash on health care naturally causes them to be much more concerned about, yes, cost but also quality and their overall experience just as they are with any other purchase.
Make a savvy health care consumer unhappy—particularly a mother buying family coverage—and she will seek out a health plan she likes at the next open enrollment. The ACA's marketplaces and the nascent move by employers to private exchanges lets health plan members vote with their feet much more easily than they could have in the past. "They can definitely take their dollars elsewhere," says Lindberg.
Health plans have an inherent problem that no amount of excellent customer care can eliminate. Health insurance is the only business that requires its customers to get permission to use services they've already paid for, notes Lindberg. If they get approval for a costly procedure, service, or medication after going through the mother-may-I process, customers then likely have to pay again for their share of the cost of this "approved" care, she adds.
Put all these factors together, and customer experience becomes paramount. "If the experience is not up to a consumer's expectation, people are not going to stick around with your health plan, hospital, or health system," Lindberg comments.
Hospitals hire CXOs
Given that many of these ideas are new to health plans today, imagine the atmosphere at Cigna when she was hired as the company's first experience officer in 2005. Lindberg lasted a year; she says the company wasn't ready for her radical ideas, such as using common English terms in explanations of benefits (radical to an insurer perhaps, but simple common sense for many). By 2006, she resigned to work for Ceridian Benefits Services, a third party administrator. In 2007, Cigna convinced her to return, saying the company was better prepared for her ideas and for the cultural change, such as referring to health plan members as customers—which is what surveys showed they preferred—and calling doctors physicians instead of providers, a preference she learned about from another survey. In other words, drop that health insurance–speak.
For too long, health plans have struggled with the customer experience because they tend to focus narrowly on cost control. "They put people in charge of costs and they put people in charge of care, but they don't put anyone in charge of meeting the needs of patients or customers," Lindberg says.
"If organizations lack a clear vision about patient experience, then they have only a desire … and desire is not a strategy," says Liz Boehm, director of Vocera's Experience Innovation Network (EIN).
Unless they have a CXO. How many insurers have created the position is unclear because there doesn't appear to be good study or survey data—at least not yet. Liz Boehm, director of the Experience Innovation Network (EIN), a membership organization for CXOs, is unaware of research assessing experience officers in health plans. "A few years ago, it was the exception and not the rule for insurers to have experience officers," she says.
Many health plan executives say experience officers are unneeded, making them little more than expensive window dressing. Patient experience is everybody's job and shouldn't be consigned to one executive's portfolio, they say.
"But if organizations lack a clear vision about patient experience," says Boehm, "then they have only a desire to do something about patient experience, and desire is not a strategy." Desire does nothing to marshal the resources needed to improve patient experience. "More often than not you need someone who is dedicated to patient experience," she adds.
EIN describes chief experience officers as mavericks and change agents whose role is to create "sustainable system transformation that delivers optimal care to patients and families while empowering care teams and staff to achieve their highest healing potential."
An EIN survey this year of 97 CXOs in hospitals showed that experience officers hold senior positions in hospitals, medical groups, and health systems and report to the top executives in most cases. About a third of respondents said they were responsible for aligning quality, safety, and patient experience initiatives and report to the top clinical leader in their organizations. Most experience officers manage small teams of direct reports dedicated to identifying and filling gaps in the human experience of care, the report showed.
Accountable care organizations are taking notice of CXOs, says M. Bridget Duffy, MD, chief medical officer of Vocera and cofounder of its CXO membership organization EIN. CXOs are transforming the system.
Many chief experience officer positions in hospitals and health systems were created because CMS had mandated that providers measure patient satisfaction using the Hospital Consumer Assessment of Healthcare Providers and Systems survey, says EIN's cofounder M. Bridget Duffy, MD. CMS uses the survey to assess patients' perspectives of hospital care. For this reason, many CXOs work in hospitals, but now the focus is turning to ambulatory settings as well. "Several of our members are part of accountable care organizations with responsibility for population health improvement," says Duffy, the first CXO hired at the Cleveland Clinic. "These ACOs are asking their chief medical officers to focus on quality, safety, and patient satisfaction." In addition, chief medical officers are beginning to subsume quality, safety, and patient satisfaction all under the patient experience heading, she adds.
In the EIN survey, Duffy said experience officers are, "at the center of driving culture transformation and unifying quality, safety and experience strategies to improve care delivery. With a strong, respected CXO leading the charge, health care organizations can restore human-to-human connection and engage patients, families and clinicians as equal partners in improving the health of the population."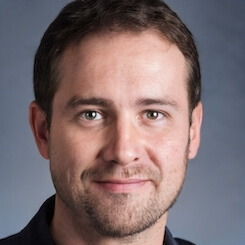 Paul Lendner ist ein praktizierender Experte im Bereich Gesundheit, Medizin und Fitness. Er schreibt bereits seit über 5 Jahren für das Managed Care Mag. Mit seinen Artikeln, die einen einzigartigen Expertenstatus nachweisen, liefert er unseren Lesern nicht nur Mehrwert, sondern auch Hilfestellung bei ihren Problemen.