Only 11 of the not-for-profit health plans are still operating, and the program that would cushion them from financial losses is in trouble. Will it be fixed?
As the demise of the not-for-profit, consumer-operated and oriented plans, or co-ops, quickened in the weeks leading up to the current ACA open enrollment period, a couple ideas have been floated to salvage their under­lying (and all but insolvent) funding mechanism.
But after CMS announced it would pay out only about 12.5 cents on the dollar for losses, both critics and advocates of the co-ops have hardened their rhetoric. A handicapper would put his money on the critics—the Republican leaders in the House and Senate—because, well, they hold the majority.
The three Rs of the ACA
That underlying funding mechanism, the risk corridors, is one of the so-called three Rs the ACA established to cushion health plans from losses they would take while expanding coverage to higher-risk groups. The other two Rs—­reinsurance and risk adjustment—both covered all the loss claims for 2014 because those claims fell below projections.
And then there were 11: Co-ops still writing business for 2016
HealthyCT, Connecticut
Land of Lincoln Health, Illinois
Maine Community Health Options, Maine and New Hampshire
Evergreen Health, Maryland
Minuteman Health, Massachusetts and New Hampshire
Montana Health CO-OP/Mountain Health CO-OP, Montana and Idaho
Health Republic Insurance of New Jersey
New Mexico Health Connections
InHealth Mutual, Ohio
Oregon's Health CO-OP
Common Ground Healthcare Cooperative, Wisconsin
Source: National Alliance of State Health Co-Ops
And the 12 that didn't make it
Meritus Health Partners, Arizona
Colorado HealthOp
CoOportunity Health, Iowa and Nebraska
Kentucky Health Care Cooperative, Kentucky and West Virginia
Louisiana Health Cooperative
Consumers Mutual Insurance, Michigan
Nevada Health Cooperative
Health Republic Insurance of New York
Health Republic Insurance of Oregon
Consumers' Choice Health Insurance Company, South Carolina
Community Health Alliance Mutual Insurance Company, Tennessee
Arches Mutual Insurance Company, Utah
Source: House Energy & Commerce Committee
Reinsurance, which, like risk corridors, is a temporary program, aims to spread the cost of very large insurance claims across all plans. It paid out $7.9 billion for 2014. Risk adjustment requires insurance companies with lower risk populations to pay charges to offset the costs of plans with higher risk populations. Designed as a permanent mechanism, risk adjustment transferred about $4.6 billion for 2014.
Risk corridors were set up for health plans, including the co-ops plans, sold on the state or federal exchanges. In broad brush strokes, health plans that lose money are supposed to be able to recoup some of their losses—up to 80% in some cases—by tapping into risk corridor funds that come from health plans that have done well on the exchanges. The purpose was to insulate insurers from possible losses so they would be more willing to participate in a brand-new market, the ACA exchanges. The idea of risk corridors and moving money from money-making health plans to money-losing ones was borrowed from Medicare Part D.
The co-ops and risk corridor funding scheme were the ACA's alternative to the government-run "public option" health plan that some Democrats on the left wanted. The ACA is silent on whether CMS could move money from other areas—the Medicare trust fund has been mentioned as one such place—to cover shortfalls in the risk corridors. But Florida Sen. Marco Rubio helped to insert language in the 2015 budget that made the risk corridors budget neutral so outside funding can't be used to prop them up. With Rubio emerging as a top-tier GOP presidential hopeful, risk corridors and co-ops may get some play in 2016 election. Rubio has trumpeted his budget-neutral provision as an attack on "ObamaCare's crony capitalist bailout program."
The co-op program was never meant to be revenue neutral, says Gary Claxton of the Kaiser Family Foundation.
Some see Rubio's maneuver as changing the rules halfway through a game. "When the program was conceived, I don't think it was supposed to be budget neutral," says Gary Claxton, a Kaiser Family Foundation vice president and director of the foundation's Health Care Market­place Project. "It would have made it actually a very different program from what happened with Medicare Part D."
The big shortfall and fallout
CMS announced in October 2015 that for 2014, the first full year of the exchange plans, it had collected $362 million in risk corridor contributions but that was a fraction of the $2.5 billion that the co-ops requested to cover losses. As a result, 12 of the 23 co-ops that sold policies for 2015 shut down weeks before the November 1 start date for open enrollment for the 2016 ACA plans. The timing left about 550,000 people scrambling to get coverage for 2016, and some who follow the co-ops blame CMS for how it handled the risk corridors.
Signs of distress were apparent in the spring and early summer. In May, Standard & Poors projected that risk corridor contributions would fall far short of the co-ops' losses. Only 14% of insurers paid into the risk corridors in 2014 while 30% filed claims. In July, the Office of Inspector General said 21 co-ops lost money in 2014.
But in August, CMS asked the participating co-ops to resubmit their data for 2015 to resolve what it called discrepancies. Meanwhile, the co-ops had to file their rates for 2016 without knowing what would happen with their claims from 2014. When CMS finally got around to determining the payout, the co-ops that couldn't cover their losses had few options.
Congress comes calling
Now Congressional committees want answers. House Ways and Means sent CMS a laundry list of documents it wanted and held hearings on the co-ops, as did the House Energy and Commerce Committee. Trading barbs with his GOP colleagues, Rep. Mike Thompson of California, the second-ranking Democrat on the Ways and Means Health Subcommittee, blamed the co-ops' failures on Republican changes to the risk corridors funding. "When you take the money out to make the fallback work, it seems near impossible," he told The Hill.
In the Senate, Republican Sens. Orrin Hatch of Utah and Lamar Alexander—chairs of the Finance and Health, Education, Labor and Pension committees, respectively—sent a letter to acting CMS Administrator Andy Slavitt that accused the agency of employing "creative accounting" in July when it provided the co-ops a way of claiming the start-up loans as assets by applying surplus notes to the loans. Surplus notes are bond-like debt and are the last obligations to get paid when an insurance entity defaults.
Marilyn Tavenner, AHIP president and former CMS administrator, weighed in with her displeasure about the legislative outlook for risk corridors. "Stable, affordable coverage for consumers depend on adequate funding of the risk corridor program," she said in a statement. "It's essential that Congress and CMS act to ensure the program works as designed and consumers are protected."
Is there a fix?
Two ideas have been floated to fix the risk corridors: Get Congress to allow CMS to take money from the Medicare trust fund to cover the losses—a move that seems at the very end of the distribution of likelihood—or a more market-based approach that would remove regulatory hurdles so co-ops could raise capital on their own.
The National Alliance of State Health co-ops has come out in favor of the access to capital. "While we are encouraged CMS is committed to fully funding the risk corridor program over its life, we also hope today's announcement spurs the agency to facilitate third-party capital formation for co-ops," said Kelly Crowe, the organization's CEO, when CMS announced the risk corridor payout. "To date, regulatory obstacles have made it virtually impossible to raise additional capital to support growth."
CMS seems to be banking on a promise of a $137 billion reduction in the deficit over the next decade because of the ACA, but that may not resonate with a hostile Congress. Claxton of the Kaiser Family Foundation is not betting on the long shot. He said CMS and the co-ops' backers probably started their plans not thinking that first-year risk corridors would be restricted. "So they might be arguing, in fairness, that Congress should fund the amounts that are owed, at least for the first year," he says. "But given the politics around it, that seems highly unlikely." What's more, the ACA stipulates that 2016 is the last year for the risk corridors, so a one-year patch makes a fix all the less appealing, Claxton says.
Covering the losses
CMS has said it would cover the remaining 2014 losses in 2015 and "if necessary" 2016. But it seems farfetched that over the next two years risk corridor collections will surpass outlays by $2.2 billion, which is the amount needed to cover 2014 losses. And another $2.4 billion is needed to pay off the loans used to start up the co-ops.
Even if the money could be found to fill the 2014 hole, the ACA and its implementation may have some systemic flaws. Timothy Jost is a Washington and Lee University law professor and a must-read blogger for Health Affairs if you want a detailed understanding of the ACA. Jost and others have pointed out that CMS's decision to grandfather noncompliant plans let millions of low-risk people sit out the exchanges, skewing the exchanges and the co-ops toward coverage of people at high risk for large medical bills.
With experience, the co-ops that stay in business will get better at evaluating risks, says Michael S. Adelberg, senior director at FaegreBD consulting and a former director of insurance programs at CMS. "With more experience, the precision of rate setting will improve," he says. "So will the overall risk pool and the payout on risk corridors. But these changes probably cannot dramatically change the story."
When it announced the 2014 risk corridor payments, CMS put out a statement that said because this is a three-year program, "we will not know the total loss or gain for the full three years of the program until the fall of 2017."
For the surviving 11 co-ops, 2017 might seem light years away.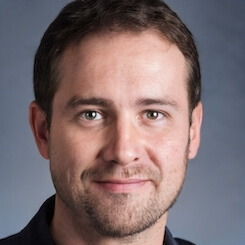 Paul Lendner ist ein praktizierender Experte im Bereich Gesundheit, Medizin und Fitness. Er schreibt bereits seit über 5 Jahren für das Managed Care Mag. Mit seinen Artikeln, die einen einzigartigen Expertenstatus nachweisen, liefert er unseren Lesern nicht nur Mehrwert, sondern auch Hilfestellung bei ihren Problemen.