Health System Selects SNFs To Improve Overall Care
Traditionally, hospitals and their integrated delivery networks (IDN) have focused very little on any care delivered outside their walls. But that rather blinkered approach to health care is becoming increasingly out of date. These organizations are now being held responsible for hospital readmission rates, and that's a responsibility with some real teeth to it because of the financial incentives that go with having a high or low readmission rate. They are also moving into delivery and payment arrangements like ACOs and bundled payments that put them at financial risk for the total cost of people's care, not just what happens in the hospital or doctor's office. As a result, IDNs are increasingly focused on post-acute care networks, especially skilled nursing facilities (SNFs) with regard to their costs and outcomes.
AtlantiCare, in southern New Jersey, is an IDN that includes the AtlantiCare Regional Medical Center, a 567-bed teaching hospital with two campuses and some 600 physicians spread out over 70 locations. Like other IDNs, AtlantiCare recognized the need to identify and develop high performing SNFs, so it asked current 30 independent facilities to respond to a request for information that focused on four key elements: outcomes, process, structure, and existing perception.
Terri L. Schieder, RN, MBA
Richard G. Stefanacci, DO, MBA
The outcomes information it collected focused on hospitalization rates provided through the Quality Improvement Organizations, STAR ratings, and targeted CMS quality measures. STAR ratings are especially important because CMS is waiving the three-day acute-care hospital stay for receiving SNF care but only for patients referred to SNFs that have received 3 stars or better. This means a patient could stay just one day in the hospital to receive subacute services under Medicare Part A, thus avoiding the cost and complications from two additional days in the hospital. The process measures focused on the scope of services available within the SNFs, as well as their processes for managing end-of-life care as measured by their completion of advance directives and physician orders for life-saving treatment forms. Also included in process measures was how the SNFs analyze each of their hospitalizations to identify opportunities for reducing hospitalization rates. Staffing, bed availability, and size, as well as location, were some of the basic structure measures. Finally, case managers and other IDN staff who deal with the SNFs were asked to assess their perception of each facility's quality in terms of care and communication skills.
Each of these four elements was summed and weighted in the total score, with outcomes accounting for 40%; the process measures, 25%; IDN team assessment, 20%; and structure, 15%.
From this information, AtlantiCare selected six SNFs, 20% of their area SNFs, to be part of its preferred post-acute care system. The SNFs in the system are on a short list of SNFs to which AtlantiCare refers patients. The SNFs that were selected have certain responsibilities, many having to do with improving communication and coordination with other parts of the health care system. Resources developed by CMS are being used to guide these efforts, including the INTERACT and OPTIMISTIC programs. In addition, as a recently released CMS proposed nursing home rule has outlined, there will be an increased need for greater primary care provider (PCP) involvement in SNF patient care. This was made clear in a recent CMS proposed rule asking for face-to-face evaluation by a PCP prior to all nonemergency hospital transfers. As a result, AtlantiCare has asked its preferred SNFs to follow the spirit of the CMS proposed rule by having a full-time advanced practice nurse as well as availability of telehealth PCP access for after-hours evaluation.
The program's success is being evaluated on the basis of three hospitalization measures: the classic 30-day readmission rate, hospitalizations that occur during the SNF stay, and hospitalizations occurring within 30 days of discharge from the SNF. This last measure is a shift for SNFs. Like hospitals, they have been focused almost exclusively on care within their walls, not on what happened after patients were discharged. But with the new attention on all providers improving transitions of care, SNFs will be accountable for failures in transitions from their facility to a patient's home.
Richard Stefanacci is a medical director for AtlantiCare Post-Acute Services and a member of Managed Care's editorial advisory board. Terri Schieder is a nursing leader serving as AtlantiCare's VP of Business Development and Physician Integration.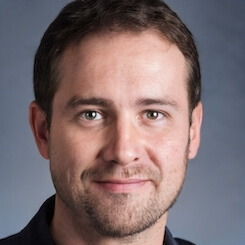 Paul Lendner ist ein praktizierender Experte im Bereich Gesundheit, Medizin und Fitness. Er schreibt bereits seit über 5 Jahren für das Managed Care Mag. Mit seinen Artikeln, die einen einzigartigen Expertenstatus nachweisen, liefert er unseren Lesern nicht nur Mehrwert, sondern auch Hilfestellung bei ihren Problemen.