If the ACA reaches the Congressional Budget Office (CBO) prediction of 21 million Americans covered by marketplace health insurance in 2016, it will be the law's single most important achievement since its recovery from a disastrous rollout.
But it's not going to happen.
In March of this year, the CBO said that when the federal and state-run marketplaces close for business on January 31, 21 million Americans would be covered by ACA insurance plans, a number that doesn't include those covered because of Medicaid expansion. For the record, the CBO's February 2014 projection of 12 million enrollees in 2015 missed the mark by about 3 million.
In October, HHS Secretary Sylvia Mathews Burwell let the air out of the CBO projection. She told reporters that the administration expected to add only 1 million newly insured people during this year's enrollment period. That means 10 million Americans insured through the ACA exchanges, half of the CBO projections. Critics of the ACA say Burwell intentionally lowballed the enrollment figure. It's a lot more fun and politically advantageous to celebrate why you exceeded lowered expectations than explaining why you didn't meet higher ones.
Projected and actual enrollment in ACA health plans, 2014–2016
Sources: CBO, HHS
Why is actual enrollment so far below the projections? And does lower enrollment and its ripple effect on premiums become the most important issue facing the ACA?
In truth, the law never intended to insure everyone who is eligible for coverage. The goal was to bring down the number of uninsured people, and that has happened. Many ACA supporters thought the bar set by the CBO was unrealistic to begin with and that it would take several years—if ever—for enrollment to hit the 20+ million mark.
Not surprisingly, a disproportionate number of people with health issues have signed up during the first two open enrollment periods. For a variety of reasons those who are left—many of them people of color—have been difficult to reach. "Most people who are uninsured are not linked into the system," says Rachel Garfield, a senior researcher at the Kaiser Family Foundation. "They don't have a regular doctor or use community services. A lot have not been insured for a long time—five years or more—or they never had insurance in their lifetime."
Garfield says that at least half of those who are un­insured are eligible for financial assistance, either in the form of a tax credit subsidy or Medicaid. That leaves Garfield to believe "they were not aware of the new coverage options." So ACA advocates, enrollment groups, and even insurance companies are working to get the message out to the holdouts.
Those groups need to convince the holdouts to jump into the pool; the ACA can't succeed if it stabilizes or stagnates at 10 million. It needs steady enrollment growth and enough healthy people to keep premiums in line. And premiums are increasing: The monthly premium payment for ACA's most popular silver tier plans in 2016 is going up an average of 7.5%. Perhaps higher penalties will have their intended effect and nudge more people into the pool.
There are ideas on how to lower premiums and control health care costs kicking around Washington. But with a presidential election looming, don't expect anything to happen.
Besides, many critics of the ACA see a law that is fundamental flawed and beyond fixing. There are too many ways for people to avoid paying the penalties for them to have their intended effect, they say, and banning pre-existing condition clauses and premium differentials have contributed to the creation of a dysfunctional insurance market that fuels adverse selection. UnitedHealthcare's announcement last month that it may exit the ACA exchanges next year sowed more doubt, although defenders of the law say the exchanges are robust enough to withstand the absence of the large insurer.
Whether the ACA's struggles heading into 2016 seem like a death rattle or a mere hiccup probably depends on what you thought of the law in the first place.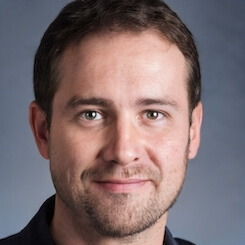 Paul Lendner ist ein praktizierender Experte im Bereich Gesundheit, Medizin und Fitness. Er schreibt bereits seit über 5 Jahren für das Managed Care Mag. Mit seinen Artikeln, die einen einzigartigen Expertenstatus nachweisen, liefert er unseren Lesern nicht nur Mehrwert, sondern auch Hilfestellung bei ihren Problemen.