Health plans are using financial incentives to encourage members to pick lower-cost providers. Some worry that cutting checks will crowd out quality.
Money has another job. It's still the root of all evil, but it's taken on a new role lately as a tool for health plans to steer member choices.
By paying members to choose low-cost, in-network hospitals, surgical and imaging centers, infusion sites, clinical laboratories, and other care providers, health insurers have increased members' level of engagement and fostered competition among providers. In turn, providers are lowering their prices, health plan executives say.
In New England, three plans are paying members who choose low-cost providers through the use of tools that are online, in smartphone apps, and available through 800 numbers. The plans are writing checks of $10 to $500 or more to members who shop and buy based on price. The more health plans save, the more they pay out in financial incentives.
Since 2010, Anthem Blue Cross and Blue Shield in New Hampshire has generated a return of at least $3 for every $1 it has invested in its SmartShopper program, which pays members to use lower-cost services. Harvard Pilgrim Health Care figures it saved $500,000 since 2012 by cutting checks for members who pick low-cost hospitals, outpatient surgery centers, clinical laboratories, or imaging facilities. In October, another Massachusetts health insurer, Fallon Health, started dangling financial incentives to foster cost consciousness among members.
Bluegrass Family Health, a not-for-profit insurer headquartered in Lexington, Ky., has been offering financial incentives since 2011. Within three months of starting the program, Bluegrass saved more than $1,000 every time it wrote an incentive check, says Garry Ramsey, the plan's chief marketing officer.
Just before the 2014 winter holidays, an employee of the University of New Hampshire cashed a check for $800 because she used a low-cost imaging provider. Her employer contracts with a vendor that coaxes workers and their family members into using hospitals, physicians, and other providers with lower prices. The university typically writes checks of $10 to $150 when members choose the lowest-cost services, but for any test or procedure over $3,000, it pays 20% of the savings. In this case, the university saved $4,000—$3,200 after it paid the employee—when the worker picked the lowest-cost imaging center, says Amy Schwartz, EdD, director of health care cost containment for New Hampshire's public universities and colleges.
Disruptive innovation
Using financial incentives to guide people's health choices is nothing new. Americans have gotten used to tiers in pharmacy benefit plans and higher coinsurance if they use out-of-network providers. But these new programs are tapping into the part of the human psyche that makes discrete financial rewards disproportionately powerful. If timed right and made explicit, a small amount of money can light up the brain's reward systems and make a big difference in the choices we make.
Recognizing that plan members respond positively to rewards, health plans are using that leverage to their advantage. One vendor managing financial incentive programs for health insurers claims his client health plans get $6 to $7 back for every dollar they spend on financial incentives.
That's a pretty nice rate of return. In addition, health plans and employers are getting a more significant benefit: Financial incentive programs disrupt well-worn referral patterns, causing high-cost providers that lose market share to lower their prices. When enough patients venture over to alternative providers, hospitals and physicians take notice.
Lisa Guertin, president of Anthem Blue Cross and Blue Shield in New Hampshire, says the financial incentive her company uses is partly responsible for hospitals and physicians changing their rates to stay competitive. Some new services have also been developed, such as ambulatory surgery centers.
"For years, consumers paid only a copayment and had no idea what the true charges were behind the scenes," says Lisa Guertin, president of Anthem Blue Cross and Blue Shield in New Hampshire.
For health plans, this strategy of paying financial incentives is attractive because prices for common procedures and tests vary widely. In central Massachusetts, the price of arthroscopic knee surgery can range from $3,472 to $20,173, according to Fallon's online SmartShopper tool. That means the aging tennis player or runner with bad knees could save the health plan more than $16,000 by choosing a low-cost surgeon for knee surgery instead of a high-cost one. The price range for an MRI of the knee goes from $322 to as much as $4,008, according to Fallon's online tool. If one skier falls and hurts her knee this winter and decides to go to the low-cost facility, that saves Fallon about $3,700. Considering only cost, a $150 incentive check is worth it if it induces that skier to get the $322 MRI.
Fallon officials say some services, like MRIs, were included in the program because there's plenty of price variation, and members seem willing to shop for them. Emergency procedures like appendectomies aren't included because no one can shop in advance for them. The health plan included some services, like caesarean sections, that are sensitive. It might seem crass to have women shop around for a less expensive caesarean section. Ultimately, though, Fallon decided that they should be included as part of a general move toward greater price transparency in health care.
Price vs. value
But too much bargain hunting could be dollar wise and thousands of dollars foolish. "Paying health plan members incentives to use low-cost providers, without consideration to quality, could end up costing everyone more," warns Suzanne Delbanco, executive director of Catalyst for Payment Reform, a group supported by foundations and large health care purchasers. Direct financial incentives to use low-cost providers could make members suspicious of health plans and feed beliefs that they are concerned only with lowering the cost of health care, she adds: "It takes two dimensions for a health care provider to deliver care with good value: high quality and affordable prices."
Paying beneficiaries to use low-cost providers while ignoring quality isn't the way to go, says Suzanne Delbanco, executive director of Catalyst for Payment Reform.
Choosing hospitals or physicians based only on price is the wrong way to go, according to A. Mark Fendrick, MD, director of the University of Michigan Center for Value-Based Insurance Design. Instead, health plans should form networks of providers that have lower rates of avoidable events that can dramatically increase costs, such as postoperative infections and hospital readmission rates, he says.
David T. Przesiek, Fallon's senior vice president and chief sales officer, counters that if providers are in the health plan's network, then Fallon knows they meet a certain level of quality. The age of the consumer has finally come to health plans, Przesiek says. "People want the buying tools that they get from everybody else, whether it's retail or online." When Fallon asked members what shopping tools they wanted, the responses were clear: They wanted it to be as easy as buying on Amazon.
If providers are in Fallon Health's network, then the insurer knows that they meet a certain level of quality, says David T. Przesiek, a Fallon senior vice president.
Fallon officials say, yes, for sure, the health plan does save money when its members respond to the carrot of financial incentives and select low-cost options. But savings for a not-for-profit insurer like Fallon result in lower premiums and better benefits, they say.
Many health plans wave the flag of transparency. But Delbanco's organization has found that remarkably few—only 2%—of health plan members are checking prices using the tools that plans provide. Insurers need to do a lot more work engaging their members to understand that price and quality vary and that tools exist to help them make better choices, she says.
Here's our number, call us maybe
Member engagement is one of the main goals for Harvard Pilgrim's shopping tool, called SaveOn, says Rebecca Robak, the health plan's senior product portfolio manager. It also saves Harvard Pilgrim money. SaveOn has generated savings of $500,000 for 2012 and 2013, although that's before the financial incentives were paid out, according to Robak. Next to Harvard Pilgrim's expenditures, that is not a lot of money. The real value, says Robak, lies in the engagement of members and the decisions they will make in the future after their first experience with the incentive program.
Here's how SaveOn works: A member considering any service, apart from behavioral health care or medications, can call the SaveOn service to find a low-cost provider, but Robak says the service is for outpatient services only because "we don't want to interfere with the patient–physician relationship." Nurses who work for a company called Tandem Care answer the phones. If members are already scheduled to see a low-cost provider, they get a $10 check just for calling. If they switch from a high-priced to a low-priced provider, they will get a check for between $10 and $75, depending on how much the plan saves. Yet the member is under no obligation to switch.
Like Fallon, Harvard Pilgrim providers must meet a quality threshold to be in the health plan's network. Tandem nurses are prepared to discuss provider quality ratings from sources such as Leapfrog and Hospital Compare.
If a member does decide to switch, the SaveOn nurse goes into action, booking a new appointment, calling the member's doctor to inform her that her patient is going to a lower-cost provider, and making sure health records get to the new provider.
After prior authorization, a text
Vital's SmartShopper, formerly owned by Compass Healthcare Advisers, developed Fallon's online shopping tool. It goes a step further by calling members scheduled for imaging. Using the information it gets from radiology management companies, Vitals knows when members of its client health plans are scheduled for radiology services. The company contacts members to let them know about lower-cost options, says Rob Graybill, vice president of SmartShopper for Vitals.
Financial incentives and price transparency have a growing influence on hospital and physician pricing, says Rob Graybill, vice president of SmartShopper.
Similar to what SaveOn does, the company representatives cancel the appointment with the high-cost provider, notify the physician of the member's decision to switch, set up a new appointment, and update the authorization so the claim processes correctly. Graybill says more than 80% of the members who are contacted wind up going to lower-cost imaging centers.
Like many health plans, Bluegrass Family Health requires patients to get preauthorization for high-cost imaging, such as MRIs and CT scans. But along with approving the service, the health plan sends a text message saying the member is eligible for a financial reward for choosing a low-cost radiology provider. "Then, as soon as possible before they have the service, we call them to explain the reward system," says Ramsey, the Bluegrass marketing officer.
New normal
For Graybill, financial incentives and price transparency have a growing influence on hospital and physician pricing. "We've seen hospital systems, independent physicians, and other providers go back to their insurance companies and offer lower rates in order to compete with other hospitals or other physicians nearby," he says. In the past, the low-cost providers in any market didn't have much of an advantage because Americans didn't usually shop for health care on price. Graybill says that's changing with high deductible coverage and use of financial incentives.
Robak, at Harvard Pilgrim, says price sensitivity is slowly taking hold in health care. "When we introduced the SaveOn program, we assumed it would be disruptive because we were redirecting patients to other providers," she says. "Now that so many patients are shopping based on price, the hospitals and other providers are lowering their costs so that they can compete."
Eve Oyer, president of benefits management for Tandem Care in Manchester, N.H., which staffs Harvard Pilgrim's SaveOn effort, has seen a similar response. When high-cost hospitals and physicians see patients going elsewhere, they react. "More providers are going back to their health plans and admitting that they're not in the ballpark competitively on prices," she says. They generally renegotiate lower prices or restructure their services so they are less expensive. Some hospital-based labs have moved operations to less expensive offsite facilities, she says.
Financial incentives address a problem created, in part, by health insurers, says Guertin at Anthem. Americans may have heard about escalating health care costs in general but didn't experience them directly: "For years, consumers paid only a copayment and had no idea what the true charges were behind the scenes."
Mitch Rothschild, CEO of Vitals, agrees, saying that even though financial incentive programs have created a nascent market economy in health care, most consumers remain oblivious to the real cost of care.
"Transparency tools reach only a slice of the population," he says. Forward-looking health plans use incentive payments to improve members' focus on price, but these efforts don't reach enough providers, and so most prices remain too high, he says. His prediction: It will be at least a decade before there's a real market economy where everyone competes on price and quality.
If that were to happen, it would show once again that when money talks, people not only listen but also can change in fundamental ways.
Health plans see a downside of fully covered preventive care
Under the ACA, all health plans must cover preventive services in full. But from a health plan's perspective, the problem with providing preventive care at no cost is that members have no reason to shop for low-cost providers even for relatively high cost services such as colonoscopies and mammograms, says Garry Ramsey, chief marketing officer for Bluegrass Family Health, in Lexington, Ky.
"What difference does it make to them if these services are covered at 100%?" Ramsey asks. "For patients needing these services, there's no value to switching to a less expensive provider."
A similar problem arises when members in high-deductible health plans reach their deductible and coinsurance levels for the year, he adds. Financial incentive programs are an ideal way to deal with problems, Ramsey says. Members are willing to shop for a provider if it means they'll get a check for doing so.
David Przesiek, chief sales officer for Fallon Health in central Massachusetts, agrees: "We need to engage members to keep them interested in shopping by price particularly after they have exhausted their deductibles and coinsurance."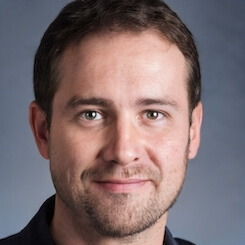 Paul Lendner ist ein praktizierender Experte im Bereich Gesundheit, Medizin und Fitness. Er schreibt bereits seit über 5 Jahren für das Managed Care Mag. Mit seinen Artikeln, die einen einzigartigen Expertenstatus nachweisen, liefert er unseren Lesern nicht nur Mehrwert, sondern auch Hilfestellung bei ihren Problemen.