Health information technology is improving patient safety. It can also help to create new kinds of errors, which may potentially harm patients in a phenomenon some are calling "e-iatrogenesis."
In the 1957 movie Desk Set, Spencer Tracy and Katharine Hepburn lock horns over the "electronic brain" he's introducing to speed the work of her TV network research department. Called EMARAC, it's a room-filling monstrosity, given to flashing lights and musical bleeps and pops. The CEO who has ordered the installation of this vast computer concludes his presentation to visitors with a proud boast: "And it never makes a mistake!"
True—sort of. But it's true in an equally narrow sense that a hammer never independently mashes a finger that holds a nail in place. Yet fingers get mashed anyway. Eric Topol, MD, says as much in his 2012 The Creative Destruction of Medicine—a book that sings the praises of technology and its transformative effects on health care. "The initial period after installation of EHRs [electronic health records] and HIT [health information technology] systems," he writes, "often sees an increase in errors. In 2010, the FDA received more than 250 reports of HIT bugs, flaws, or crashes, with multiple deaths and injuries as a result."
In a piece published in the Journal of the American Medical Informatics Association (JAMIA) in 2007, Jonathan P. Weiner, DrPH, and his coauthors noted that the "unintended consequences" of HIT advances such as computerized physician order entry (CPOE) were getting some attention, and they coined a new term for the harmful consequences: e-iatrogenesis.
Do health plans need to worry about this fancy new e-word, whether they're strictly insurers or provider-insurer hybrids? The evidence suggests they do. Last year, the allegedly too-hasty rollout of a Cerner EHR system sparked a physician revolt in Georgia's Athens Regional Health System that led to the resignation of CEO James Thaw.
Here are some other cases of actual or potential e-iatrogenesis:
In an exhaustive review of EHR-related miscues, the Pennsylvania Patient Safety Authority found that 3,099 EHR-related events had occurred in the state. The vast majority (89%) caused no harm but the investigation identified 15 cases of temporary harm to the patient from "entering the wrong medication, ignoring a documented allergy, failure to enter lab tests, and failure to document."
Patients at nearly a third of the Veterans Administration's 153 medical centers had treatments delayed, were given incorrect doses of drugs, and may have been exposed to other medical errors because of a glitch in an annual software update in 2008.
A report by the Agency for Healthcare Research and Quality tells of a 74-year-old man with a history of diabetes and hypertension who received erroneous double doses of the antibiotic vancomycin partly because of a lack of linkage between the ordering systems in the emergency department and the unit of the hospital where he was eventually admitted. Fortunately, a physician who happened to be aware of the first dose checked on the patient and corrected the error.
According to a state inspector's report, incompatibility between two software systems was a key factor in a nightmarish 2007 mix-up in California in which two women's CT scans were confused, leading to the wrong patient getting an appendectomy.
These known incidents may be just the tip of a large iceberg. Lawsuits, real or worried about, mean some reports may not surface for a while, if ever. Moreover, the role of HIT in an error can be fuzzy. "Very often," says Dean Sittig, PhD, a professor at the University of Texas School of Biomedical Informatics, "computer systems aren't the sole cause of an error, but just one of several contributing factors." Today's EHRs, he continues, "have increased certain kinds of errors that people aren't sufficiently accustomed to dealing with."
Contributing factors to health IT-related sentinel events
Sources: The Joint Commission, Dean Sittig, Hardeep Singh.
"First, do no harm" are the founding watchwords of medicine. But Americans learned from the Institute of Medicine's (IOM) 1999 report To Err Is Human that dictum has often been honored in the breach. Drawing upon multiple studies, the authors of the IOM report estimated that between 44,000 and 98,000 Americans were killed each year because of preventable medical errors. That tally has been challenged, but it undoubtedly helped put harm from medical errors into the collective American consciousness.
The seminal IOM report came out well before most of today's HIT and EHR systems were in place, so if they are a source of harm, there's perhaps some consolation that they aren't despoiling some previous perfection.
For all the problems he points to, Sittig is confident that overall, today's EHRs have improved patient safety and reduced errors—and not by a little. He puts it at a factor of 10 or even 100. But is Sittig correct? Certainly, many of his fellow experts think so. "There's compelling evidence that HIT has reduced adverse events significantly," amens Kathy Kenyon, JD, a senior policy analyst for the Office of the National Coordinator (ONC) for Health Information Technology. She cites the research appendix to a 2012 IOM report that noted that in a review of seven papers using large databases of reported errors, health information systems were involved in less than 1% of the errors.
"No patient wants to be the one to die or have the wrong limb amputated because of a glitch in HIT," says Joan Ash, PhD, of the School of Medicine at Oregon Health & Science University. She's studied the unintended consequences of health care IT.
But it's also clear that HIT is introducing some errors into American health care. Taking comfort in the fact that HIT is a net plus for patient safety is perhaps setting the bar too low. And even if e-iatrogenic harm is a rarity, it's a new problem—and not just one for the IT folks to handle. "No patient wants to be the one to die or have the wrong limb amputated because of a glitch in HIT," says Joan Ash, PhD, a professor and vice chairwoman of the Department of Medical Informatics and Clinical Epidemiology at the School of Medicine at Oregon Health & Science University.
"You really have to look at the whole sociotechnical system in which" HIT and the people who use it operate, says Bill Marella of ECRI Institute. Humans wield tools.
Small group in a big room
It all comes down to the fact that the hammer that mashes fingers isn't just a hammer. It's a tool wielded by a human hand. "You really have to look at the whole sociotechnical system in which these systems and the people who use them are operating," says Bill Marella, the program director of Pennsylvania's Patient Safety Authority and ECRI Institute's director of patient safety reporting programs. Um, sociotechnical? The plain English translation: gadgets plus people.
Breakout session
For Ash, the word prompts a wry smile. Back in 2004, she recalls, there had been a lot of cheerleading about EHRs and how they could revolutionize health care. That year, she attended a conference in Germany at which one of the breakout sessions was devoted to sociotechnical issues. Out of the 500 people at the conference, a grand total of three showed up for that breakout session.
"We were three researchers from three countries—the U.S., the Netherlands, and Australia—and we were all doing ethnographic onsite field work on health information technology," says Ash. "We had this big room to ourselves and we said, 'What shall we talk about?' And someone said, 'Well, we're seeing all these funny things happening that really are not good.' So we decided to write a paper about them."
When the paper, titled "Some Unintended Consequences of Information Technology in Healthcare," was published in JAMIA, the lonely trio got a lot less lonely. They wrote about the "silent errors caused by health care information systems," and called those mistakes "subtle but insidious." The paper was incredibly well received, says Ash, and helped plant the seed for grants to study health care technology. Ash served on the work group of the ONC's Health Information Technology Advisory Committee. Another research team funded by the Agency for Healthcare Research and Quality looked into similar issues.
Ash has neither a booster's nor a gainsayer's view of HIT but that of a social scientist who has actually studied what happens when doctors and nurses key in data and click away. Asked what is the most important thing health plans can do about e-iatrogenesis, she points to the product of a collaboration she worked on with researchers from Baylor College of Medicine and the University of Texas Health Science Center: the Safety Assurance Factors for EHR Resilience, or SAFER guides. The guides, published by ONC last year and available online (www.healthit.gov/safer), offer practical, evidence-based advice for optimizing health information safety and avoiding e-iatrogenesis. They're designed, as their introduction says, "to help health care organizations conduct self-assessments to optimize the safety and use of EHRs."
"They're somewhat useful," says Sameer Badlani, MD, chief health information officer for Intermountain Healthcare in Salt Lake City. One reason he's not shouting from the rooftops is that the guides are, by their very nature, general. "Where they fall short, understandably," says Badlani, "is in their inability to give specific guidelines such as, 'This is exactly the amount of testing you should do.'"
Computerization has been oversold, says Sameer Badlani, MD, chief health information officer at Intermountain. Politicians "have proclaimed IT a panacea that will reduce the cost of care and fix everything that's wrong with health care—and your car."
To gather information to create the SAFER Guides, Ash and her colleagues visited a variety of health care providers, ranging from Partners Healthcare in Boston to a group of federally qualified health centers called the Alliance for Chicago.
Their biggest surprise, says Ash, was the discovering that although their tour included stops at some of the most prestigious names in health care, "no one was doing everything well—and there's a lot everyone can learn from one another."
Here were some of the common trouble spots:
Testing before system upgrades. "There's a big danger in places that don't test enough when they upgrade," Ash says. Geisinger wins a badge of honor here—before debuting a new version of software by the vendor Epic, the Pennsylvania organization reportedly invested 50,000 hours to make sure every little piece of the system worked.
Preparation for downtimes. Occasionally, computer networks will crash—as the $1 billion Epic EHR system at California's Sutter Health did for a full day in 2013, according to Healthcare IT News. Reverting to a paper system might be necessary as a stopgap measure. Judging by what Ash and the team observed, some organizations aren't ready for that back-to-the-future scenario. In some cases, she says, staffers "don't even know where the paper order forms are to write an order when that might be needed."
System backups. Backups are expensive, says Ash, so the choices health care systems make vary. One organization might have triple backups, but another might do a risk analysis and decide two are enough.
Labeling with patient names. If a physician is looking at patients' electronic records that don't display names, giving medication or treatment to the wrong person becomes alarmingly easy—particularly if the physician has more than one patient's record open at once.
Copy and paste. Simple, quick e-functions are a mistake waiting to happen. Yes, sloppy handwriting existed before things went electronic, but the copy-and-paste capability can put a minor screw-up on steroids.
Clinician-unfriendly systems. In many hospitals, the CEO is a stranger to the staff, and the IT department is a world unto itself. In those situations, little wonder that when a new EHR system goes live, the clinicians hate it.
Ash coaches health plans and others to put a caution light on IT: "Be aware that it can be misused even if it's perfectly designed—and usually it's not." What Ash's team saw during hundreds of hours of site visits doesn't reassure her. At least once every hour, she says, clinicians were observed entering an order on the wrong patient."They would turn around and say to us, 'Oops! I just did a bad thing. Now I have to spend 10 minutes correcting it.'" It makes you wonder, says Ash, how often it happens when they don't realize it.
Too fast, too much
Part of the trouble, says Badlani at Intermountain, is that computerization has been oversold: "A lot of politicians have proclaimed health IT a panacea that will reduce the cost of care and fix everything that's wrong with health care—and your car." He agrees with tech optimists like Topol that digital health care could, in fact, usher in a new era. But he warns against two special problems: undue haste and information overload. And he's afraid the CMS incentive program to encourage "meaningful use" of HIT—especially stage 2—is inadvertently contributing to both.
Another problem, according to Badlani, is that EHR vendors understandably want to steer clear of legal liability for errors, even small ones, so they have a tendency to load systems with an unwieldy number and frequency of warnings about dosages, drug interactions and the like.
"When all the alerts are loaded into a commercial EHR product, they threaten to bring down the system on Day 1," says Badlani. "The physician gets bombarded with too many popups, and he or she has to keep clicking, trying to get through. But you have a CPOE system, you've met meaningful use standards, and you get your money."
The ONC's Kenyon argues for a sense of perspective. "Whenever you introduce a new technology there are going to be unintended consequences," she says. "You have to start by saying that it has clearly improved care and made care safer. The next thing you say is that it's a contributing factor in a relatively small percentage of the adverse events we can measure."
The evidence is that HIT has "reduced adverse events significantly," says Kathy Kenyon, of the Office of the National Coordinator for Health Information Technology.
Surely it reveals only screenwriters' whimsy to recall what happens at the end of Desk Set—besides Hepburn's taking on the job of henceforth making sure Tracy's socks match. A mistake by the new electronic brain in the payroll department wreaks havoc. As the CEO complains to the computer guy, "that crazy fool machine of yours went berserk this morning and gave everybody a pink slip!"
Timothy Kelley, a senior contributing editor, was editor of Managed Care from 1995 to 1997.
6 tips for avoiding e-iatrogenesis
Don't you love it when your organization, profit or not-for-profit, is advised to simply grit its teeth and take a financial hit?
That's what Sameer Badlani, MD, the chief health information officer at Salt Lake City-based Intermountain Healthcare, tells health plans and providers they may have to do when it comes to stage 2 of the federal government's meaningful use of health information technology standards. Managed Care asked Badlani, who previously served as chief of medical informatics at the University of Chicago Medicine in Chicago, if his serving up this spoonful of castor oil made a hit with his new bosses.
Flashing a photo onscreen of the patient whose order is being filled can help to prevent wrong-patient mistakes and won't take more than a few seconds to verify, says Dean Sittig of the University of Texas School of Biomedical Informatics.
"That's one reason I'm glad I'm part of this team—the fact that we openly have such discussions," said Badlani. "And while no one is happy at the prospect of incurring a penalty, the management recognizes that doing it right is more important than just getting the money. We are in this for the long game." In fact, Intermountain's suffering penalties is a bit like the star student who is sent to the principal's office—more embarrassing to the teacher, perhaps, than to the kid. Intermountain has been held up as a paragon of HIT virtue. Here's are six tips from Badlani and others for avoiding HIT mistakes and e-iatrogenesis:
Haste=waste. To avoid glitches that may harm patients—and to save money in the long run—don't hurry. At Intermountain, they are moving ahead with HIT as fast as they can, says Badlani, "but in the most thoughtful and reasonable way."
Insist on optimal design. In some cases in medicine, you want to limit the choice to a single answer. In such instances, Badlani said it is better to use a radio button interface that permits just a single choice rather checkboxes that might allow several.
Thoroughly investigate any "adverse events." Even minor events that don't cause patient harm should be investigated so that you work toward making the system more error-proof in the future, says Dean Sittig, PhD, of the University of Texas School of Biomedical Informatics, who has served as an expert witness in legal cases involving EHR-related errors.
Add pictures. Wrong-patient mistakes are a low point and the bane of the new electronic world, says Sittig. To guard against them, insist that systems be designed so that when an order is being processed for a patient, a picture of the patient is flashed on the screen. Showing a picture briefly will only add a fraction of a second to the workflow, Sittig says.
Make sure drop-down menus are organized logically, not alphabetically. Busy clinicians weary at scrolling down to find the "Ps" and the "Ws." Errors can result. Instead, options should be sequenced according to frequency of use in the clinician's specialty.
Beware of "alert fatigue." Like profanity or certain medicines, alarms lose their salience with high frequency. To adjust the noise-to-signal ratio, clinicians will set thresholds high or figure out ways not to fully implement a clinical decision support system.
Check out these webinars son HIT and patient safety
The Office of the National Coordinator for Health Information Technology is offering a series of 10 monthly webinar presentations as part of a yearlong effort to develop a road map for a Health IT Safety Center. Bill Marella, program director for Pennsylvania's Patient Safety Authority, led the first webinar. To see his slides and listen to the audio for his webinar and to sign up for future webinars go to www.healthitsafety.org (link is external) and click on "education."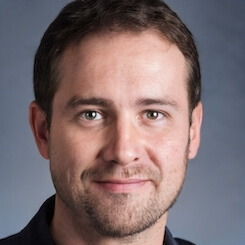 Paul Lendner ist ein praktizierender Experte im Bereich Gesundheit, Medizin und Fitness. Er schreibt bereits seit über 5 Jahren für das Managed Care Mag. Mit seinen Artikeln, die einen einzigartigen Expertenstatus nachweisen, liefert er unseren Lesern nicht nur Mehrwert, sondern auch Hilfestellung bei ihren Problemen.