Most Part D plans have such systems, and beneficiaries appreciate the lower copayments. Independent drugstores say they are shut out—and want in.
Preferred pharmacy network plans have taken over in the Medicare Part D program, foreshadowing the possibility of widespread changes in how plan sponsors contract with retail pharmacies. Meanwhile, community pharmacies complain they are being shut out of the preferred networks and are hoping that CMS will adopt any-willing-provider provisions to let them in.
A Drug Channels Institute analysis found that 81% of Part D participants in stand-alone prescription drug plans are enrolled in preferred network plans. These plans often have lower premiums than open-network plans, and the preferred pharmacies in the network offers discounts on out-of-pocket costs paid by consumers.
Lower costs to consumers and the federal government are made possible by a variety of fees called direct and indirect remuneration (DIR) fees paid by pharmacies to a plan sponsor in exchange for anticipated increases in volume.
Walmart and Humana jointly rolled out the first preferred network plan in 2010. Since then, their popularity has grown largely because plan sponsors have pushed them aggressively. This year, UnitedHealthcare and Humana offer only preferred network plans, according to Adam Fein, PhD, president of Pembroke Consulting and CEO of Drug Channels Institute, and they rank first and second, respectively, in the number of enrollees in Part D plans.
2015 enrollment in top 10 Part D plans
All of the top 10 plans are preferred network plans with the exception of CVS Silverscript Choice
AARP Medicare Rx Preferred*
3.8 million
CVS Silverscript Choice
2.5 million
Humana Preferred Rx Plan
1.7 million
Humana Enhanced
1.3 million
AARP Medicare Rx Saver Plus
1.2 million
Cigna-Healthspring Rx Secure
1.1 million
WellCare Classic
1.1 million
Humana Walmart Rx Plan
830,000
Aetna Medicare Rx Saver
549,000
First Health Part D Value Plus
452,000
*AARP plans are insured through UnitedHealthcare.
Source: Avalere Health
Fein says that 9 out of 10 Part D plans now have a preferred network. Beneficiaries have jumped on board because they have little to lose in comparison to an open plan. They can go to preferred pharmacies that charge a lower copayment or to other pharmacies in the plan's network that would have been available in an open plan.
"I think the term preferred network is a bit of a misnomer," says Mark Merritt, CEO of the Pharmaceutical Care Management Association, a trade organization for pharmacy benefit managers (PBMs). "All of a payer's pharmacies are in the network and some of them offer a discount." But the popularity of preferred network plans has hurt many small chain and independent pharmacies. "Preferred networks force pharmacies to compete for the business of the payer," says Fein, "and they compete by reducing their profits."
Add quality to the equation
Fein says participation in the preferred network plans is based upon the willingness of pharmacies to accept lower payments, but payers are also considering additional criteria. For example, CVS Health has a preferred network plan where copayments are higher at pharmacies that sell tobacco products, a move that is in keeping with the company's decision last fall to stop selling tobacco products in its retail stores. Fein says it's easy to imagine payers using a variety of metrics to evaluate pharmacies.
Preferred networks force more competition, says Mark Merritt of the Pharmaceutical Care Management Association.
Pharmacies used to compete almost exclusively on location, but now they also have to compete on prices and, increasingly, quality, notes William Fleming, PharmD, president of Humana Pharmacy Solutions. Quality measures in a pharmacy context might include items such as the effectiveness of a pharmacy's refill reminder program in improving the medication possession ratio.
Urban access rules not met
CMS has, though, been keeping an eye on preferred network plans to make sure they're following the federal government's rules. The plans must provide uniform benefits, such as customer service and medication therapy management, throughout their service areas. CMS also has rules about access to in-network pharmacies that specify how close pharmacies must be to beneficiaries; for example, in urban areas, 90% of the beneficiaries must have access to network pharmacies within two miles of their home. In December 2014, CMS officials released numbers that showed that the preferred network met the access standards in suburban and rural areas, but over half fell short in urban areas. Two years ago, CMS conducted a spot check of preferred network pharmacy costs to consumers and found that 5 of 13 plans it looked at had higher costs, although two sponsors questioned the agency's results.
Percentage of preferred pharmacy network plans that meet CMS access standards
Source: "Convenient Access to Retail Pharmacies—Analysis on Preferred Cost-Sharing Pharmacy Networks," CMS, Dec. 2014
New rules designed to ensure cost savings for both beneficiaries and the government and to provide closer regulation of preferred networks have been discussed, but they didn't make the cut when Medicare finalized other Part D rules last May. CMS is in a bind: It doesn't like the DIR fees in preferred networks or that the preferred networks sometime results in higher costs to the federal government but grudgingly admits its own study showed they have usually saved consumers and the federal government money.
Plan sponsors and pharmacies have battled over contracting and opportunities to participate in preferred networks since their inception. Walmart had the first preferred pharmacy plan, and independent pharmacies were shut out of it, according to Ronna Hauser, PharmD, vice president of pharmacy affairs at the National Community Pharmacists Association. Since then, she says, some network plans have offered terms and conditions that would allow the independents to join the networks, but that is still the exception rather than the rule, says Hauser: "This is the number one issue for independent pharmacies, and we are asking for the opportunity to participate. The CMS regulations do not contain the any-willing-provider provisions that Hauser's group had been gunning for, but the group says there are indications that the agency is open to adding them in the future.
Independent pharmacies have been shut out of preferred networks from the beginning, says Ronna Hauser of the National Community Pharmacists Association.
However, on his well-regarded blog, Fein contends that independent pharmacies are actually already well represented in some preferred networks. He points out that in Express Scripts' Part D networks, 7 out of 10 preferred pharmacies are smaller independents.
Meanwhile, PCMA has mounted counterarguments to make a case for preferred networks. As part of that effort, the trade association has commissioned several studies, including one by Oliver Wyman that concluded getting rid of preferred networks would boost annual premiums by approximately $63 for more than 75% of Part D enrollees and raise overall program costs by an estimated $24 billion over the next 10 years.
Now the ball is in CMS's court as it continues to ponder more rule changes and the pros and cons of the overwhelming market dominance of the preferred network Part D plans.
---
Our most popular topics on Managedcaremag.com
---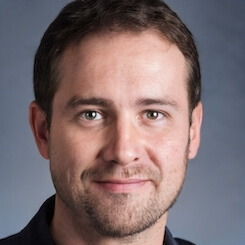 Paul Lendner ist ein praktizierender Experte im Bereich Gesundheit, Medizin und Fitness. Er schreibt bereits seit über 5 Jahren für das Managed Care Mag. Mit seinen Artikeln, die einen einzigartigen Expertenstatus nachweisen, liefert er unseren Lesern nicht nur Mehrwert, sondern auch Hilfestellung bei ihren Problemen.